The Viral Amberella Proposal Couple Just Took Their Engagement Photos
And they are hella adorable.
---
You guys remember when we shared the story of how one of Philly's best street artists helped a local guy propose, right? How could you not? Brian Arellano and his lady, Allison Shadel's  adorable engagement (plus their story of falling in love at Nick's Bar) is totally Philly—and it had us swooning from the start!
If you need a catchup: after a whirlwind Old City romance between the couple, Brian turned to Philly street artist Amberella (Allison's favorite artist) to help with his proposal. He popped the question at Race Street Pier back in March. And now, we've got even more of their story to share.
The happy couple just took their engagement photos, which include shots of the final "Get Over Here" heart hanging on the bride-to-be's living room wall in Old City. This classic, down-to-earth engagement shoot also included photos in Elfreth's Alley, Race Street Pier and, of course, Nick's, where the couple met last June.
Amberella herself also says it's an honor to be part of the engagement: "The Goth Hearts speak to relationships, emotions, and love, so being a part of a proposal is super special." Aw. We couldn't agree more!
Check out all the shots from Jessica Flynn Photography below.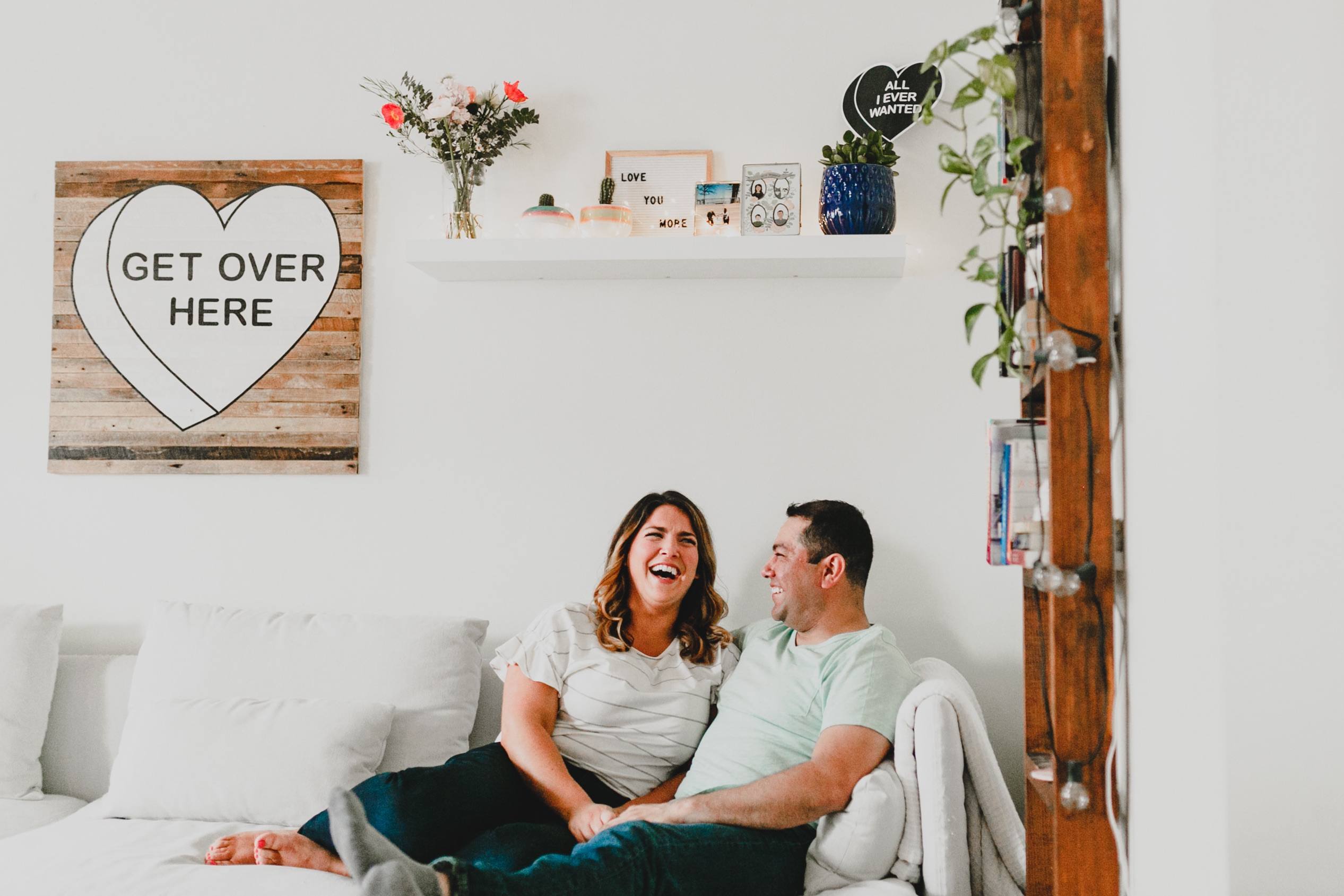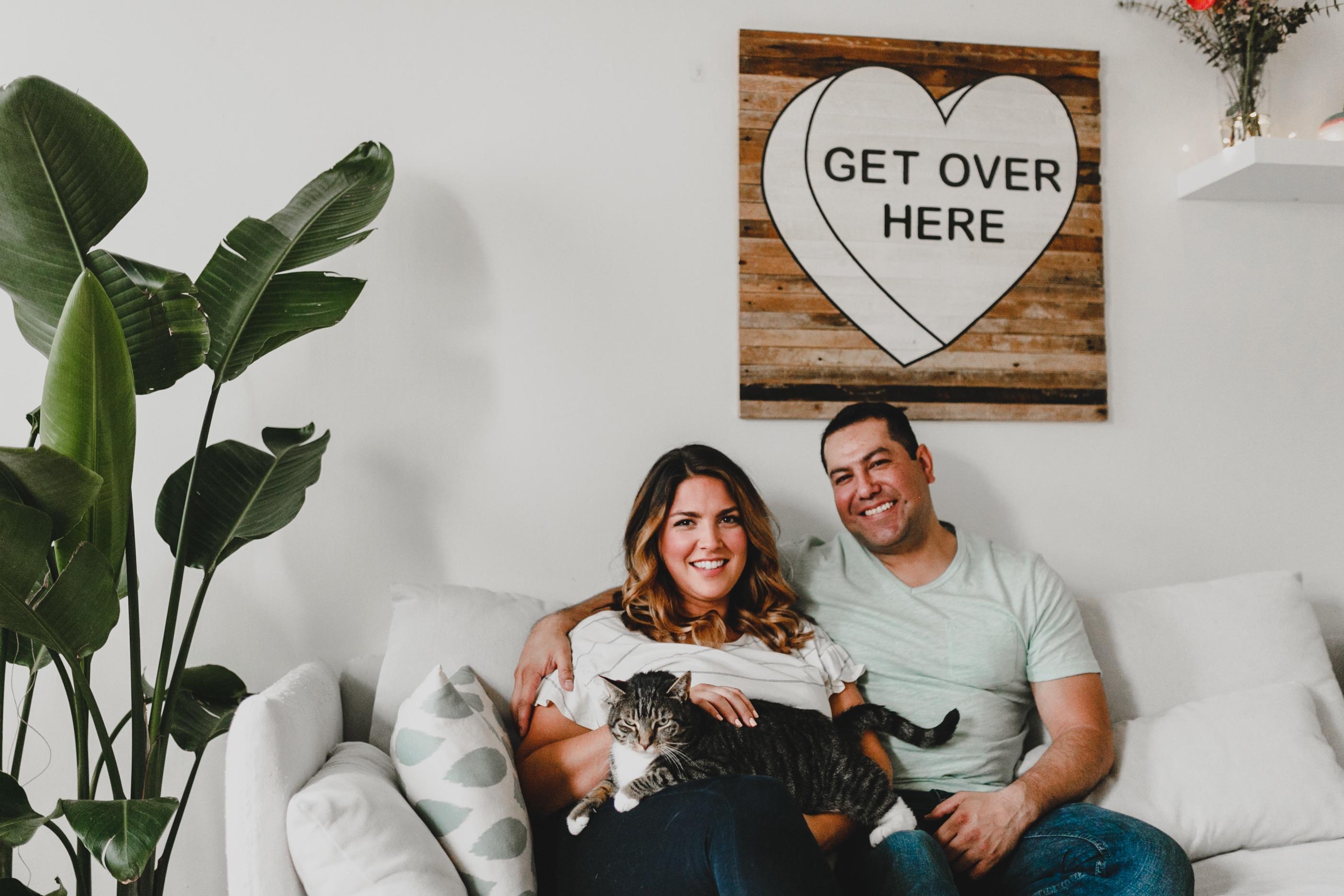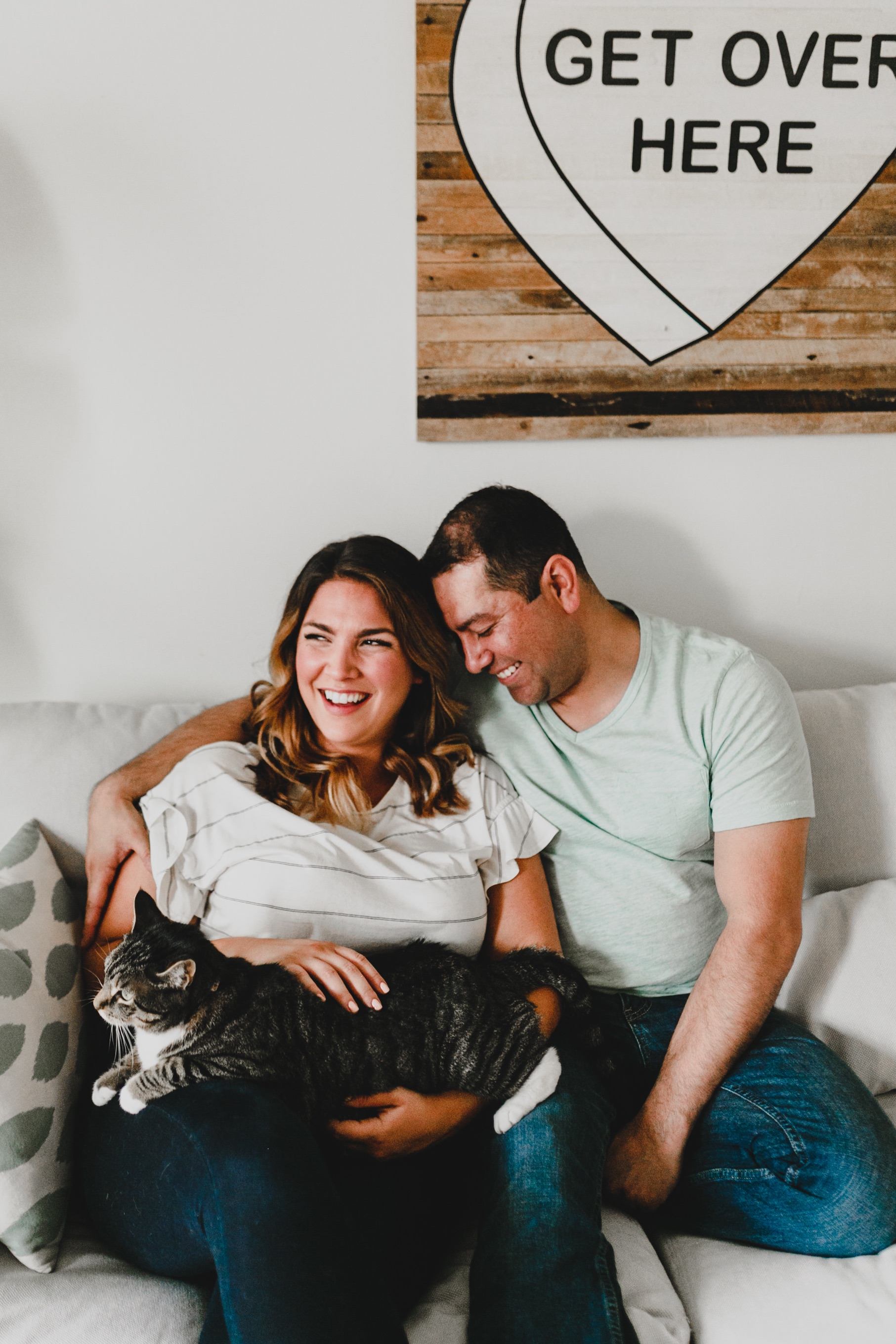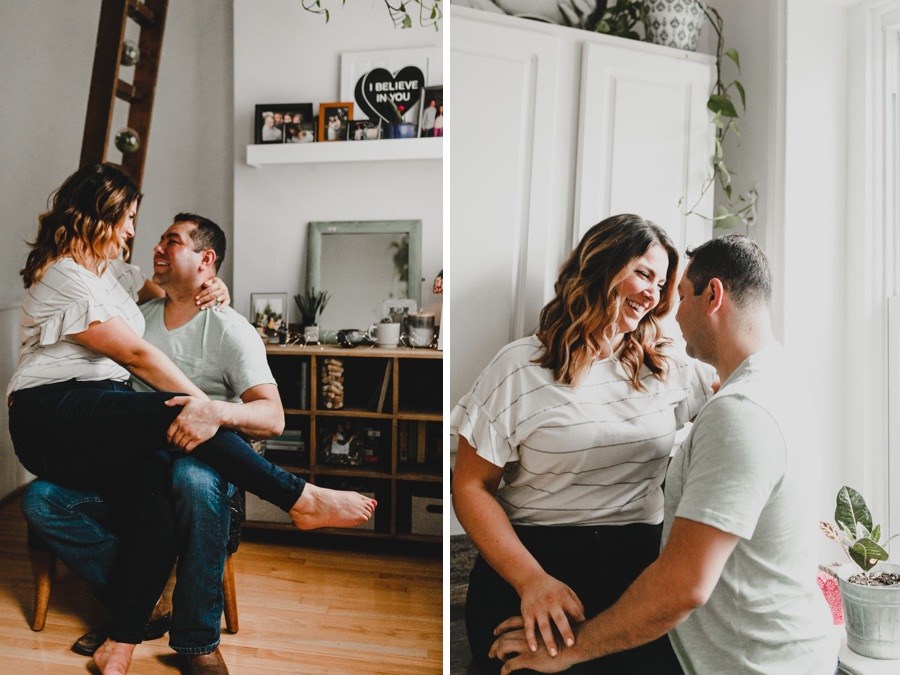 Allison says that her Old City apartment was a special place for them: "We spent a lot of time in that apartment over the past year. We fell in love while I was living there. We turned the living room into a dance floor on numerous occasions! We knew we would want to remember it in 30 years."
They hung the final Amberella heart art piece from the proposal in the living room. It was a no-brainer that it would go there, Brian says: "We wanted it in our living space for people to gather. It's a conversation starter because the meaning of 'Get Over Here' isn't obvious. And it will always remind us of the day we got engaged."
Still wondering what the heck "Get Over Here" means? Allison explains, "Brian and I have always used 'Get Over Here' as a way to convey things like 'Come here, give me a hug, I'll make it better' or 'I've missed you so much.' I want guests to feel that comfort when they come in."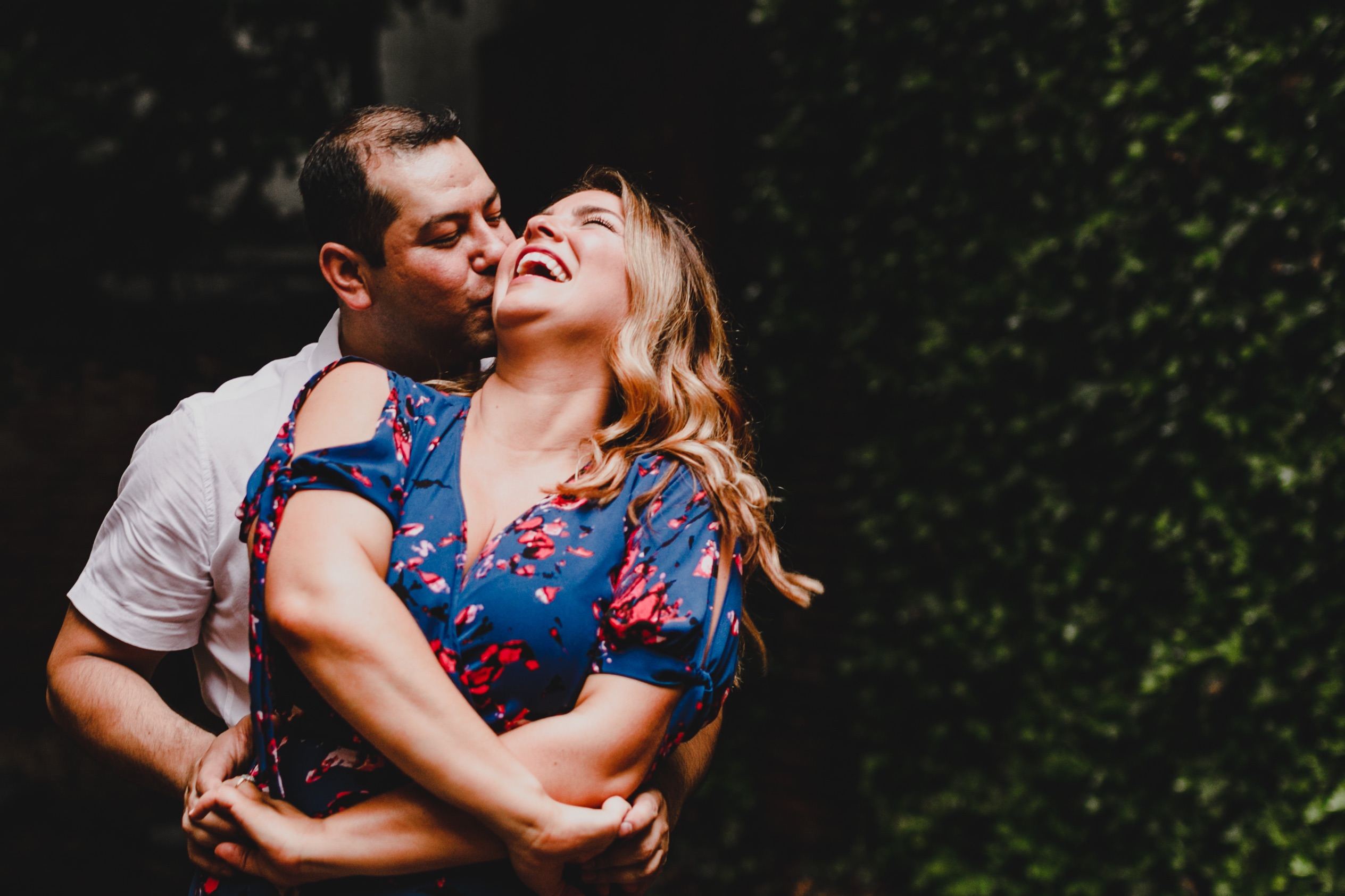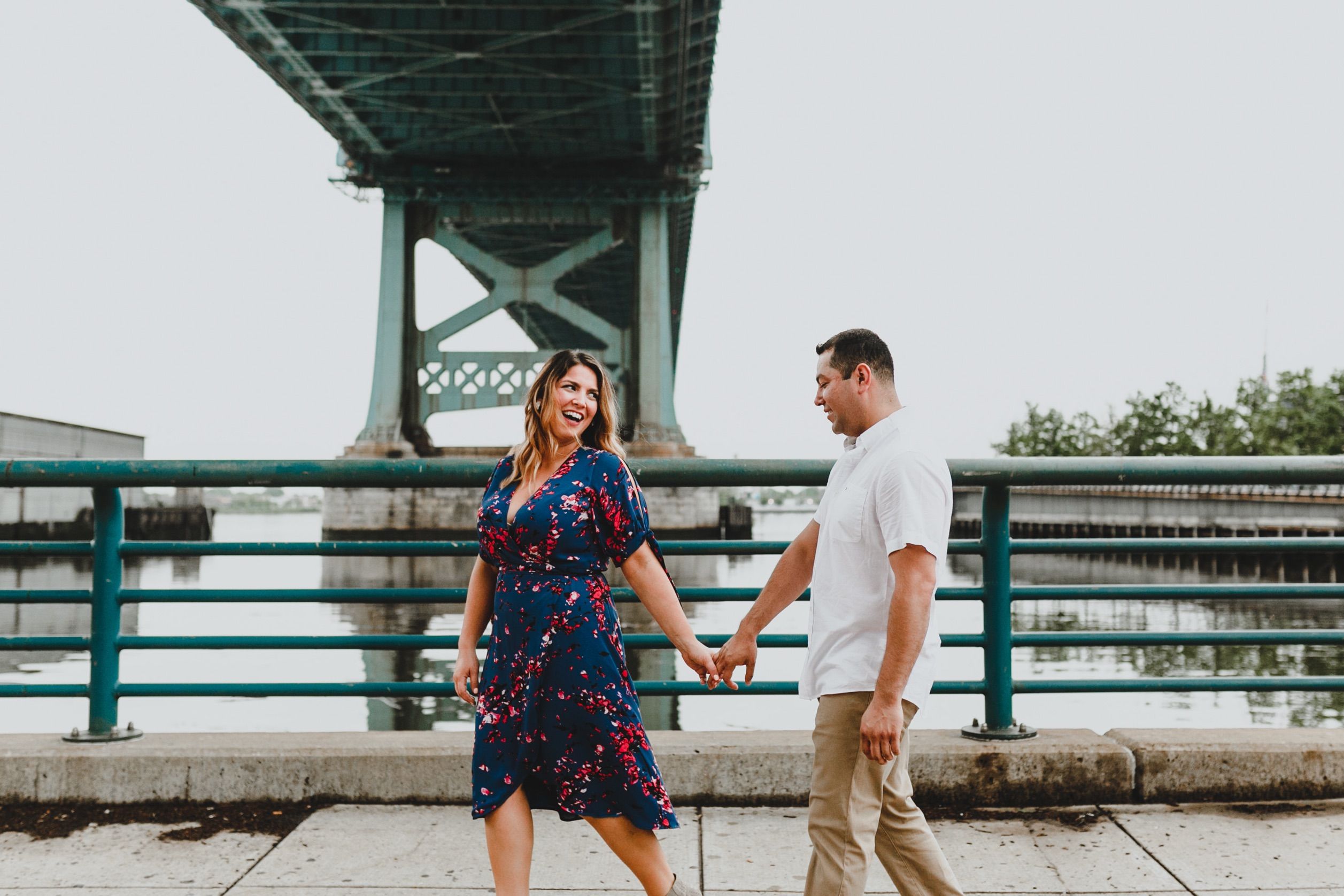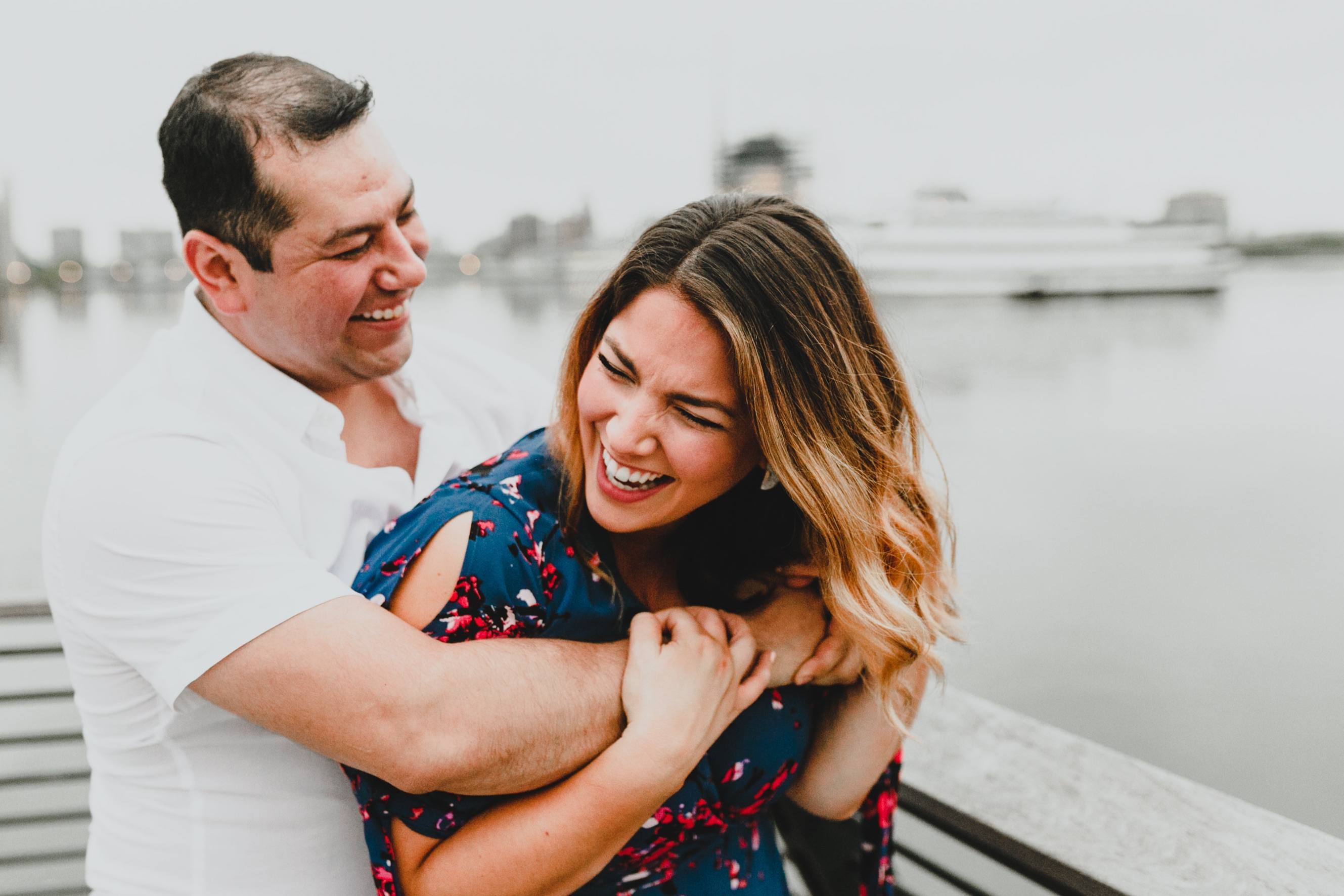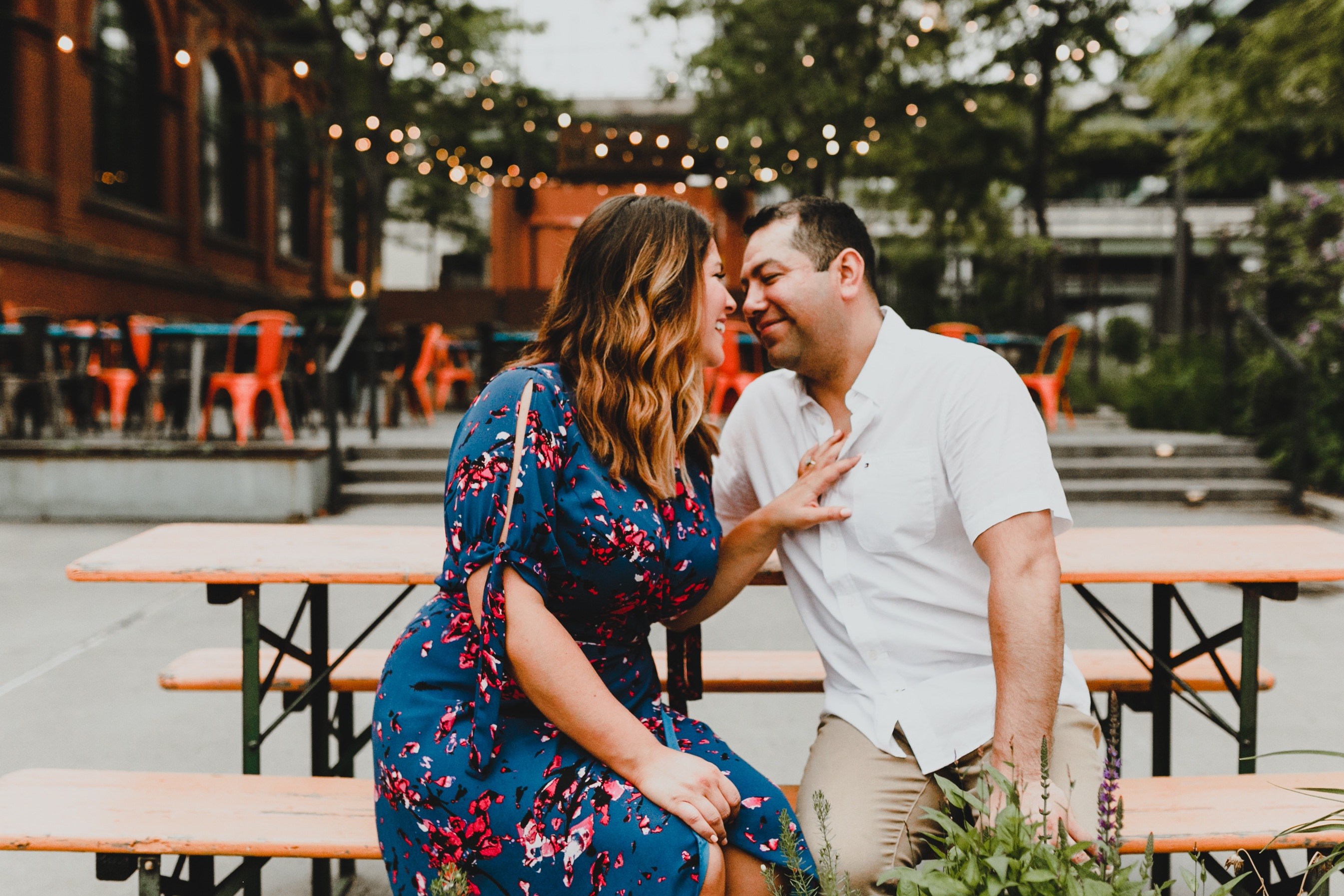 Now that the engagement photos are done, the next step is, of course, wedding planning. So when and where will his shindig happen? Brian and Allison are in the midst of planning, but are keeping a tight lid on the details for now for now.
Allison says, "We like entertaining and bringing people together to have a good time. Our families and friends are from different parts of the country, and even the world. We want our wedding to feel like a big party where everyone is welcome and comfortable!"
Sounds like a blast to us. All we know is that we'll be anxiously waiting for the details—and those wedding photos! We don't have confirmation, but we have a sneaky feeing that the Goth Hearts might be making a wedding day appearance, too.
Get more great content from Philadelphia Wedding: 
FACEBOOK | INSTAGRAM | NEWSLETTER | PINTEREST
Getting married? Start and end your wedding planning journey with Philadelphia Weddings' guide to the best wedding vendors in the city.
---
---