A Cannabis Extractor Would Have the Most Amazing Smoke Bomb Portraits at His Wedding
This Pennsylvania wedding is woodsy, bohemian DIY at its finest.
---
When it comes to weddings these days, a lot of attention is paid to the details. And while it's totally wonderful to emphasize the things that will make your wedding enjoyable for guests (and look beautiful in photos), it's ultimately the portraits of you and your new spouse that you'll cherish forever. Which is precisely why we love the smoke bomb portraits in Meagan Brandt and Mason Rudy's Bloomsburg, Pennsylvania wedding, captured beautifully by Adam Naples.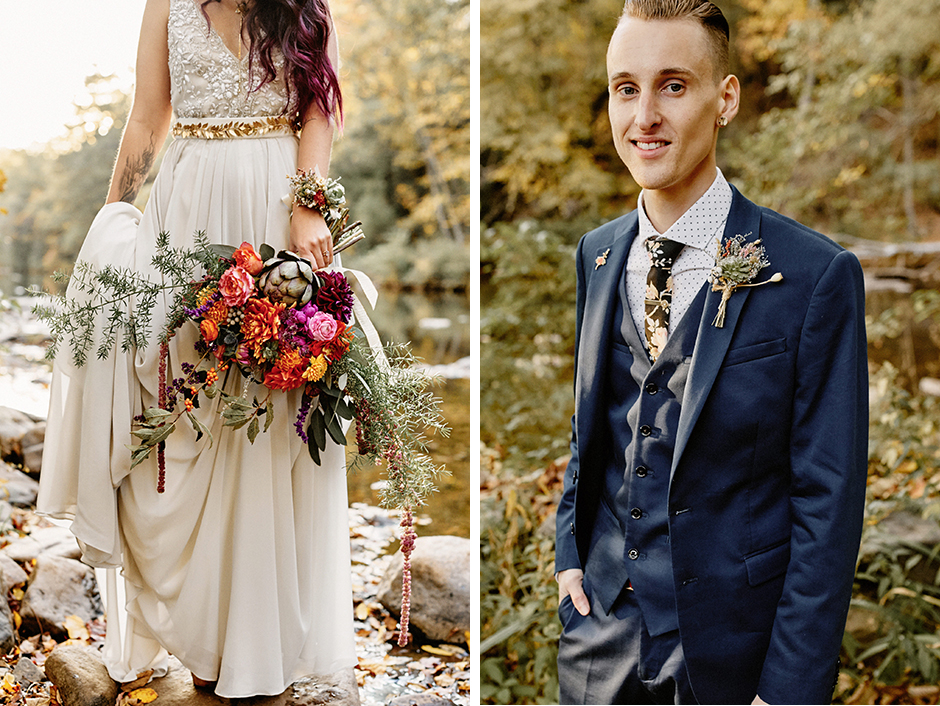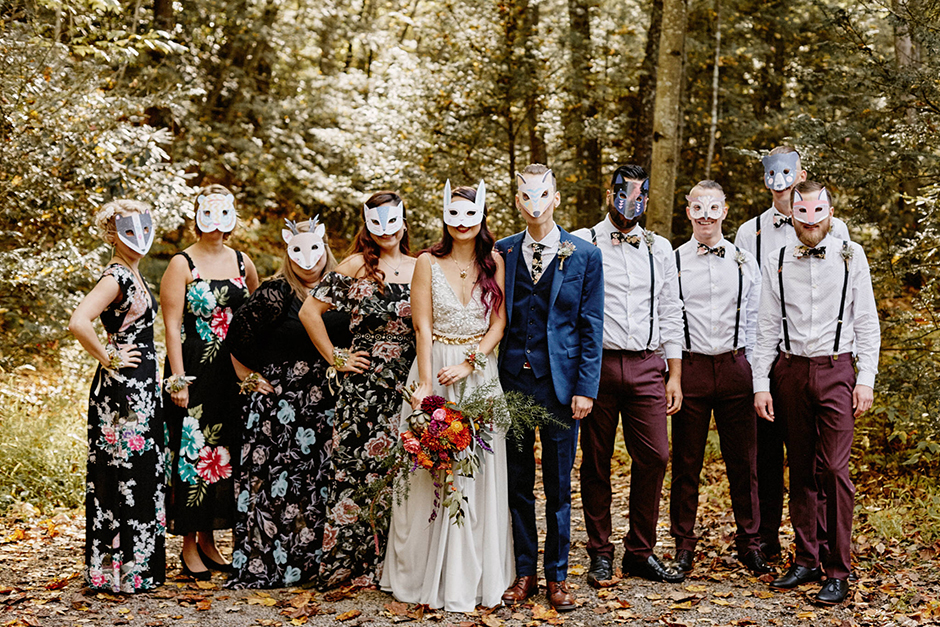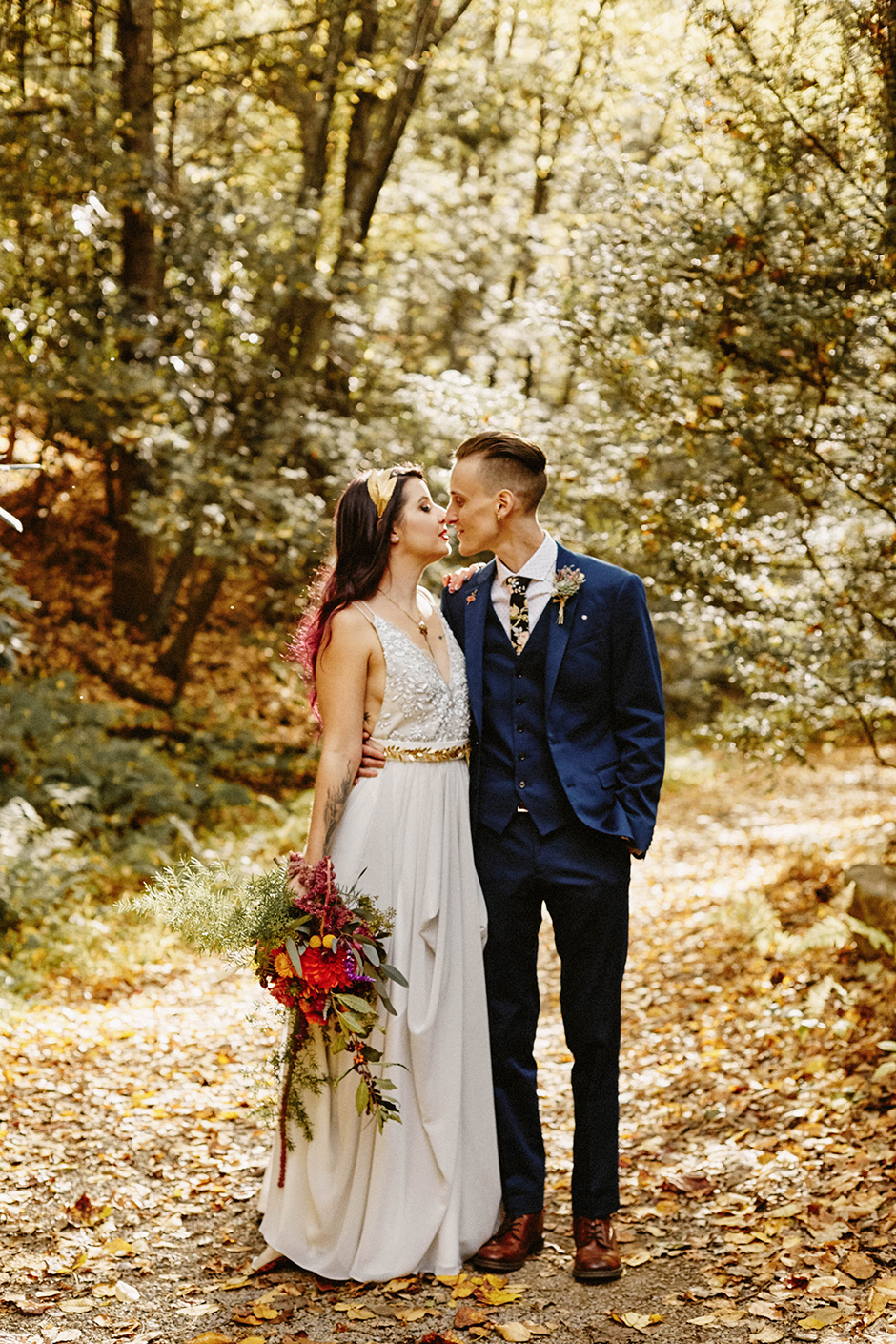 Meagan and Mason met at a music club formal as students at Penn State. "I thought he was handsome, but I was too nervous to approach him," remembers Meagan. "When we finally got to talking it was like we had known each other for years." Music continued to shape the earliest stages of their relationship — their first date was a Matt & Kim show during Penn State's Movin' On Festival one week later.
RELATED: Publish Your Wedding With Philadelphia Wedding Magazine
Six-and-a-half years after that, Mason meticulously planned a "treat yo'self" day for he and Meagan to enjoy together. They started at Meagan's go-to brunch spot, visited a favorite mural, went shopping at Lush and Free People, and finished the day watching in The Martian at a nearby movie theater. Matt brought along a Polaroid camera to capture each stop along the way, and, once they got back home, he couldn't wait any longer to pop the question.
"I asked her to marry me in our living room," he says. "Just us and no one else."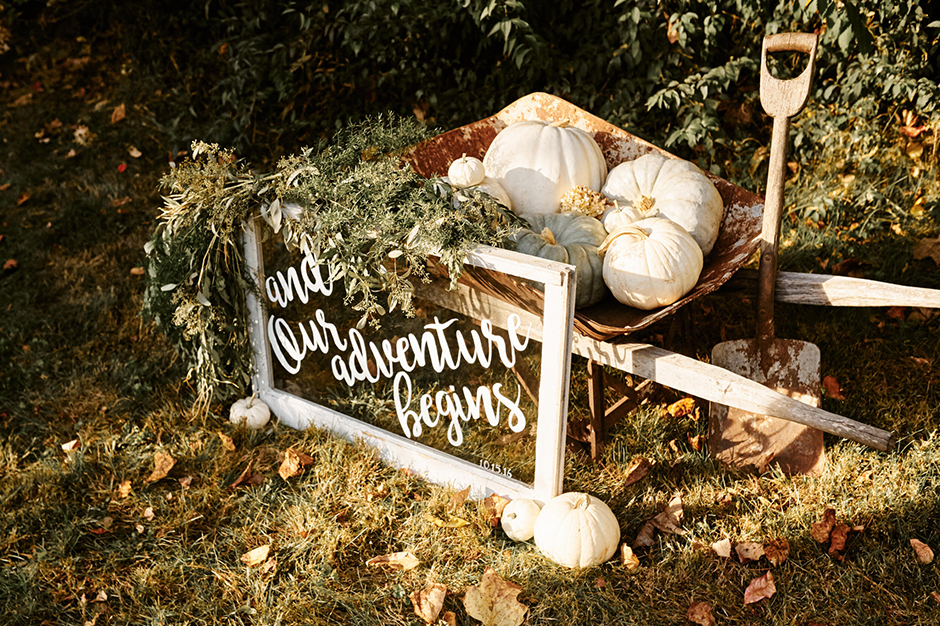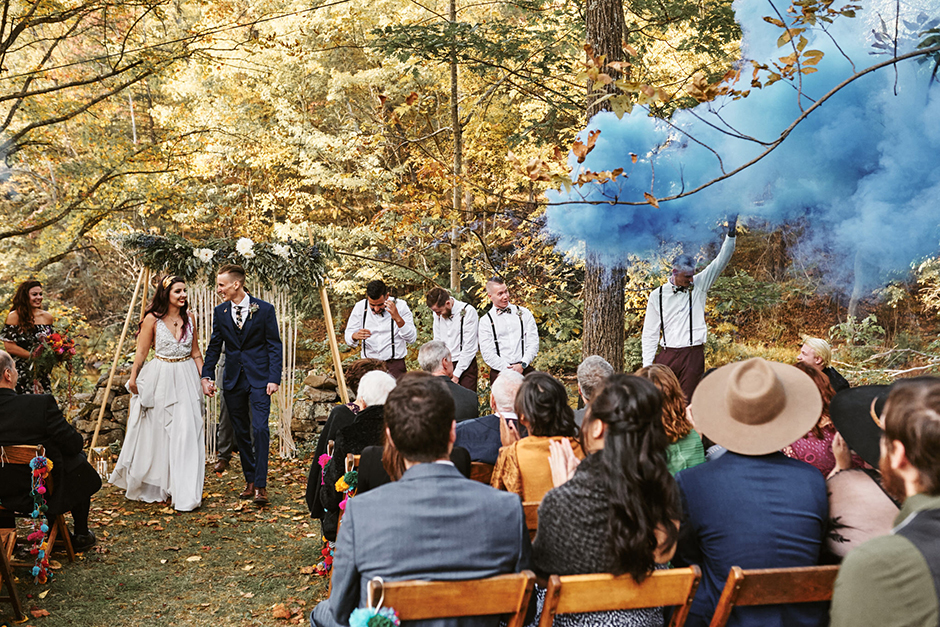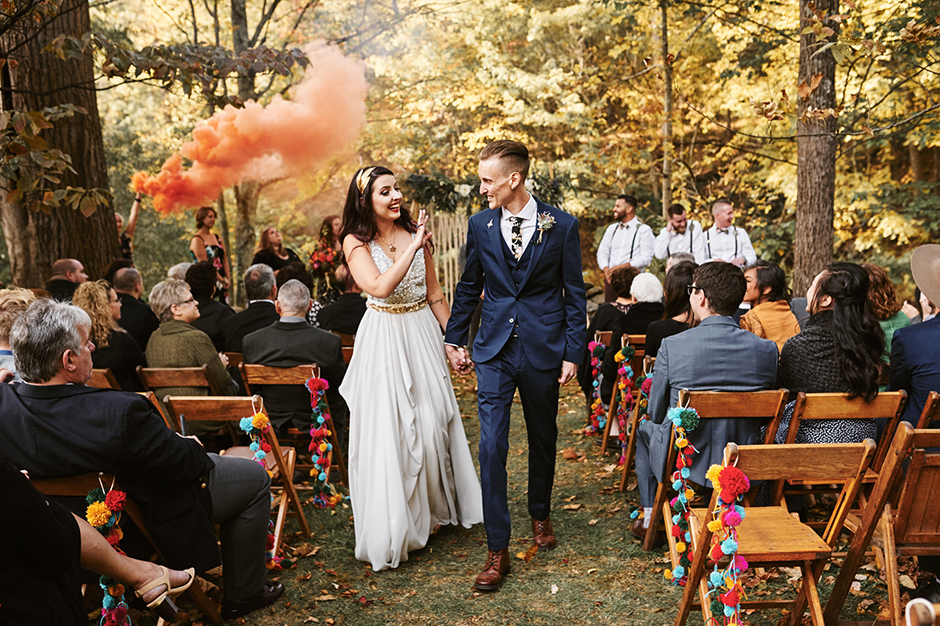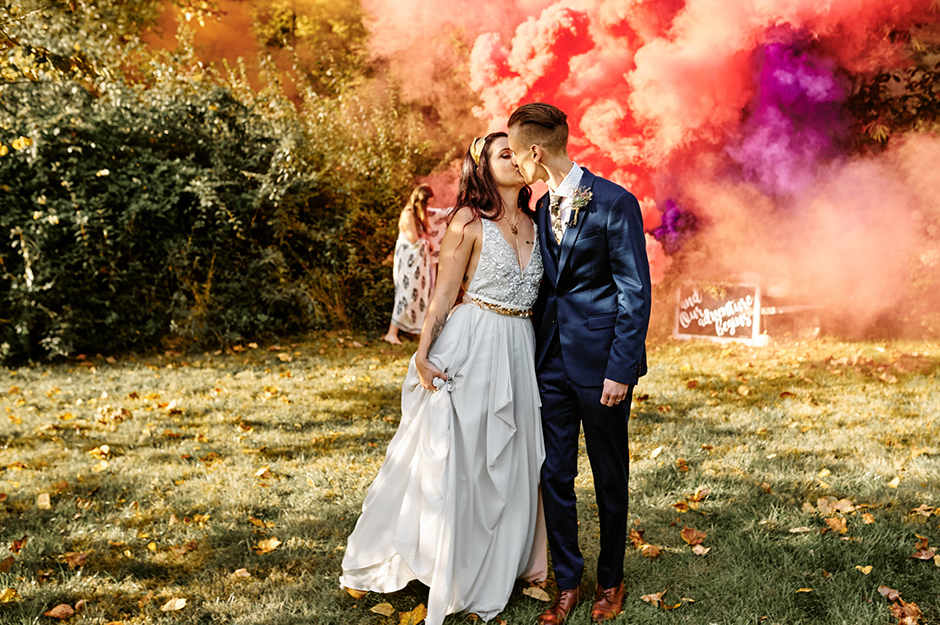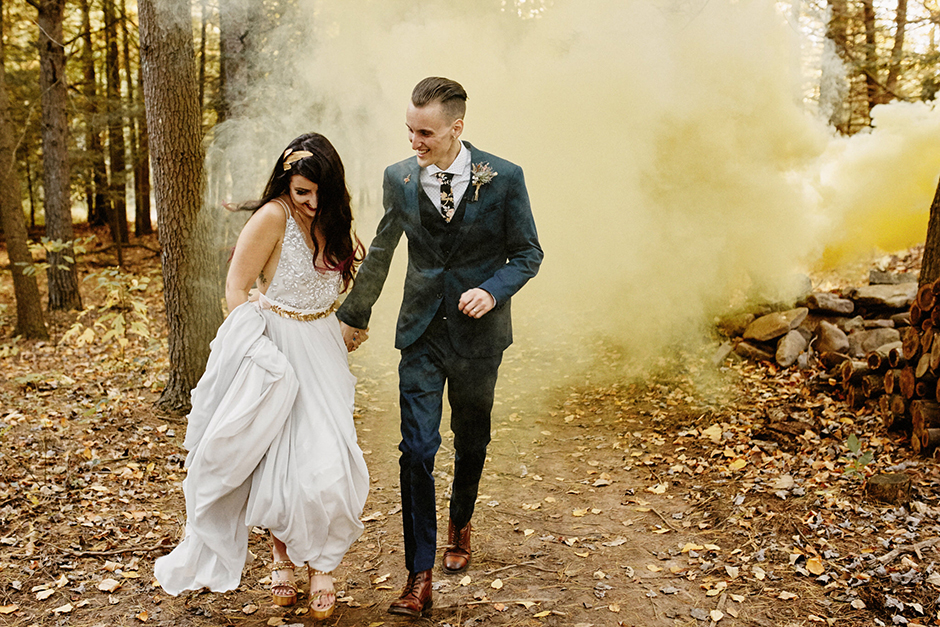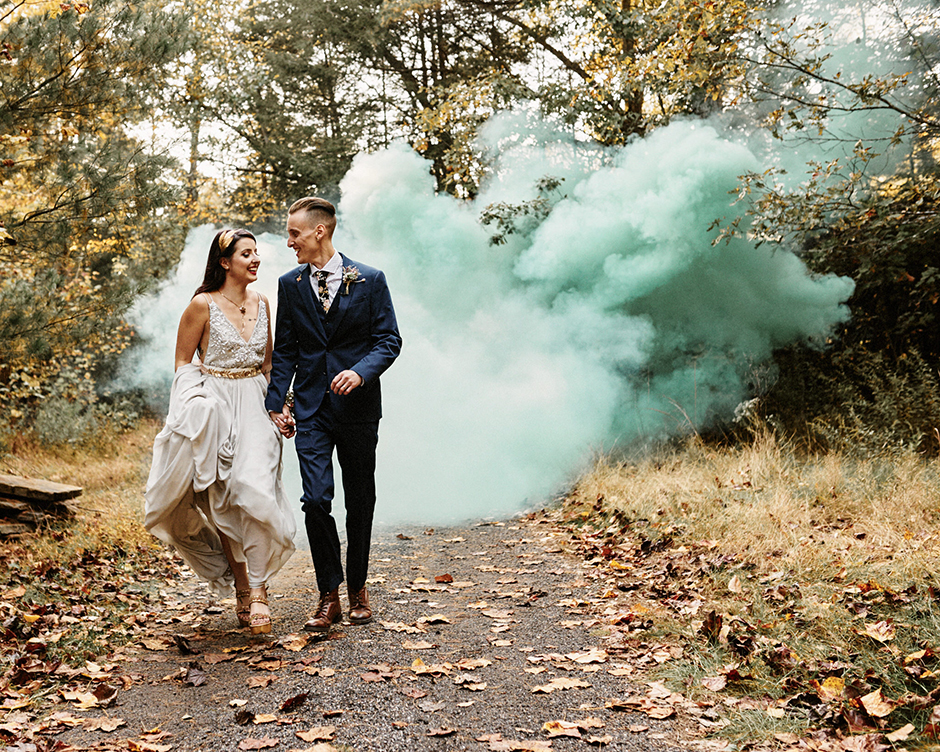 The couple planned and DIY-ed most of their Pump House B&B wedding from Portland, Oregon. Meagan made 475 pom-poms for their ceremony aisle garlands, folded the 1,000 paper cranes for the chandelier that hung above their sweetheart table, and macraméd the ceremony backdrop (Mason, his step-father, and his groomsmen assembled the structure the day-of).
Both Meagan and Mason remember the ceremony as the most special part of the day. They chose a small outdoor space enclosed by trees to exchange personally written vows, and wowed attendees by capping things off with a smoke bomb exit.
"I think it was a fun surprise for our guests, and the explosion of color was a great way to kick off the party," says Meagan.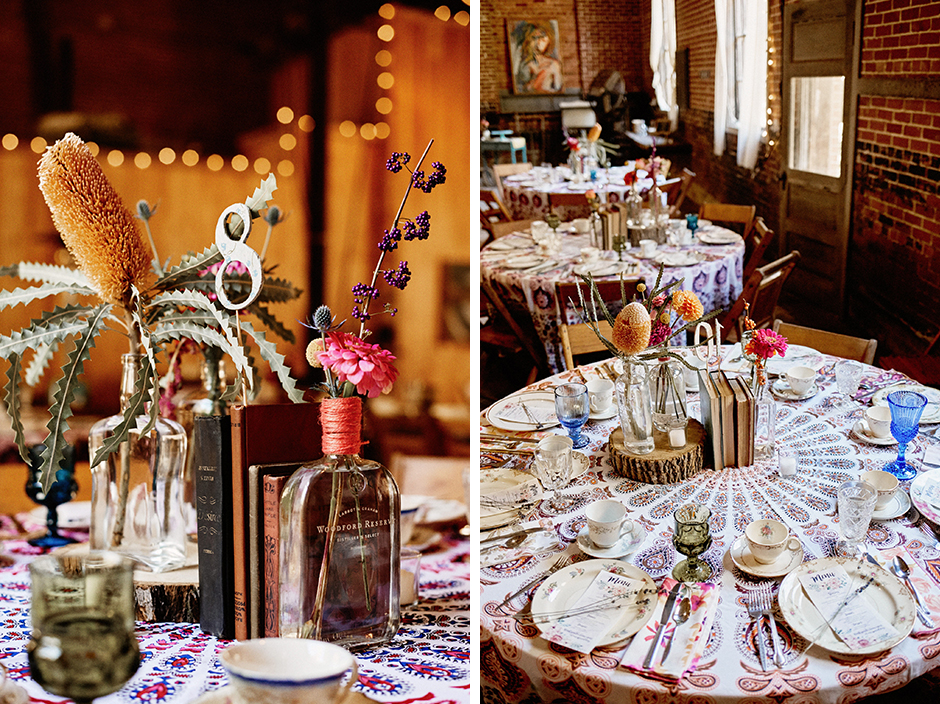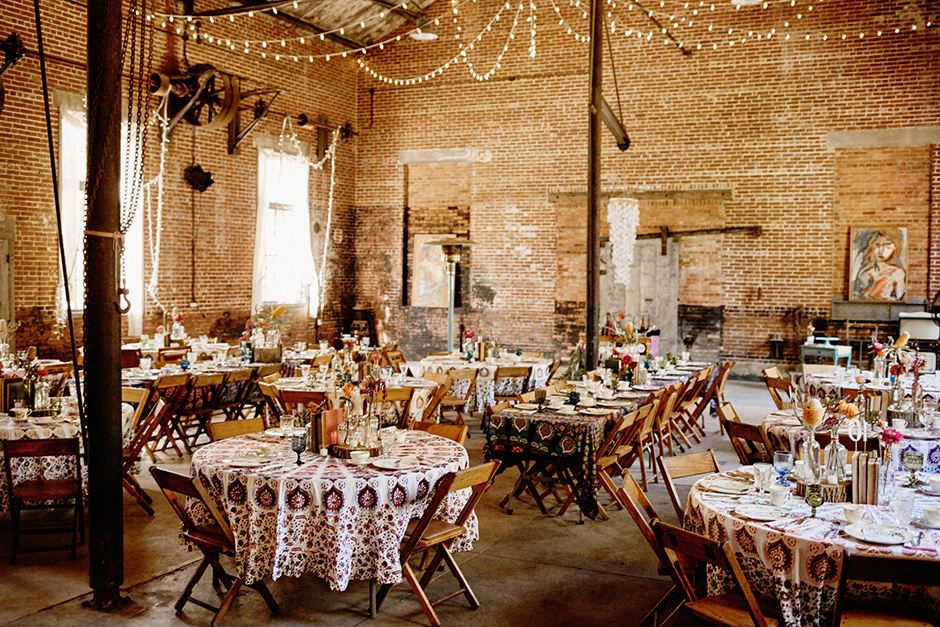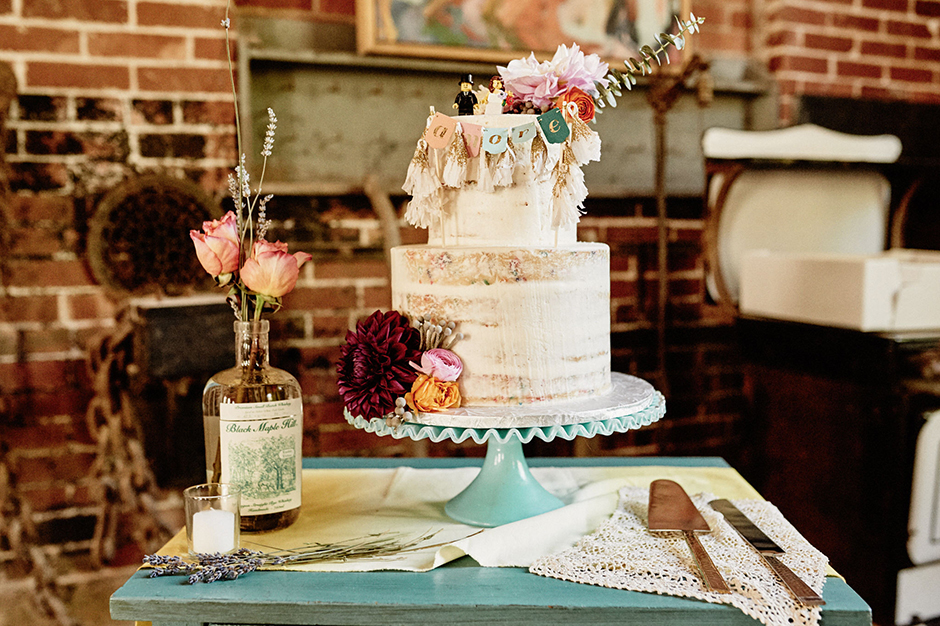 After dancing to "Bloom" by The Paper Kites for their first dance, Meagan and Mason cut into a Funfetti wedding cake while "Bohemian Rhapsody" played. Before they knew it, a "full-blown Queen sing-a-long" erupted, marking another memorable moment for the couple. "It was one of the special moments you never could have planned for, and it made it feel like everyone was participating in the tradition with us," says Meagan.
The couple honeymooned in Tulum, Mexico, then returned to Portland, where Mason is a cannabis extractor and Meagan is co-owner of and an editor with Halfmoon Film Company.
VENDORS
Photography: Adam Naples | Venue: The Pump House B&B | Florals: Lavender Fox Florals | Rentals: Forget-Me-Not Vintage Rentals & Event Styling | Bride's Gown: Truvelle, Ania Bridal | Hair (Color): Lien Ngu-Jovel of Looks Hair Design | Makeup: Cristina Ferrandina | Groom's Attire: Express, H&M, and Neck & Tie Co. | Cake: Vegan Treats Bakery | Cake Toppers: Michiemay and Heart of Bricks | Catering: 14 Acre Farm | Libations: Otto's Pub & Brewery | Invitations (Printing): Paper and More | Videography: Halfmoon Film Company with Reynaldo Martin Studios, Patterson Media Team, and Black Sheep Media House | Photo Booth Animal Masks: Kissmego
Getting married? Start and end your wedding planning journey with Philadelphia Weddings' guide to the best wedding vendors in the city.
---