This Fishtown Engagement Shoot Begins at Home, But Ends Somewhere Magical
There's also a mural stop in between.
---
Mikey Ticzon and Brandon Ryan's love story begins where many do: with mutual friends from college. Mikey's roommate was dating Brandon's best friend, and Brandon came to DC for a visit. The night they met, Mikey was supposed to go out dancing with another group of friends, but his roommate convinced him to at least join their group for dessert. Frozen yogurt turned into a movie and late night diner food. Mikey never made it to his original plans, but the next morning he saw a Facebook message from Brandon. Brandon told Mikey he was cute and had "a killer smile." Mikey responded with his phone number.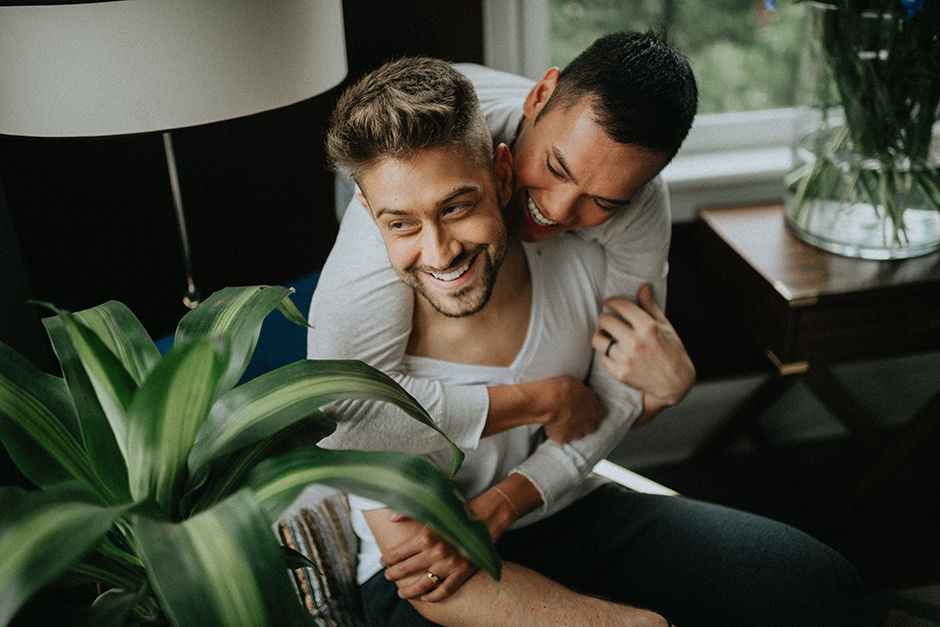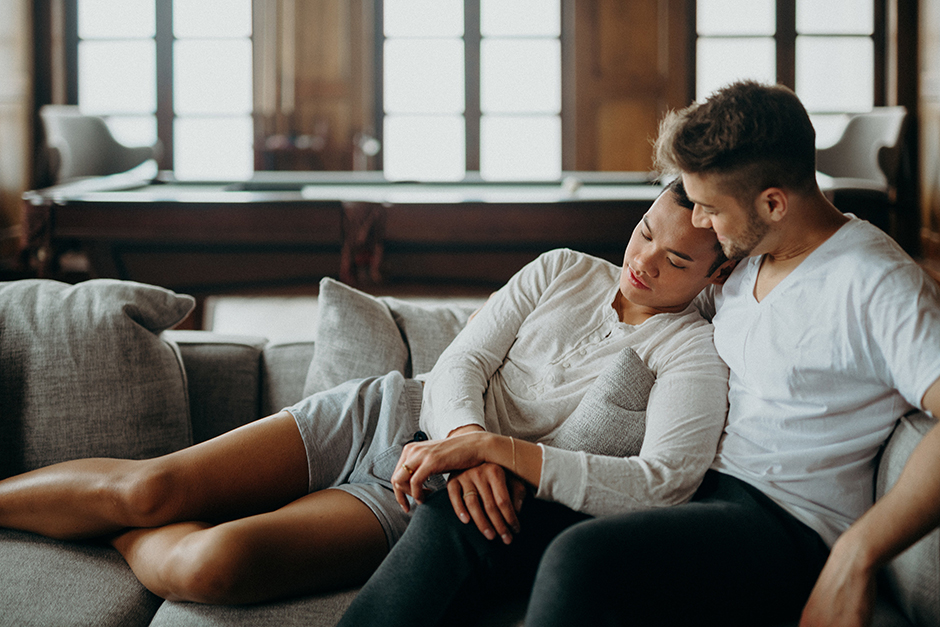 Two weeks (and lots of texting) later, Brandon returned to DC for their first date. They went shopping and dined on Italian food, then planned on a quiet night in watching a movie, but instead returned back to Mikey's dorm to a spontaneous dance party.
RELATED: How to Publish Your Engagement Shoot with Philadelphia Wedding
"Our quiet plans turned into a night of mingling and chatting, which was a dose of spontaneity and a bit of foreshadowing of what we still love to do today," says Mikey.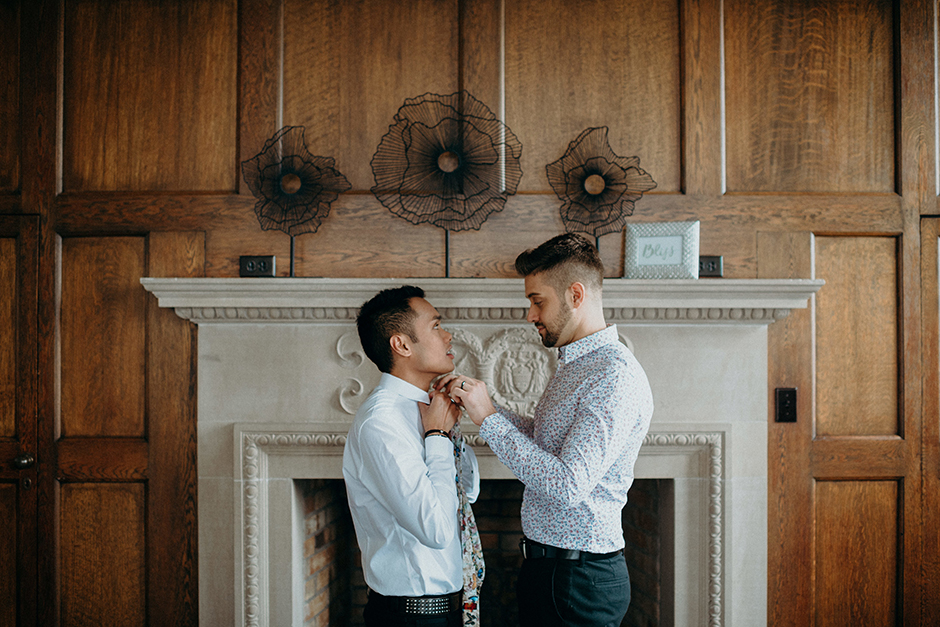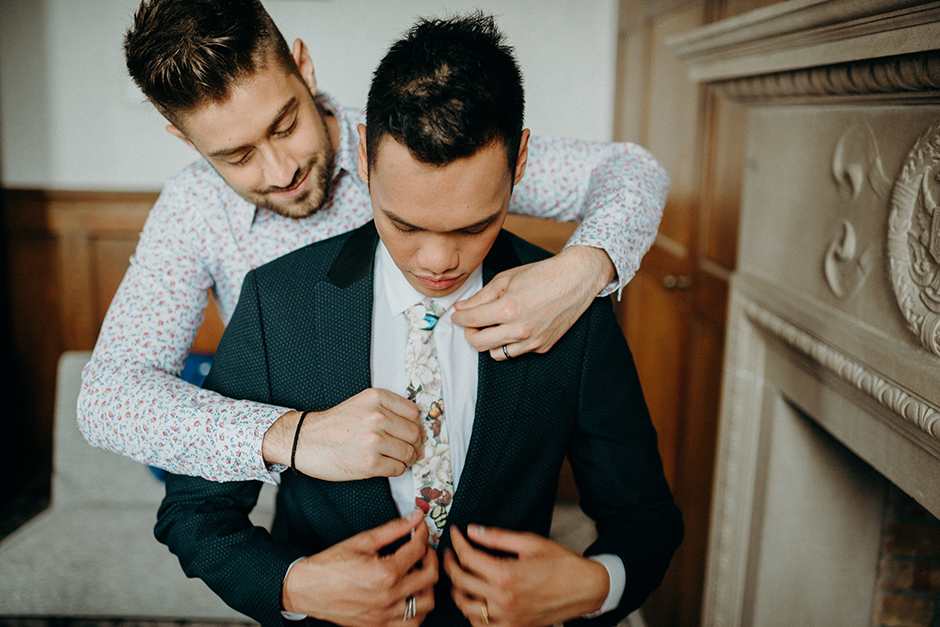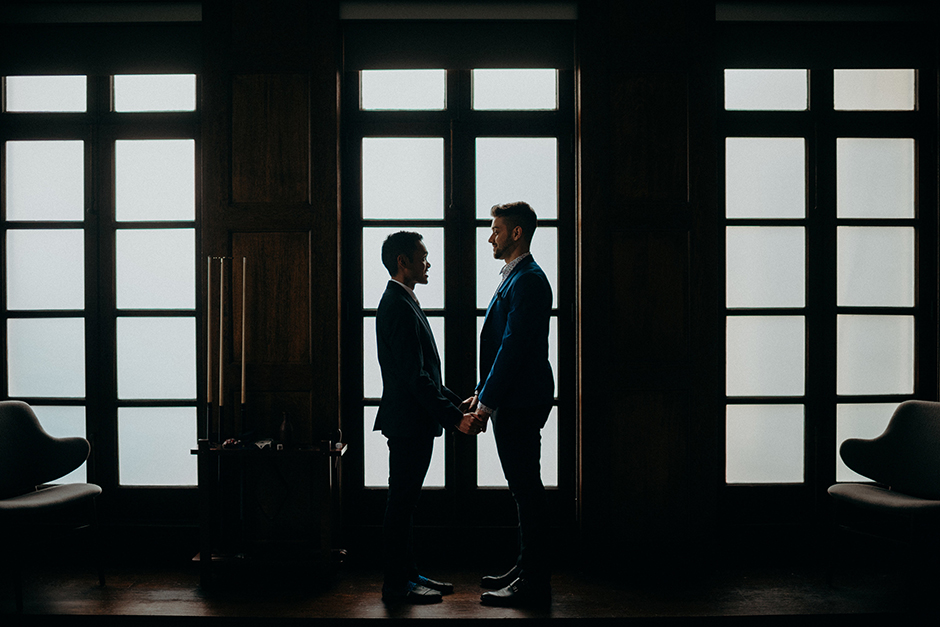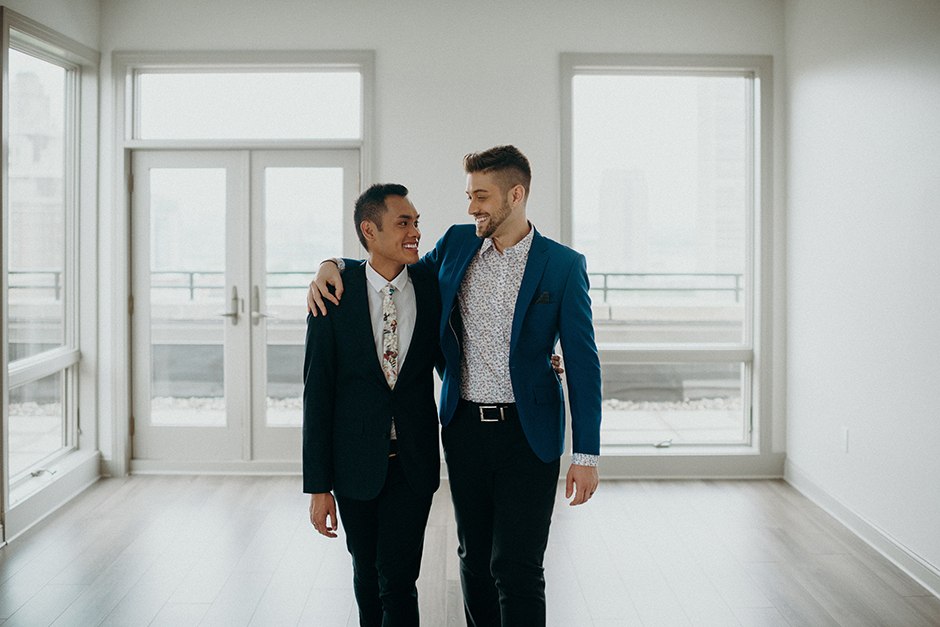 Six years later, the couple was ready to get engaged. Mikey worked with Brandon to design his ring, and also provided a few parameters to his long-time beau for the proposal. Mikey hoped for an upscale location and wanted the duo to be dressed up for it. Brandon secured the ring in August 2015, and attempted to follow those parameters three times, but Mikey's "wee bit of a problem being on time for plans" foiled things in each instance.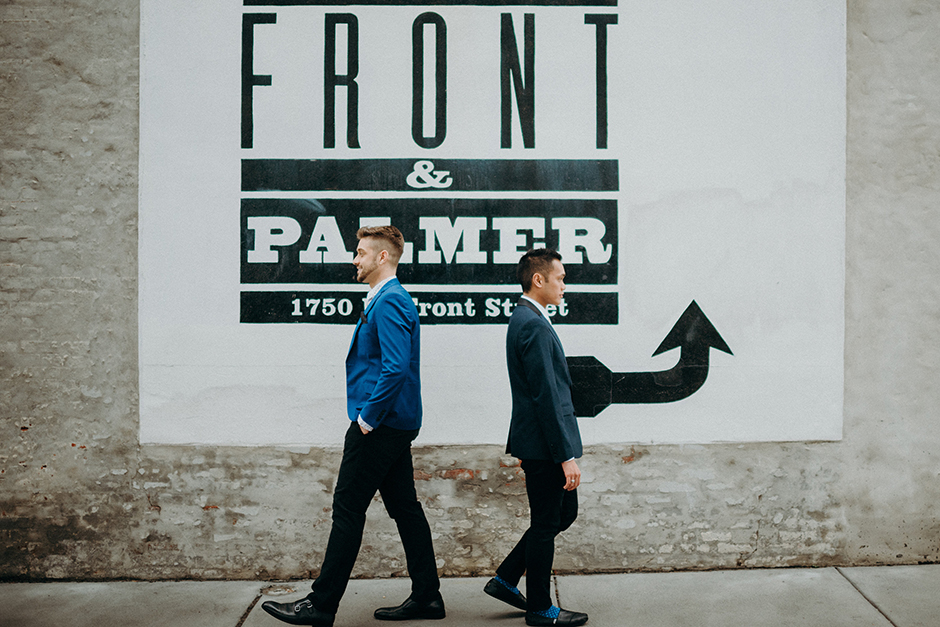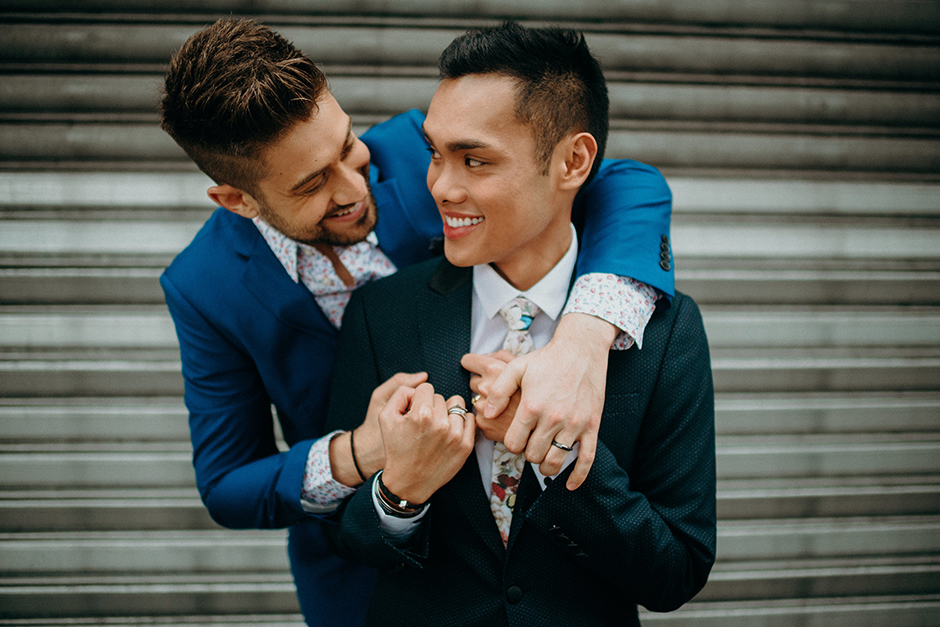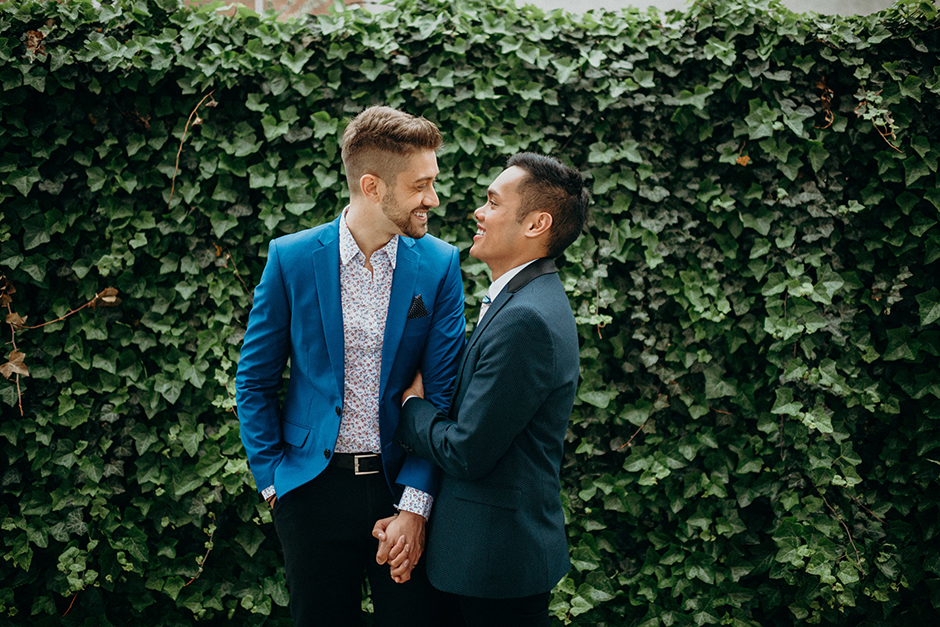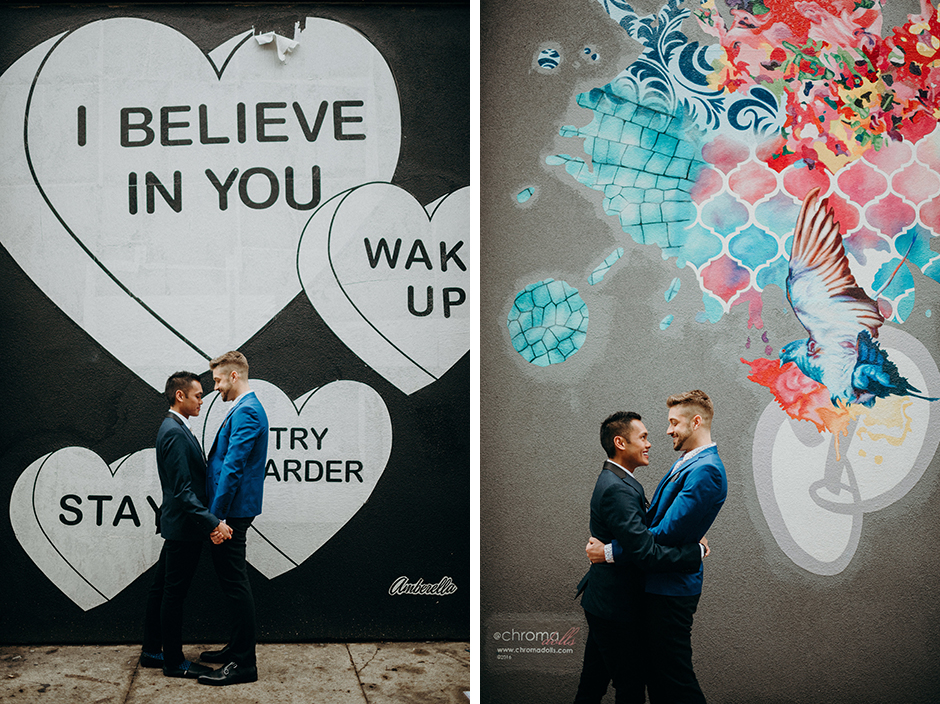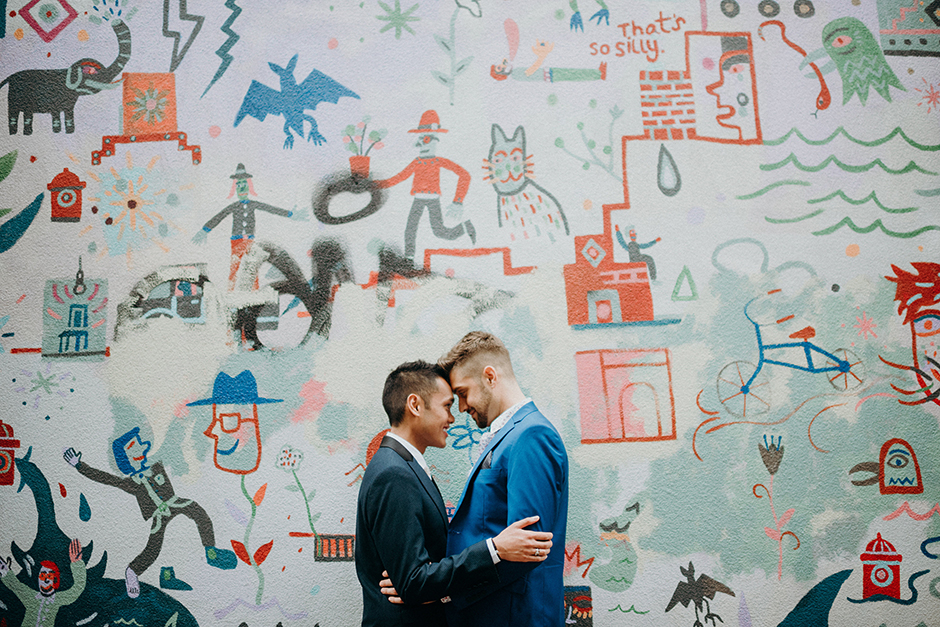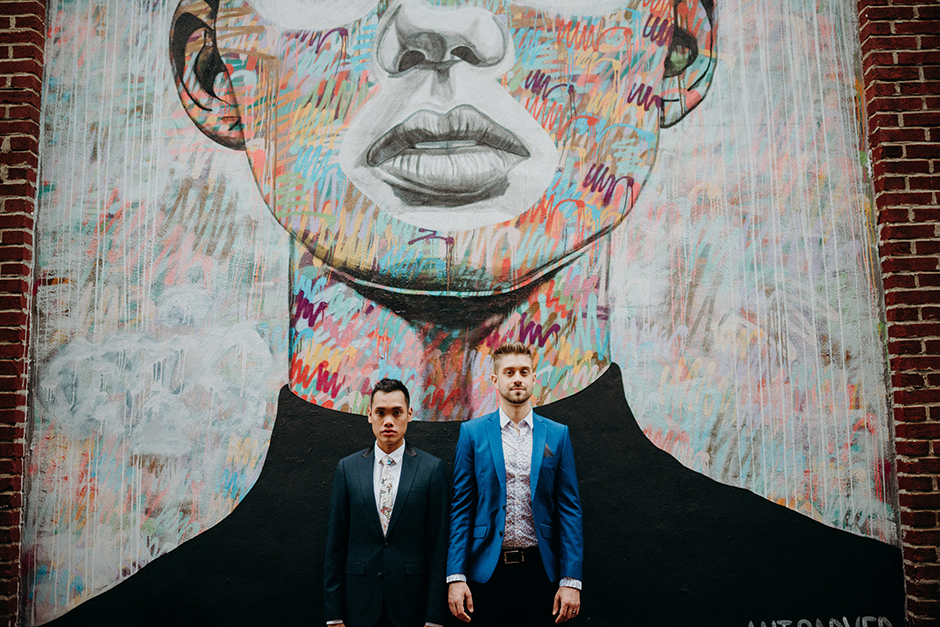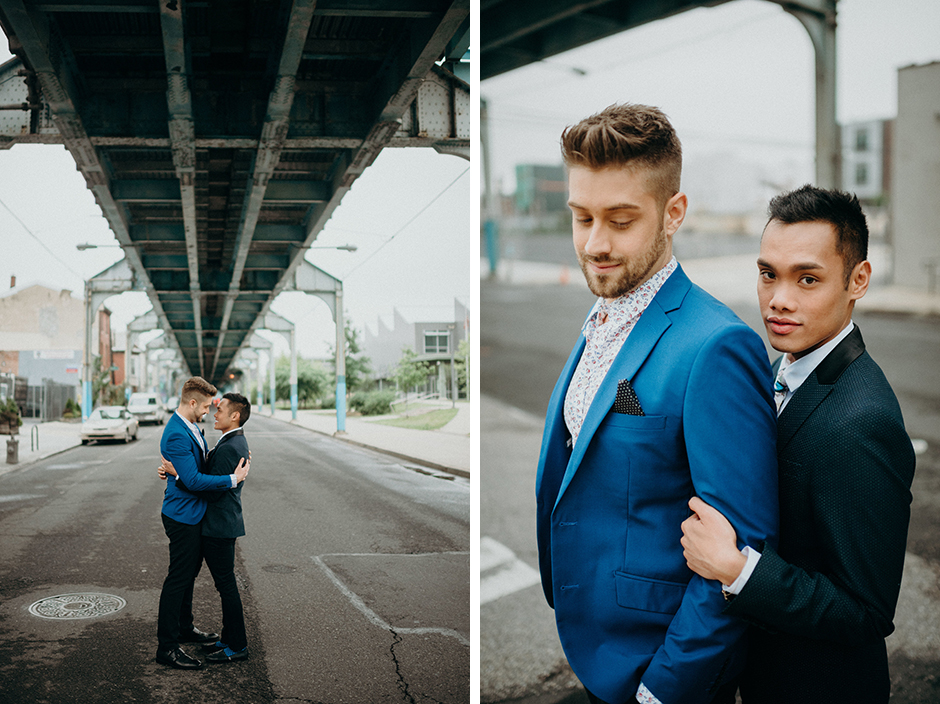 Fast-forward to Christmas Day that same year. Mikey and Brandon were driving from Brandon's family home in North Wales to Jersey for a holiday brunch. En route, Brandon "forgot" to take the East 76 exit, so they continued on to Kelly Drive. Brandon suggested they stop at the Art Museum so he could Instagram a shot from the top of the steps. Mikey was worried they'd be late, and didn't really want to leave the car wearing pajama bottoms and an ugly Christmas sweater, but he obliged. Good thing he did, too, because after Brandon snapped a pic, he proposed.
"None of the guidelines I laid out were met, but of course none of them mattered," says Mikey.
When it came time to plan their engagement shoot, Mikey wanted something "more editorial and artsy, like out of a magazine." Photographer Pat Robinson suggested starting at home in their new apartment (especially significant because it's the first place the couple has lived without roommates), then getting ready and heading out to a styled date night setting at Front & Palmer designed by Tanti Lina of Papertini.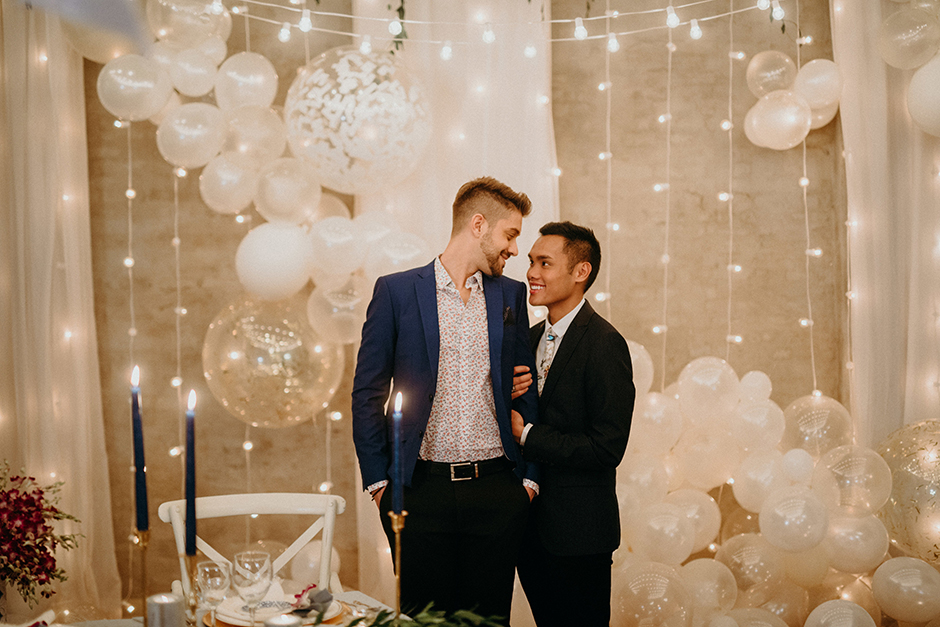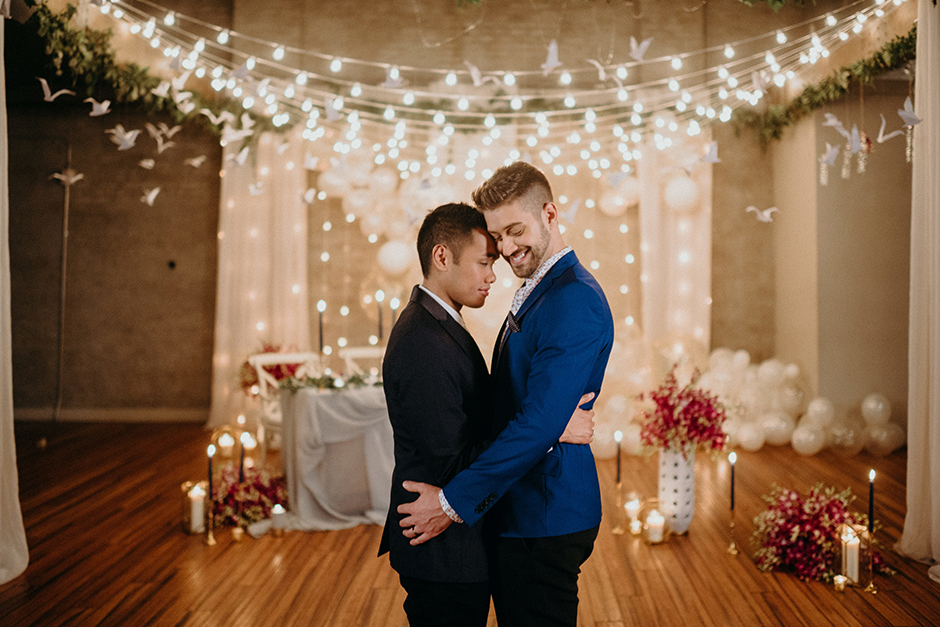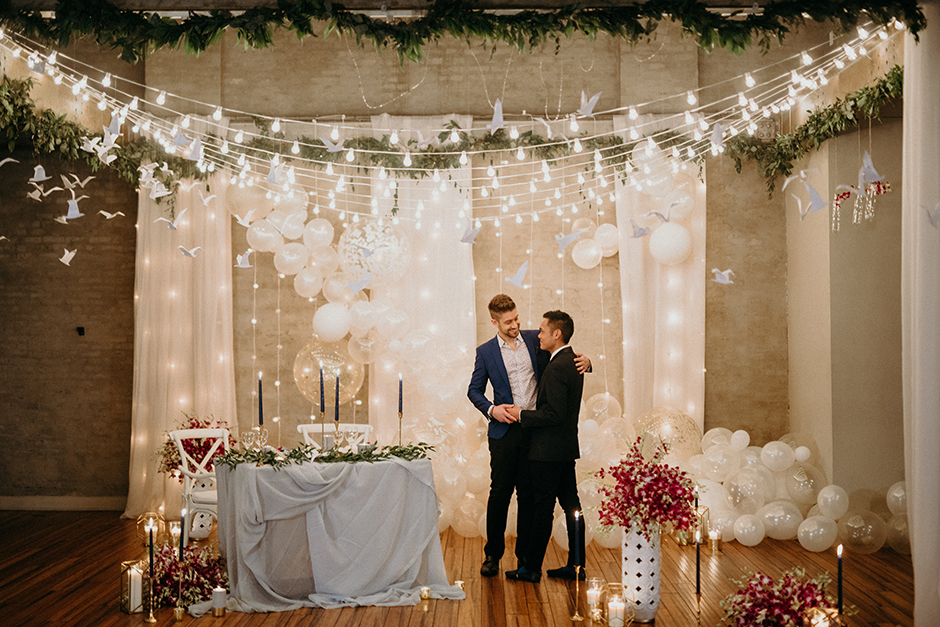 Lina worked with Claudia Harmon of Clawmade to build a backdrop inspired by Disney's animated musical short "Silly Symphony Water Babies" that included balloons, paper seagulls, and greenery, as well as three elements the couple adores: orchids, metallics, and deep colors.
"I was amazed by every single detail," says Mikey.
The couple will wed in a November celebration at The Down Town Club in Philadelphia, where Mikey, 27, works in finance at the Susan G. Komen Philadelphia affiliate, and Brandon, 29, is in data and financial services at BlackRock.
VENDORS
Photography: Pat Robinson Photography | Venue: Front & Palmer | Decor & Styling: Papertini and Clawmade | Videography: Solidity Films
Getting married? Start and end your wedding planning journey with Philadelphia Weddings' guide to the best wedding vendors in the city.
---