PHOTOS: 10 Pretty Flats For Brides Who Don't Want to Wear Heels
These closed-toe options will keep your toes warm, too.
---
Last summer I shared with you a roundup of lovely flat bridal sandals that are totally worth buying if you're the kind of girl who will not being wearing heels on her wedding day (*raises hand*). As I told you, I am that kind of girl, and so I set out to find a bunch of so-pretty shoes that would pair just as beautifully with a bridal gown as the strappy stilettos I so desperately wish I could walk in.
The results were really solid—the 10 options we showcased are just about perfect for a spring or summer wedding—but today's frigid temperatures got me thinking that those shoes are in no way appropriate for wintertime brides. And so we're due for another roundup—one that offers wedding-ready flats that'll keep your toes warm, too.
Below you'll find 10 additional pairs of bridal flats that you'll surely want to scoop up for your walk down the aisle (or your engagement party, bridal shower or rehearsal dinner). We've got sparkle, rhinestones, glitter and even a little inspiration from Carrie Bradshaw. Take a look and let us know if you find a pair you love.
Happy shopping!
---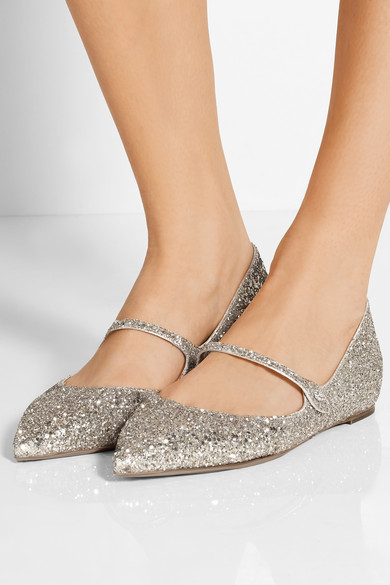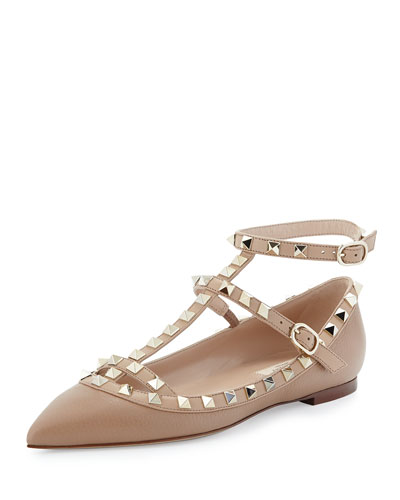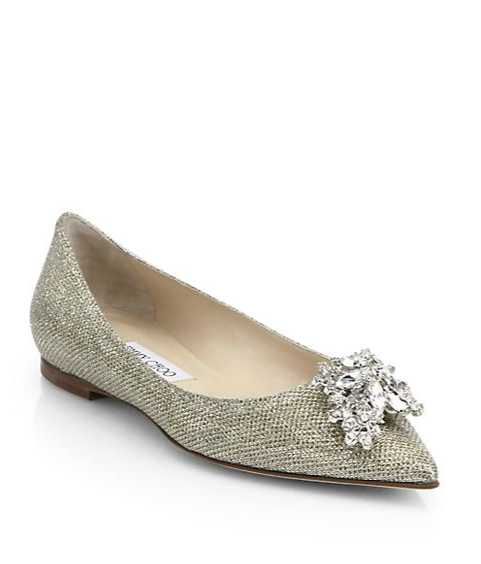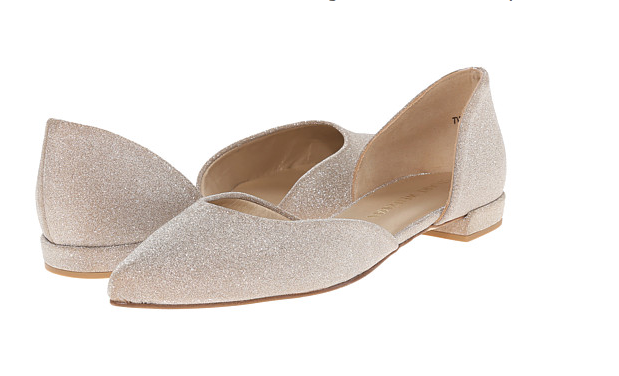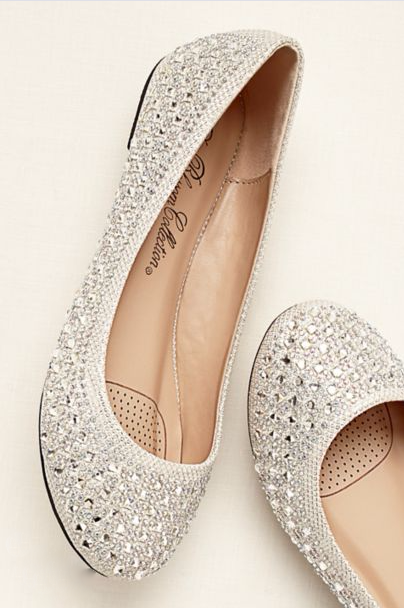 ---
RELATED: PHOTOS: 10 Flat Bridal Sandals That'll Convince You to Leave Your Heels at Home
RELATED: Local Bridal Guide: Shop For Your Wedding Shoes at One of These 6 Philly-Area Boutiques
RELATED: Here's What to Consider When Shopping for Your Wedding-Day Shoes
Like PW on Facebook | Follow PW on Twitter | Sign up for the PW newsletter
Getting married? Start and end your wedding planning journey with Philadelphia Weddings' guide to the best wedding vendors in the city.
---