PHOTOS: Our 10 Favorite Mr. & Mrs. Chair Signs From Etsy
---
If you're not already a detail-oriented person, we guarantee that planning your Big Day will turn you into one. From the pretty topper that will sit atop your cake to the creative display that will house your escort cards, the little, painstaking details are the ones that make your wedding unique.
Let's take those darling Mr. & Mrs. signs that will don the back of your and your new spouse's chairs at your reception, for example. Not only are they a convenient and decorative way to designate the two most important seats in the house, but they make for a super cute photo op too.
Take one peek online and you'll find signs in all shapes, sizes, and styles to fit the color scheme and theme of your wedding. In our thorough search through Etsy, we found adorable wooden signs, playful paper banners, and chalkboards personalized with beautiful lettering.
And they don't necessarily have to read "Mr. & Mrs." either—some of our favorites were marked with "His & Hers," "Bride & Groom," and "His Beloved & Her Beloved." (And all of them are available, too, in same-sex combinations like "Mr. & Mr." and "Bride & Bride.")
Flip through our top picks from Etsy below: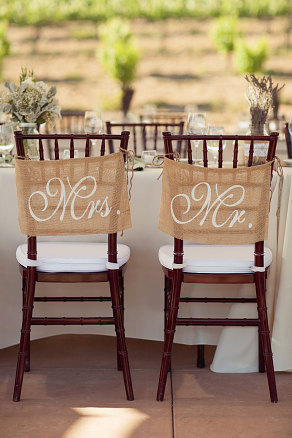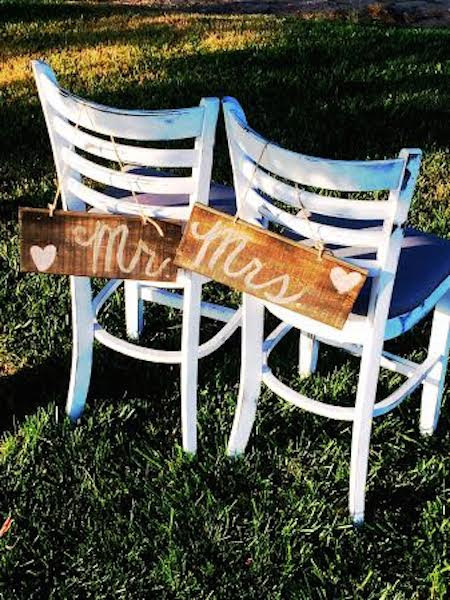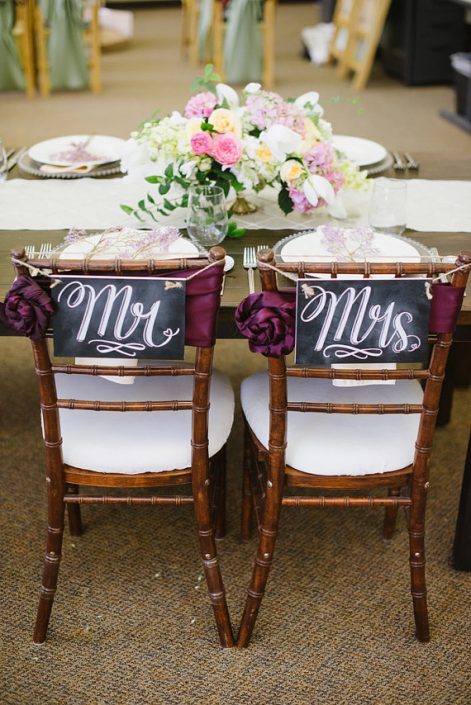 Previously:
PHOTOS: Our 10 Favorite Non-Diamond Engagement Rings From Etsy
PHOTOS: Our 10 Favorite Cake Toppers From Etsy
Like PW on Facebook | Follow PW on Twitter | Sign up for the PW newsletter
Getting married? Start and end your wedding planning journey with Philadelphia Weddings' guide to the best wedding vendors in the city.
---