News
Photos from Ground Zero: The Philly Vote Count
This is what it looks like inside the Pennsylvania Convention Center, where the pieces of paper being counted could very well determine the next President of the United States.
---
We always knew Philadelphia and the rest of Pennsylvania would play a pivotal role in determining the next President of the United States. Now that Election Day is over, Pennsylvania's role is coming more into focus.
Though Donald Trump has falsely claimed victory, Joe Biden pulled an upset in Arizona overnight, changing the long-red state blue. That leaves Biden with a few different paths to get the 270 electoral votes he needs to claim the White House, with many featuring Pennsylvania as an essential win.
The Philadelphia vote count is happening inside the Pennsylvania Convention Center, a building that normally hosts comic book conventions, mundane corporate affairs, and, once a year, the Fancy Brigade portion of Philadelphia's iconic Mummers Parade.
That building is now filled with election workers who are sorting through and verifying hundreds of thousands of mail in ballots, which analysts predict will go largely for Biden.
Trump wants the counting to stop. On Tuesday night, he said counting votes cast on or before Election Day after Nov 3 is "fraud" and accused Democrats of trying to "steal the election." Notably, Philadelphia and other Pennsylvania counties are segregating any ballots that arrived in the mail after Election Day, the original deadline for mail in ballots, in case any court (paging Supreme Court Justice Amy Coney Barrett) decides that it's unconstitutional to count those "late" votes.
Philadelphia City Commissioner Al Schmidt told CNN he expects this counting to go on for a couple of days, which makes sense given the rate at which they've counted thus far. Of course, the state is allowing the workers to count ballots that were mailed on time but not received until this Friday, and as Schmidt also told CNN, "We can't count what we don't have."
Below, photos from inside the Convention Center by Getty photographer Spencer Platt: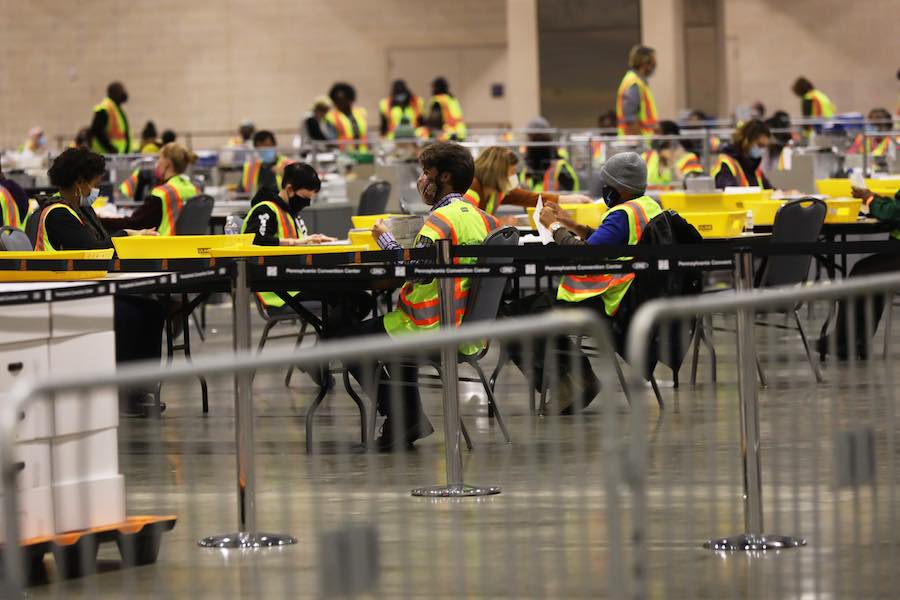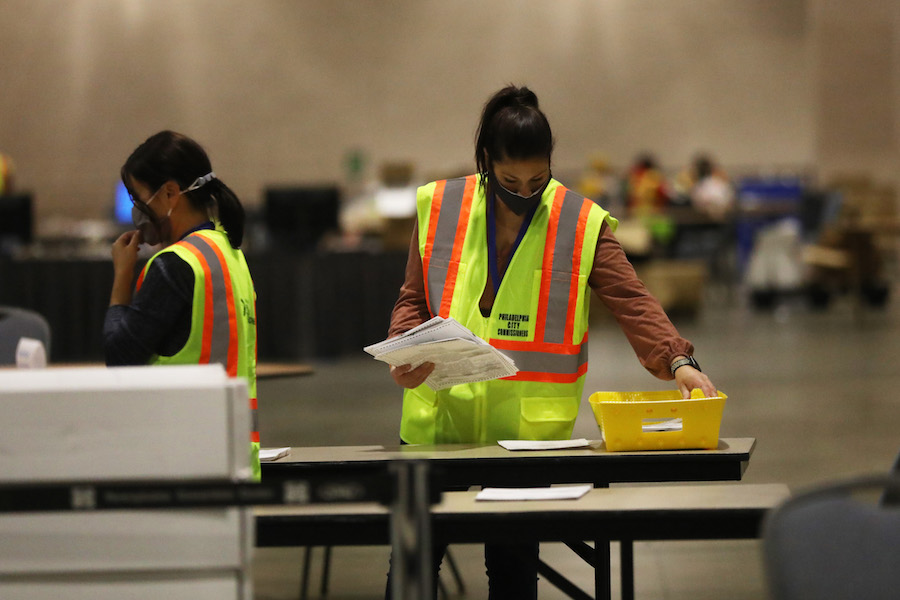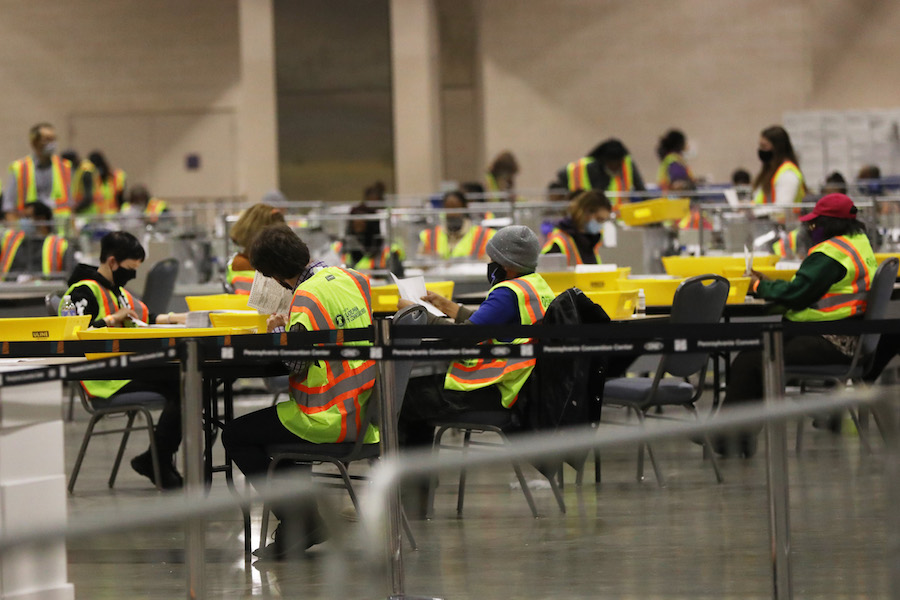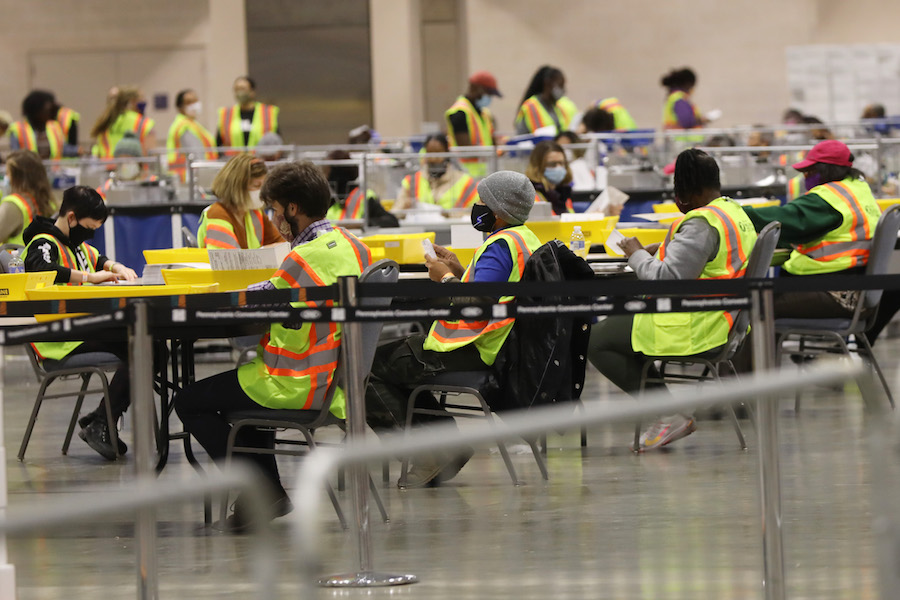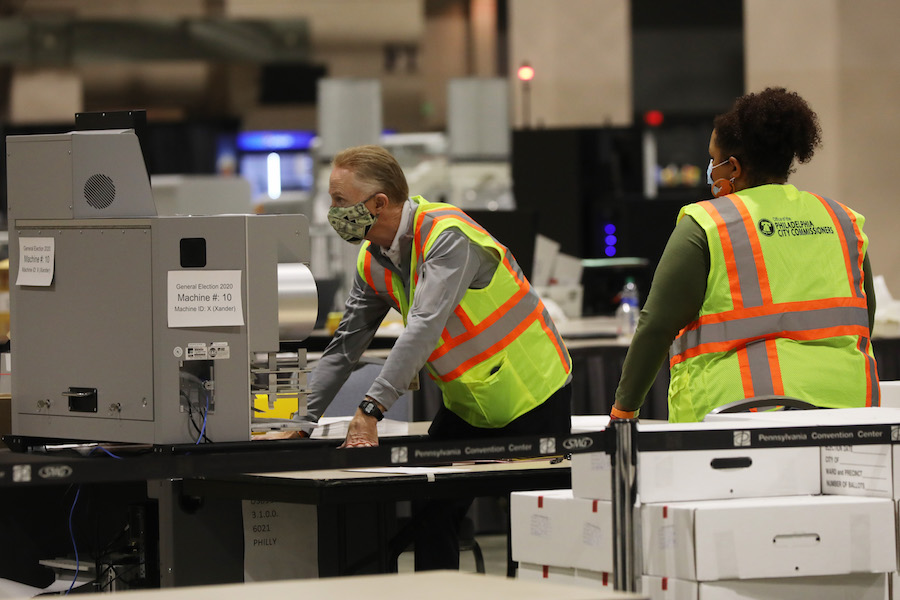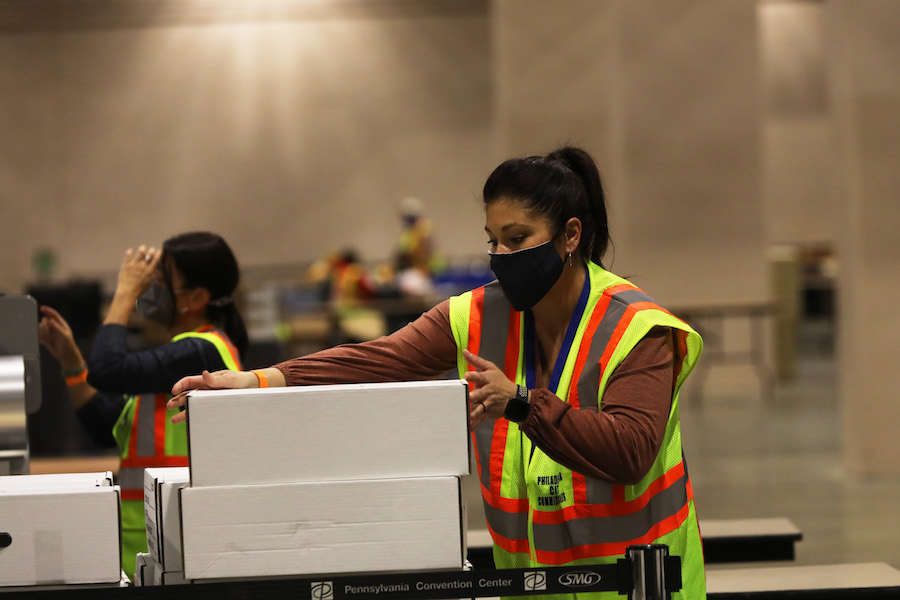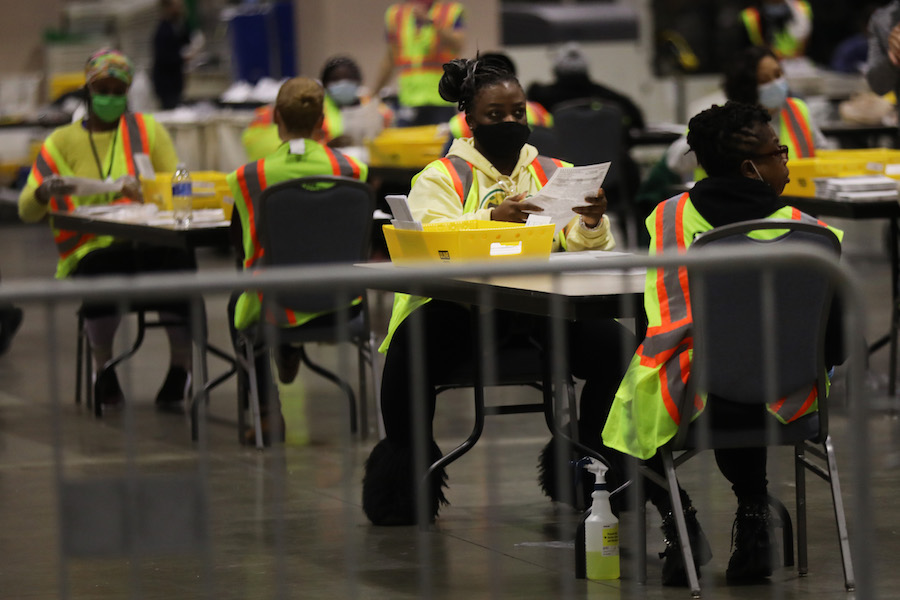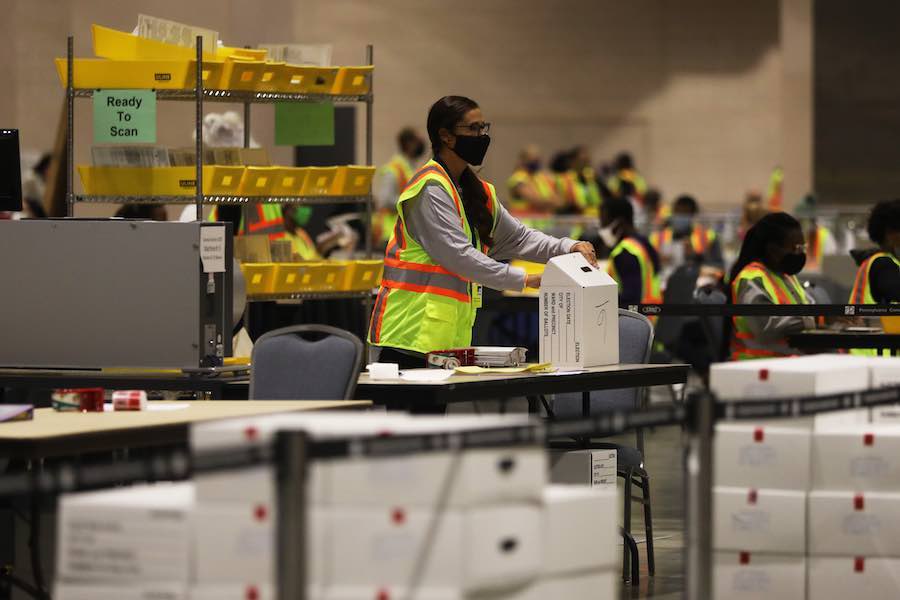 ---
---