Philly Coronavirus News: These Protesting Idiots Made Harrisburg the Most Dangerous Place in the State
You've gotta see these photos.
---
A roundup of Philly coronavirus news.
If There's a Big Coronavirus Outbreak in Harrisburg, Blame These "Reopen PA" Protesters
Hundreds took to Harrisburg on Monday afternoon to protest Governor Tom Wolf's shutdown order. They want to "Reopen PA" (that's one of their main slogans) immediately. They held signs that carried messages like "My Rights Don't End, Where Your Fear Starts!" (their typo, not ours), "#StopTheShutdown," and that old Patrick Henry favorite, "Give Me Liberty Or Give Me Death."
That's all well and good. This is America, after all.
But a review of video and photos from the Harrisburg protest makes it pretty clear that these protesting idiots turned Harrisburg into the most dangerous place in Pennsylvania. Masks were few and far between. Social distancing rules were pretty much ignored.
We'll just let these alarming Associated Press photos speak for themselves: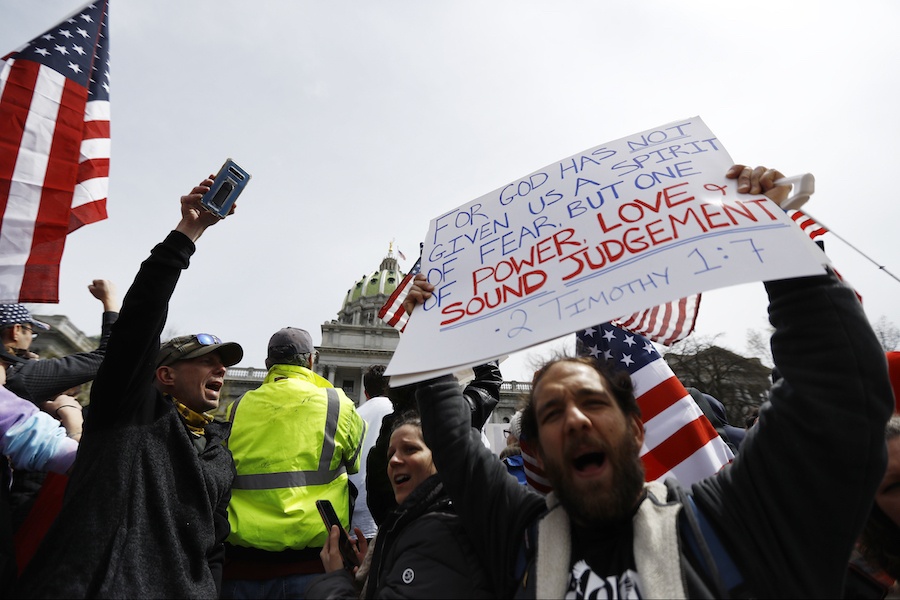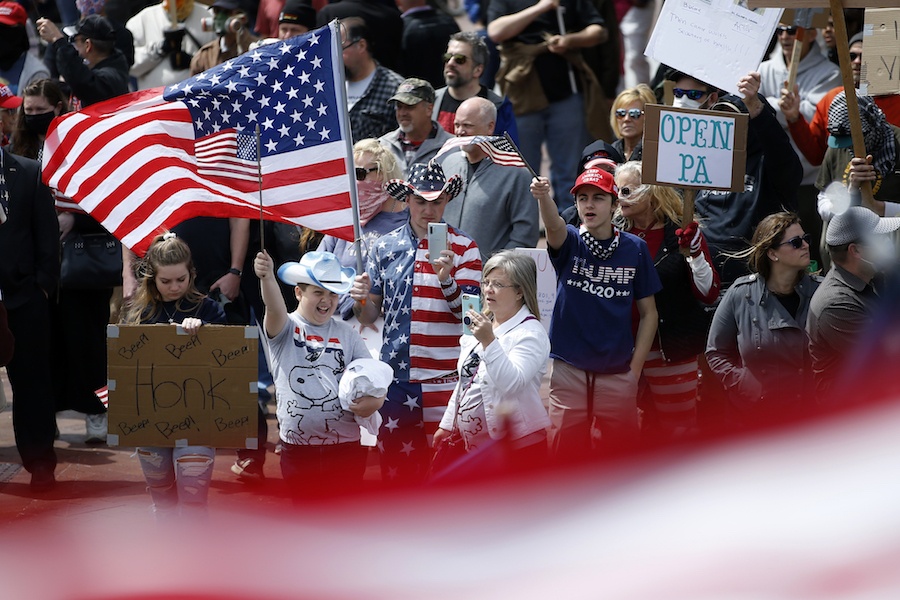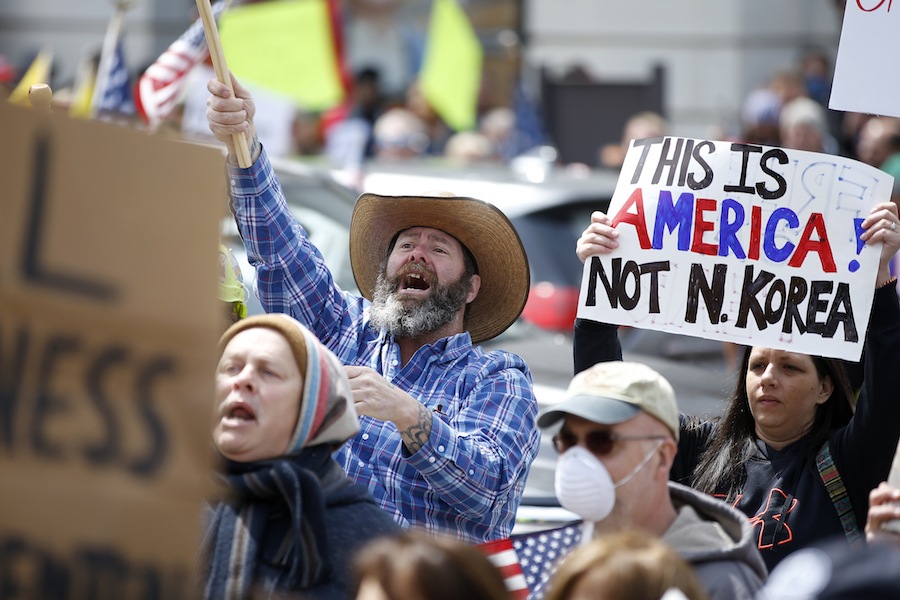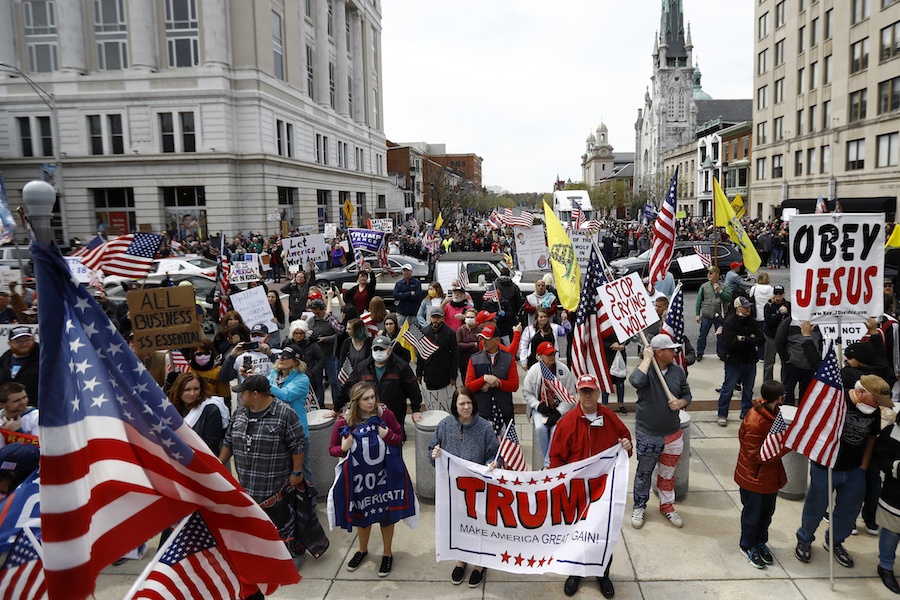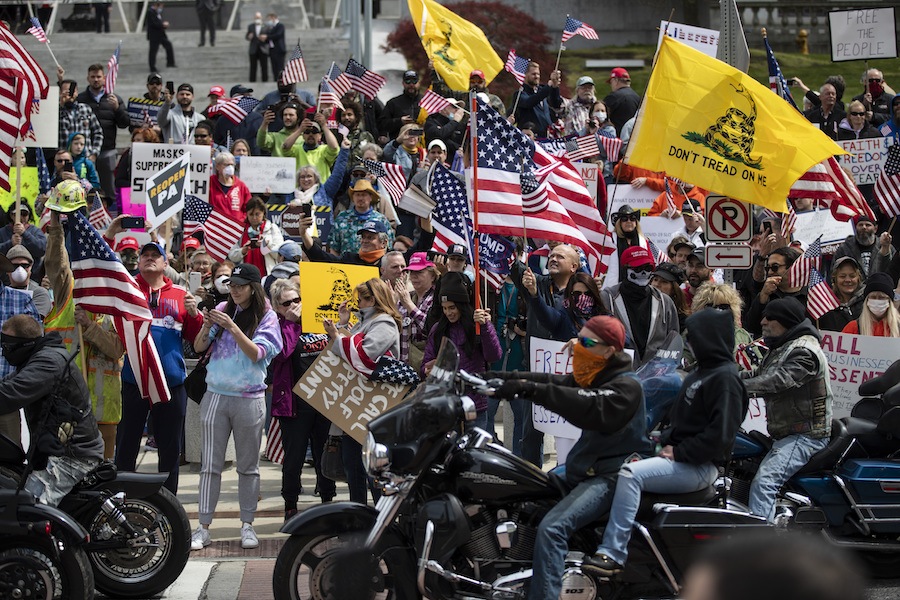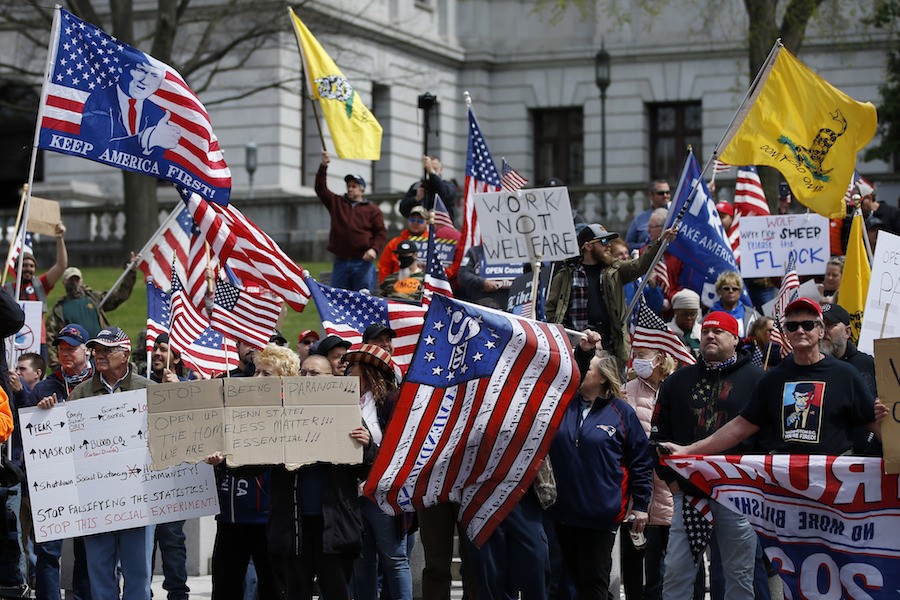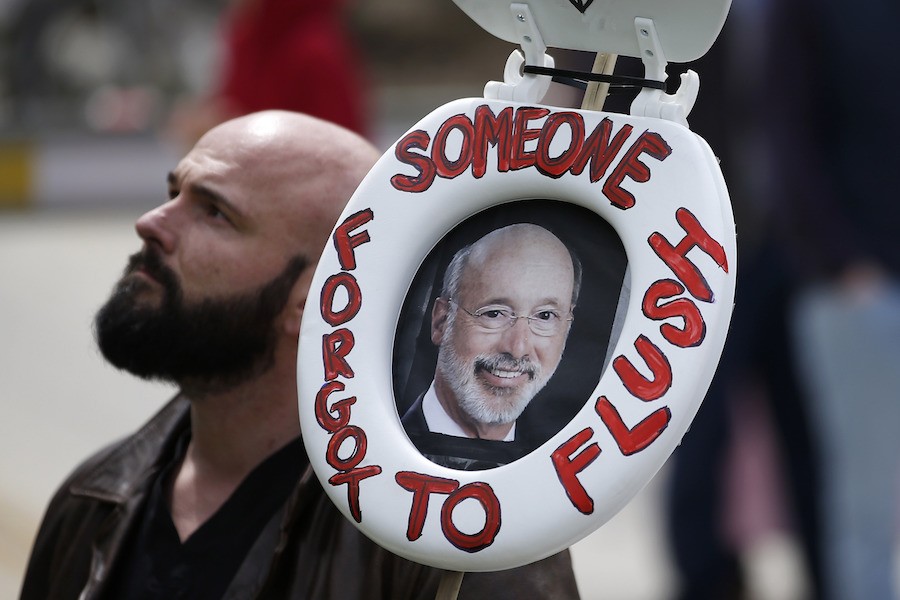 And if you're wondering who might be behind these anti-shutdown protests, which are taking place elsewhere in the country as well, check out this Washington Post article. (Short version: Gun nuts.)
Pennsylvania Might Lift Some Coronavirus Restrictions On May 8th
While the protesters were doing their thing, Governor Tom Wolf announced that he might begin lifting some of the coronavirus restrictions starting on May 8th. But gradually. And starting with areas of Pennsylvania that have been less affected by the coronavirus. Translation: Don't expect to be hitting your favorite Philly bar on May 8th.
"We are taking small steps towards regaining a degree of normalcy," said Wolf. "This is not going to be resuming operations as they were in February […] We still don't have a vaccine […] We still don't have a way to cure COVID-19 […] Without continuing to take precautions, we will see a resurgence of this deadly virus. So we cannot relax."
Wolf actually made one big change already. On Monday, he allowed some PLCB wine and spirits shops to begin to take curbside pickup orders by telephone. Though it didn't go so well for some of us.
And if you're wondering if you'll be spending Memorial Day at the Jersey Shore, don't hold your breath. While Wolf has targeted May 8th as a possible date to gradually reopen Pennsylvania, New Jersey Governor Phil Murphy isn't offering any such estimates.
If You're Self-Employed, You Can Now File for Unemployment in Pennsylvania
We've been hearing a lot of complaints from self-employed people (or, rather, people who were self-employed until the coronavirus struck), because they have been unable to file for unemployment compensation in Pennsylvania. Meanwhile, self-employed people in some other states have been able to file for weeks.
Well, self-employed people can now file for unemployment in Pennsylvania via the state's portal. Good luck. And be sure to let us know how it goes.
---
---