The 30th Street SEPTA Station Is Getting a Major Overhaul
An expanded mezzanine area, a glass canopy and improved lighting (among other things) will help blend the stop with the forthcoming Schuylkill Yards.
---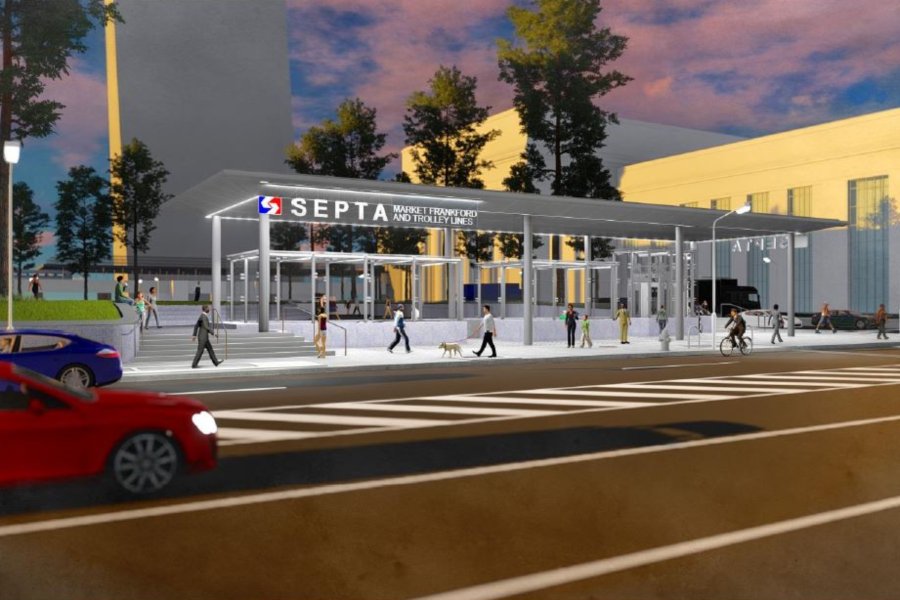 The 30th Street Station Market-Frankford Line subway stop is getting fancified.
SEPTA is due to receive a $15 million federal grant to modernize the station. The money, which will come from the U.S. Department of Transportation's BUILD grant program, will fund approximately 39 percent of the total $38 million project. It will accompany more than $23 million in additional state, local and private funds, including $2 million from Brandywine Reality Trust.
Design planning has yet to wrap up, but officials say the 30th Street Station SEPTA project will "increase station capacity, improve passenger flow, and support the regionally significant economic development activities planned for the surrounding area." Expect to see new stairs, escalators and elevators, as well as an expanded mezzanine area, a new glass head house and canopy at the north-west corner of 30th and Market streets, improved lighting, signage and more bike parking.
The project will also include a ramp to the forthcoming Drexel Square, part of the planned "second downtown" in University City, an area dubbed the Schuylkill Yards. That major development project is expected to stretch over 20 years and will sit on 10 acres of Drexel's land between 30th Street Station and its campus, plus several acres also owned by Brandywine Reality Trust.
The latest SEPTA grant comes after Amtrak announced a $6.5 billion development plan for 30th Street Station, which is set to include a new underground concourse that would reconnect the Market-Frankfort Line stop to the Amtrak station.
SEPTA chairman Pasquale T. Deon Sr. said the BUILD grant funding "will allow SEPTA to modernize 30th Street Market-Frankford Station while creating a transit gateway to Schuylkill Yards and other development planned for the broader 30th Street District area."
The Market-Frankford Line is SEPTA's most heavily traveled line, and the 30th Street Station SEPTA stop is also traversed by five trolley routes. Officials estimate that the station connects 25,000 people to University City a day.
U.S. Senators Pat Toomey and Bob Casey announced the grant this week.
"This grant will finance improvements that makes travel in the city easier for millions of commuters and visitors, and help to accommodate increased traffic from the Schuylkill Yards project," Toomey said in a statement.
---
---