Sneak Peek: Inside Philadelphia Magazine's Special December Issue
Twenty-four photographers. Twenty-four hours. Our city like you've never seen it before. Here's what's inside our latest issue, which drops this week.
---
The December issue of
Philadelphia
magazine is on its way to mailboxes right now, and it's one you won't want to miss: The entire issue is dedicated to chronicling—in a series of stunning photographs and probing essays—a single day in the life of Philadelphia and the region. Here's a peek at the project that
print subscribers
will get to read before anyone else:
---
One Day in the Life of Philly—24 photographers. 24 hours. Our city like you've never seen it before: The fascinating thing about a day—any day—is the way it can be simultaneously mundane and monumental. For many of us, September 21, 2018, was just another Friday. For others, though, September 21st was the day they got engaged or married; the day a child arrived or a loved one died; the day a former president looked them in the eye and shook their hand.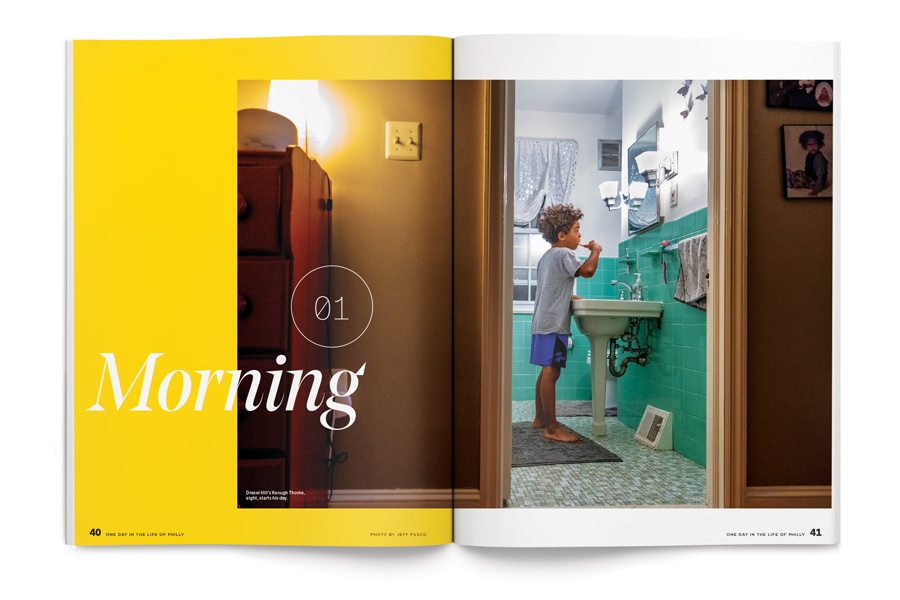 Our goal in creating this issue was to capture the vast array of things that happen in Philadelphia on any single day. To do it, we sent more than 40 photographers and writers out into our city and region to record what happened, all with the goal of showing what people do and, through that, something of who they are.
What we came to understand in the course of this project was simple: that while we live our lives largely in silos, we do so alongside thousands of other people doing precisely the same thing. No, we're not all the same, but we're connected in ways we probably don't even realize.
---
And that's just the tip of of the iceberg. Order your own copy today, or subscribe now and we'll start you off with the December issue.
---