Here's What to Do If You Spot Voting Shenanigans on Primary Day in Philadelphia
DA Krasner has deployed more than 65 assistant district attorneys to respond to any complaints of voter fraud or intimidation during Tuesday's election.
---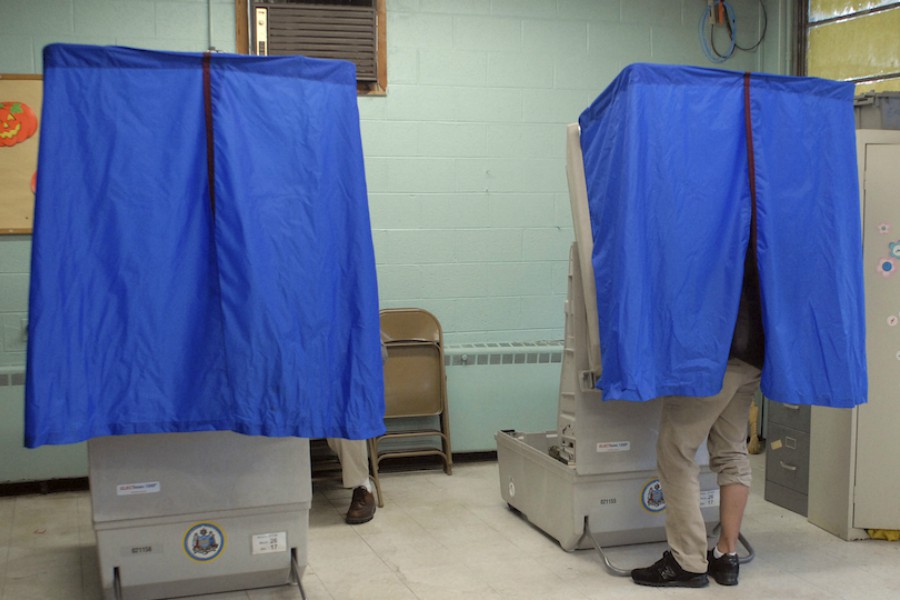 In response to the controversy surrounding last year's special election in the state House's 197th District in North Philadelphia, DA Larry Krasner has mobilized a task force of assistant district attorneys assigned to swiftly respond to any complaints of voter fraud or intimidation in the city during Tuesday's primary day election.
"Get out there and cast your vote, it's important," Krasner said at a news conference on Monday. "If you experience any issues at the polling place – we usually get calls that range from electioneering inside the polling place to concerns with the voting process itself – please call our Elections Fraud Task Force so we can look into the issue."
Today, we're announcing the deployment of the Election Fraud Task Force for tomorrow's primary. The EFTF will be ready to respond to any Election Day issues voters may have. #PHLVotes pic.twitter.com/YEnPTjLAQh

— Philadelphia DAO (@philadao) May 14, 2018
David Thornburgh, CEO of the nonpartisan governmental watchdog group Committee of Seventy, said it's important for Philly voters to know that campaigning in the polling area is strictly prohibited.
"Voters should report illegal electioneering, voter intimidation, and other potential election law violations to the DAO's hotline immediately," Thornburgh stated.
Below are some voter rights, taken from the Committee of Seventy's voting guide.
As a voter in Philadelphia, you have the right to:

Vote if you are a U.S. citizen, city resident, at least 18 years of age and properly registered with the County Board of Elections. Visit philadelphiavotes.com for more info.

Vote privately and free from coercion, intimidation or harassment. Campaigning of any kind and the distribution of buttons, flyers or other partisan literature is strictly prohibited inside the polling place.

Access to interpreters (live and/or telephonic) at all polling places if you are a Limited-English Proficient citizen.

Request help from anyone you choose if you are disabled or need language assistance in order to vote; however, the person assisting cannot be your employer or union representative.

Ask election officials about voting procedures. Rules and resources are in place to ensure every eligible voter can cast a ballot privately and independently. If you have a question, ask!

Cast a Provisional (paper) Ballot if, for any reason, you are unable to use the voting machines. Provisional Ballots are a fail-safe option to ensure no voter is disenfranchised due to a question regarding their eligibility. All ballots are counted following verification that the voter was properly registered.
During last year's special election — in what was called a "unique case" by the chief of Krasner's Elections Fraud Task Force — investigators found that workers at a polling place became aggressive with one voter and told another voter that a voting machine was broken when it wasn't.
Three of the four workers charged by Pennsylvania Attorney General Josh Shapiro have already been sentenced for their crimes. Charges remain pending against one man, a bilingual translator, who was also reportedly involved in compromising the 197th District's vote.
---
---