To Pay for Schools, Kenney Proposes Property, Real Estate Tax Hikes
The mayor laid out plans for a hefty increase in education funding during his annual budget address on Thursday. Here's what you need to know.
---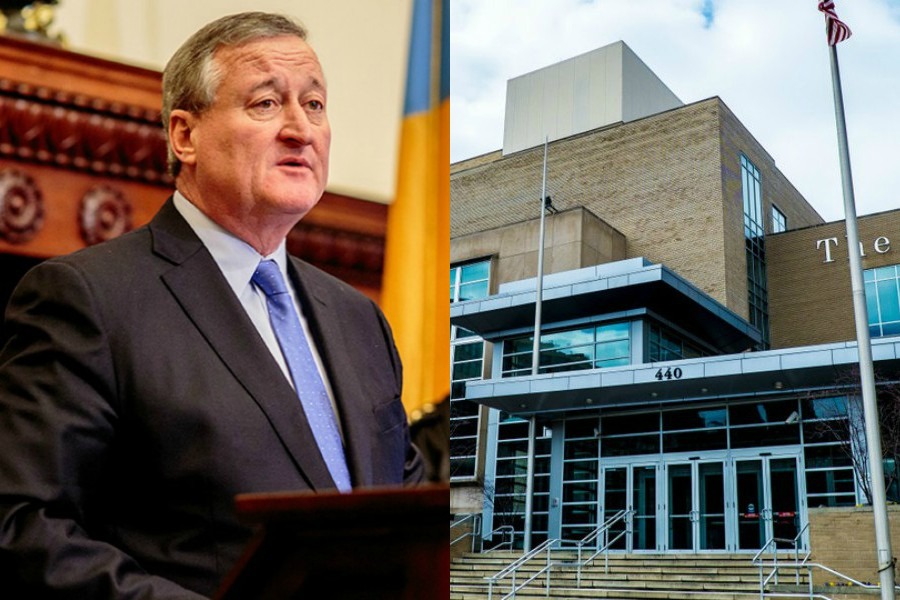 When Mayor Jim Kenney promised in November to cover the nearly $1 billion deficit that the School District of Philadelphia is expected to accrue over the next five years, rumors swirled that he would propose doing so through a property tax hike.
On Thursday, those reports were confirmed. During his annual budget address before City Council on Thursday, Kenney suggested a 6 percent property tax increase to help fund the financially struggling school system. He also proposed an 8.5 percent increase on real estate transfer taxes and a push to slow the planned wage tax reduction rate.
His proposal comes in the wake of the decision to dissolve the state-run School Reform Commission, which was implemented to oversee city schools in 2001 during a contentious time between the city and Harrisburg. Opponents of the SRC say the organization has long contributed to a lack of school funding and oversight accountability. Starting in July, a new nine-member Board of Education, appointed by Kenney, will see the return of the School District to local control. Kenney has said that implementing the school board will allow the city to hold one person liable for the school system – the mayor.
Kenney's budget address includes plans to bring in an additional $980 million in funding for the School District over the next five years, through the aforementioned tax adjustments as well as an additional $100 million from the city's general fund (spread out over five years). Roughly $475 million of that would come from property taxes, $340 million would come from wage taxes, $66 million would come from real estate taxes, and the rest would come from the city fund.
The average home in the city is valued at $113,000. A 6 percent property tax increase would increase the annual property tax bill for that figure by $95. Properties with a homestead exemption (which offers real estate tax savings to all Philly homeowners) would see a median tax hike of $70 a year under Kenney's plan.
We need to step up and provide the financial stability that our District needs. So I'm proposing a package that will mean an additional $980 million to the children of Philadelphia over five years. #PHLbudget pic.twitter.com/NecswcuRE4

— Jim Kenney (@PhillyMayor) March 1, 2018
The School District of Philadelphia is the largest school district in the state – and one of the most underfunded. Kenney and other officials have argued that Harrisburg has not provided enough financial support for the struggling system.
"The district's forecast is grim – a $900 million deficit projected by the year 2023," Kenney said on Thursday. "Addressing this tremendous need won't be easy, but the alternative is far worse. While we continue to press the Commonwealth to meet its Constitutional requirement to fund schools correctly, we can no longer wait for them to help us."
"The children of Philly, the real underdogs, are really hungry," he added. "They're hungry for the opportunities that only a high school diploma or equivalency can achieve, and they're hungry for the one thing that students and families in other parts of this state take for granted: Hope."
It remains to be seen if and how City Council will adjust Kenney's proposal before passing a budget by July, when the 2019 fiscal year begins. Many officials, like longtime education advocate and Councilwoman Helen Gym, have repeatedly called for more school funding.
Mayor Kenney's proposed budget is a crucial investment in our public schools. My full statement on what this budget means for #PHLed and the gaps we still have left: pic.twitter.com/zVLa5pDERL

— Helen Gym (@HelenGymAtLarge) March 1, 2018
Still, City Council has approved four property tax increases in the last decade under former Mayor Michael Nutter – so members might be hesitant to authorize another. Council president Darrell Clarke has previously said that he wants to revisit the city's 10-year property tax abatement, which was created to spur real estate development in 2010. Clarke and others have said that the tax abatement disproportionately benefits wealthier neighborhoods near Center City.
The Philadelphia Business Journal reported on Thursday that the Mayor's Office has lowered its revenue expectations for the sweetened beverage tax in fiscal year 2019. The tax is now expected to bring in $78 million, which is less than the originally predicted $92 million annual revenue. That money will help fund pre-K, community schools, park and recreation systems and the city's fund balance.
Kenney also proposed on Thursday:
A $20 million increase over five years in funding for programs that aim to tackle the overdose crisis
A $60 million increase over five years in funding for safer streets and bike lanes to prevent traffic fatalities
Almost $100 million over five years to the Philadelphia Police Department
Roughly $54 million over five years to the Philadelphia Fire Department
A $2 million annual increase in demolition funding for the Department of Licenses and Inspections
$4.5 million over five years for the District Attorney's Office
The changes would bring the city's total budget to $4.7 billion – up from last fiscal year's $4.4 billion.
---
---