Philly Artist Makes Awesome Anti-Patriots Playing Cards
Daniel Kuetemeyer has raised more than $2,400 in just two days.
---
We here at Philly Mag get bombarded daily by people seeking publicity for their GoFundMe, Kickstarter, and other crowdfunding campaigns, but this one quickly rose to the top of the stack on Monday morning.
Forty-seven-year-old Philadelphia artist Daniel Kuetemeyer, a graduate of the University of the Arts, has launched a Kickstarter campaign for #Rump's Disaster Relief Cards, a set of playing cards and stickers featuring Donald Trump and dozens of Trump "collaborators," as the campaign refers to them. And those collaborators include New England Patriots quarterback Tom Brady and head coach Bill Belichick, both of whom are on Team Trump.
"I made Brady the two of clubs, which is the worst card in the deck," says Kuetemeyer, who lives in Washington Square West. "I'm an Eagles fan, of course, and I have a dislike for the Patriots that's pretty extreme. They are a great team with great players, but their history of cheating seriously bothers me."
Each card bears the photo, name and title of a satellite in the Trump orbit — others include Ivanka Trump, Paul Ryan, Eric Trump, and Chris Christie — and the deck is accompanied by sheets of stickers, 48 in all, that you're encouraged to stick on the cards where you think most appropriate. Kuetemeyer also encourages people to use pens and Sharpies to mark up the cards.
Kuetemeyer says he made a deck last April as an art project and that he recently decided he had to make more for other people to enjoy.
"I had a lot of angst after the election, and doing this was helpful to me," he explains. "So I am hoping these will help other people get a feeling of control. Draw fangs on them, throw them at the wall, crumple up these totems."
Kuetemeyer launched the campaign on Saturday, the anniversary of the Trump inauguration and the day before the Patriots and Eagles games. It's already up to more than $2,400, with the fundraising goal set at $7,000. A pledge of $20 gets you your own personal deck.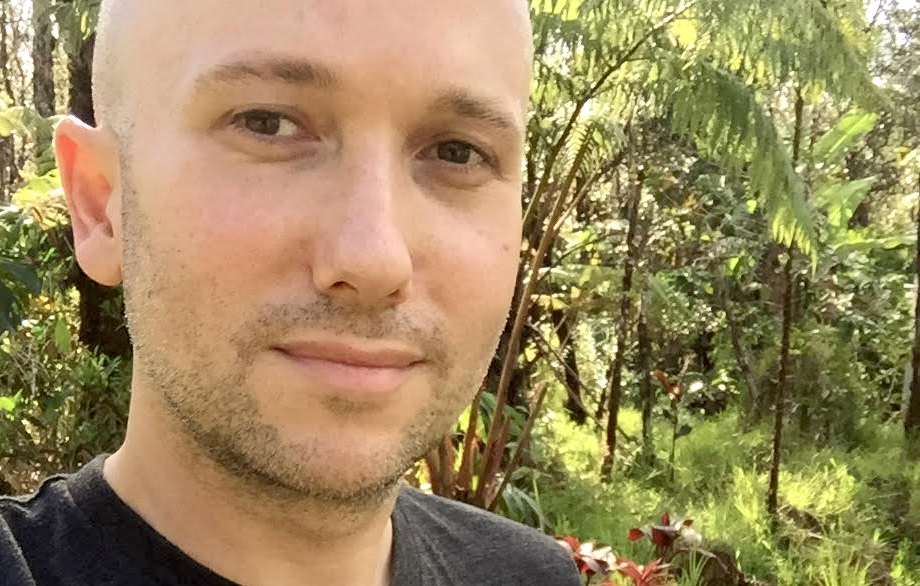 But the lifelong Philadelphian, seen above, is quick to point out that he's not in this for the money. Whatever Kuetemeyer raises in the Kickstarter, he says he will donate half to organizations that work to "maintain our democracy." They include Direct Relief, Unsilence, the Legal Defense Fund, and the Schuylkill Center for Environmental Education.
"It felt pretty odd to make money on something that has Trump associated with it," he insists.
---
---