Suit: Eagles Player Fletcher Cox Sent These X-Rated Texts to My Wife
A North Carolina man has sued Cox over a torrid affair the defensive tackle allegedly had with the man's 29-year-old spouse.
---
Though there's a whole lot of goodwill right now in favor of the Philadelphia Eagles, who are in the middle of a remarkable season, one North Carolina man isn't particularly happy with Fletcher Cox, the 300-plus-pound defensive tackle who's been with the team since 2012.
Joshua Jeffords, a 34-year-old resident of Huntersville, North Carolina, has filed a lawsuit against Cox, 26, alleging that Cox seduced Jeffords's wife and carried on an "adulterous affair" with the woman, 29-year-old Catherine Cuesta Jeffords.
According to the lawsuit, filed in superior court in Mecklenburg County, North Carolina, the two met for the first time in April 2017, when Cuesta Jeffords came to Philadelphia on business. She and Cox had sexual intercourse during her visit to Philadelphia, the suit claims.
After she returned home to North Carolina, she and Cox allegedly continued the affair over text messages. Here are some texts that the husband claims were exchanged between the two, according to a court filing: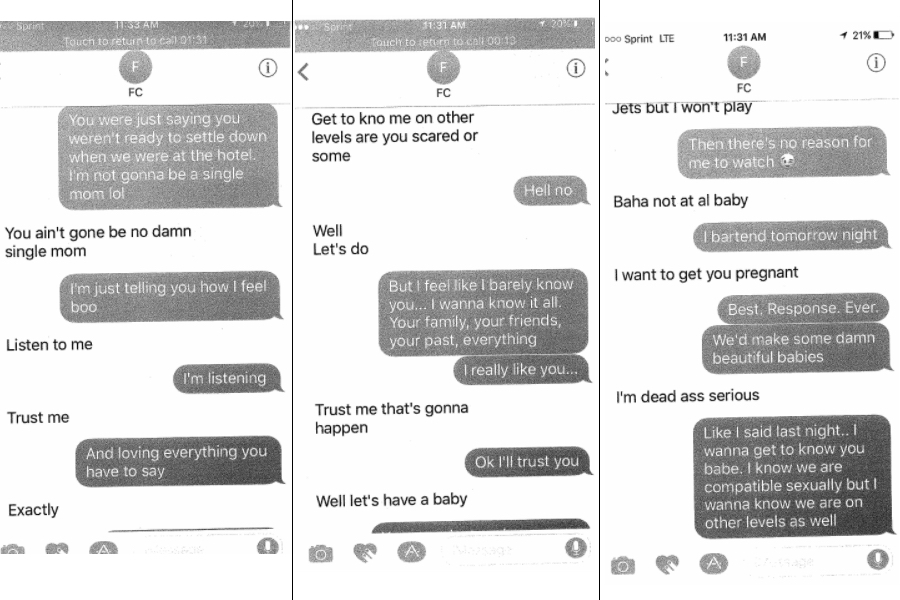 The man also claims to have a image he says Cox sent the woman of his penis, which he says he'll provide to the court at an "appropriate time."
Jeffords, seen in the above Flipgram with his wife, says that he confronted her about the alleged affair, also asking her to stop following Cox on Instagram. Instead, claims the suit, she blocked her husband on Instagram and continued following and carrying on the affair with Cox. Then in October, Jeffords claims, his wife packed her bags and moved to the Philadelphia area. Cox lives in Mullica Hill, New Jersey.
Adultery is not grounds for divorce in North Carolina, but under state law, a spouse can sue their spouse's lover in the event of an affair, hence Jeffords's lawsuit. He is seeking unspecified damages.
So far, Cox hasn't commented on the suit, and Cuesta Jeffords did not immediately return a call seeking comment.
---
---