Here's How to Sign Up for a Pa. Medical Marijuana Card
The state just launched its patient registry.
---
Good news for those eager to tap into Pennsylvania's new medical marijuana program: The state launched its patient registry on Wednesday.
You can now sign up for a state-certified medical marijuana card. But how, you ask? Just follow these steps:
Visit the Department of Health's Patients and Caregivers Registry and create a patient profile. (It will ask your DOB, address, etc.)
Obtain a physician's certification that you suffer from one of these 17 medical conditions.
Return to the registry and pay for a medical marijuana ID card. (It costs $50.)
Get your card from an approved Pennsylvania dispensary (when one opens in about six months).
More than 100 physicians have been approved as practitioners for the state's medical marijuana program, per the DOH. The agency estimates that patients should be able to receive medical marijuana in early 2018.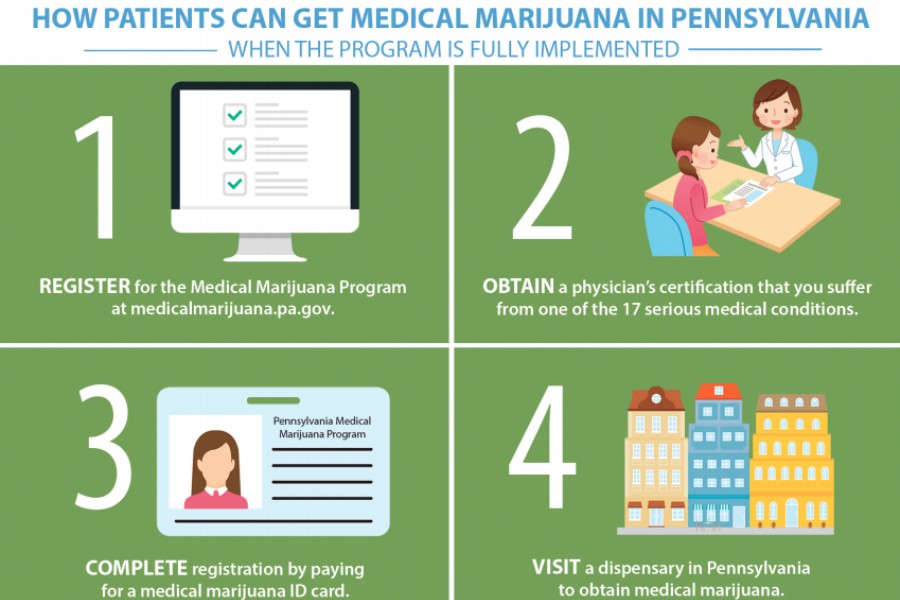 Those interested in applying to be a caregiver, or someone who administers medical marijuana to a patient, must also complete a criminal background check. You can start that process by creating a profile on the registry.
The state is currently in the process of implementing its medical marijuana program, which Gov. Tom Wolf signed into law in April 2016.
For more information on the program and for map of grower and dispensary permittees, including several dispensaries in the Philadelphia region, visit the DOH's website.
---
---