Rizzo's Former Secretary Uses Italian Market Facebook Account to Trash Helen Gym
Jody Della Barba took offense to the councilwoman's calls to remove the controversial mayor's statue.
---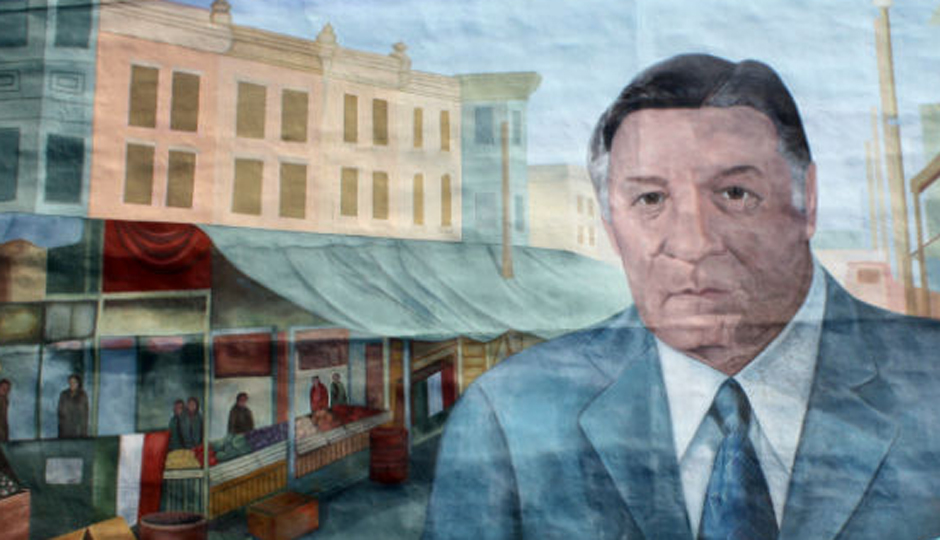 A since-deleted post to the 9th Street Italian Market's official Facebook page on Sunday characterized Philadelphia Councilwoman Helen Gym as a bigot for her opinion in the great Frank Rizzo statue debate while simultaneously calling for both her and Mural Arts director Jane Golden's jobs.
The post not only attacked Gym for her quote-unquote "racist" agenda, but it also put forward the wildly irresponsible claim that any opposition to the former mayor's statue in front of the Municipal Services Building or his mural in the Italian Market is part of some larger conspiracy against Italian-Americans. Give me a break.
The author of the rant was none other than Jody Della Barba, Rizzo's outspoken former secretary and nemesis to all two-wheeled Philadelphians. A half-assed apology post that revealed this fact was also removed from the Italian Market's Facebook page. Man, these guys just can't seem to get it right can they?
A third attempt to address the hot-button issue remains active, although users are now accusing the Italian Market of deleting replies to their new post – which invites Gym to tour the oldest and largest working outdoor market and also advocates for the relocation of the Rocky statue to 9th Street.
Here was Gym's response:
Here's my reply. We need to be able to have this important conversation with empathy & respect. Like 9th St itself, ours is a diverse city. pic.twitter.com/o02AG3FrGJ

— Helen Gym (@HelenGymAtLarge) August 20, 2017

Follow @jtrinacria on Twitter.
---
---