Wolf to Sign Bill Limiting Public Access to Police Footage
The legislation, which passed the state Senate Tuesday, would allow police departments to refuse to release recordings.
---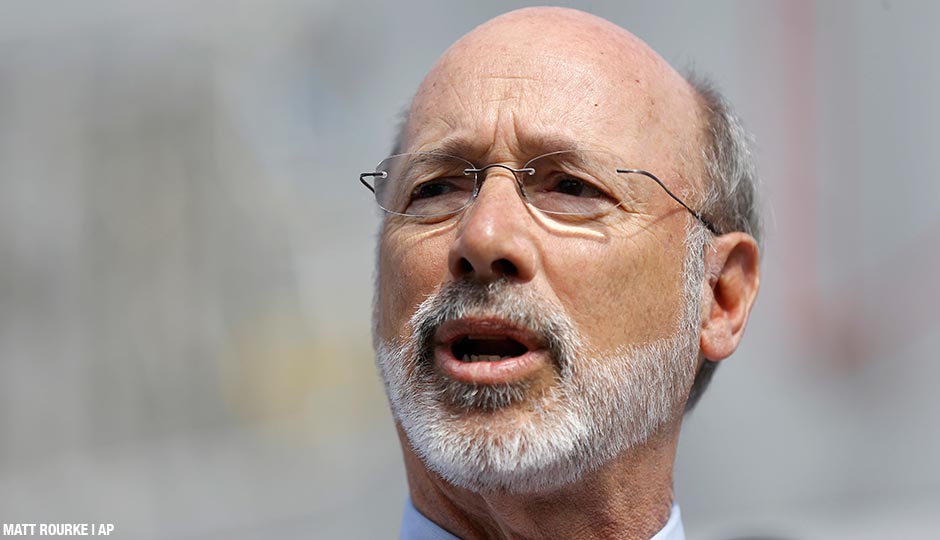 Gov. Tom Wolf says he will sign a controversial Senate bill that would limit public access to police footage.
Under the bill, police footage (audio and video recordings from both body cameras and dashboard cameras) would become exempt from the state's public-records law. That means police departments wouldn't be required to release footage to those whose request it.
The state Senate passed the legislation without debate in a 49-1 vote Tuesday. Wolf says he will OK the bill despite reservations that it could limit transparency. The governor called Senate Bill 560 an "important first step" because it changes state law to enable police departments to use body cameras, specifically in private residences.
J.J. Abbott, a spokesperson for Wolf, said the governor is "signing this bill because it allows police departments to more widely use body cameras to increase accountability for the first time without concerns over violating state law, which have hindered deployment to date. He wanted greater transparency in the bill, but it was not included."
The American Civil Liberties Union of Pennsylvania opposes the legislation, which it said "undermines the goal of using body cameras as a means of accountability for police officers."
"This bill effectively hides what is captured by police cameras from the public," the organization's executive director, Reggie Shuford, said in a statement. "And that makes [police cameras] merely another tool of surveillance."
The state Supreme Court ruled earlier this month to make police dashboard videos public records. The bill would nullify that decision.
This story was updated to include comment from Wolf's spokesperson.
Follow @ClaireSasko on Twitter.
---
---