The Know-It-All-Guide: PHL Airport
Flying out of PHL this summer? Don't sweat it. From parking secrets to burning an hour (or three) in the terminals, here's how to maximize your time on the ground. (Spoiler alert: It's not the same as it used to be.)
---
Park Like a Pro
If you aren't ready to pay hundreds in parking fees, the Economy Lot is the best bet ($11 flat daily rate). Head to Lot H, which is one of the last stops on the shuttle before the airport — and the first when you get back. If money is no object, nothing beats the convenience of the terminal-connected garages. They can run up to $24 a day. Ignore the "spaces available" lights, since there are usually free spots — especially on upper levels. If you have kids in car seats, try Winner Airport Parking. Arrive at Winner 20 minutes ahead of schedule and a driver will take you, in your own car, to the terminal, park your ride for $10.99 a day, and even (for an extra $13.99) pick you up in your own car upon your return. Of course, you can skip all of this entirely by taking SEPTA's Airport Line. And after years in which you couldn't get an Uber or Lyft home from PHL, a deal has finally been struck, so that's now an option, too. Meet at passenger pickup, not where the taxis (which, BTW, are often quicker to snag) line up.
Find the Good Food
From gourmet snacks to cocktails delivered to your gate, airport execs have been rethinking what travelers want. A sleek food hub was added to Terminal F a few years ago; meanwhile, OTG Management (run by Rick Blatstein—yes, Bart's brother) is wrapping up a $30 million overhaul of Terminal B. Here's where to fuel up on some first-class fare.
Terminal A East
We can only hope that the brand-new La Colombe roastery permeates the entire terminal. (Also find their coffee at the two LeBus locations.) If you need something a bit, er, stronger, try Jack Duggan's for a Yards or Guinness. It's so popular that a nearby gate area was converted into a cool secondary bar and lounge a few years ago.
TERMINAL A West
North Jersey-based bistro Piattino will soon be slinging its thin-crust pies. Psst: Terminals A East and A West are technically in Delaware County, so there's no tax on soda purchased here.
TERMINAL B
Stocked with local chefs, the new food hall offerings will read like our Best of Philly issue: Germantown Biergarten (from the Tria guys), Mezzogiorno (pizza from the Nomad Pizza chef) and Boule Café (from Whip Tavern chef Anne Coll) opened in May; several others, like Erin O'Shea, Nick Elmi, "Zama" Tanaka, Joe Cicala and Kevin Sbraga, are opening spots, too. Another awesome upgrade? You can order something to eat or drink and have it delivered right to your gate—all through on-site iPads.
B/C CONNECTOR
It's easy to tune out the airport noise thanks to the roomy seating at Legal Sea Foods. The lobster rolls aren't bad, either.
TERMINAL C
Early-morning takeoffs are better with goodies from LeBus Café, where you won't find a fresher Danish/muffin/croissant. (Its smaller original stand is down in F.) If you're running late, NYC institution Balducci's has an express market with prepackaged salads and sammies—also perfect for carrying on. Local restaurateur Aldo Lamberti has a namesake spot with from-scratch pizza pies.
TERMINAL D
Until Mo' Burger and gastropub Bar Symon, from celeb chef Michael Symon, open later this year, your best bets here are fried things and a Hop Devil on draft from Chickie's & Pete's.
TERMINAL F
A bright and airy food court that's worth the walk (or shuttle) for Chipotle, Smashburger, Red Mango, Tony Luke's and more.
Deal With Delays
11 ways to make the most out of pre-flight time
1. Plug In. You're never far from hundreds of charging stations—just spot the red "Power Up" sign on cubes or tables, and look for an outlet under your chair or armrest. Don't want to wait? Pick up a FuelRod ($20) at SwapBoxes throughout the airport. The reusable sticks charge up your device sans outlet.
2. Busy the Kids. Littles can board the (mini) jumbo jet in the Please Touch Museum's "Ready for Takeoff" play area in A East. (After, visit the nearby life-size Lego Liberty Bell.) Or bribe them with Pinkberry (B/C Connector) and the candy bins at Lick (D/E Connector).
3. Retreat. Amex cardholders can drop into the new Centurion Lounge this September (in A West) and revel in amenities like hot buffets and private showers. (It's free for Platinum card owners or Centurion Members, $50 for all other Amex cardholders.)
4. Go See Some Art. Step 1: Check phl.org/arts for current and permanent exhibitions. Step 2: Take a self-guided tour. Step 3: Be (shockingly) inspired.
5. Feed Your Brain.
Listen to a free podcast or some tunes or download a book with your Free Library of Philadelphia account in Terminal D's sunny Virtual Reality reading nook. There's also much to love about the adorable "take one, leave one" book exchange in A East, especially its urban plant wall.
6. Feed Your Baby. (Or Take a Nap.) Nursing moms get 30 minutes free in a private Minute Suite (they come with daybeds, desks and more) in the A/B Connector. Otherwise it's $42 for first hour.
7. Get Your Steps In. Try the terminal circuit—a walk from A West through F is about 1.25 miles.
8. Catch Some Innings. Chickie's & Pete's are legion at the airport, but the one with the most flat- screens is in Terminal C. And depending on how those Phils do …
9. Say Your Prayers. A new (free) Meditation Room debuts in the D/E Corridor this July.
10. Play on the Web. Few airports top ours when it comes to fast-and-free wi-fi. Another Philly perk? Xfinity-on-the-Fly lounges, where Comcast customers can load up their iPads with entire shows and movies before takeoff.
11. Drink Up. There's a reason why Vino Volo, which means "wine flight" in Italian, is an airport staple. (Pair with their olive plates.) Find a similar vibe at Cibo Bistro & Wine Bar.
Cleared for Takeoff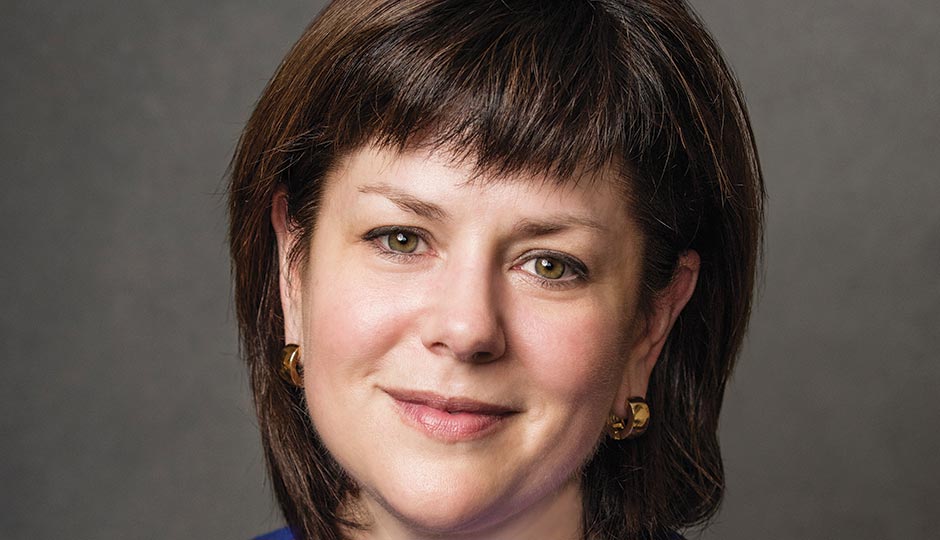 Three big changes to expect now that CEO Chellie Cameron—who's been on the job for 17 months—is in charge.
1. Ditching the Bad Rap
"It's probably the hardest thing that we do—try to get people to know that we're getting better every day," says Cameron. A recently approved $1.69 billion budget for new projects should help, as will the movement toward bigger aircraft, which mean fewer departures and (hopefully) fewer delays. Plus, says Cameron, the airport is evaluating process and procedure to best organize its 20,000 employees.
2. Making Quality Improvements
At the top of Cameron's punch list is completing the $30 million Terminal B overhaul (see "Find the Good Food"), with a $202 million runway extension that isn't just efficient for jumbo planes (it's adding 1,500 feet) but is helpful for moving cargo, too. "We want to be the airport of choice in the region—and not just for passengers," says Cameron. She's also adding more quality hang spaces, like the Amex Centurion Lounge and a quiet room in the D/E corridor.
3. Prepping for the Future
The airport has its eye on premium parking (and guaranteed spaces) for frequent flyers, but the industry's biggest game changer is—shocker—technology. Think: faster and easier security and automatic check-ins upon arrival. "We know we're going to need a very robust technology infrastructure," says Cameron. "It's the non-sexy stuff—upgrades in between walls and in closets—but it's the ability to handle whatever comes next."
Published as "The Know-It-All Guide: Leaving on a Jet Plane" in the June 2017 issue of Philadelphia magazine.
---