Pa. Auditor General: State Should Legalize Marijuana
Two local elected officials, state Sen. Daylin Leach and state Rep. Jordan Harris, are also pushing pot legalization bills.
---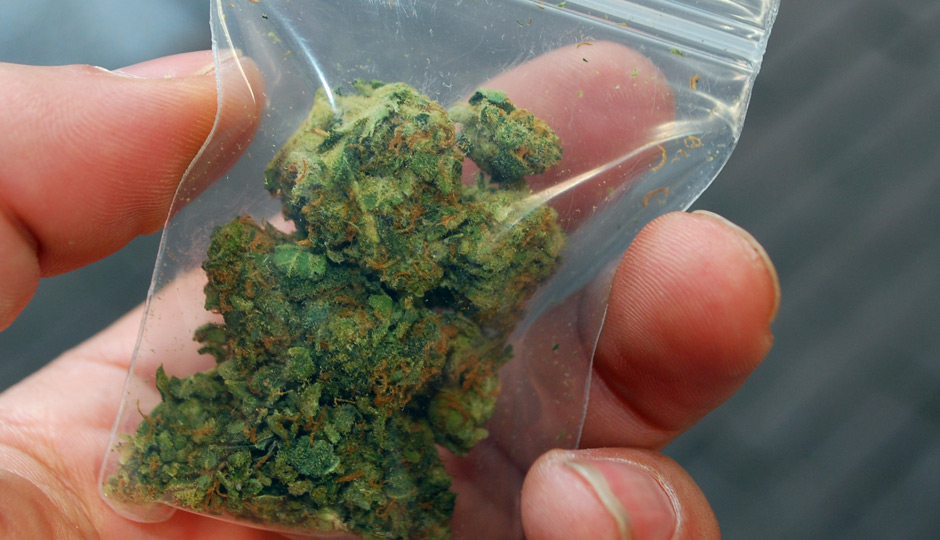 Pennsylvania Auditor General Eugene DePasquale says there is a simple change the state could make that would bring in millions of tax dollars: legalizing marijuana.
"The regulation and taxation of the marijuana train has rumbled out of the station, and it is time to add a stop in the Commonwealth of Pennsylvania," DePasquale said at a news conference at the state capitol, according to a release. "I make this recommendation because it is a more sane policy to deal with a critical issue facing the state. Other states are already taking advantage of the opportunity for massive job creation and savings from reduced arrests and criminal prosecutions. In addition, it would generate hundreds of millions of dollars each year that could help tackle Pennsylvania's budget problems."
DePasquale points out that Philadelphia's marijuana decriminalization law lessened pot arrests from 2,843 in 2014 to 969 in 2016. That saved $4.1 million, per a data analysis from the RAND Corporation.
"The revenue that could be generated would help address Pennsylvania's revenue and spending issue. But there is more to this than simply tax dollars and jobs," DePasquale said. "There is also social impact, specifically related to arrests, and the personal, emotional, and financial devastation that may result from such arrests."
In the near future, PA could be stuck in a position of being the only state in our region to NOT regulate & tax marijuana.

— Aud. Gen. DePasquale (@PAAuditorGen) March 6, 2017
Colorado legalized marijuana with a ballot question in 2012, which has led to a robust marijuana market in the state. Last year, it brought in $129 million in tax revenue on $1 billion in marijuana sales.
"Obviously, regulation and taxation of marijuana is not something that should be entered into lightly," DePasquale said. "Should Pennsylvania join the growing number of states benefiting financially and socially from the taxation and regulation of marijuana; there are many things to consider, including details about age limits, regulatory oversight, licensing, grow policies, sale and use locations, and possession limitations."
Gov. Tom Wolf has said he wants to decriminalize weed in the state.
Two lawmakers have worked on marijuana legalization bills. In the Senate, Daylin Leach has introduced Senate Bill 213, which would have the Pennsylvania Liquor Control Board legalize marijuana.
Meanwhile, state Rep. Jordan Harris also wants to legalize marijuana under the PLCB. Per Philly NORML tech director Derek Rosenzweig, Harris's bill is just waiting for a printer's number.
DePasquale says the state needs to legalize marijuana soon, before efforts in neighboring states — Maryland, New Jersey and Delaware — cause the state's marijuana consumers to shop elsewhere for their pot.
---