Christie: Obama Lax on Weed Because He Used to Smoke Pot
Speaking in Iowa today, Chris Christie said President Obama has let states legalize marijuana because the president smoked pot in his younger days.
---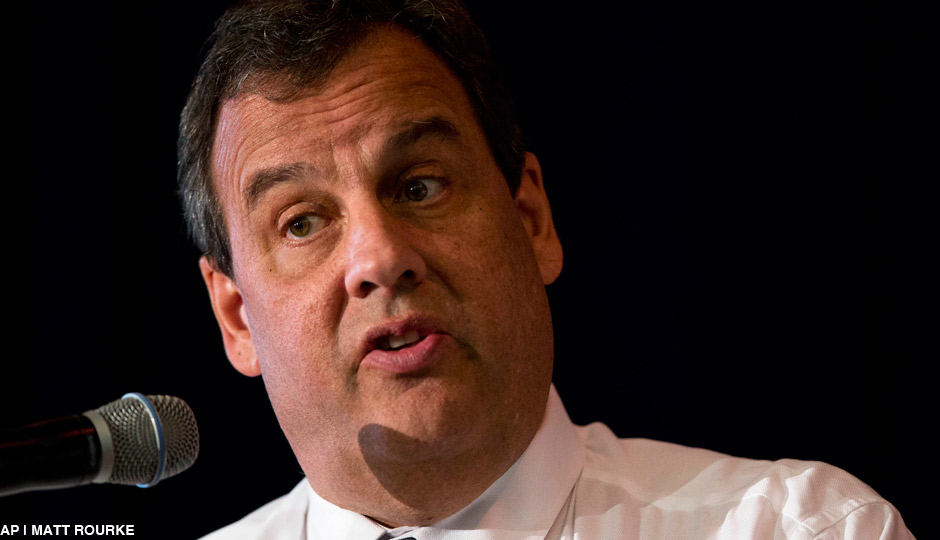 As we all know, Chris Christie isn't spending much time in New Jersey, which is racking up quite the tab for his state security detail. But what do you expect: He's running for president, and to win early-nominating states you have to spend a lot of time in Iowa and New Hampshire to talk about corn and freedom and whatever. This is how we choose our president.
So. Chris Christie was in Council Bluffs, Iowa, this morning — it's just two weeks until Iowa's first-in-the-nation nominating caucuses — and spoke before a standing-room-only crowd of about 100 people.
He told Iowans he would eliminate healthy school lunches if he became president. He also talked about his staunch anti-marijuana stance, and how when he's president he will be cracking down on states that have legalized weed.
Christie, describing opposition to legalizing marijuana, says Obama isn't enforcing fed law in states "since he got high when he was a kid."

— Maddie Hanna (@maddiehanna) January 18, 2016
Per Maddie Hanna of the Inquirer, Christie says President Barack Obama feels guilty about enforcing the weed laws since the president smoked pot as a kid. As such, he's adopted a hands-off approach to states that have legalized recreational marijuana. The Christie campaign did not return a request for comment. (Obama has also admitted to doing cocaine as a youth; right-wing media has also pushed a similar line as Christie's after he pardoned people convicted of drug crimes.)
While his administration recently told the Supreme Court to stay out of a lawsuit filed by neighboring states against Colorado, federal raids continue on some growers.
"Get high while you can, because I'm coming!" says warrior on weed, @ChrisChristie. (In other words: Smoke 'em if ya got 'em!)

— Matt Katz (@mattkatz00) January 18, 2016
Christie has, of course, has called the War on Drugs a failure. Presumably, he wants to treat those caught with marijuana instead of arresting them. If Chris Christie manages to get the Republican presidential nomination, expect marijuana laws to actually become a presidential campaign issue for the first time in a long while.
Incidentally, Chris Christie has said he never tried marijuana.
Follow @dhm on Twitter.
---