PHOTOS: Time Is On Our Side Reading at William Way Center
Plus pictures of the AIDS Memorial Quilt on display at the Center.
---
It was an interesting juxtaposition at last evening's reading of R. Eric Thomas' newest play Time Is On Our Side at the William Way Center; A portion of the script's plot involves the AIDS Memorial Quilt, and the auditorium where the reading took place was quite literally lined from floor to ceiling with actual patches from the quilt currently on display for World AIDS Day. Time Is On Our Side features many familiar elements of the Philly Gayborhood, including references to Tavern on Camac, Brian Sims, Chris Bartlett, and plenty of other gems. The full play is scheduled to be staged in 2016 at Simpatico Theatre Project. Last evening's festivities was presented by PlayPenn, Philly's professional new play development program, and featured Brandi Burgess, Kristen Norine, James Ijames, and David Bardeen playing lead roles in the Jarrod Markman directed reading. Check out our previous interview with the playwright, R. Eric Thomas, to learn more about the play and the workshop process.
---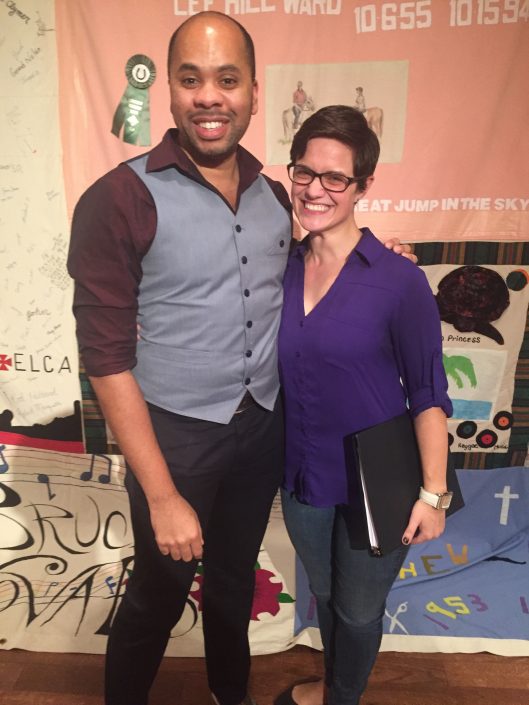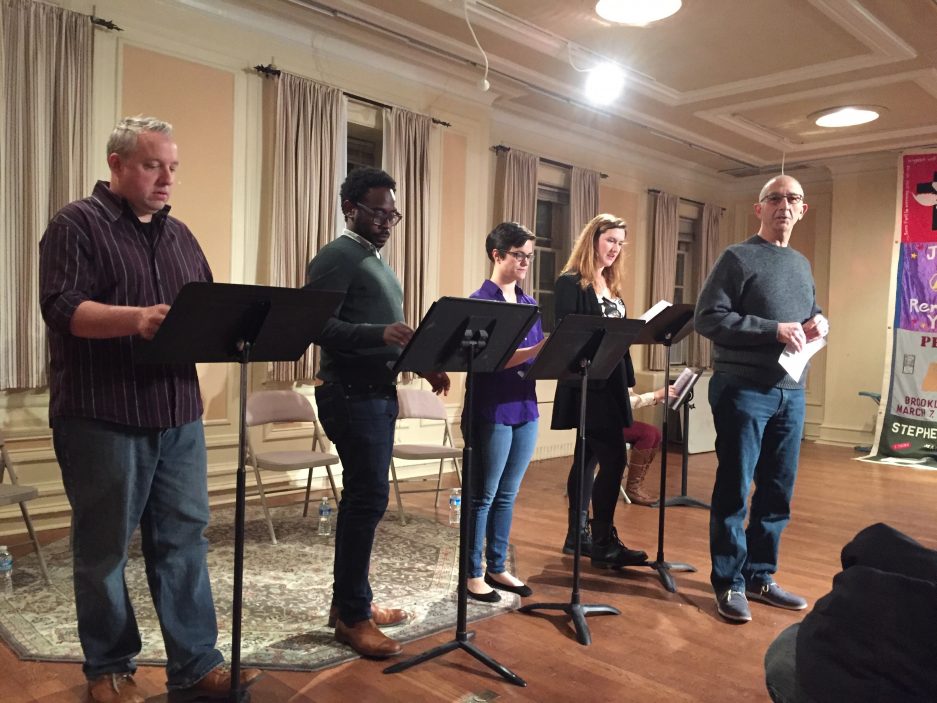 ---
---