The Illicit Draw of Graffiti Pier
Pier 18 is isolated from the city — yet defiantly part of it. Can Philadelphia's unsanctioned street art museum survive its own underground popularity?
---
THE MEN ARE MOSTLY dressed in black. Some wear hoods; all of them have their faces covered. Standing in the trees at a distance from them, across a stretch of brown river, I watch as they track each other, guns drawn, shouting to each other in Spanish. "Cabron!" one says as he comes around a corner and fires. Suddenly, it's chaos, the machine-gun-like rat-a-tat of the weapons echoing off of every broken wall, the men screaming as they charge each other. I feel afraid though I'm at a safe distance. How far can a paintball travel, anyway?
It's another sunny day at Pier 18 in Port Richmond. Paintball is just one of the many uses of the abandoned ruins of what was once the locus of Philadelphia's coal trade. More commonly known as Graffiti Pier, the vast industrial Stonehenge has become, in the last 30 years or so, an unsanctioned museum for street artists, graffiti geniuses and even meager taggers. The height of the structures and their individual room-like spaces provide nothing but walls — walls and a beautiful riverfront view. What could be better than painting on vast canvases at the edge of the Delaware? It's an oddly beautiful spot — isolated and apart from the city, but defiantly of the city at the same time.
IN ALL KINDS OF weather you'll see couples strolling hand-in-hand, looking at the brightly painted walls. You'll see groups of friends armed with cameras and smartphones, taking photos of the artwork. You'll see artists stretching long paint rollers up to one of the few blank spots left. You'll see people fishing, listening to music, having a couple beers between work and home. In the summer, you'll even see teenaged boys in bathing suits swimming between the piers, and jumping, like urban Tarzans, into the water from tall trees.
Or rather, let's drop the rhetorical pretension: This is what I see, and I absolutely love it. The pier is one of my beloved Philadelphia spots, so much so that when Emma Fried-Cassorla asked me to write a love note to my favorite local place for her blog Philly Love Notes, I chose Graffiti Pier. The diversity of visitors, activities and lively engagement with the spot is fantastic on its face, but the fact that it all happened without guidelines, without permission, without a master plan, is even more compelling. It's a subversive, underground triumph, where lack of structure didn't translate into Lord of the Flies-style anarchy. It translated instead into an open-air museum and mixed-use waterfront idyll.
Technically, of course, all the people who use this space are trespassing. Conrail has owned this pier since 1976 and it is private property. But such is often the fate of abandoned urban sites like this one: They are reclaimed and adapted by the people who live around them, and by city residents who find a new purpose in old walls.
---
SO MUCH OF THE story behind Pennsylvania's coal industry sounds apocryphal: The woodsman's name was Necho Allen, for one thing, which is like a cookie or an indie rock band. In 1790 Allen built a campfire in Pottsville, Pennsylvania, then fell asleep to the crackle and spark. The next morning he awoke to discover that the ground all around him was warm. It was glowing, too. His fire, he soon realized, had been built not on top of a pile of rocks, as he'd thought, but on a substance that at the time had no name: anthracite.
In short, it was as if he was sleeping atop a terrestrial barbecue grill. From Allen's discovery came a hearty industry that sustained generations of workers in Eastern Pennsylvania. By 1825, with the completion of the Schuylkill Canal, thousands of tons of anthracite had been shipped out, traveling by barge from Pottsvile (and other parts of Eastern Pa.) to Philadelphia. As the need for coal evolved, so too did the means of transport. Soon, railroads like the Reading became the dominant form of coal shipping, and Port Richmond became the official coal depot for the Reading Railroad Company. From here, the coal was exported internationally.
In 1876, James D. McCabe wrote:
This vast depot is one of the "sights" of Philadelphia, and is the most extensive in the world. It comprises 21 shipping docks, with an aggregate length of 15,000 feet, and accommodations for 250 vessels and boats. The shipping piers are 23 in number, and their aggregate length is 4-1/4 miles. They are provided with 10-1/2 miles of single track, and in addition to this are connected with each other and with the main line of the road by 22 miles of track. The cars, loaded with coal at the mines, are brought direct to this depot, and are run out on the shipping piers. By means of trap-doors in the floors of the cars the coal is emptied into schutes [sic] 169 feet in length, which convey it directly into the holds of the vessels to be loaded. About 2,000 men are employed here, and the daily shipments of coal amount to 30,000 tons. The piers have a storage capacity of 175,000 tons. The company at present employ six fine iron steamers for the transportation of coal from Port Richmond to other points, and intend to increase this number to fifty. Several hundred other vessels are employed in this trade.
In the 1921 Year Book of the Cook and Coal Industry, the Port Richmond Yards were one of two Philadelphia coal piers identified. The Year Book noted that when working at full capacity, "500 fifty-ton cars could be handled."
According to The Workshop of the World, edited by John Bowie, "the Port Richmond yards and docks constituted the largest privately-owned tidewater terminal in the world, covering over 230 acres."
It was a good time to be a port town with a strong rail presence. But all of this changed in the mid-20th-century, when oil and natural gas supplanted coal. The coal piers lost business steadily. In 1976, after decades of waning fortunes, the Reading Railroad's land was sold off to Conrail, which removed most of the train tracks. Then it was left to the rest of us to sort it out.
---
GREG CLARK WAS DEPRESSED. For most of his adult life, the California native had worked in the fashion industry. Now in his 40s, he had the satisfaction of knowing he was skilled at his work, made good money, and was appreciated by his clients. Yet he felt uninspired and burned out. So he quit his job to try to figure things out.
"I didn't know what I was going to do next," he says. First stop: Art Basel in Miami, where he was working on a friend's streetwear line. While they worked, Clark told his friend about the old Greg, the one who did painting and graffiti in the late '80s and early '90s. Suddenly he missed that younger self, that heedlessly creative person he'd been. "I went to the local art supply store and bought six cans of paint and painted my nickname, Cash, on a wall during the weekend. That was last December and I haven't stopped painting and drawing since. The depression is gone. There's a new energy in me. Art pretty much rescued me."
One of Clark's favorite spots is Graffiti Pier, where he paints huge colorful cartoon characters from 1980s TV, like Fred and Wilma Flintstone. "I'll be there sometimes for eight hours. I'm not the best — I just started again — but the feeling is just so euphoric to me, like all my problems go away. And I talk to a lot of great people."
Clark has met pier visitors from as far away as Massachusetts and Hawaii. He and his fellow artists use the spot for networking as well, and to build community. He tries to be a mentor, too. "I've been teaching a couple younger people how to graffiti, telling them about the whole trade, about how you clean up after yourself, you don't leave your cans lying around, you don't make a mess, you respect other art forms. But then you have hardcore people who don't really care about that." Such people — the ones who tag over elaborate work, say — inspired Clark and a friend to do a joint mural at the pier titled "Endless Bummer."
Crime is a bummer too. A few months ago, three people were robbed and sexually assaulted on a Sunday night at the pier. The perpetrator has not been caught, and the Citizens Crime Commission has just announced a $1,000 reward for information leading to his arrest and conviction.
The painter and functional glass artist Trevy Metal says he's always been careful at Graffiti Pier, even before the high-profile assault. He always brings his dog as protection, and he's often with a fellow artist, lotits, "who's a bigger guy." Like Clark, Trevy Metal and his friends lose themselves in their work at the pier. "We spend anywhere from five to 10 hours and just paint." And they network. But he says it is a busy place, the kind of spot where you need to have street smarts. "When kids [were still in school] it was very quiet. Then we got a lot of people coming up and taking photos — I feel like it had to do with Instagram, a lot of people are geotagging their location. Ever since then we've been getting all these graffiti writers from Delaware, Jersey, New York, North Carolina … it was crazy how fast it happened." In a recent Inquirer article, Samantha Melamed describes the pier's popularity like this: "But in the last few years, it has become almost mainstream: the site of more than 3,000 Instagrams, a half-dozen music videos, and, a few weeks ago, a well-attended and fully amplified rock show."
Trevy Metal says the scene is always lively: "There are wedding shoots there, I've seen people dancing with fire rings, people blowing fire there at nighttime — it's insane. There's always something going on. It's an adult playground. I've brought tons of friends there, but it's not a family-friendly spot. It's not the safest place."
"There's definitely stuff that goes on there that's a little dicey," says the artist Cera, who had his paints stolen by a group of kids at the pier. "There is this appeal of going to a spot and knowing that you have walls that you can use. But I prefer going in a group. I think that's the general thing: Just know that if you go there, you might get robbed. Which is really unfortunate because it's a really cool spot. But it's not a supervised area."
Which begs the question: Should it be supervised?
"Not in crazy amounts," says Cera. "I think that would detract from what it is. But I've seen girls in bikinis getting photos taken in front of the graffiti and street art, and it's dangerous to do that. I just want to make sure that if people go, they're doing it cautiously."
Conrail spokesman John Enright says the site is currently supervised, that the company has officers patrolling the property. But if they're there, they keep a very low profile. In fact, part of the location's appeal is that artists don't tend to get harassed by police or security.
"I've had cops walk by me and lotits while we're painting [at the pier] and they're not worried about that," says Trevy Metal. "If anything, we're beautifying their walls." But, he says, it would be nice to have a space like Graffiti Pier that was legal. "I lived in Oakland, and they had walls where I could wake up and go paint and not worry about authorities. It was great. Even New York has some spots where you can paint and they don't really hassle you. Here it's a little more underground."
Being underground is unquestionably part of the place's charm, even if, as Melamed writes, it's "become perhaps Philadelphia's worst-kept secret." And some people who go to the spot think a little less underground grit and a little more regulation wouldn't hurt.
Longtime neighborhood resident Darrin Anhalt has been hanging out at the pier on a regular basis since he was 10 years old. It's a sentimental spot for him. It's where he taught his nephew to fish and where he walks his 2-year-old chocolate lab Magnus every day. But some of the changes over the years really bother him. "I don't even mind the graffiti, as crazy as that is. But I hate the trash."
In the last few years, he says, there's been a marked increase in the amount of short dumping on and around the coal-dust pathway to the pier. Right near the entrance to the site, for instance, there's a huge pile of discarded belongings from a single address, probably the result of an eviction. Separate rooms of the house can be detected in the mounds of trash: In the "bedroom" there are children's toys and hangers with clothing; in the "kitchen" there are unopened packages of pasta and canned food. A few feet away, there's a heap of construction detritus apparently dumped by a contractor who didn't have time or inclination to go to one of the city's sanitation facilities.
"They put up a sign," Anhalt says, pointing to a notice that says littering will be fined. But, he asks, who will enforce it? Anhalt has suggested to officials at the local police district that they could make a lot of money if they supervised the area a little more carefully — at the very least stopping the illegal drag racing that takes place every Sunday. As for some other changes he's noticed, well, that's just the way things evolve. "Kids these days, you know?" he says without irony.
My most recent visit to Graffiti Pier was a couple weekends ago in October, when you'd think the bustle might be dying down. But aside from the paintball crew, there was a couple walking on top of the pier, a guy in socks and slippers talking on a flip phone, two women who looked like they'd come straight from a much fancier place, a bearded, bespectacled twentysomething in cargo shorts, and a crew of three bike riders.
There was also a balding man in a tank top and shorts sitting by himself, feet dangling over the water, playing the air drums and having a beer. Like everyone else I've ever met on the pier, he was happy to chat with strangers. "I just stopped here for a couple beers between work and home," he said, praising the spot for its beauty. "And what a day!" he said, stretching his arms wide. "It's just like Florida!" I laughed and went on my way. Yeah, I thought, the weather may be a bit like Florida, but the rest of the scene playing out amid trees and rebar and trash and concrete monoliths, well, that's all pure Philly. Gloriously so.
Follow @LSpikol and @BradleyMaule on Twitter.
---
Graffiti Pier
Bradley Maule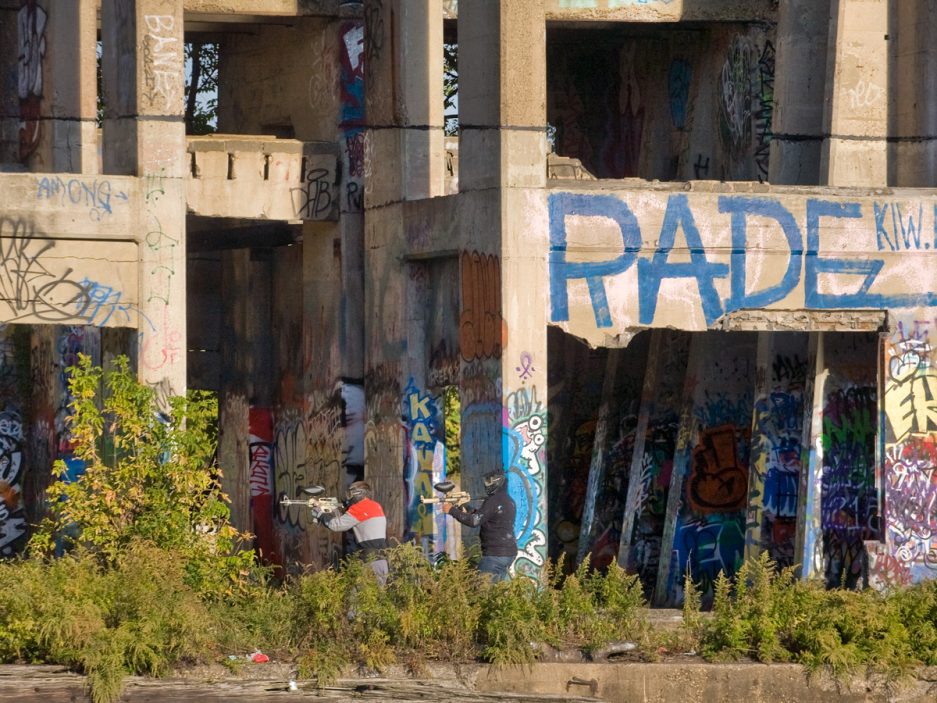 Bradley Maule

Bradley Maule
Bradley Maule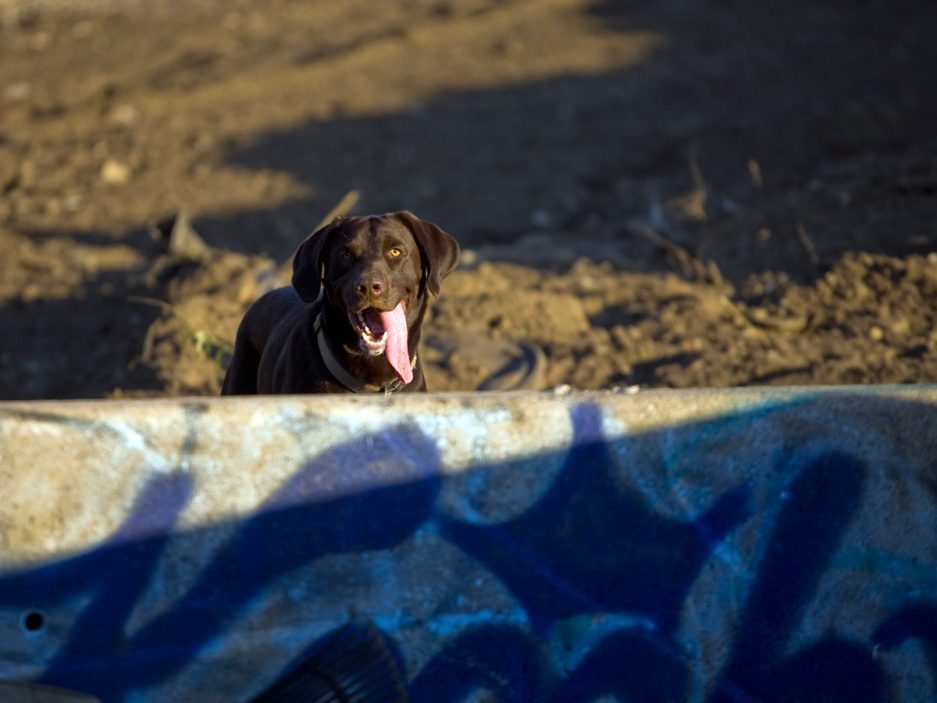 Bradley Maule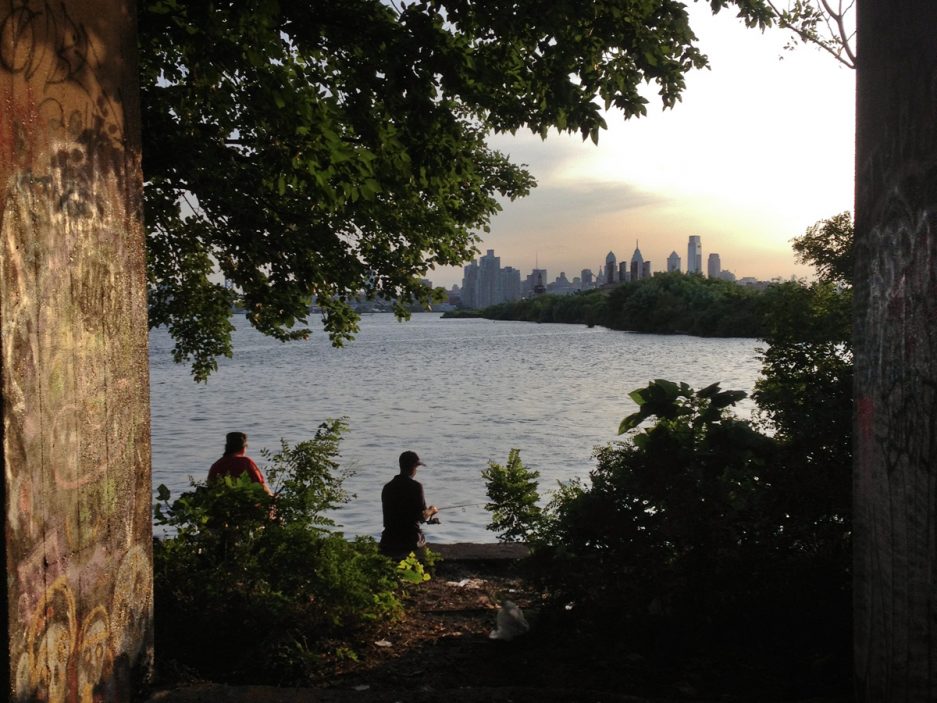 Bradley Maule

Bradley Maule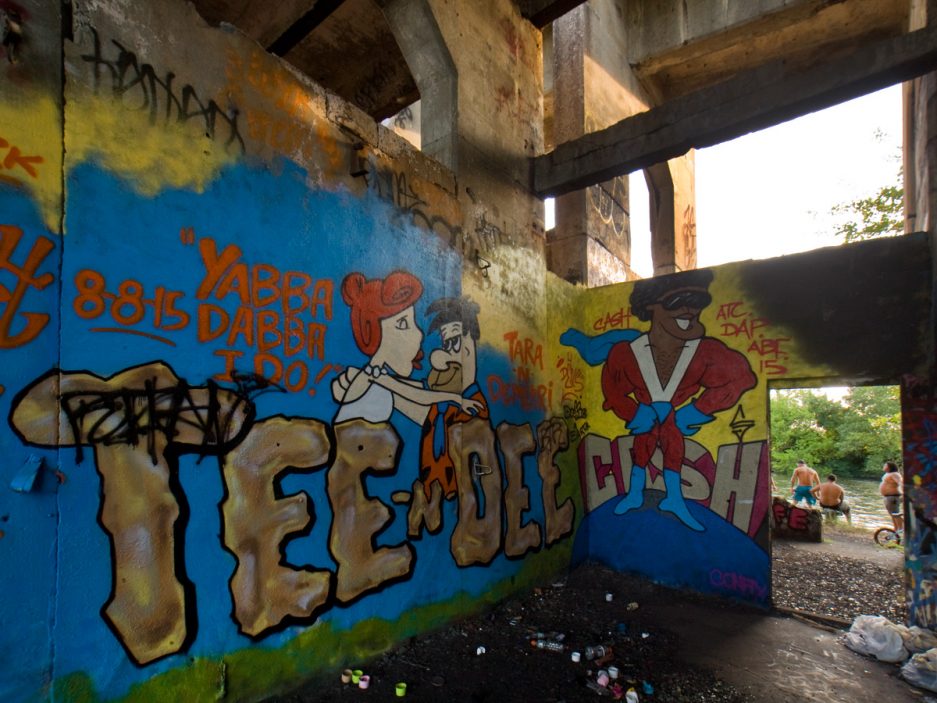 Bradley Maule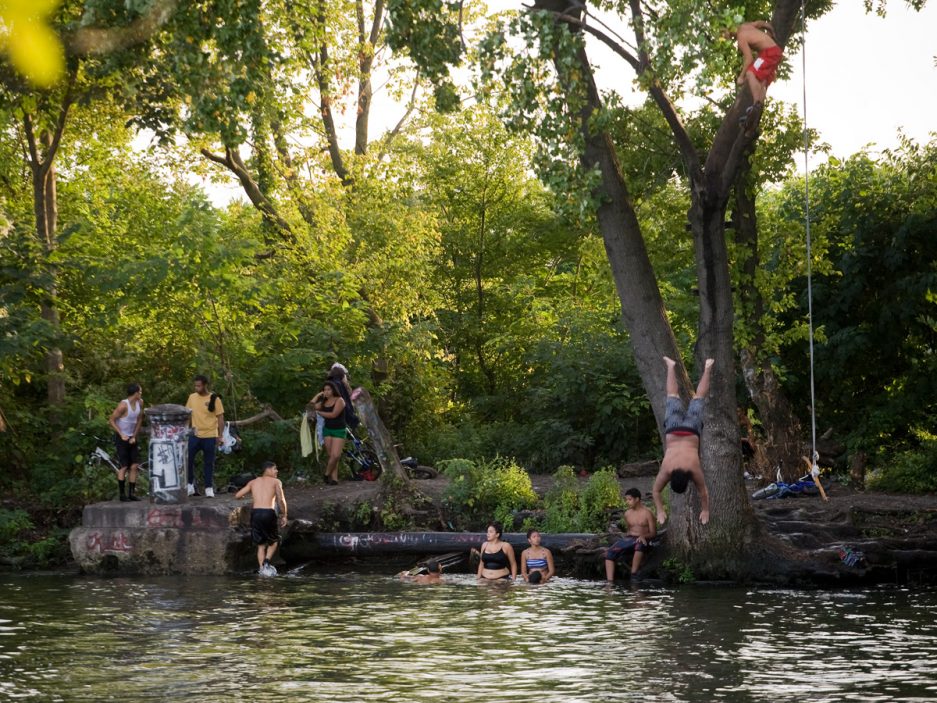 Bradley Maule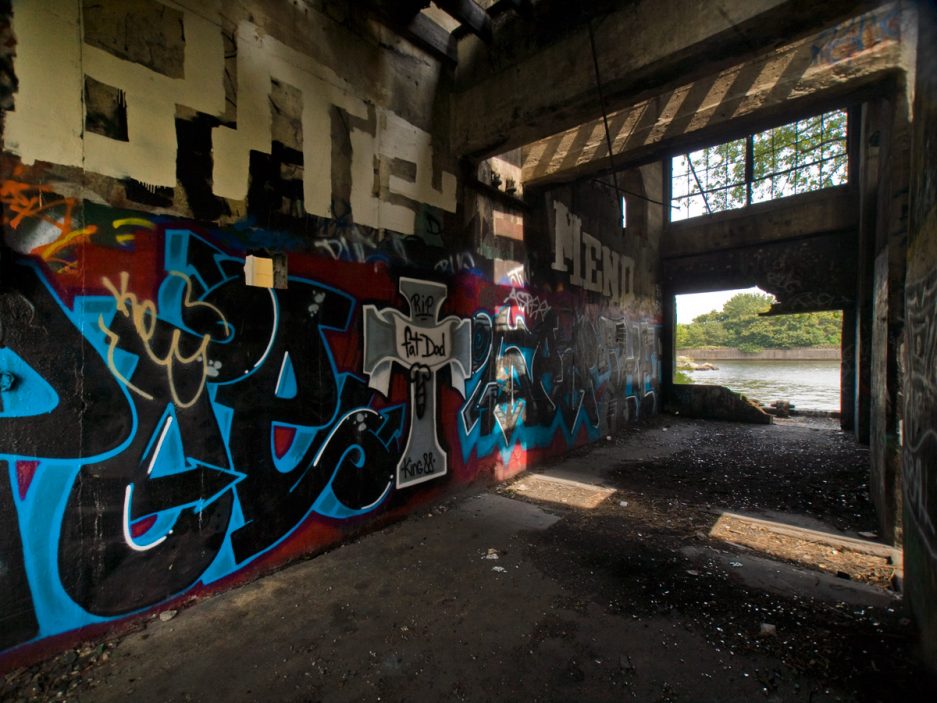 Bradley Maule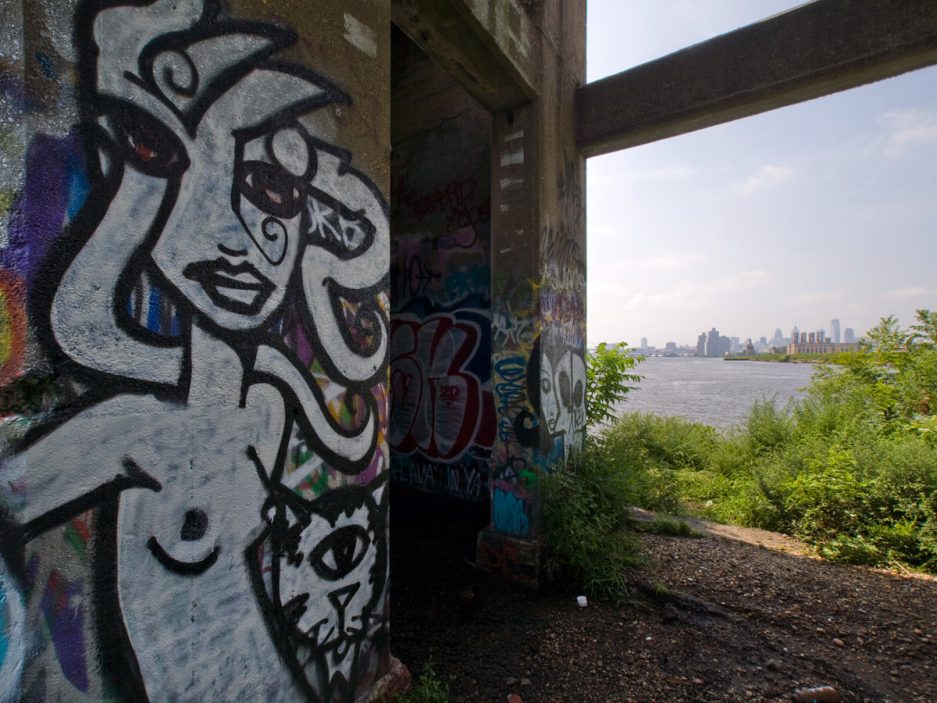 Bradley Maule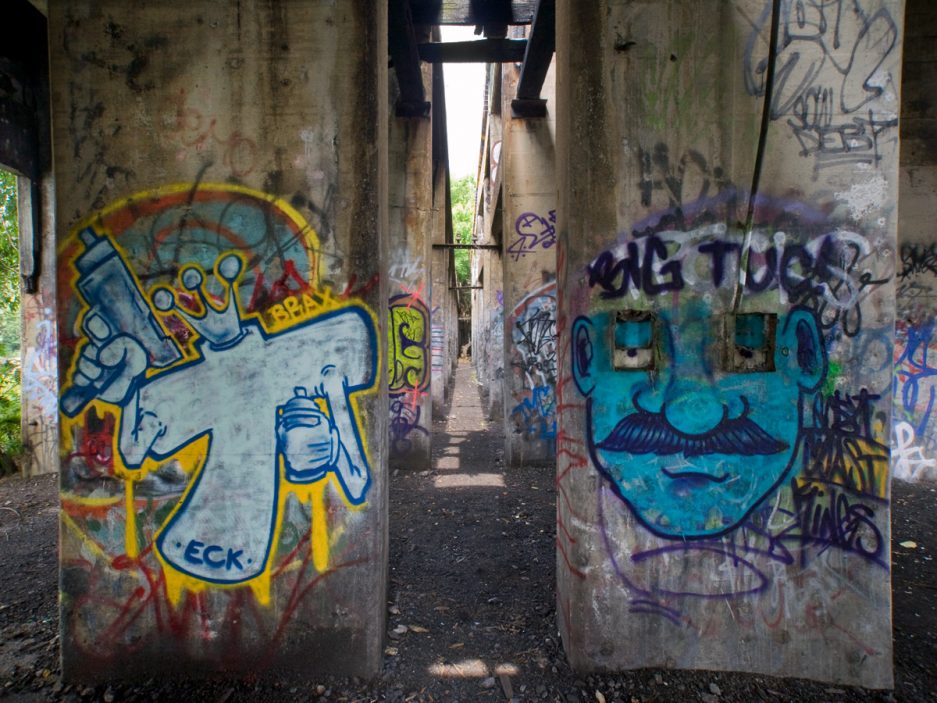 Bradley Maule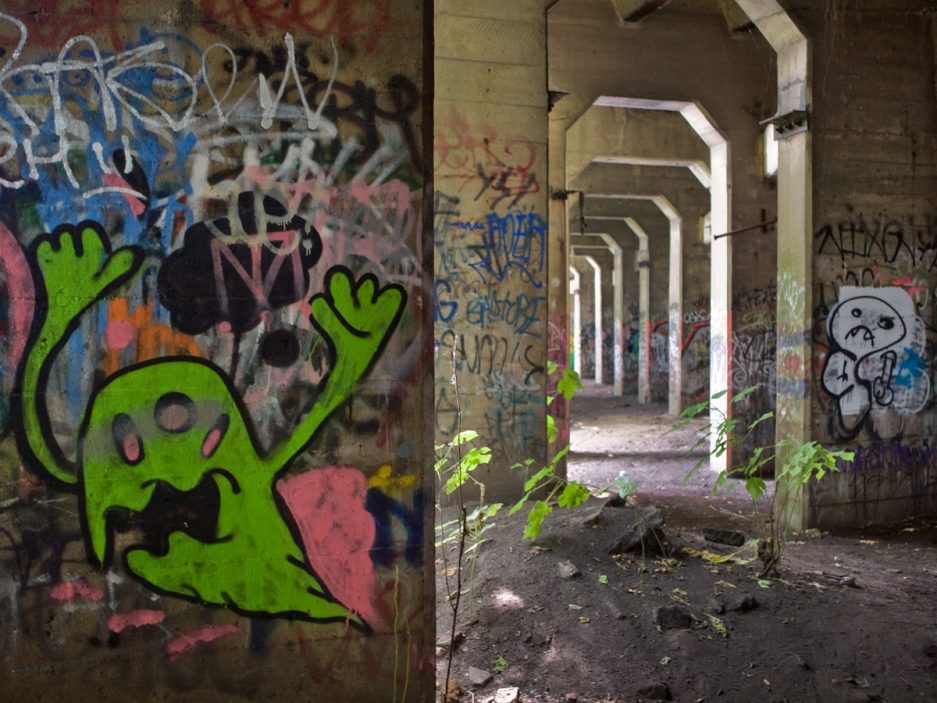 Bradley Maule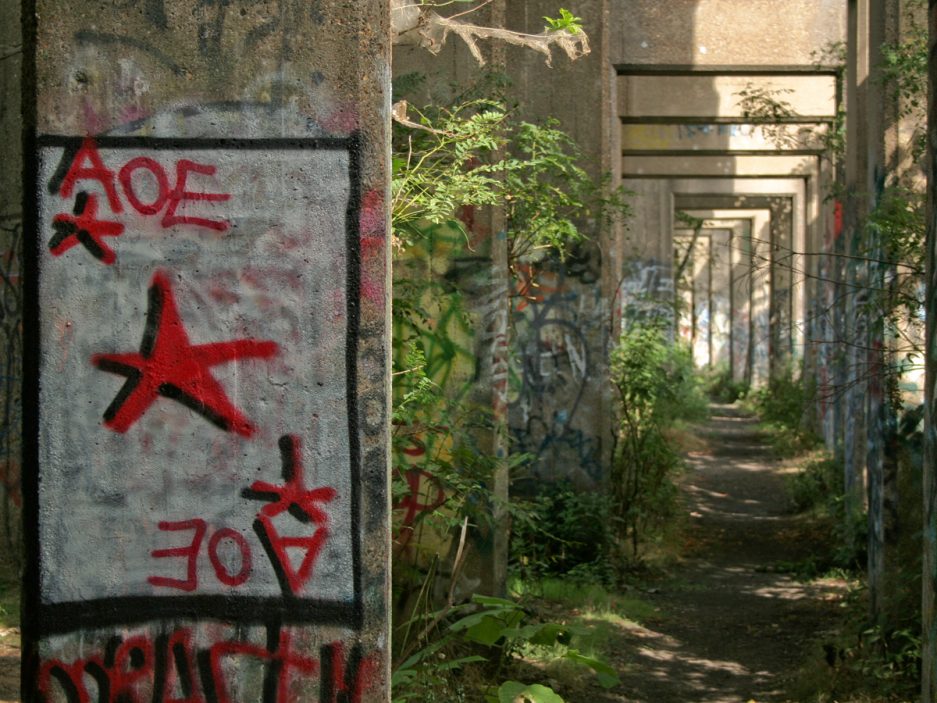 Bradley Maule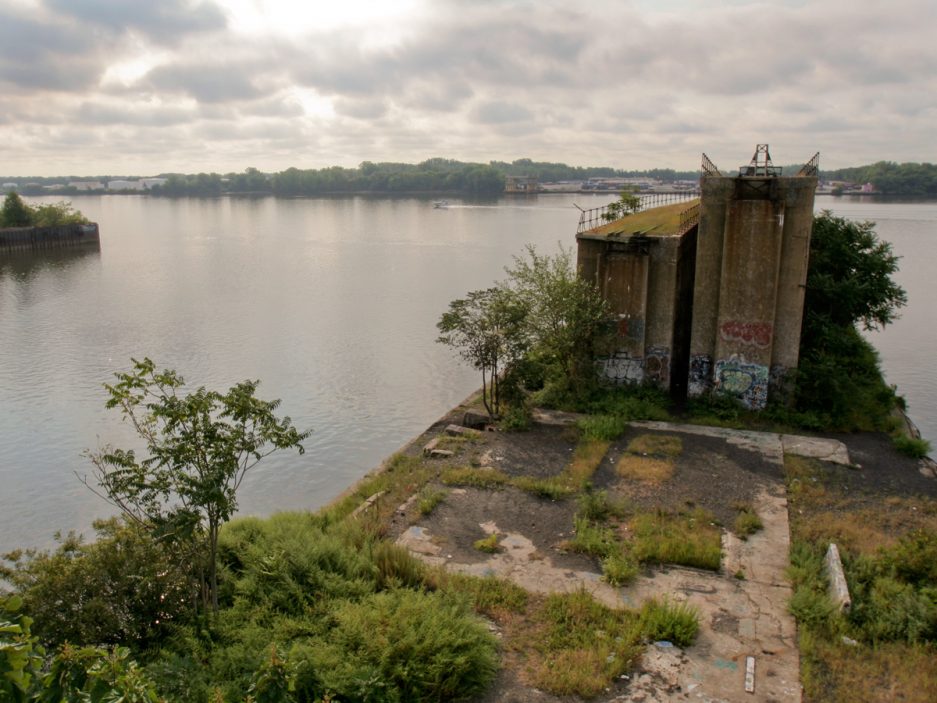 Bradley Maule
Bradley Maule
Bradley Maule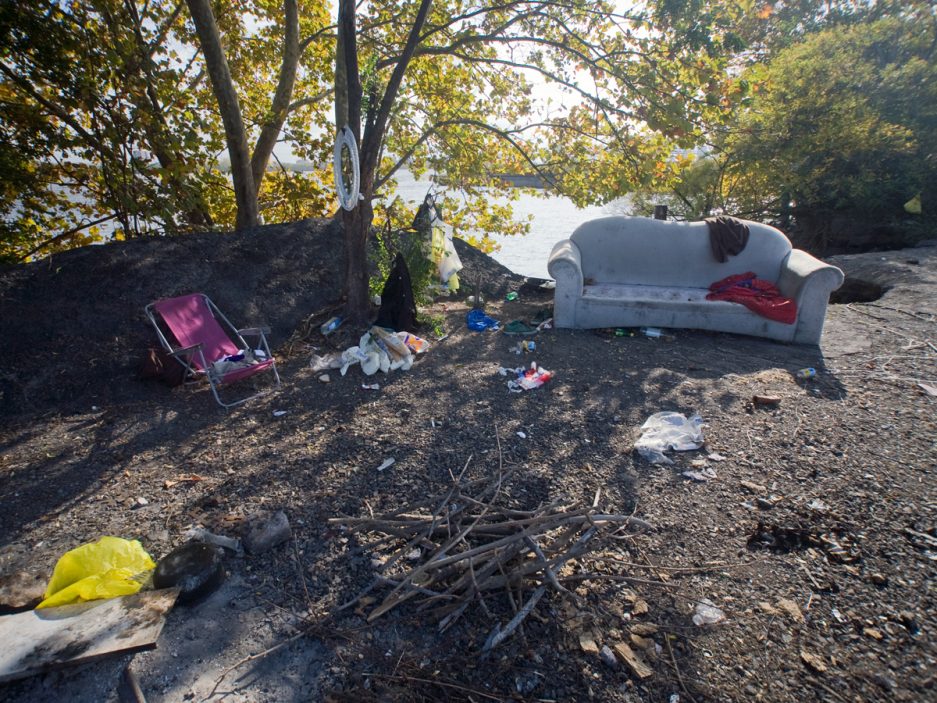 Bradley Maule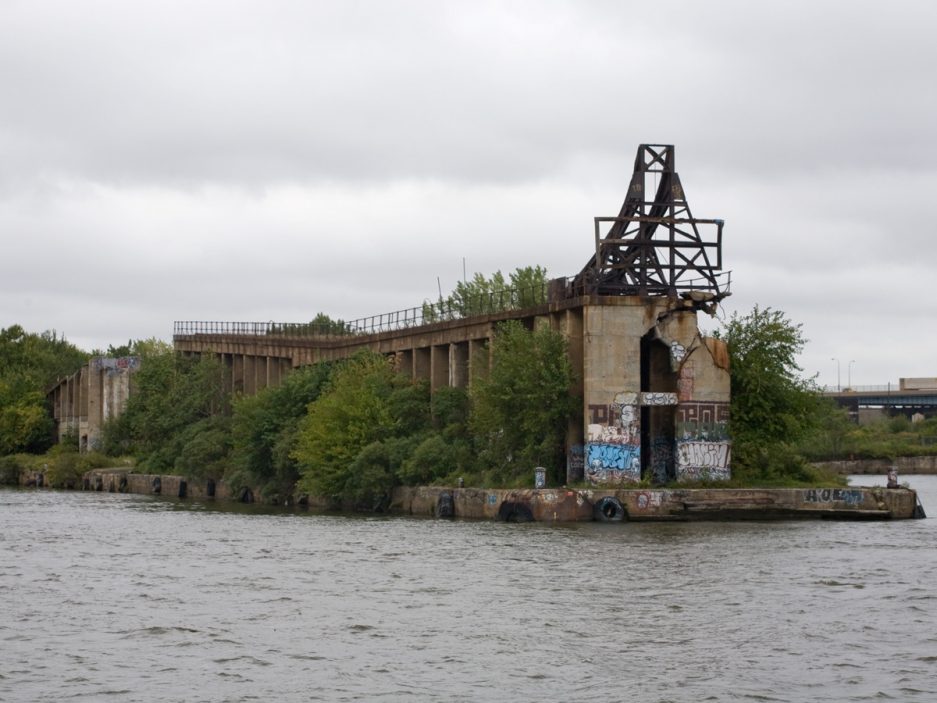 Bradley Maule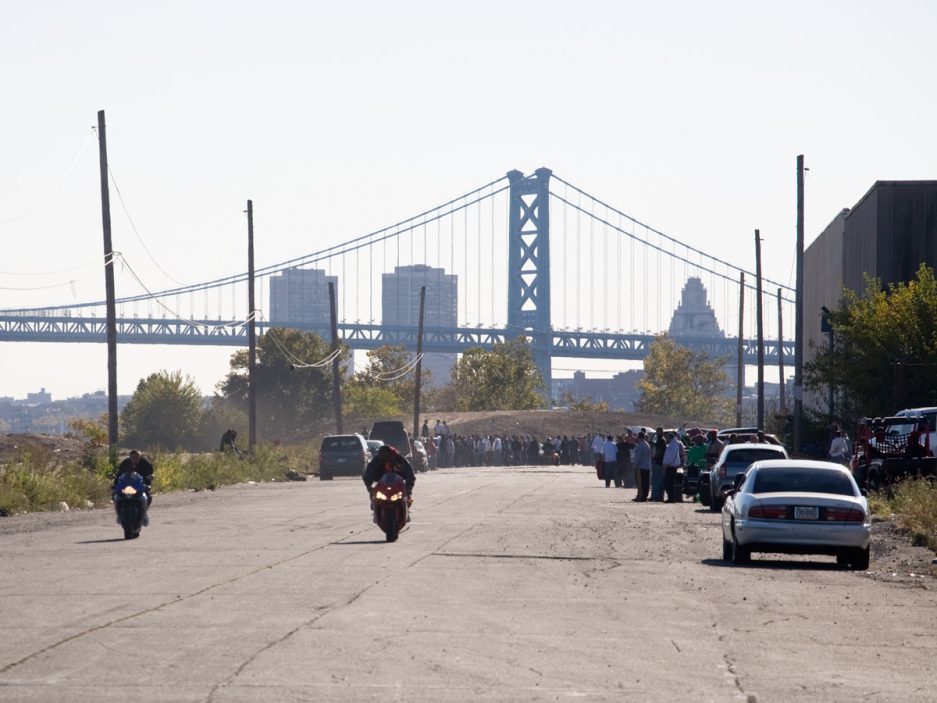 Bradley Maule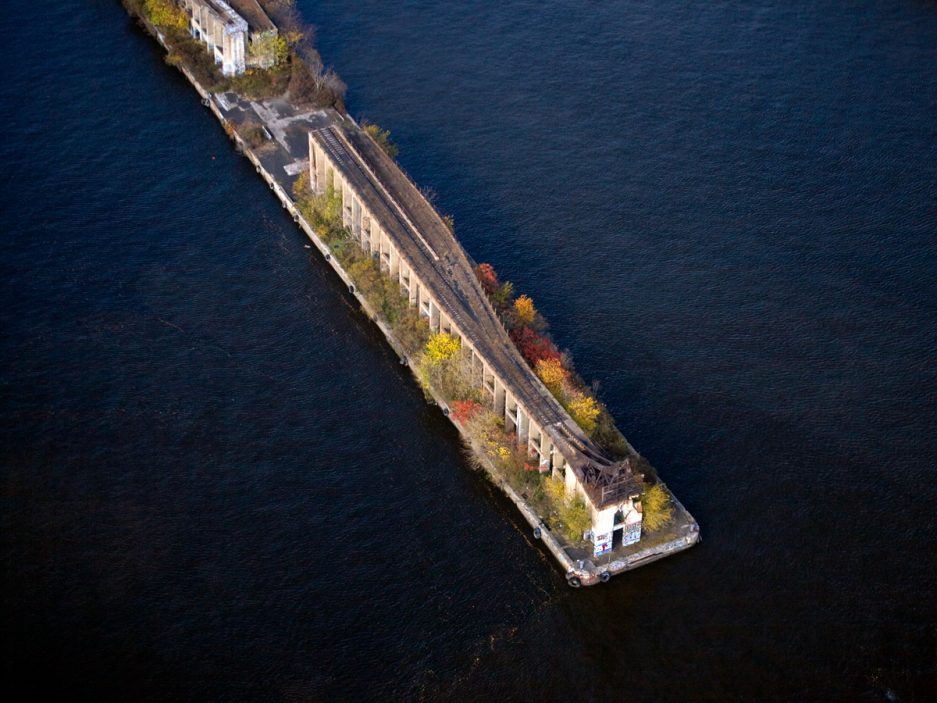 Bradley Maule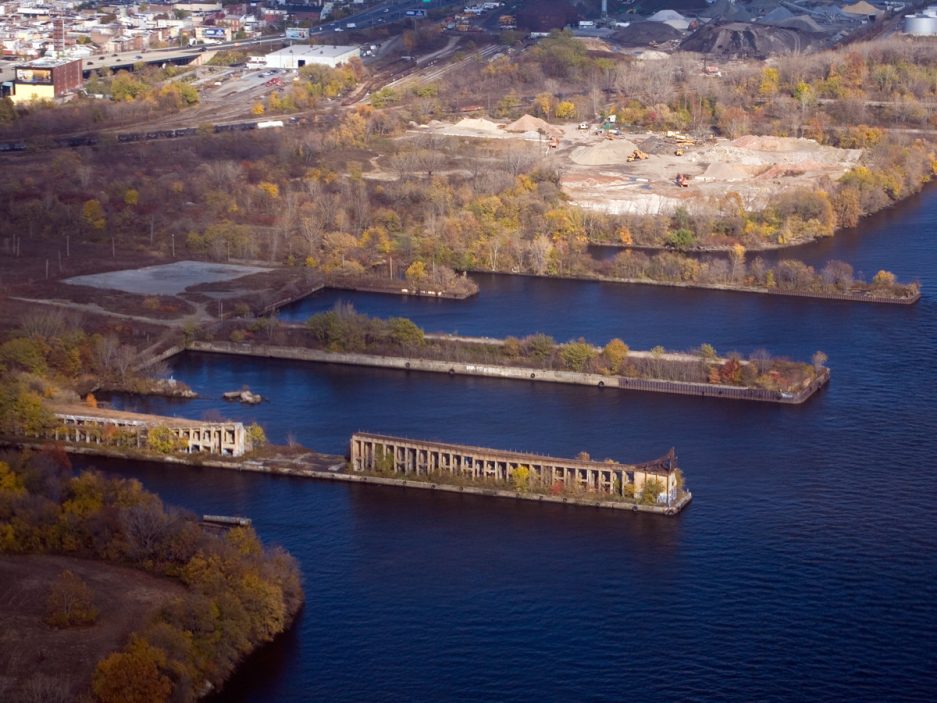 Bradley Maule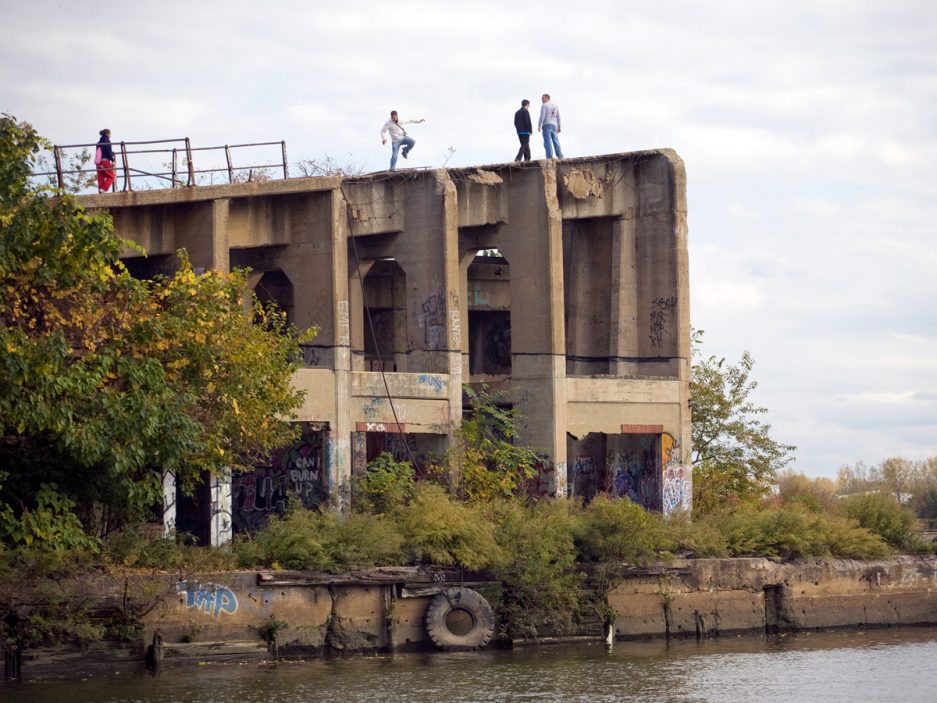 Bradley Maule

Bradley Maule

Bradley Maule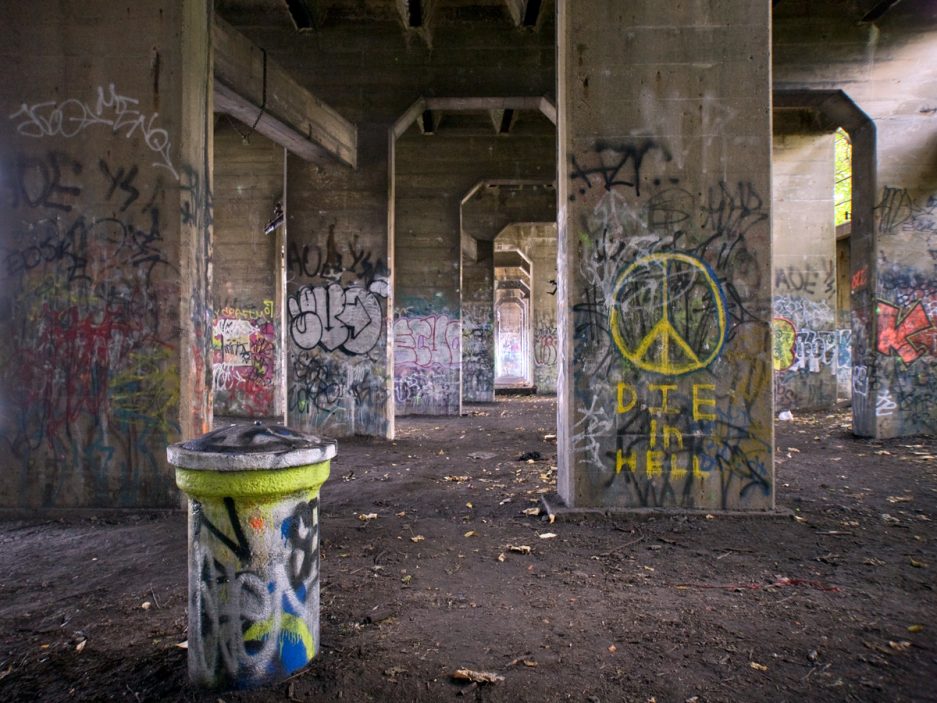 ---
---