Schedule Announced for Gay Beach Party Sand Blast
Skinny dipping, Margaret Cho and pool parties galore.
---
Event producers Brad Hurtado and Bruce Yelk have released the full itinerary for Sand Blast, what they're billing as the largest mid-Atlantic summer gay and lesbian beach party. The festivities are taking place July 17th through the 19th in Atlantic City for the second year in a row. It comprises three days of beach parties, dancing, entertainment and I'm guessing lots of other things that are too risqué to mention here.
Hurtado reports that 1,100 men and women showed up for last year's Sand Blast, and they're expecting even more in 2015. The big news this year is that the main beach party is moving from Saturday to Sunday, and they've wrangled Margaret Cho for an evening of comedy and mom jokes at the Borgata, and a lineup of DJs from around the world.
Weekend passes are on sale now, and individual event tickets are up for grabs starting Friday, May 29th. To give you a little taste of what you're in for, check out the three-day itinerary below. For more information and to buy tickets, go here.
FRIDAY

7-9 pm: Welcome Reception at Club 11 at Claridge Hotel 7PM-9AM

10 pm- 3 am:Last at Sea Dance Party at Mixx at Borgata Hotel Casino & Spa (featuring DJ Alain Jackinsky)

2 am-6 am: Raw: The Underwear Party at Claridge Hotel (featuring DJ Kidd Madonny)

SATURDAY

11 am-6 pm: Riptide Pool Party at Chelsea Hotel Rooftop (featuring DJ Dani Toro)

5 pm-10 pm: Ladies Tea Dance at Mur.mur at Borgata Hotel Casino & Spa (featuring DJ Michael DeCero)

9 pm: Margaret Cho at The Music Box at Borgata Hotel Casino & Spa

11 pm-3 am: Women's White Party at Club 11 at Clardige Hotel

10 pm-5 am: Deep Blue at Superstar Theater Resorts Hotel & Casino (featuring DJs Eddie Martinezand Morabito)

4 am-8 am: Skinny Dip at Claridge Hotel Pool (featuring DJ Barney)

SUNDAY

Noon-7 pm: The Sand Blast Beach Party at Bungalow Beach Bar (featuring DJs Mike Reimer andPhil Romano)

11 pm-5 am: Kahuna at Dusk at Caesars Atlantic City (featuring DJs Mick Hale and Aron)

MONDAY

Call in.
Looking for a place to stay? The event's host hotel, The Claridge, is offering special discounts for the weekend: $175 per night for a three-night stay, or $213 per night for a two-night stay using discount code "GSAND15." The Borgata is also offering special rates: $295 for Friday, $395 on Saturday and $165 on Sunday for those using discount code: "SAND." You can book your hotel online at SandBlastWeekend.com. Check out some photos from last year's event below:
---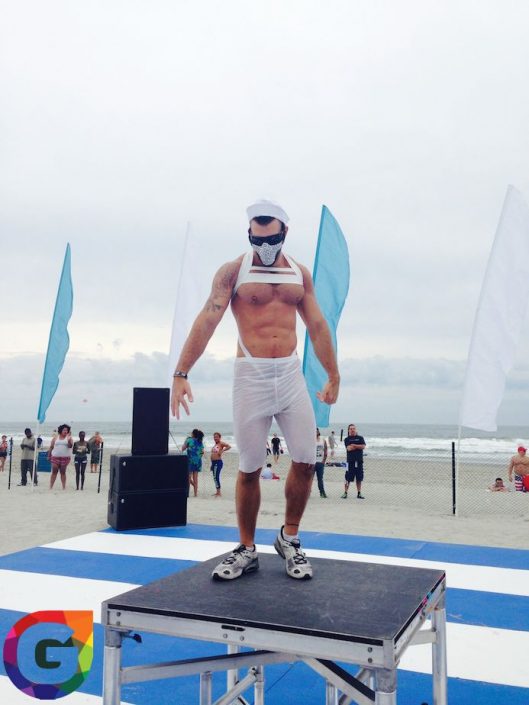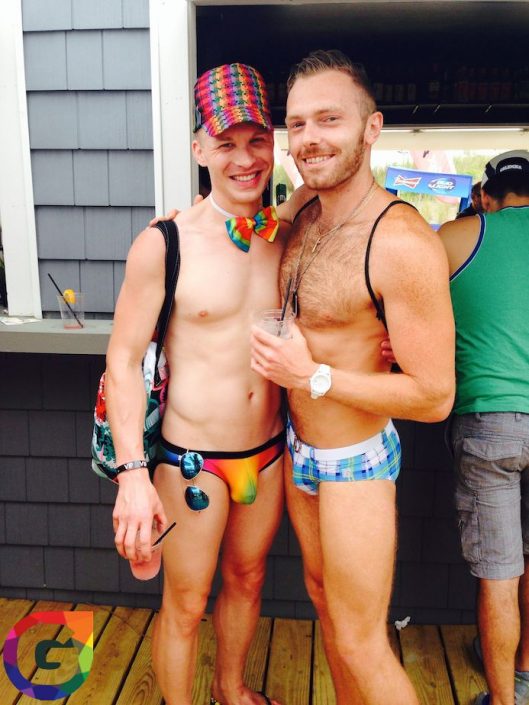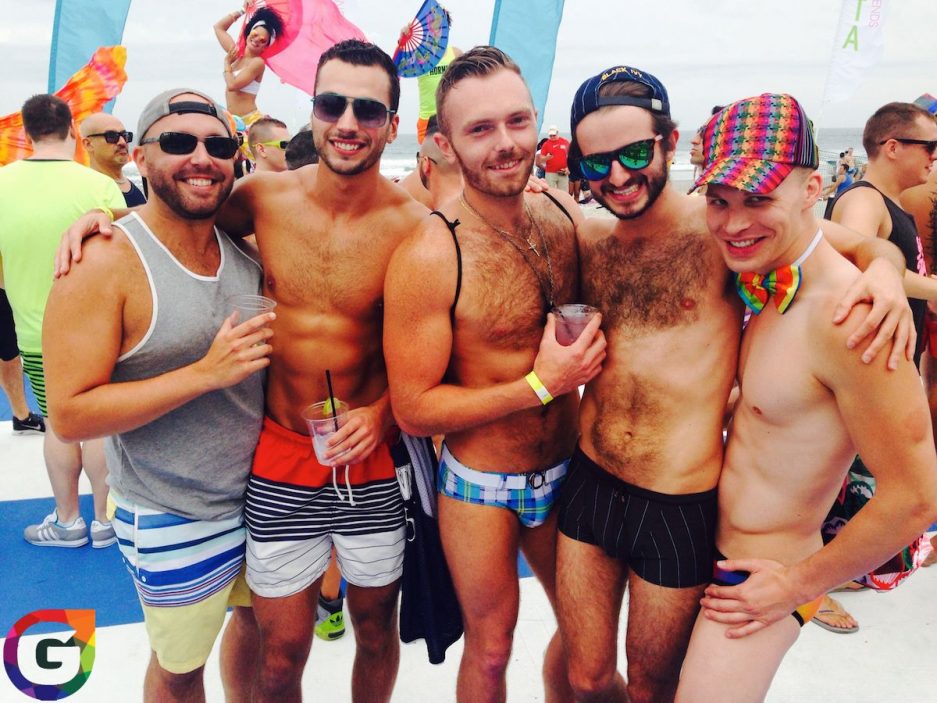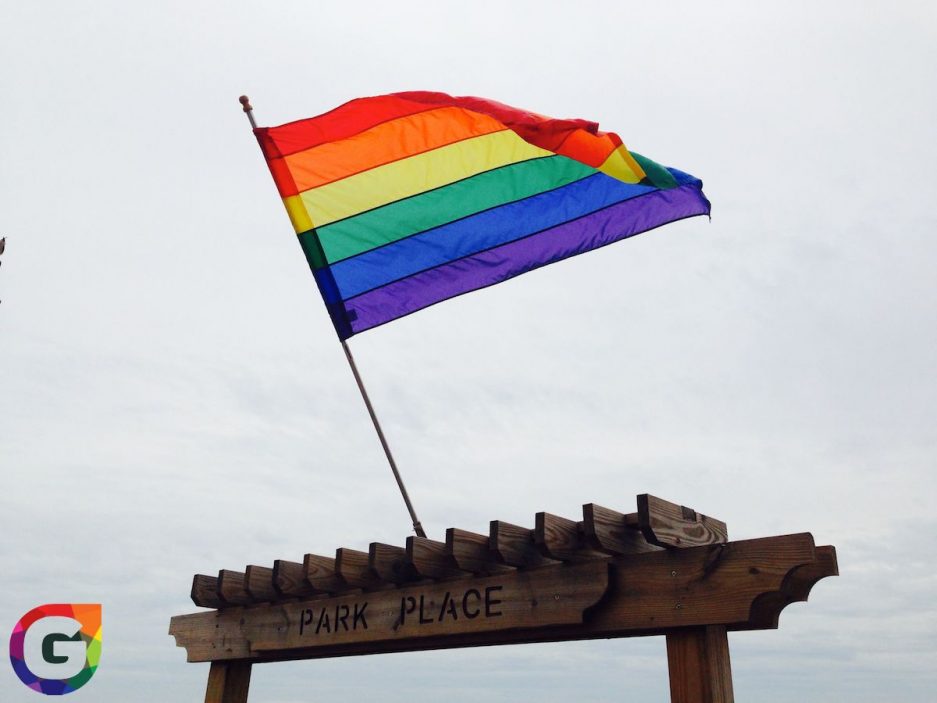 ---
---