Philly Shows Nation How to Protest the Right Way
Fiorillo: The mistakes of Baltimore were not repeated here on Thursday night.
---
On Thursday, one day before prosecutors announced serious charges against six police officers in the death of Baltimore man Freddie Gray, Philadelphia was home to the "Philly is Baltimore" protest, an attempt on the part of organizers to show solidarity with the people of Baltimore and to speak out more generally about the deaths of unarmed black men who died in police custody. I was in the middle of the protest well into the night, and at its peak, I'd estimate the crowd to have topped 1,000. (You can see my photos and videos from the street here.)
People were angry. People were loud. People were screaming at the police.
There were chants like "fuck the police, fuck the police, fuck the police" and "shut the fucking city down, shut the fucking city down, shut the fucking city down," in addition to non-profane chants of the "no justice, no peace" ilk.
And the "Philly is Baltimore" protesters did, in fact, shut down good portions of Center City, snarling traffic in the early evening hours and continuing to be the bane of motorists' existence throughout the night.
But what the "Philly is Baltimore" protesters did not do is cause any real trouble.
Oh, there were some very tense moments, but in total, there were exactly two arrests. Yes, two. Those arrests stemmed from an incident where some protesters decided to try to walk onto the Vine Street Expressway, and two people were charged with disorderly conduct. A summary offense. A written citation to appear in court at a later date. That's it.
As of 10 a.m. on Friday morning, police still had no reports of property damage. And they had one reported injury, that of a police officer. "I think it happened when something was thrown," a police spokesperson told me on Friday morning. "But he didn't require any medical treatment. Basically, he was able to take care of it with a tissue."
Speaking of the police, they performed exemplarily, from what I saw. And not a bit of riot gear in sight. There were some anecdotal reports of tear gas being used in one isolated incident, but on Friday morning, police insisted that no tear gas was used. At one point, pepper spray was clearly sprayed into the air; police were unable to provide any comment or confirmation of that.
Some objected to the arrival of mounted units — most of the cops throughout the night were either on foot or bike — saying they were unnecessary; one person said she was "attacked" by a horse. And another protester told the press that he was hit in the head by a cop.
But with all those angry protestors and all those cops and cars and bystanders and store windows combining into one smoldering pot of tension stew, I'd say that "Philly is Baltimore" was a resounding success from all angles. Assuming you weren't trying to drive home at rush hour.
Below, photos by Joshua Albert.
---
Philly Is Baltimore Protest
Joshua Albert
Joshua Albert

Joshua Albert
Joshua Albert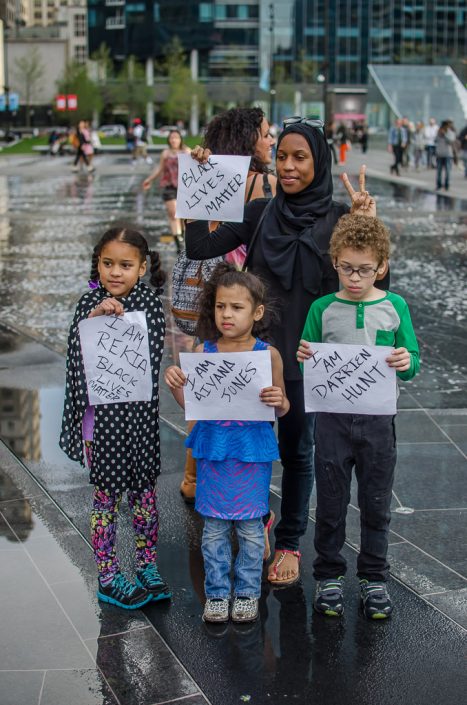 Joshua Albert
Joshua Albert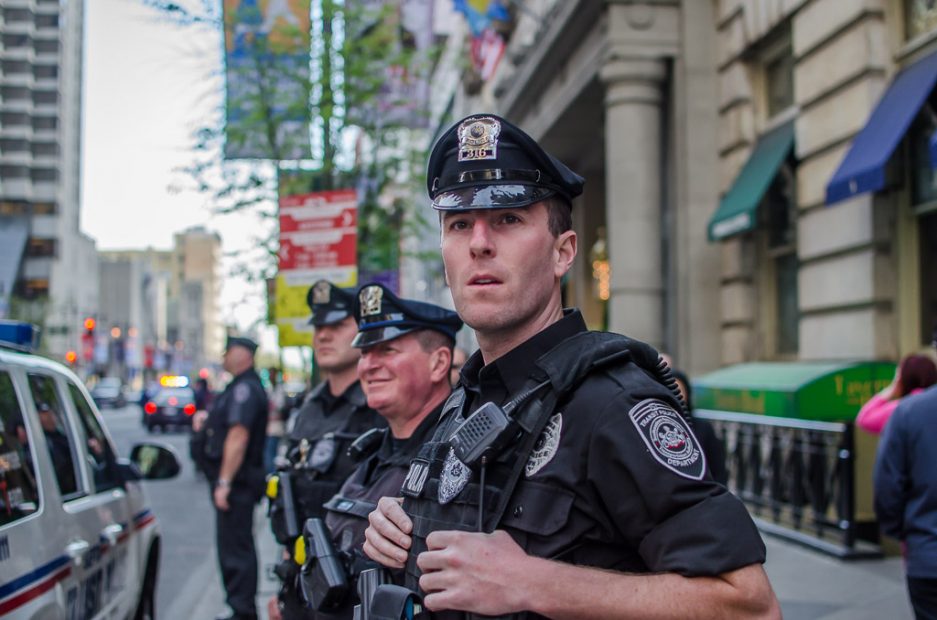 Joshua Albert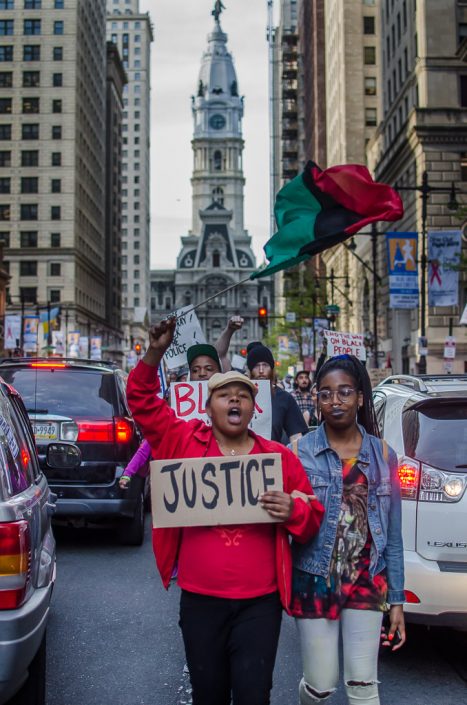 Joshua Albert
Joshua Albert
Joshua Albert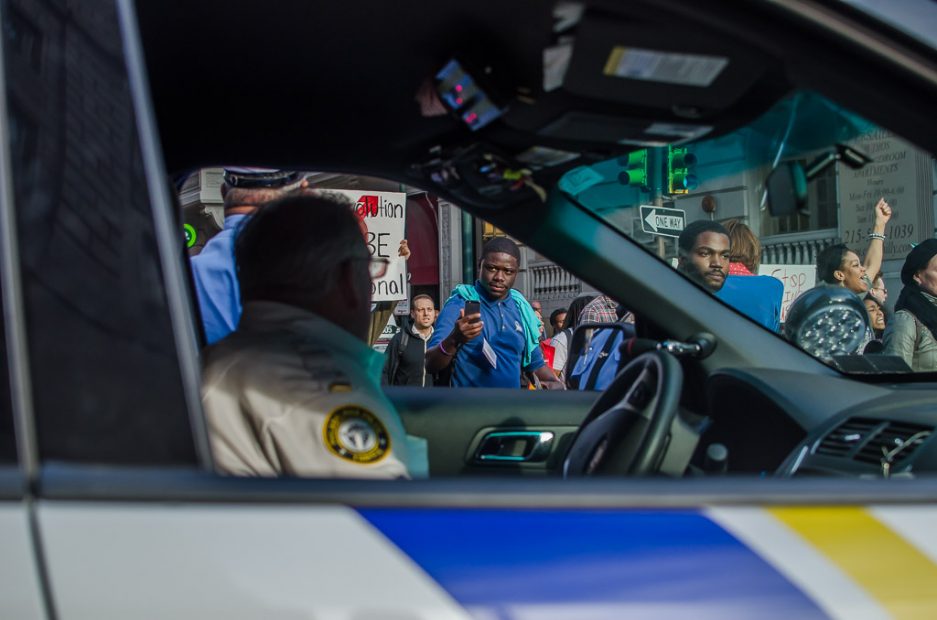 Joshua Albert
Joshua Albert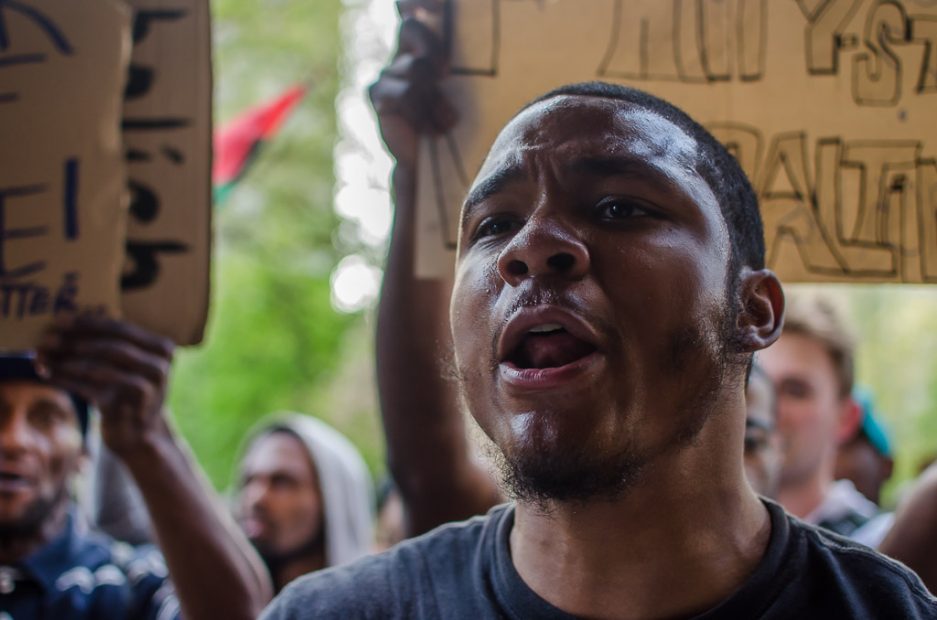 Joshua Albert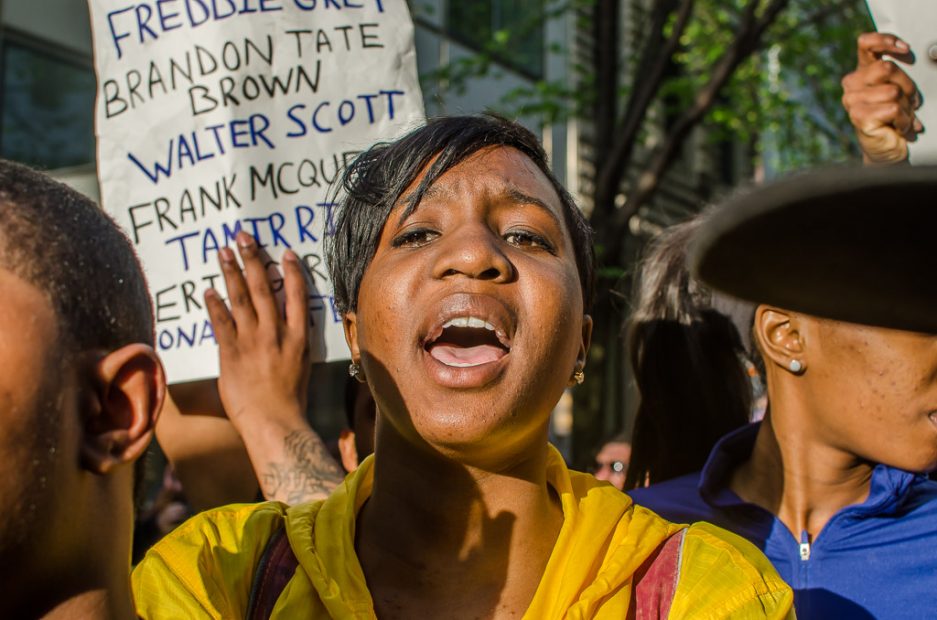 Joshua Albert
Joshua Albert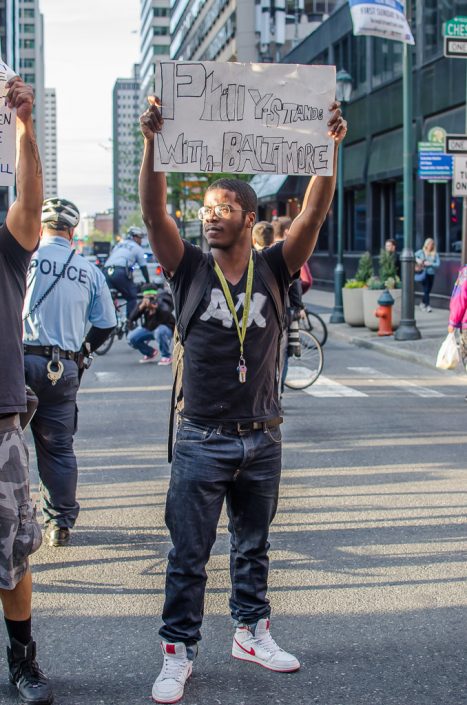 Joshua Albert
Joshua Albert

Joshua Albert

Joshua Albert

Joshua Albert

Joshua Albert
Joshua Albert

Joshua Albert
Joshua Albert
Joshua Albert
---
---
---