PHOTOS: Community Leaders Remember AIDS Victims at Ceremony in LOVE Park
---
G Philly and I were honored to be included in an event hosted by ActionAIDS yesterday, where community leaders gathered to read aloud 5,000 names of local people (and a few celebrities like Rock Hudson and Liberace), who lost their lives to AIDS. Among those speaking were ActionAIDS Executive Director Kevin Burns, ACLU of PA Executive Director Reggie Shuford, William Way Executive Director Christopher Bartlett. and WXPN host DJ Robert Drake.
A group of about 30 spectators showed up to listen to the touching tribute, despite the fact that it fell on a day winter just so happened to return to Philly. (It was so cold!) We toughed it out though, and I feel comfortable speaking for everyone else when I say we're damn glad we did. Check out photos from the event below:
---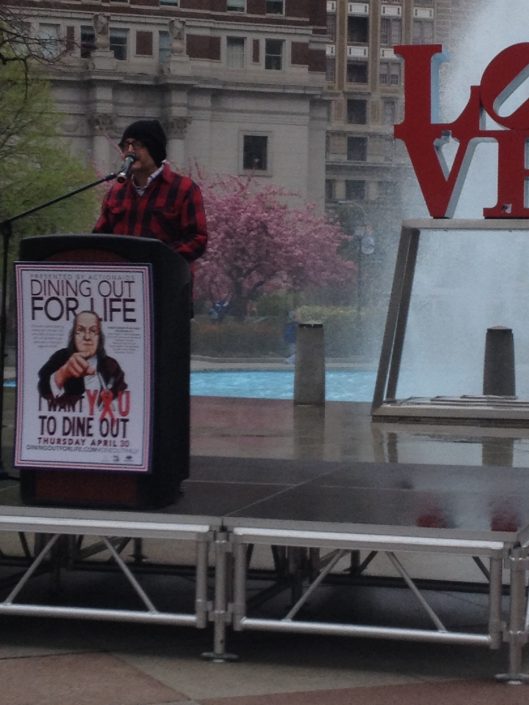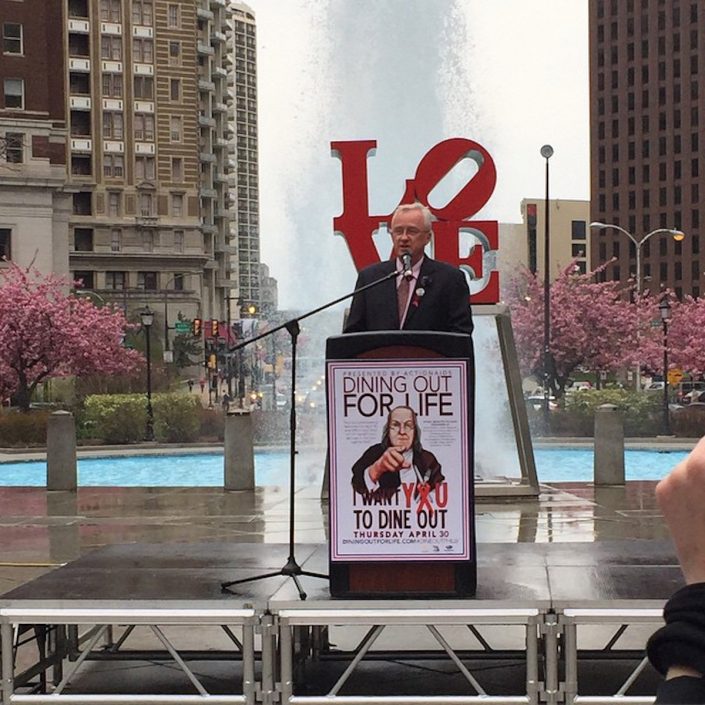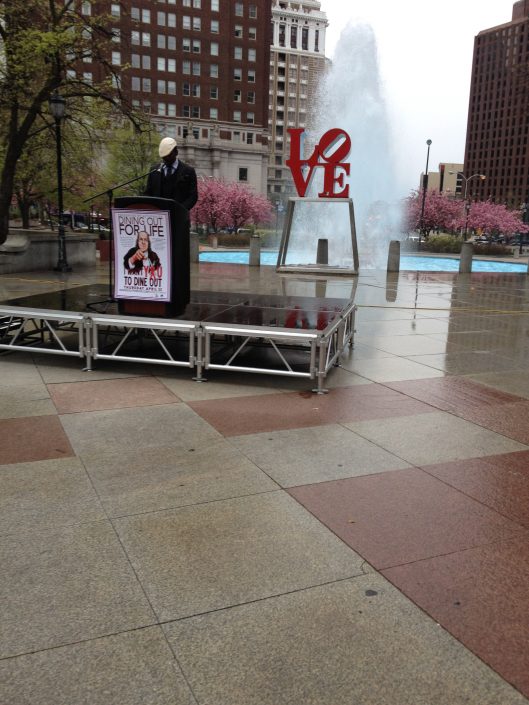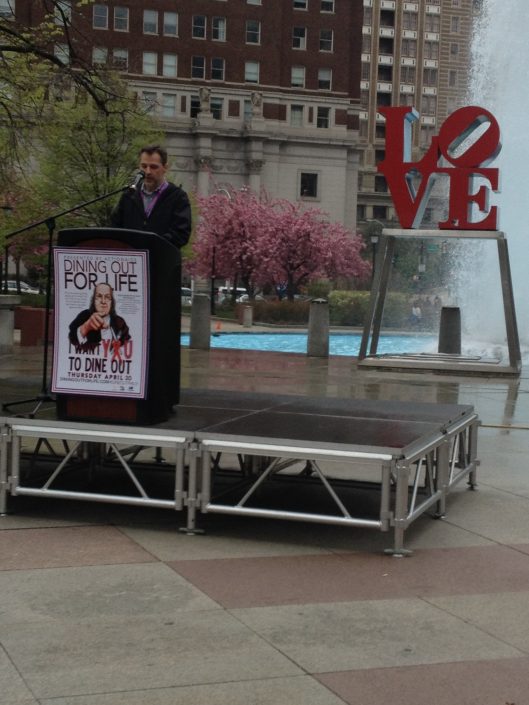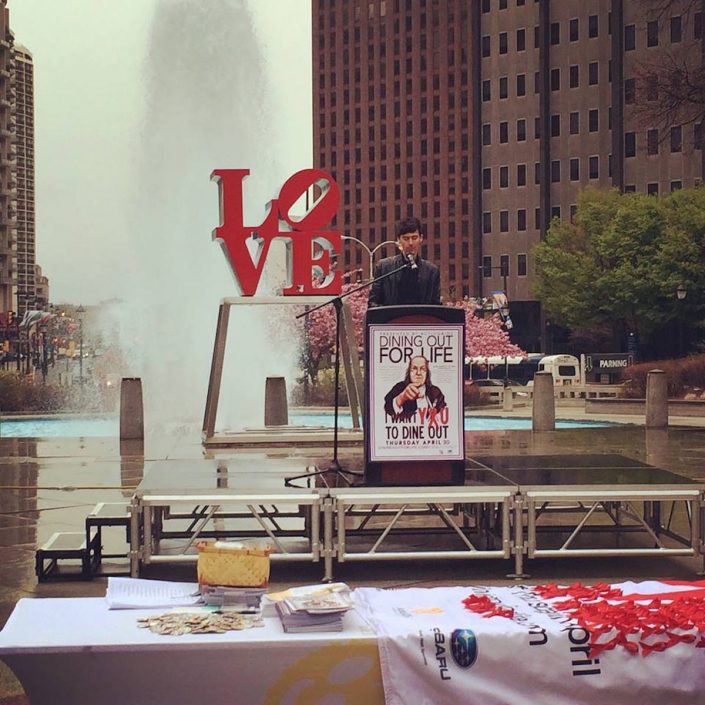 ---
The event took place exactly a week from ActionAIDS annual fundraiser Dining Out for Life. If you haven't made your reservations yet, now's the time. Check out the full list of restaurants here, and be sure to stop by the Gayborhood, along Locust between 13th and Broad streets, from 11 am to 2:30 pm on April 30th for the DOFL Food Truck roundup.
---