Glamour Shots for Bear Daddies Coming to Philly
---
Dave Dudar, an Atlanta photographer who's made a name for himself shooting "masculine and bearish" men, is coming to Philly to shoot some of the beefcakes in our fair city on April 18th.
His outfit is called "Manshots By Dave," and his credits include work with bear blog Modern Bear, and features in Satelite and HDM. Dudar tells me he wants to come to Philly, because "it is the fifth largest city in the country—but often overlooked. There's a lot of authentic handsome in a city so big."
All of his shoots are done outdoors, in urban settings that suit the city he's in. So, for instance, in Philadelphia, he may shoot a guy on a cobblestoned street with a rowhouse as a backdrop—or maybe in the alley in front of The Bike Stop. "I'm looking for things that make Philadelphia unique," he says.
The solo session costs $399, which gets you a two-hour shoot and 10 low-resolution photographs that "are perfect for online use." The shoots usually take place three hours before sunset so he can get the most flattering light. He asks that every client come alone, and that they show up with their clothing pressed and camera-ready. Does he do nude photographs? No. But shirtless is A-OK.
For more information about the shoot, visit his FAQ page. See more examples of his work in the slideshows below, or go here. To book a sesson on April 18th, email Dudar at DaveWithABeard@gmail.com.
---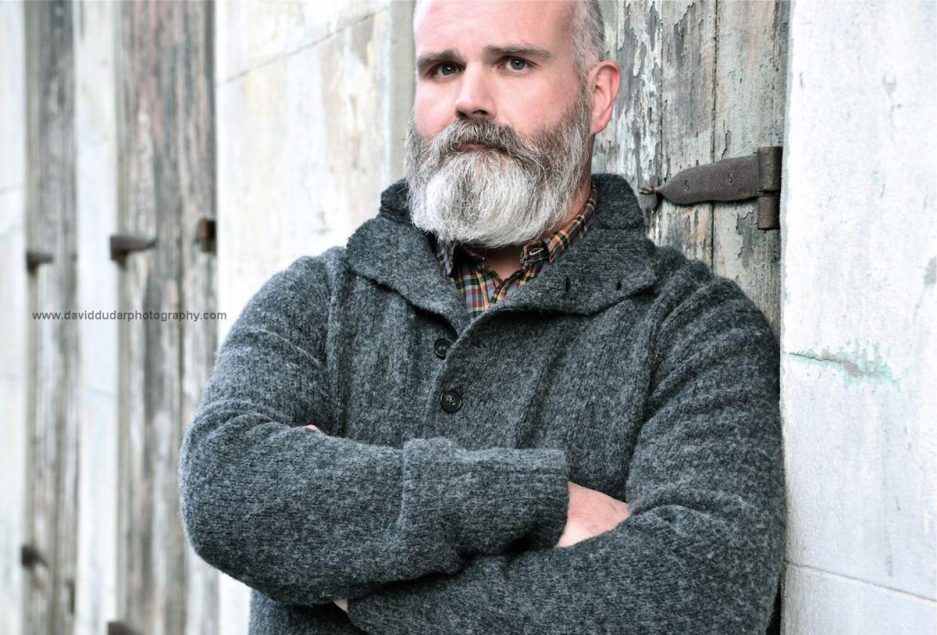 ---
---