NYT: Christie Losing Presidential Momentum
Donors said to be leaving him for rival candidates.
---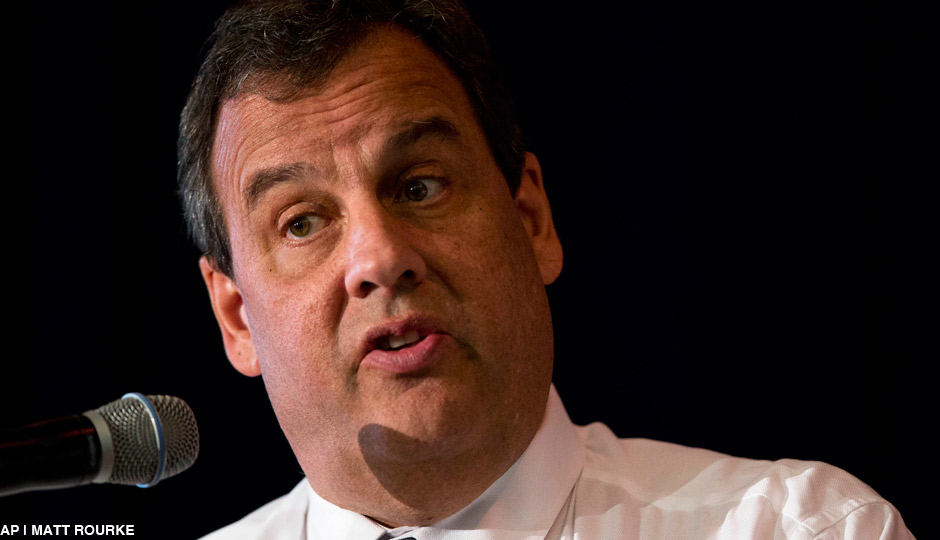 Chris Christie's nascent presidential campaign is losing momentum before it's even formally announced, the New York Times says today. The result? Big-money donors are turning instead to rival candidates, like Jeb Bush, to support.
Policy advisers, donors and even a prominent New Jersey state senator who met his wife through Mr. Christie have all flirted with or committed to rival candidates. One potential donor, Woody Johnson, the billionaire owner of the New York Jets, will back Jeb Bush, according to three people close to the Bush campaign. Mr. Johnson attended a round of Bush fund-raising events on Wednesday in Chicago, where the former Florida governor acknowledged him by name.

In Iowa and New Hampshire, Mr. Christie's negative ratings in some opinion polls are higher than his favorable ones. He has been slower than Mr. Bush to lock down support within the Republican Party's pool of big-name "bundlers," and it is unclear how quickly Mr. Christie is amassing cash. A spokesman declined to say, or even provide a range for, how much money the governor's leadership political action committee has raised.

Christie isn't without support, the Times notes, and is convinced that his charisma can help him overcome his other shortcomings. Still: "Mr. Christie's position is notably different from just a few years ago, when prominent Republicans around the country begged him to enter the 2012 race. At least three other major New Jersey donors and fund-raisers long presumed to be in Mr. Christie's camp have attended or hosted events recently for Mr. Bush or have indicated they will back him, including State Senator Joseph M. Kyrillos, a longtime friend of Mr. Christie."
---