Chris Christie's Anti-Gay Record Gets Spotlighted—and Applauded—at Iowa Freedom Summit
---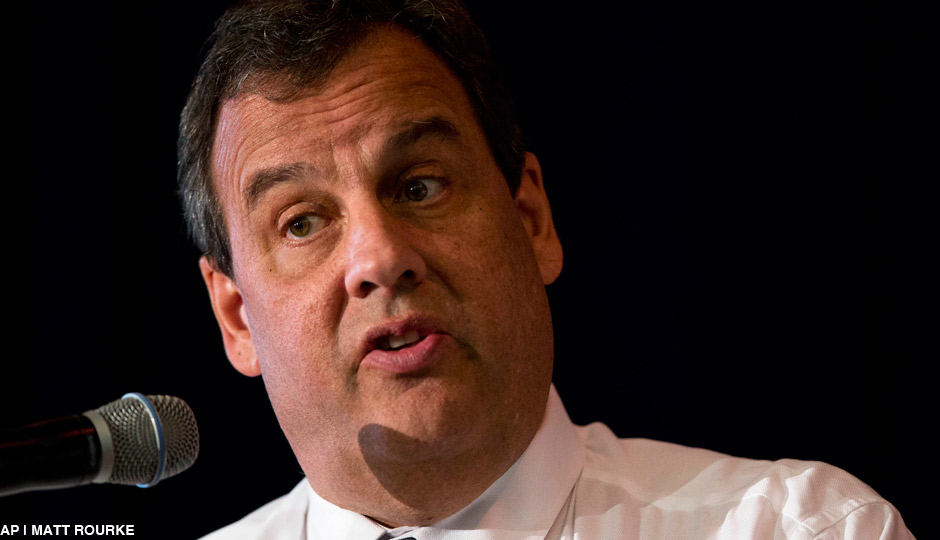 New Jersey governor Chris Christie was much ballyhooed over the weekend at the Iowa Freedom Summit, with much of his applause generated over his movement to stop same-sex marriage in our neighboring state. More from Time:
At the gathering of Republican leaders, which is regarded as the unofficial start of the presidential primary, Rep. Steve King introduced Christie with a list of the New Jersey governor's conservative credentials. Among them was his past obstruction of same-sex marriage in the Garden State.

"He vetoed the gay marriage bill in New Jersey," King said, inremarks reported by Time. "He is pro-life."
For a little context, Christie vetoed a bill that would have legalized same-sex marriage in New Jersey in 2012, saying that the issue should be left to the voters. As you well know, however, his actions were later done in vain. Same-sex marriage was passed in New Jersey in October 2013 when a judge ruled that a ban was unconstitutional and that the state must recognize same-sex unions.
Christie has since appealed that ruling, even though 61 percent of New Jersey voters at that time wanted him to drop the appeal. At the moment, a poll out of Rutgers-Eagleton shows that 64 percent of the state's residents support legalizing same-sex marriage nationwide.
Despite Christie's backward actions, organizations like Garden State Equality are keeping momentum moving in the right direction. In last week's State Equality Index released by HRC, the state actually fared much better than Pennsylvania, earning a distinction with a mere eight other states as "moving toward innovative equality."
So, why don't you have a seat, Chris Christie.
---