Protests Erupt at Philadelphia City Hall Tree Lighting
Shouts of "Black Lives Matter" overpowered the previously scheduled holiday entertainment.
---
As tenor Justin Gonzalez finished singing his rendition of "Oh Holy Night" from the stage overlooking the massive unfriendly audience at City Hall, he held the final note for as long as his breath could sustain him.
Nevertheless, his voice was no match for the chants, jeers, and "boos" from hundreds of protestors who showed up at Philadelphia City Hall's annual Christmas tree lighting on Wednesday night to vocalize their outrage over the Michael Brown ruling in Ferguson and, that same day, the lack of indictment of a cop who choked Eric Garner to death in New York. The crowd — whose members held signs that read "Dear White Supremacy: I'm Still Here," "Police Shooting is Legal Lynching," and "Stop Killer Cops," among many others — was in stark juxtaposition to the faux snowflakes, lively Christmas tunes, and children's choirs that took to the stage.
"Look, we're here in peace!" said one singer, part of a trio of young females who began their performance by putting their hands in the air as a sign of solidarity with the protestors. The crowd did not buy it.
"You shouldn't sing!" shouted protestors, who eventually drowned out the performers.
---
Protests at City Hall Tree Lighting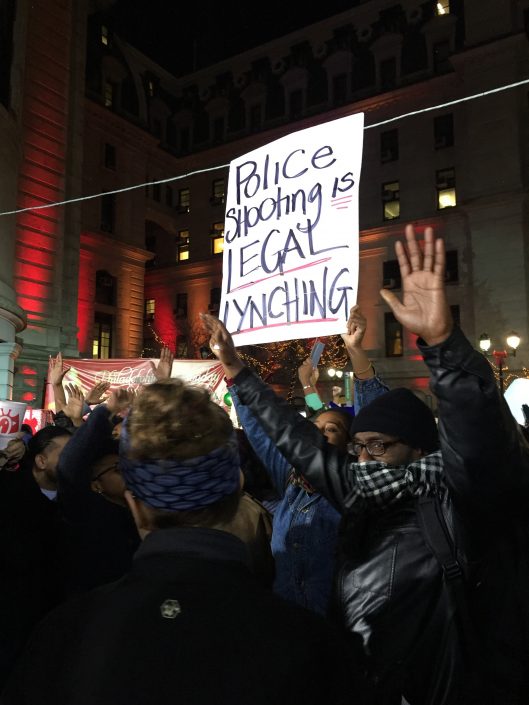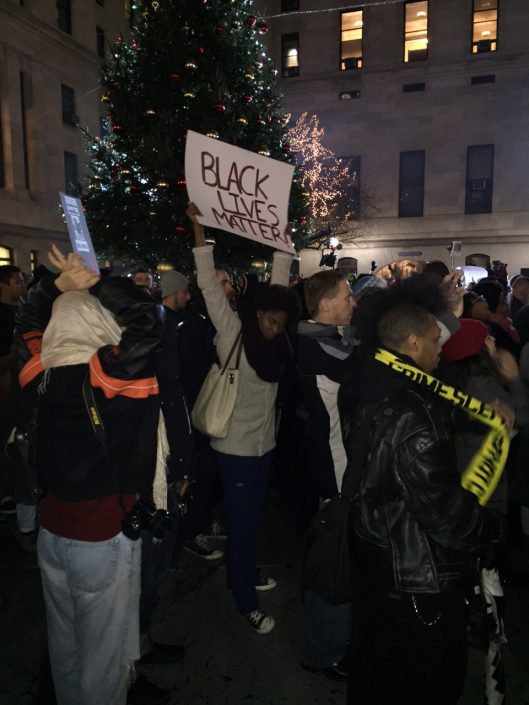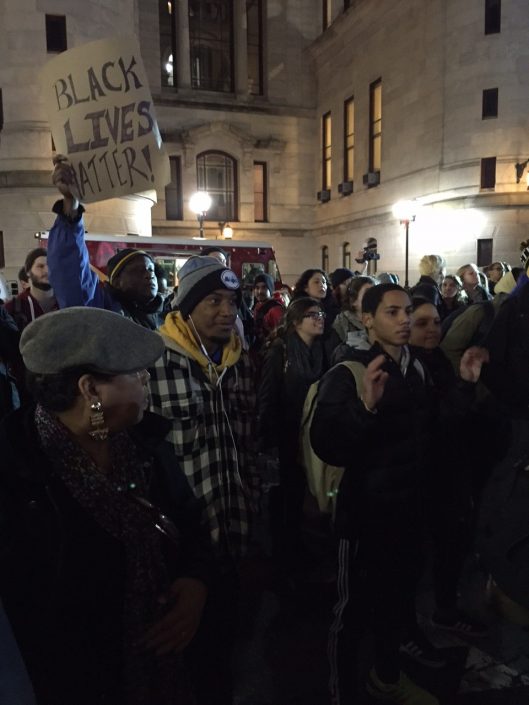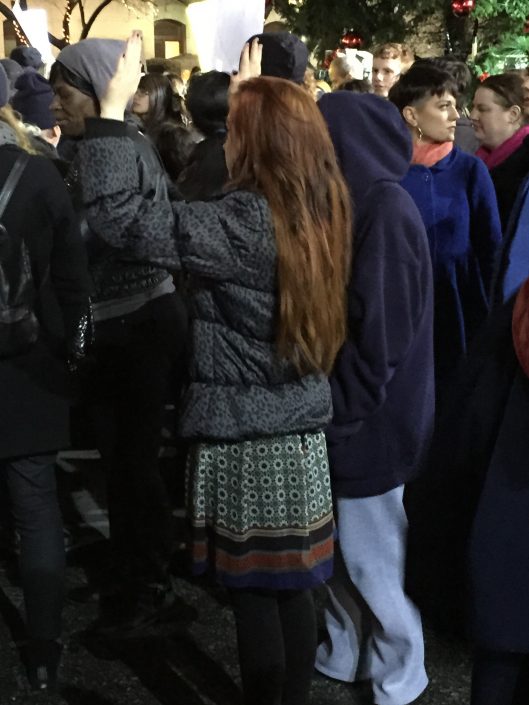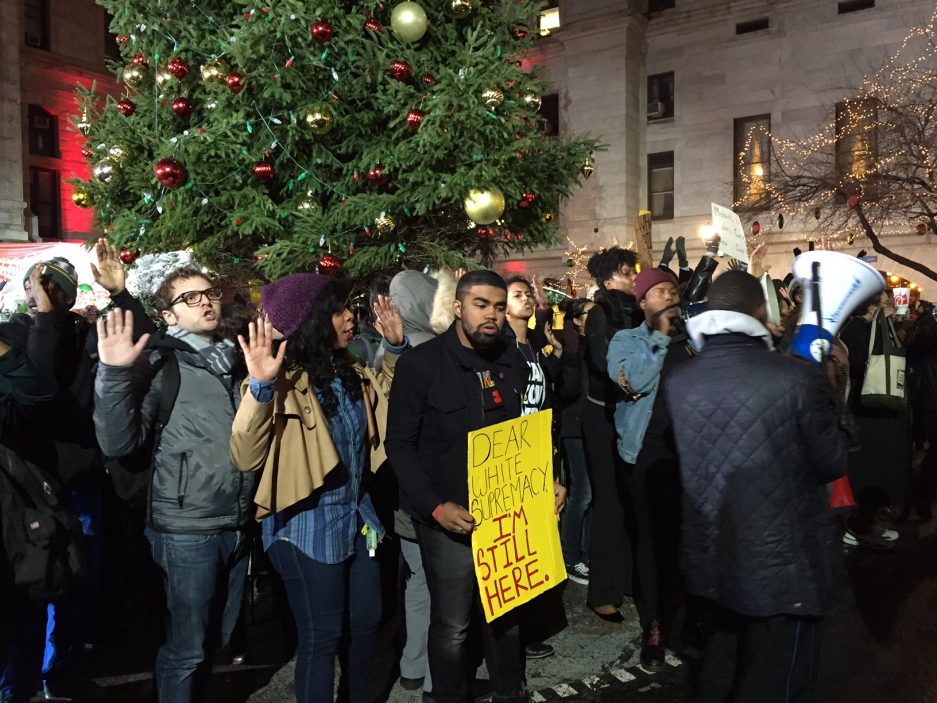 ---
Later, a youth choir from Mastery Charter Elementary School took to the stage to perform "Christmastime Is Here." They were met with jeers and chants of "Black Lives Matter" during their song:
As the evening progressed, protest organizers ordered the group to circle the centerpiece of the City Hall celebration: the Christmas tree. There, they continued their demonstration, shouting "Hands Up: Don't Shoot" and "No Justice, No Peace:"
Despite the protestors, there were visitors who tried to take in the evening's festivities, but without much luck: One woman held her toddler in one hand while crossing herself with the other.
Another mother, who had three children in tow, made a compromise with her kids instead of staying around for the ceremony: "Hey, how about we go to Five Guys instead?" Her children took one look around and silently nodded their heads "Yes."
Photos and video by Bryan Buttler. Follow Bryan Buttler on Twitter.
---