Tie-the-Knot Tuesday: Joncarl Lachman + Bob Moysan
---
Most Tuesdays, we feature a recently wed Philadelphia-area LGBT couple. Today: the adorable Joncarl Lachman and Bob Moysan, who got married last night on East Passyunk Avenue. Joncarl is the owner and head chef of Noord, the fantastic Dutch restaurant on East Passyunk that G Philly named Best BYOB in 2013.
After being together for 14.5 years, Joncarl and Bob made it official with two pre-parties at Farm and Fisherman and Fond before returning to Noord for the knot-tying. There, they were surrounded by flowers and cakes that, Joncarl laughs, they got at ACME. "No lie," he says. "The flowers were also by ACME."
The food was top-notch, though: Dutch fare served from the Noord kitchen. At the end of the evening, guests tossed barley at the happy couple as they emerged from the restaurant. Before they made it beyond the threshold, Bob jumped on Joncarl's back, which is apparently a tradition between the grooms. "We always do that when we visit new places."
Marriage is a new place, indeed. Many congrats and best wishes, you two!
---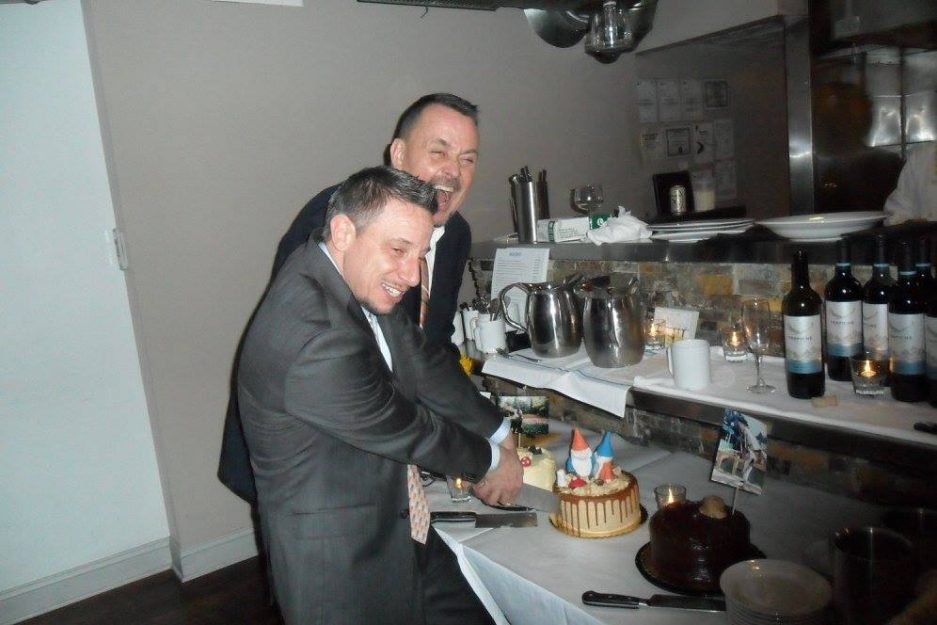 ---
---