Trump Taj Mahal Announces Closing Date
Locked in a battle with a union, the Trump Taj Mahal's owners say it will close on December 12th without employee concessions.
---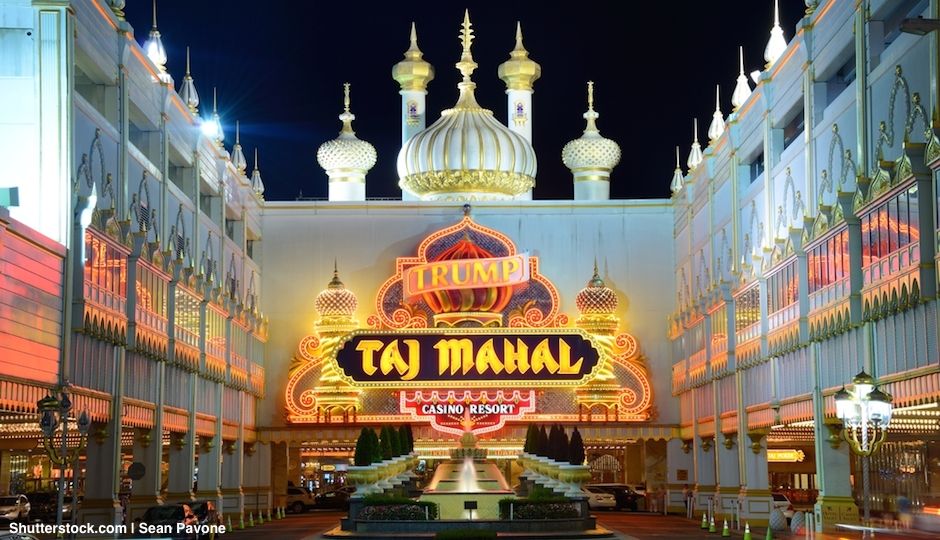 The Trump Taj Mahal has announced a tentative closing date.
Unless its employee union stops fighting a court-ordered cost savings measure, the casino will close on December 12th, the owners of the resort announced on Thursday.
Workers at the Taj had their health and pension plans voided by a judge last month. The Taj had threatened to close if it lost that ruling. Workers are now challenging it in court.
Earlier this week, Trump Entertainment Resorts released a letter to its employees, accusing Unite Here Local 54 of "trying to shut the casino down." The company says it will not keep the casino open while waiting to hear the word of the union's appeal.
"Our company is unfortunately hanging on by the skin of its teeth," company CEO Robert Griffin wrote to Taj Mahal employees. "We are quickly running out of money and will be forced to notify the gaming regulators that we will be closed within a month unless our problems are quickly resolved. Your company is like a very sick patient lying on his death bed, and his partner the union, who is supposed to help, is instead hitting him over the head with a hammer."
The casino's future is still not set even if workers drop the appeal. Carl Icahn, who agreed to pump $100 million into the casino if he gets certain tax breaks, still says the casino will almost certainly close.
The Trump Taj Mahal opened April 2nd, 1990, at a cost of almost a billion dollars.
Read the letter from CEO Robert Griffin below.
Letter to Trump Taj Mahal Employees
---