Unite Fitness Hosts Free Workout For Gay Bros: #GayMenUnite
---
Philly gay-owned exercise studio Unite Fitness is hosting a day of working out and brunching just for the boys. Owner Gavin McKay tells me that #GayMenUnite is a free workout led by Unite Fitness babes trainers Mark and Austin. The hour-and-fifteen-minute session will comprise Unite's cross-training format: 30 minutes of cardio intervals (running, spinning, rowing), 30 minutes of strength training (dumbbells, suspension-training, etc … ), and 15 minutes of yoga stretch and relaxation, McKay says.
So in other words, be ready sweat and hurt a lot—but there's a reward at the end!
Afterward, the group will wander over to another gay-owned establishment, Penn 6, for a post-workout brunch. While the workout is free, you'll have to pay for the food, though co-owner Tim Adams is offering a special of $15 bottomless mimosas with your brunch entree. Order away. You deserve it.
Everything goes down on Saturday, November 15th, starting at noon at Unite Fitness (105 South 12th Street.) There are 40 spots available for the workout, and at publish time there are only 20 left. To sign up, go here. The brunch is open to anyone. Just show up at Penn 6 around 1:45 p.m. and look for a big table of exhausted gay men.
As an added bonus, McKay has released some drool-worthy photos to promote the event. I just couldn't decide which one was best, so I went ahead and posted all of them below. (You're welcome.)
---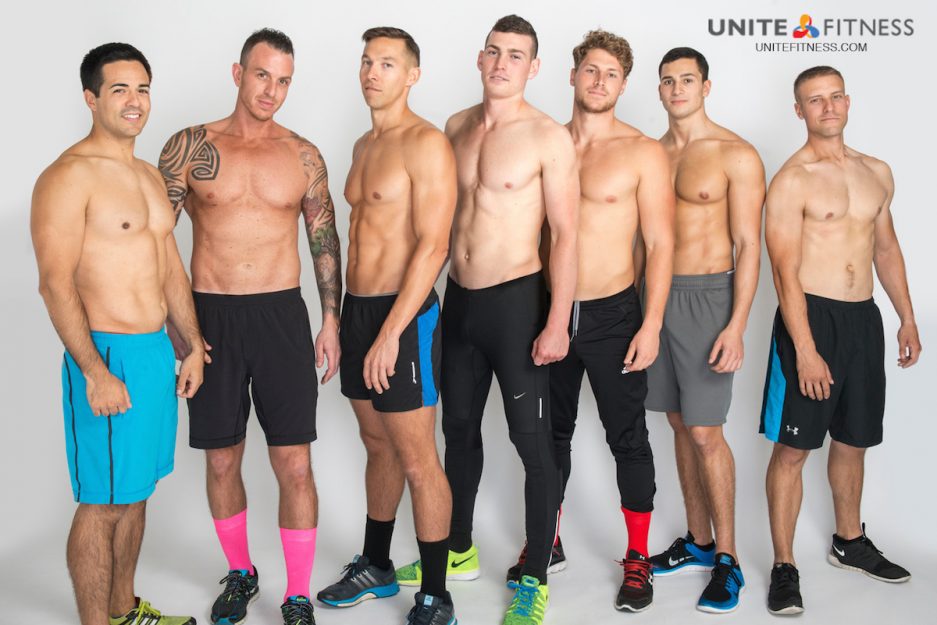 ---
---