WATCH: Dirt Bike, ATV Riders Mourn Deceased Kyrell "Dirt Bike Rell" Tyler
Hundreds took to Broad Street yesterday after paying their respects to a popular city stunt rider.
---
As the funeral service concluded for Kyrell Tyler, the 23-year-old dirt biker who was shot and killed in Southwest Philadelphia on October 14th, a lot beside the church began filling with smoke. Hundreds of dirt bikes, motorcycles and ATVs were revving up for one last ride to honor Tyler, known as "Dirt Bike Rell" on social media; they had gathered outside Tindley Temple United Methodist Church and waited for their cue. When the motorcycle hearse exited south onto Broad Street, the riders followed in single file, then prowled about Philly in tribute of the slain dirt biker (see video above).
---
Malcolm Burnley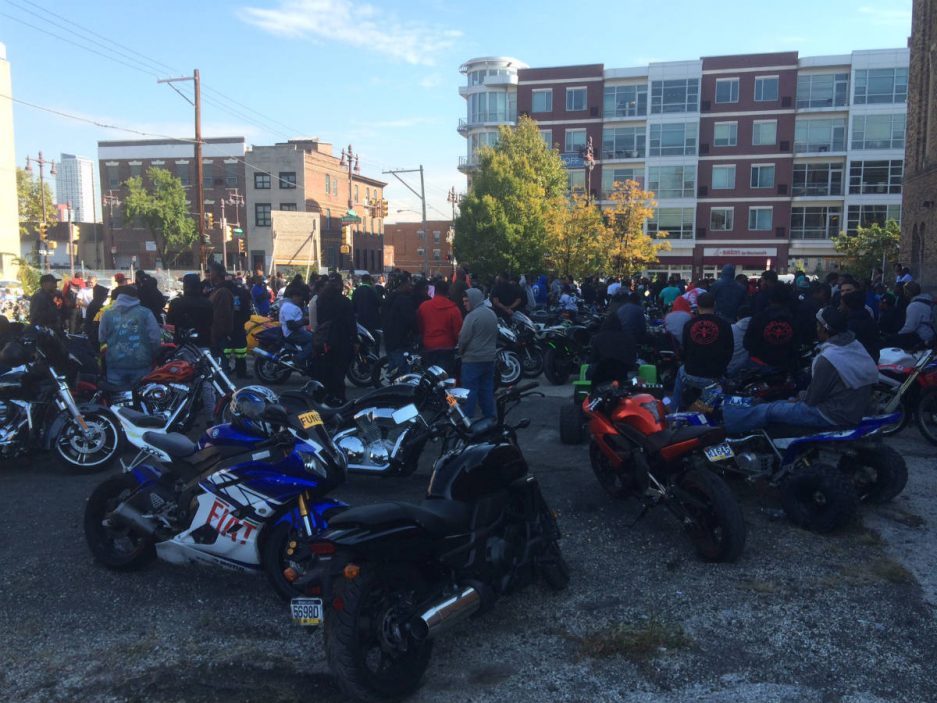 Malcolm Burnley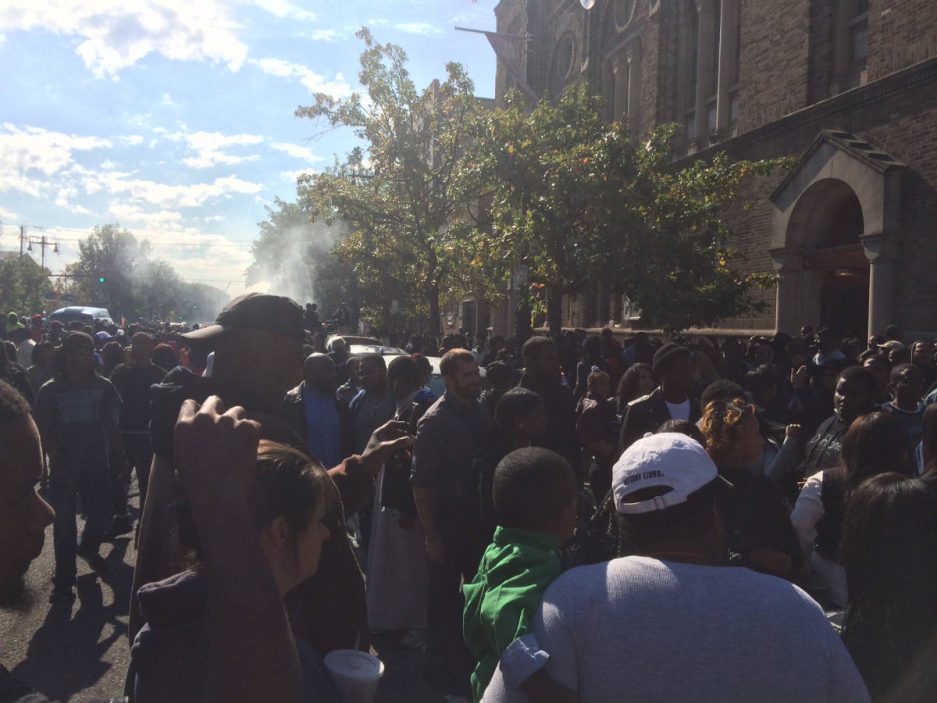 Malcolm Burnley

Malcolm Burnley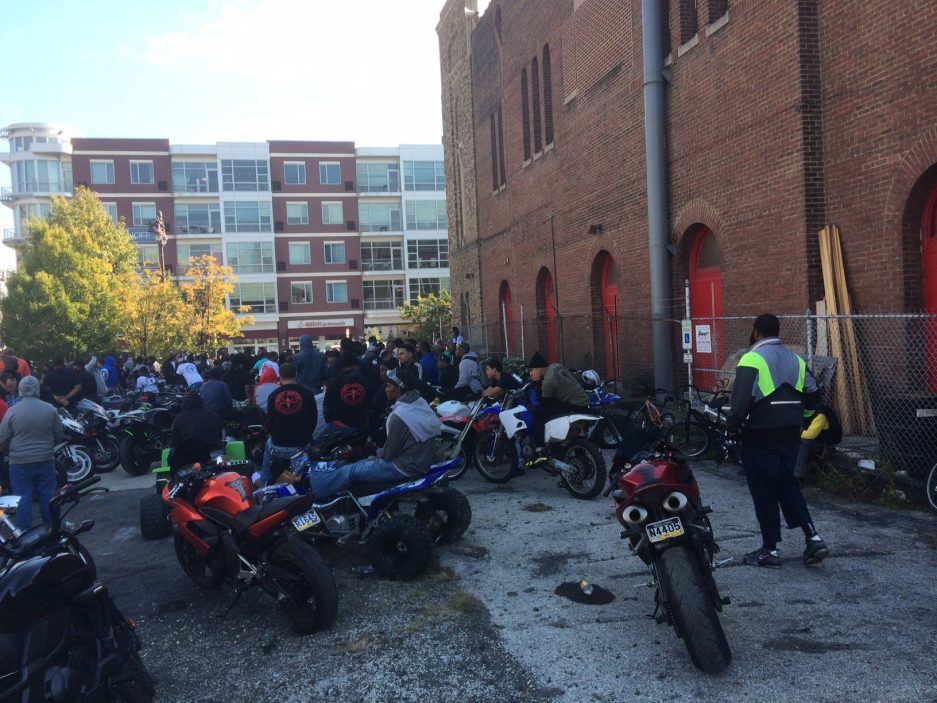 Malcolm Burnley

Malcolm Burnley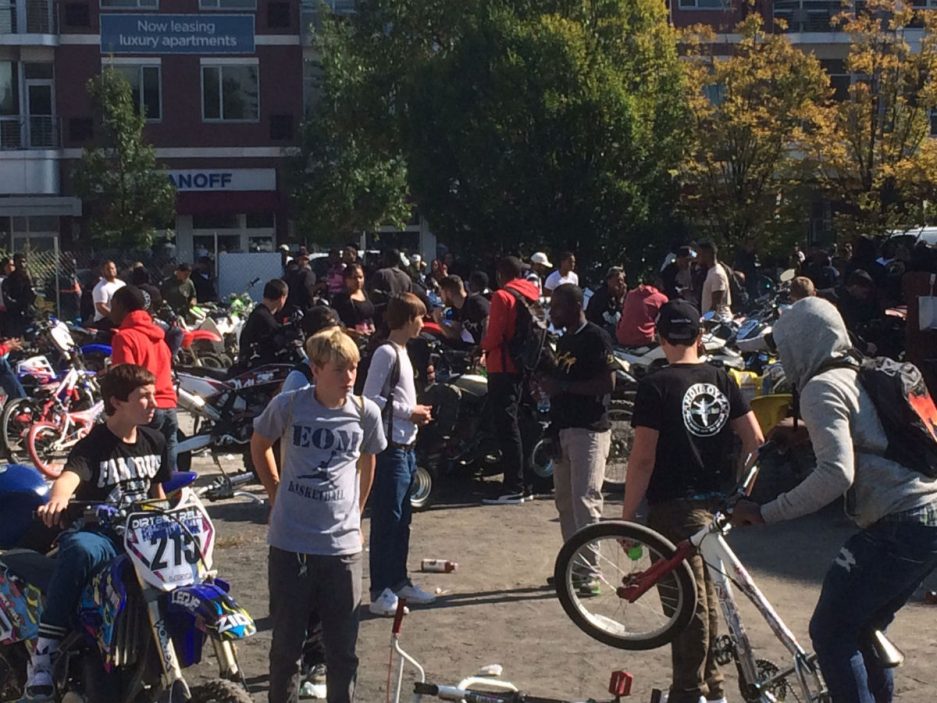 Malcolm Burnley
---
While it's illegal to drive ATVs or dirt bikes on city roads, police initially stood idle. But as day turned into night, the entourage of Tyler's colleagues were still roaming about the city, weaving in-and-out of traffic and crossing onto sidewalks. Off-road motorcycle officers were eventually called in to get them off the streets in what became the latest measure to curb the subculture's urban sprawl. For years, police have led initiatives to confiscate and impound illegally driven ATVs and dirt bikes.
Tyler was one of the more popular local stunt riders on the scene, with more than 80,000 Instagram followers and dozens of YouTube videos to his name. A week ago, his body was found inside a Chevy Monte Carlo with multiple gunshot wounds at the edge of Southwest's Kingsessing neighborhood. Police believe the murder was drug-related, although there has been no arrest. Lieutenant John Stanford announced a $20,000 reward for information leading to an arrest. There is a crowd-funded campaign to raise money for a memorial for Tyler.
View some of Tyler's videos below:
Follow @MalcolmBurnley on Twitter.
---