PHOTOS: Community Gathers at City Hall Rainbow Flag-Lowering in Honor of Gloria Casarez
---
---
HughE Dillon
HughE Dillon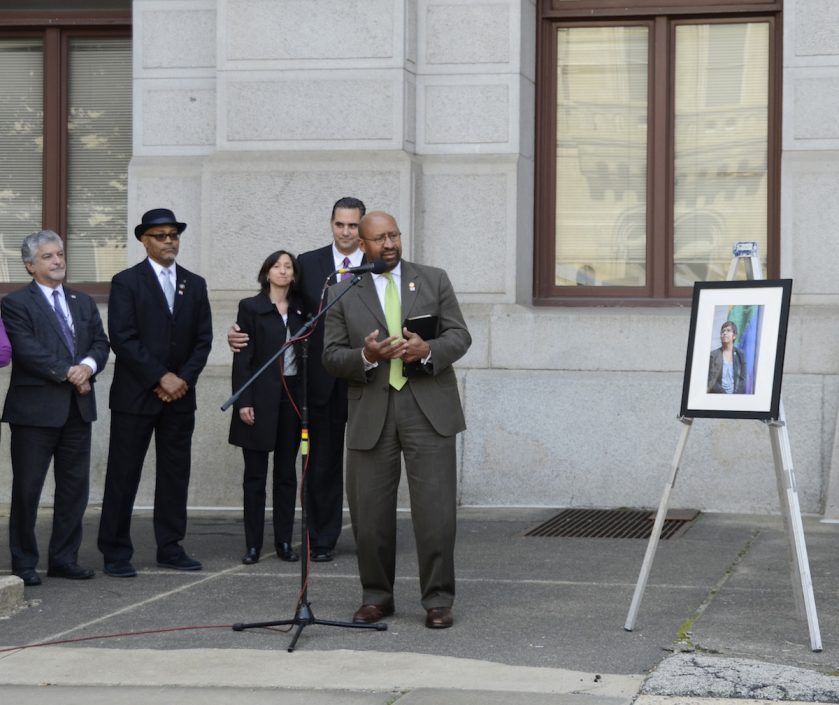 HughE Dillon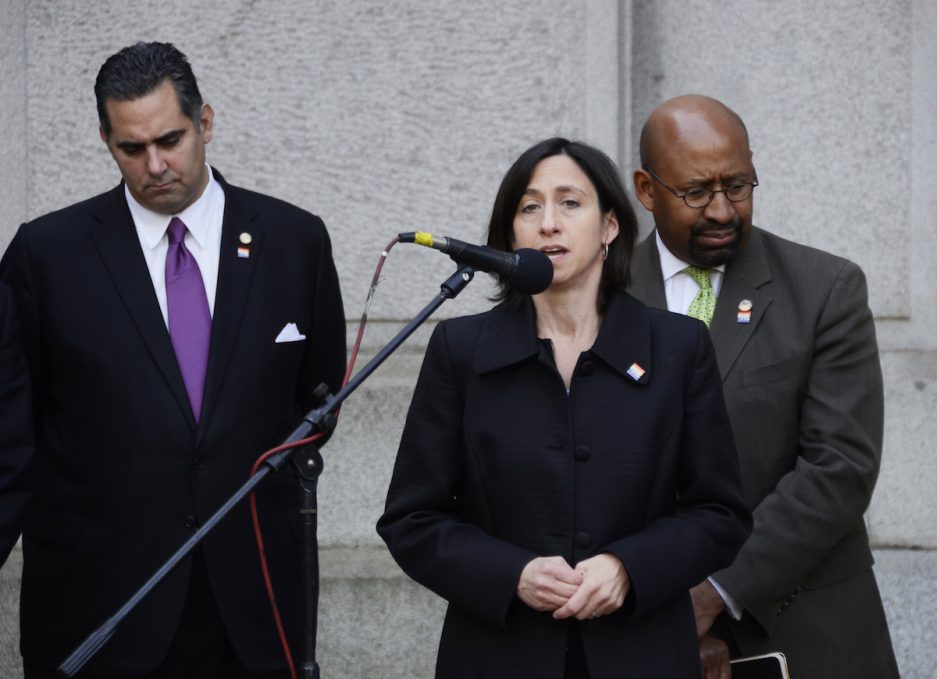 HughE Dillon

HughE Dillon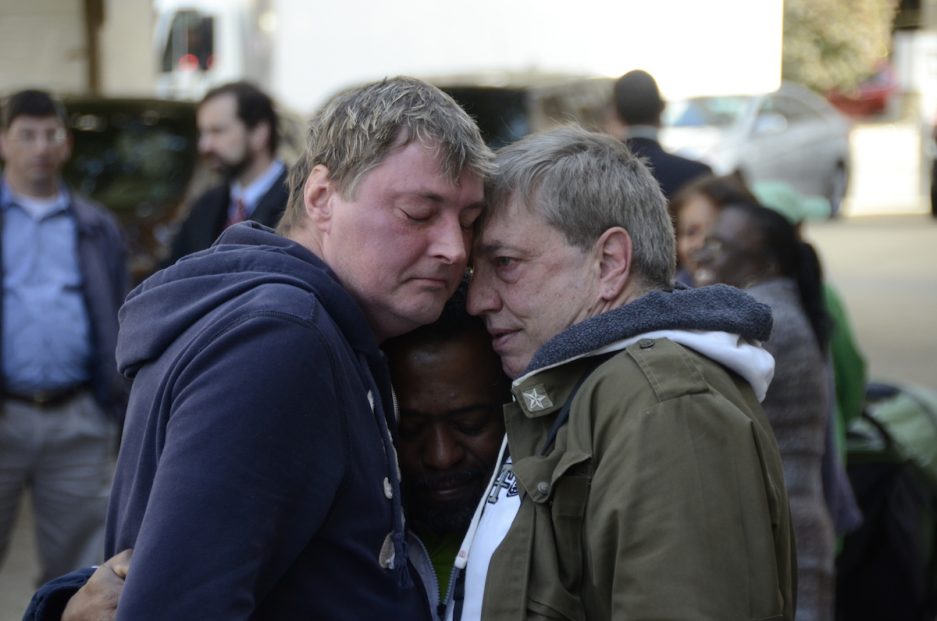 ---
This afternoon Mayor Michael Nutter hosted an emotional flag-lowering ceremony at City Hall to honor his administration's Director of Lesbian, Gay, Bisexual and Transgender Affairs, Gloria Casarez. Casarez passed away on Sunday after a long battle with cancer.
During the ceremony, Nutter shared some of his memories of Casarez, calling her a go-getter to beat all go-getters who wasn't afraid to push the head honcho around to get what she wanted. He also used the opportunity to emphasize how moments like this help you to put things into perspective.
"When we lose someone we care about a lot of things that really seemed important yesterday or today or later on today sometimes are just really not that important. It's who we are that's important. It's how we interact with each other that's important. It's important if you tell someone that you love that you love them, that you leave the last conversation in a positive way. It's a reminder that we need to stay connected in a positive way with every person—even when it's tough, because sometimes you just don't know if that's the last conversation."
After a moment of silence, Casarez's partner in the Mayor's Office of LGBT Affairs, Rue Landau, spoke, reassuring the crowd that, while the Mayor doesn't know what he will do to replace Gloria in the position, the LGBT community's voice will continue to be heard in City Hall.
That's when the crowd gathered around the flag pole to lower the rainbow flag to half-mast, a touching tribute to the woman who was there to raise it only two weeks ago.
Photographer HughE Dillon was there to capture the scene. You can see his photos above.
UPDATES
---