PHOTOS: OutFest 2014 Packed the Gayborhood Again
---
---
HughE Dillon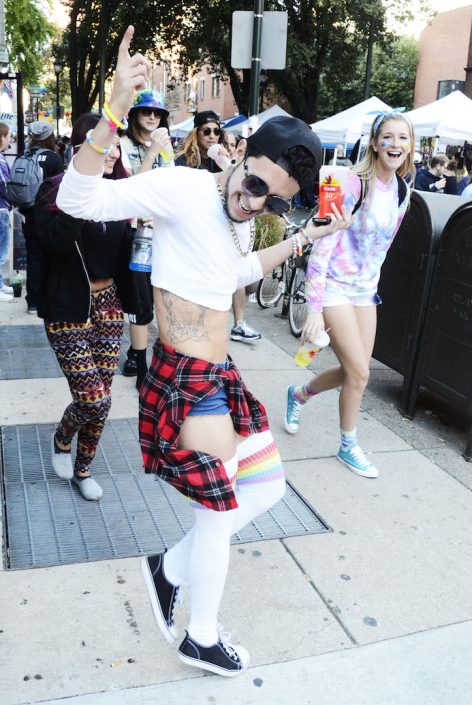 HughE Dillon

HughE Dillon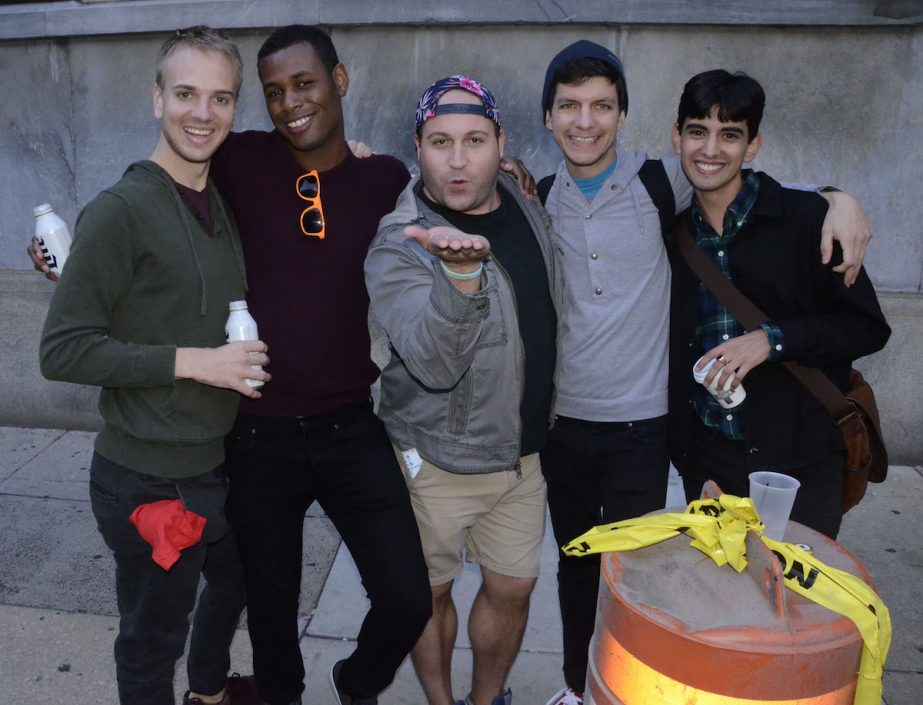 Bryan Buttler

HughE Dillon

HughE Dillon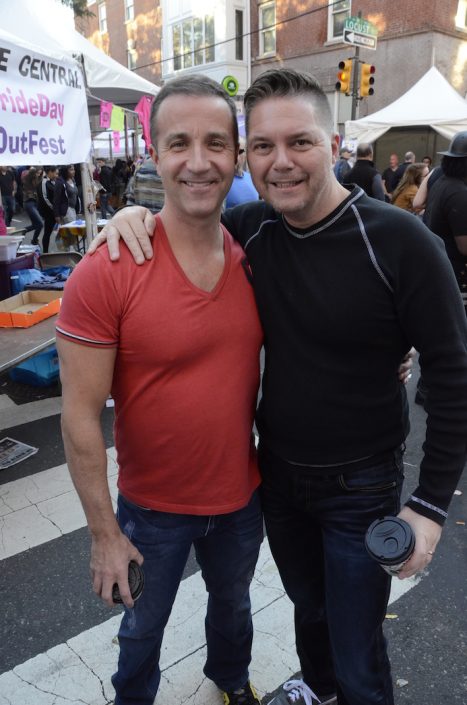 HughE Dillon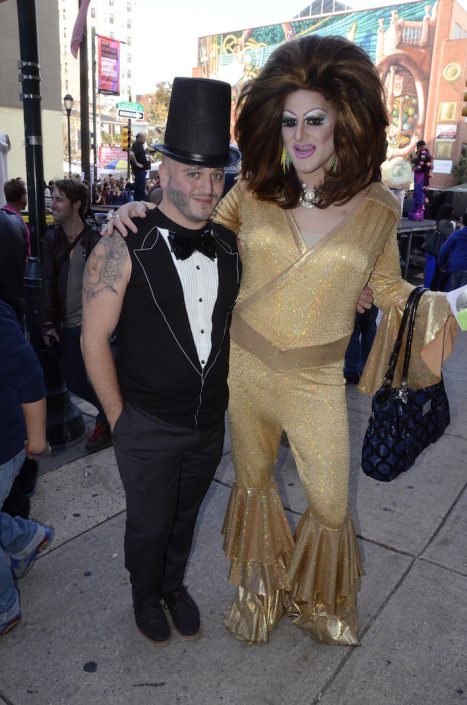 Alexander Kacala
HughE Dillon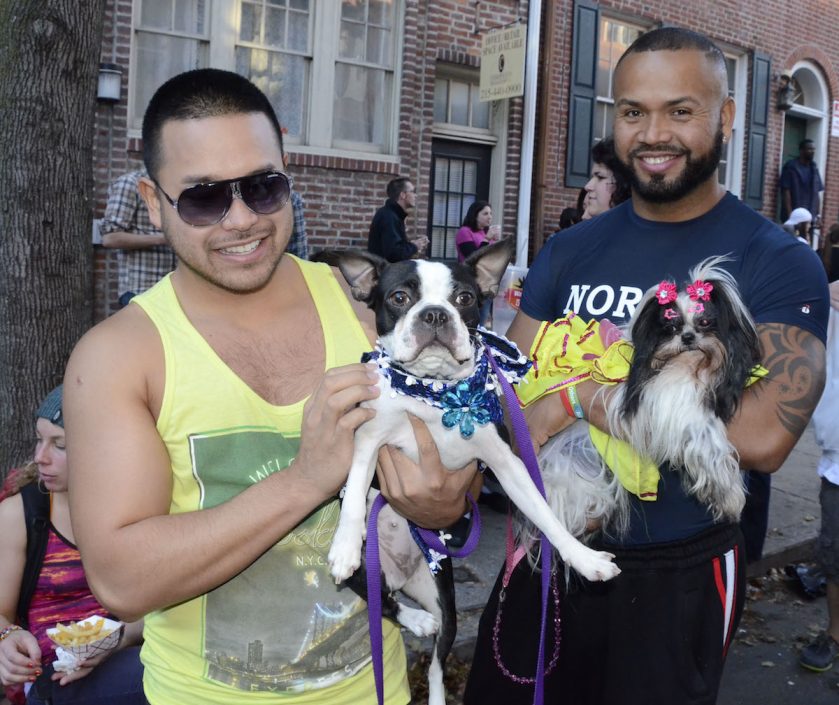 Bryan Buttler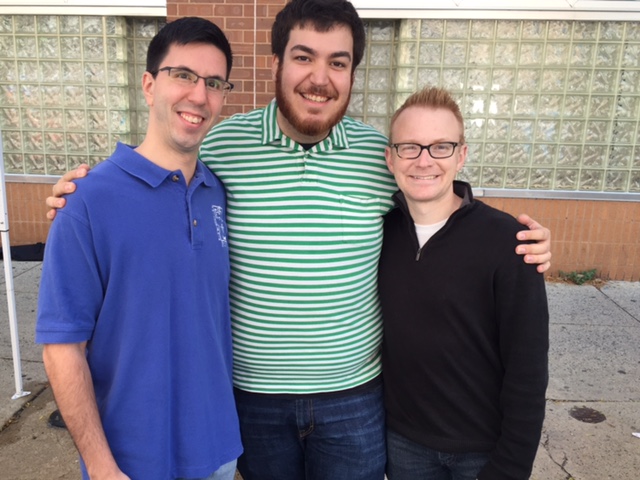 Bryan Buttler

HughE Dillon
HughE Dillon

Bryan Buttler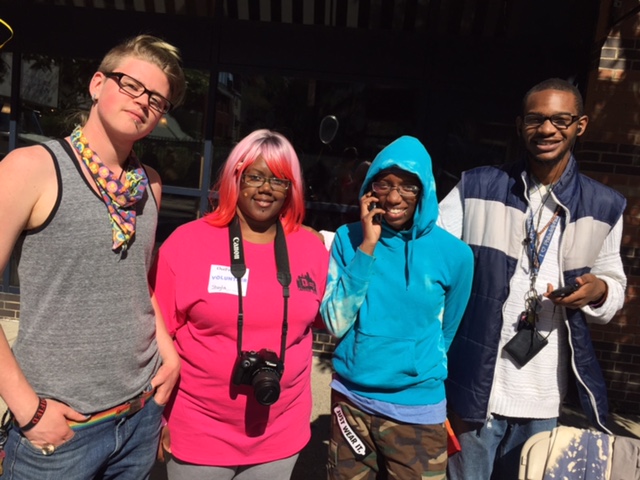 Bryan Buttler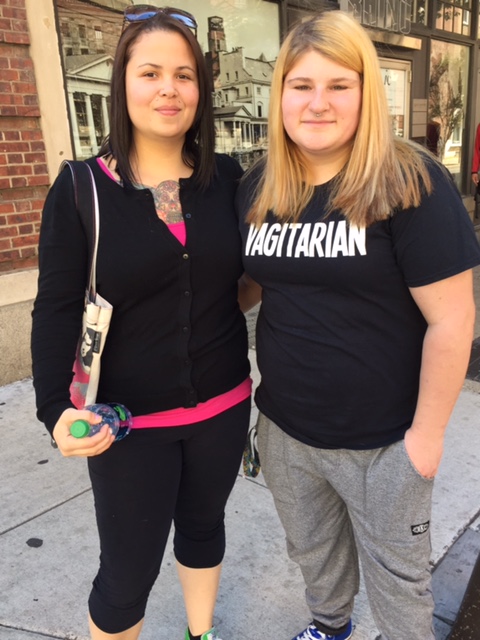 Bryan Buttler
Bryan Buttler
Bryan Buttler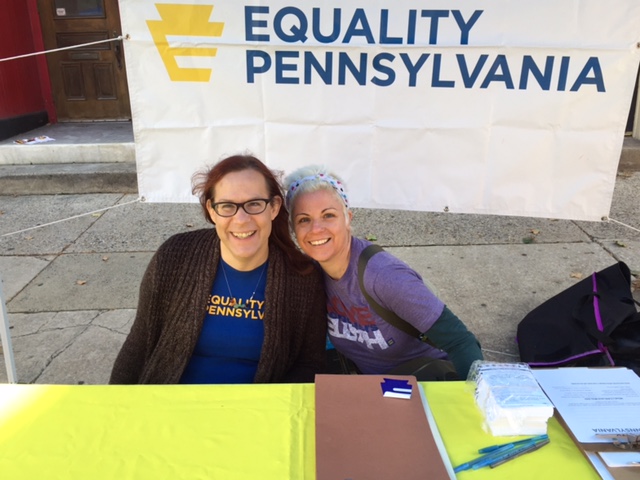 Bryan Buttler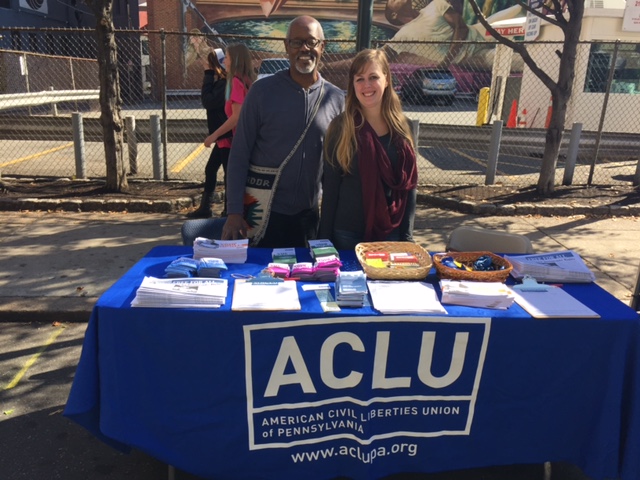 HughE Dillon

Bryan Buttler
HughE Dillon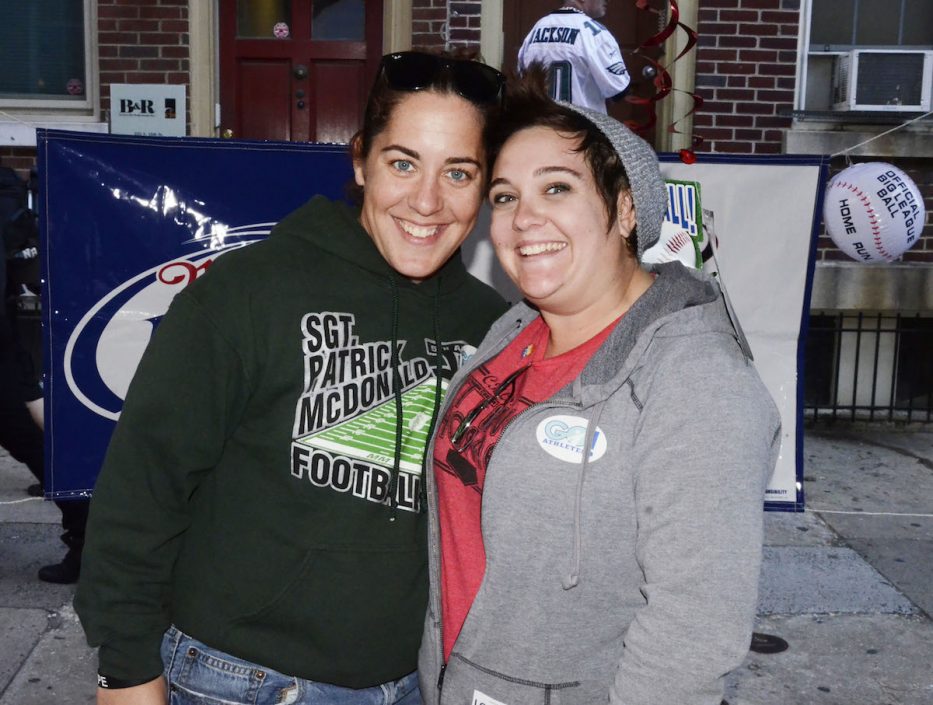 HughE Dillon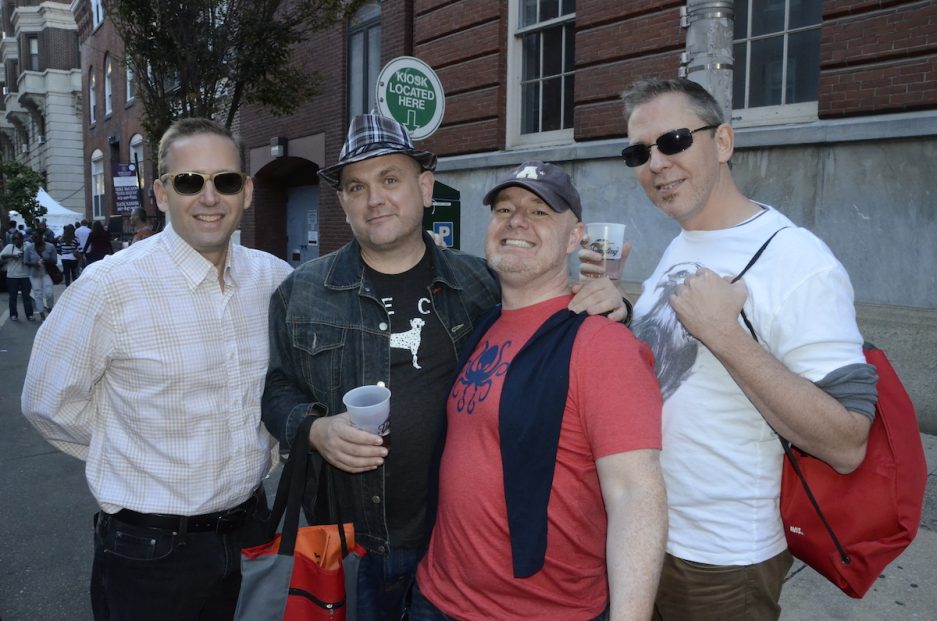 HughE Dillon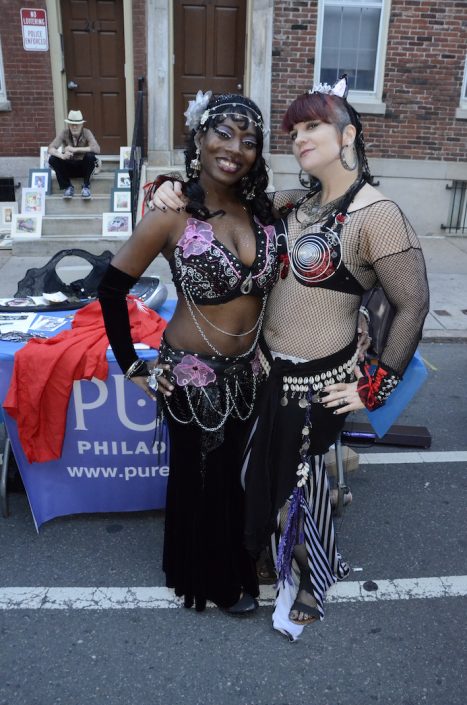 HughE Dillon
HughE Dillon

HughE Dillon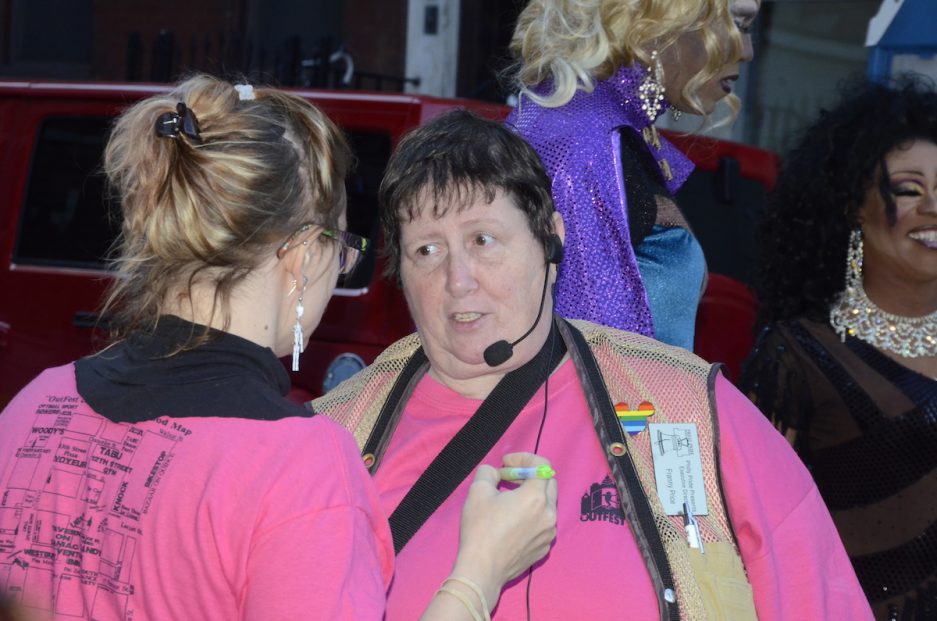 Bryan Buttler

Bryan Buttler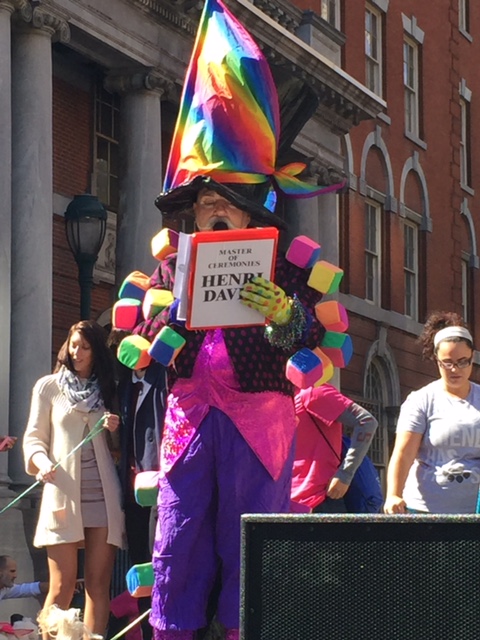 HughE Dillon

HughE Dillon
Bryan Buttler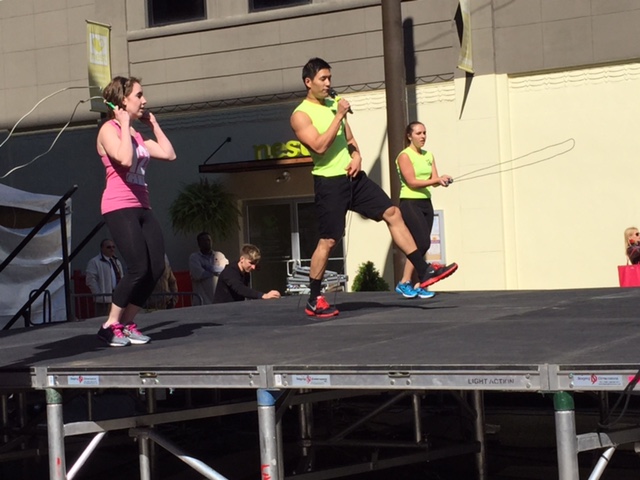 HughE Dillon

Bryan Buttler
HughE Dillon
HughE Dillon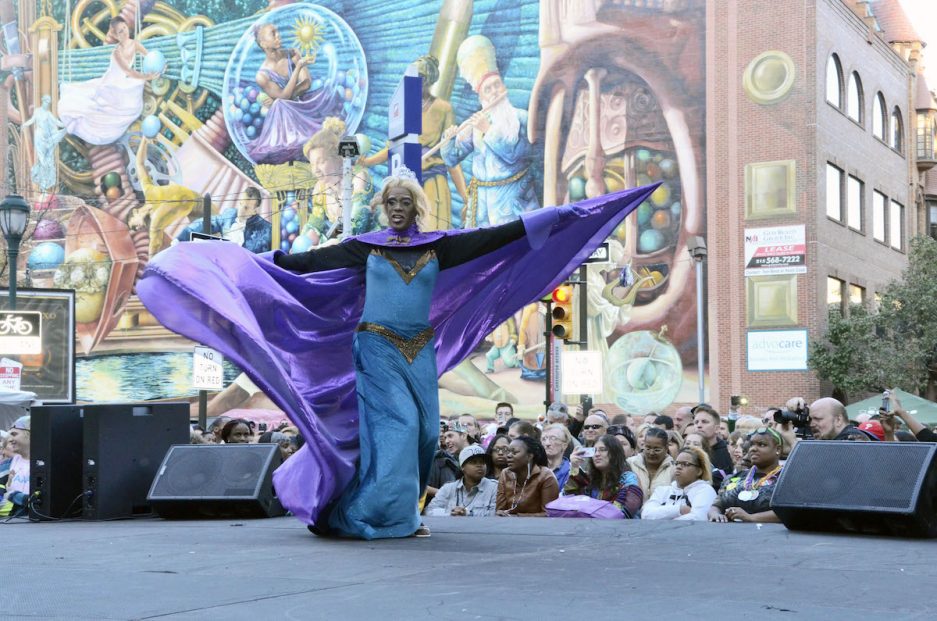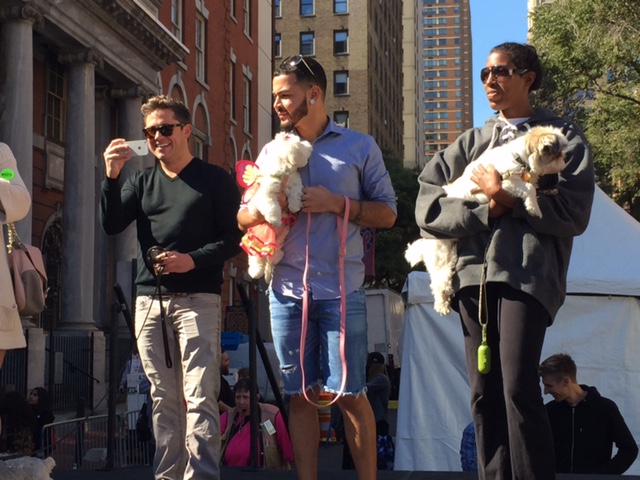 Bryan Buttler

Bryan Buttler
Bryan Buttler

Bryan Buttler

HughE Dillon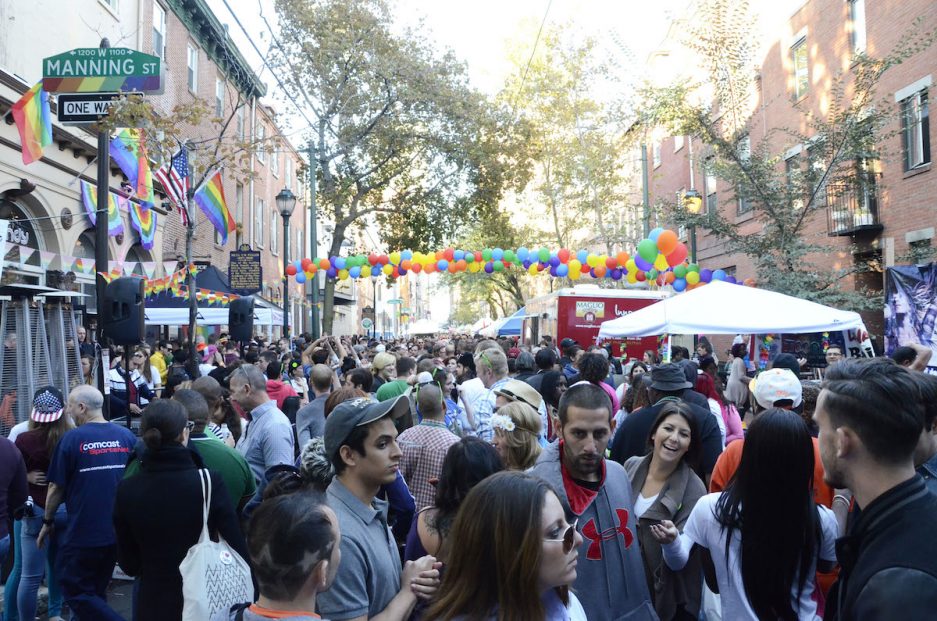 HughE Dillon
---
G Philly teammates were out taking in OutFest during three parts of the day. Contributor Bryan Buttler went early, as local organizations were setting up their tents and photographers were wiping off their lenses for a full day of picture-snapping. It was a gorgeous day for a Gayborhood block party.
Editor Josh Middleton went around 1 p.m., and the streets were already packed. Folks were riding the mechanical bull at 13th and Locust, being cheered on by the surrounding crowd; there was a get-your-blood-pumping workout routine happening on the stage at 13th and Locust; and popular spots like U Bar and Tabu were filling up by the minute. Spotted in the crowd: qFlix organizer Thom Cardwell, donning a signature scarf and beanie; drag queen Bev dazzled in her first costume of the day—complete with hair that could have pushed away any clouds that threatened the clear, blue sky (later she changed into this saucy number); Reading Terminal Market General Manager Paul Steinke was handing out election brochures, all but announcing his run for City Council at-large. (If he wins, he'll be the first out person to hold a position on City Council); and Boxers had a table set up, manned by shirtless boys who told us the new NY-to-Philly sports bar will open its doors in 10 days.
Later, photographer HughE Dillon showed up to snap the crowd when it was at its fullest. He got a lot of great crowd shots, which you can see mixed with some of Bryan's photos below. Hope you had a great OutFest. Gays rule!
---