SEPTA Preparing for More Frequent Regional Rail Trains
SEPTA's deputy GM talks of better off-peak service to come at today's City Hall/15th Street entrance unveiling.
---
On the same day that SEPTA officially rebadged Market East as Jefferson Station, as Center City District and city officials were cutting the ribbon on Dilworth Park upstairs, SEPTA general manager Joe Casey and other SEPTA dignitaries were showing off the spiffy new subway station entrance down below.
One of those dignitaries, deputy general manager Jeff Knueppel, had another bit of news that wasn't on today's agenda, but will be welcomed by Regional Rail riders: More frequent service off-peak.
"We are moving in the direction of increasing frequency on Regional Rail lines in the near future," he said in response to a question from this reporter.
Knueppel explained that ridership trends warrant the improvement, and infrastructure improvements on some lines make it possible.
"Regional Rail ridership is up 50 percent over the past 10 years," he said. "And we have made some improvements in our infrastructure, including installing turnback switches on the Manayunk/Norristown and Chestnut Hill East lines."
These switches will permit short-turning of trains, a key element in providing more frequent service. Knueppel said that with the improvements, it will be possible for SEPTA to operate trains on these two lines at half-hourly intervals off-peak, and that such service is likely to be implemented in the next few years.
While we all await that happy day, we can, for now, ooh and aah at the new, brighter, fully accessible concourse entrance to City Hall and 15th Street subway stations beneath Dilworth Park.
The entrance is fully equipped for SEPTA's New Payment Technology, now set to go into operation in 2015, and has wide fare gates and elevators to accommodate riders in wheelchairs. The turnstiles also accept TransPasses and TrailPasses, and an attendant in a booth at the Broad Street Line entrance accepts tokens and cash.
The new entrance is filled with natural light from two curved glass canopies covering the main entrances.
The entrance is the first phase in a multi-year series of improvements to the City Hall/15th Street station complex, culminating in the complete reconstruction of City Hall station itself, beginning in 2018.
---
Sandy Smith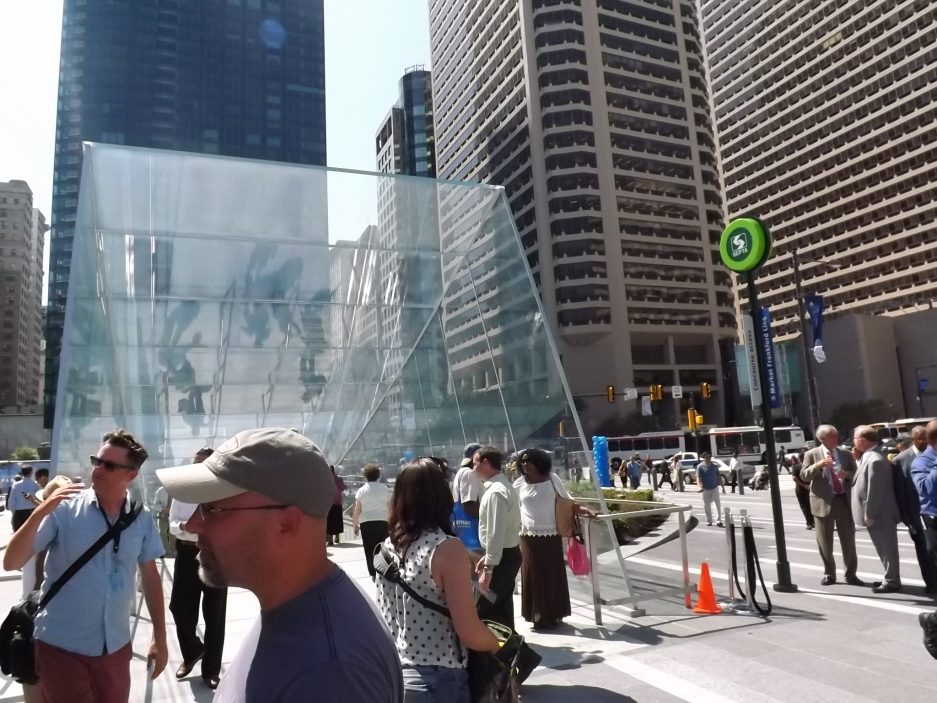 Sandy Smith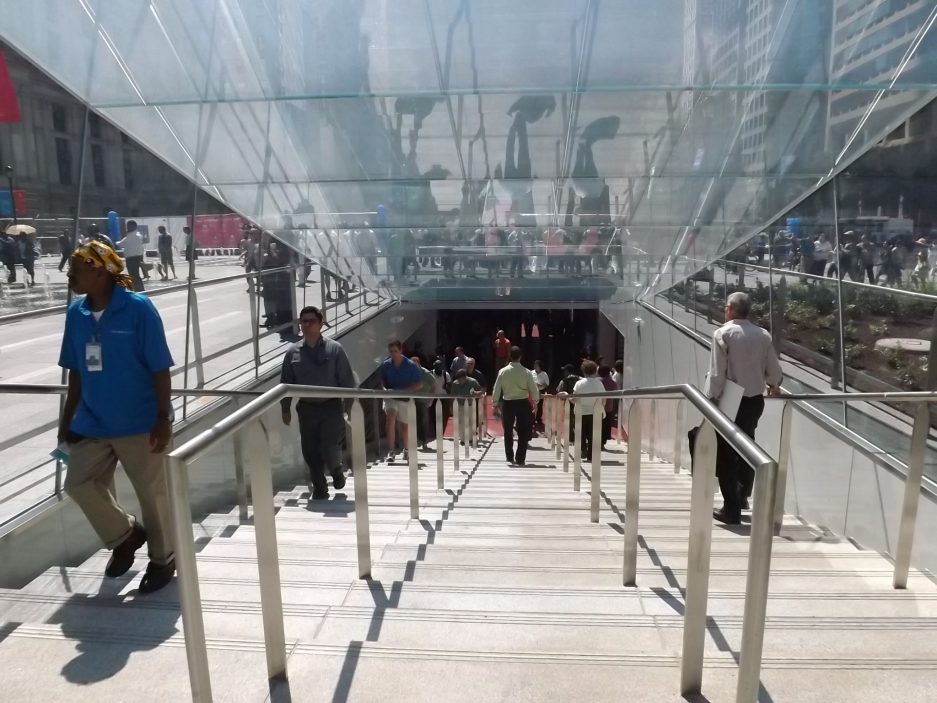 Sandy Smith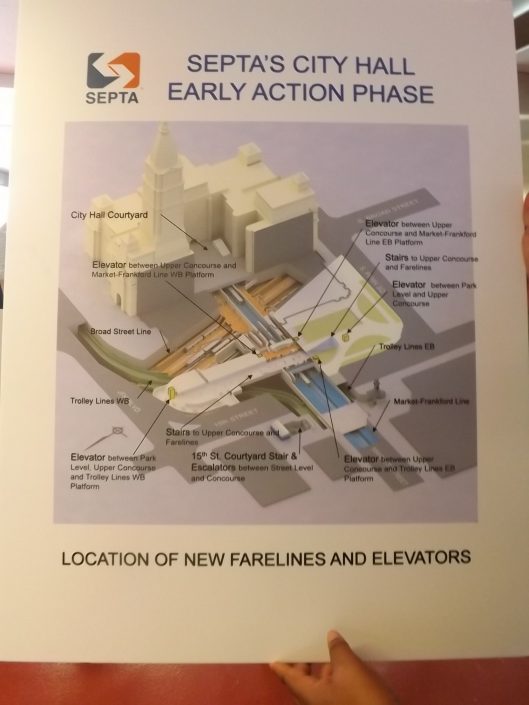 Sandy Smith

Sandy Smith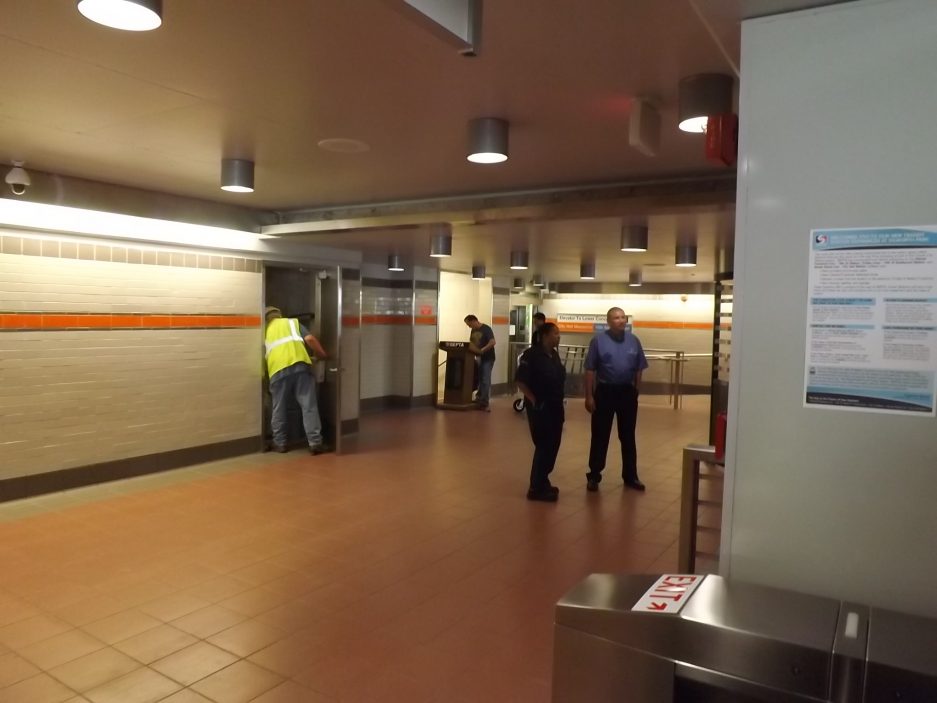 Sandy Smith
Sandy Smith

Sandy Smith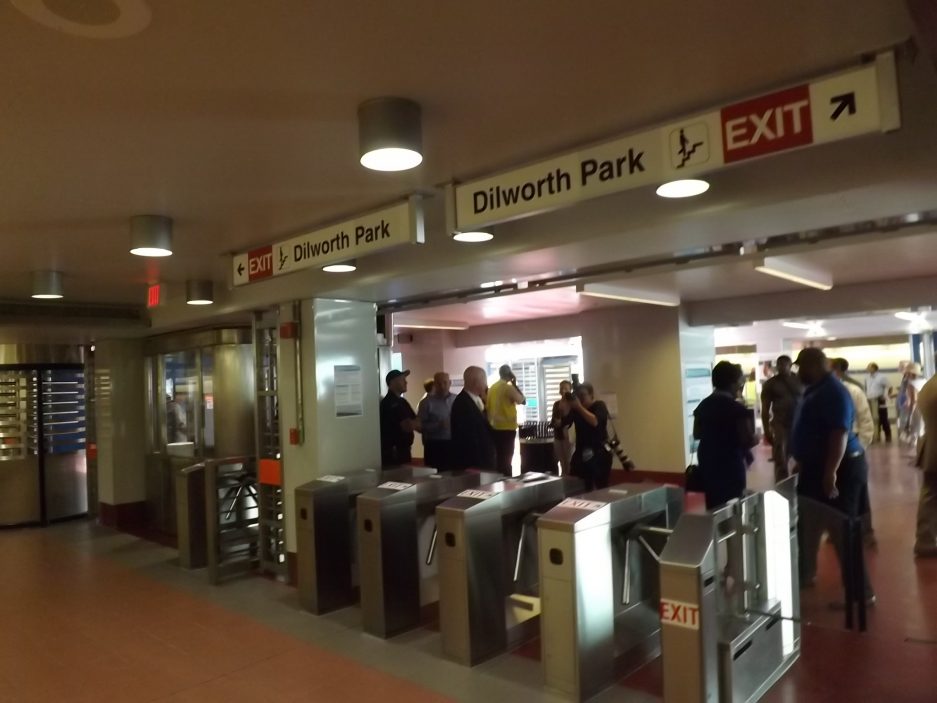 Sandy Smith
Sandy Smith
Sandy Smith

Sandy Smith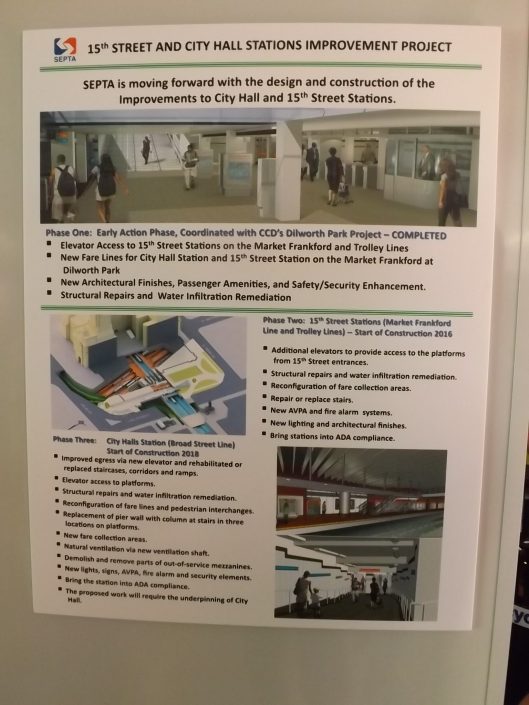 ---
Follow @MarketStEl on Twitter.
---
---