PGW Nightmare: Family Has Gas Shut Off Over "Secret" Gas Line
Told no gas until they pay 11 years of bills they didn't know they had.
---
---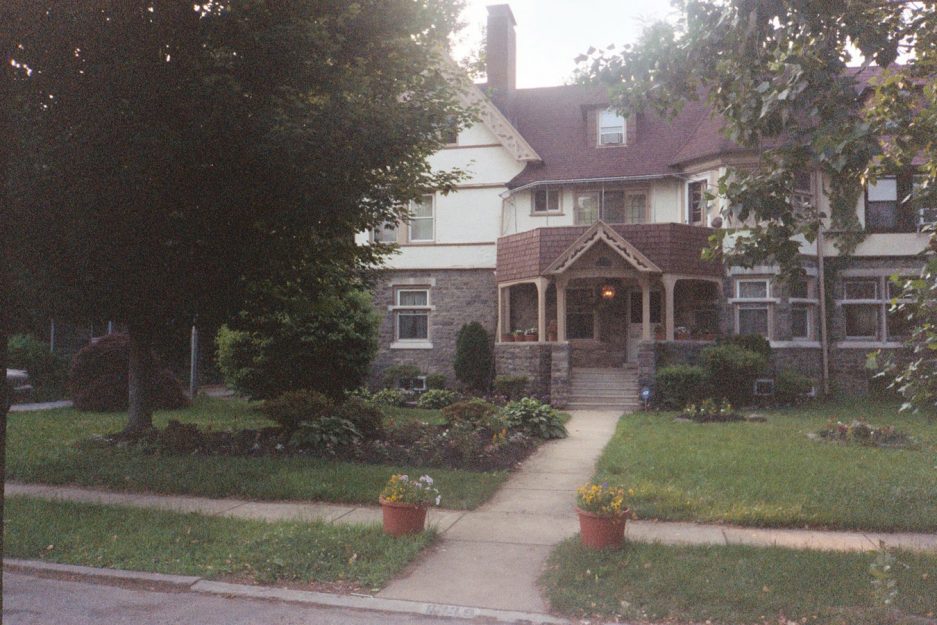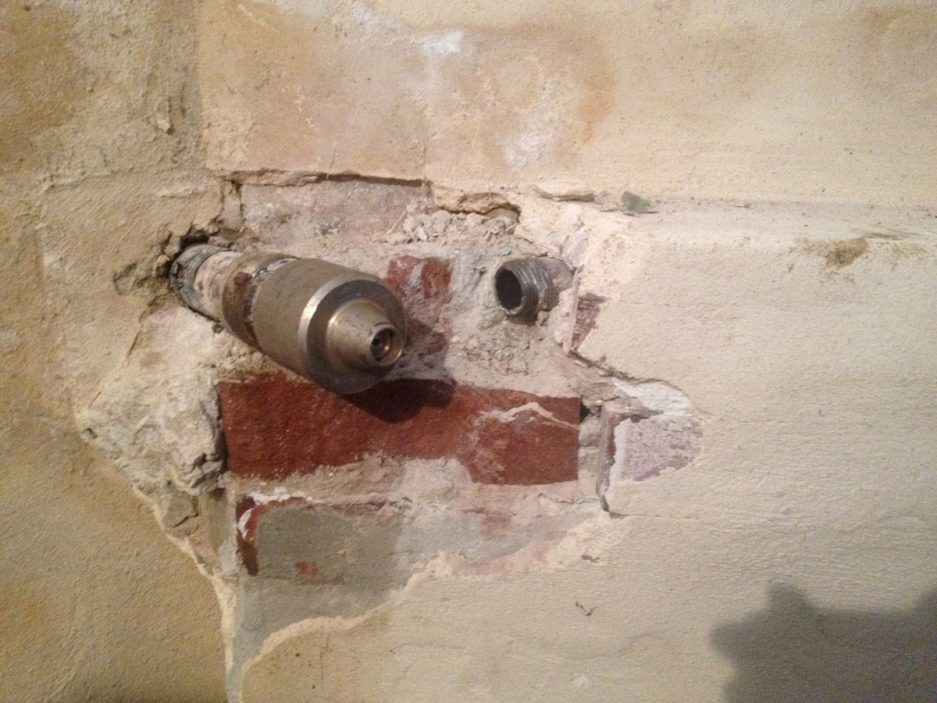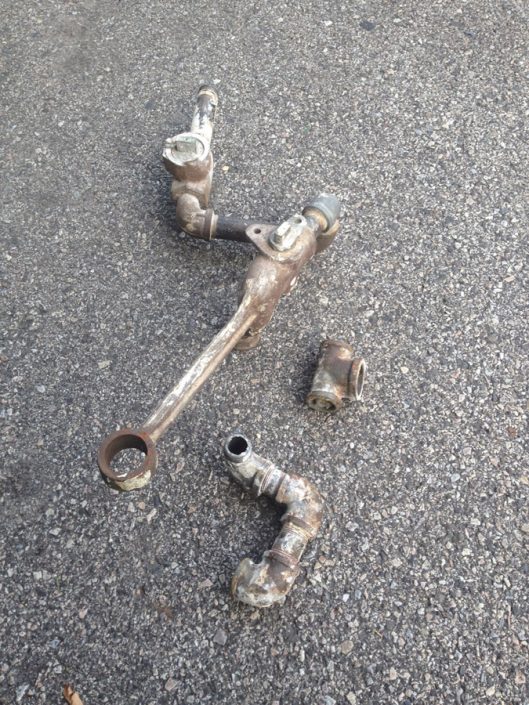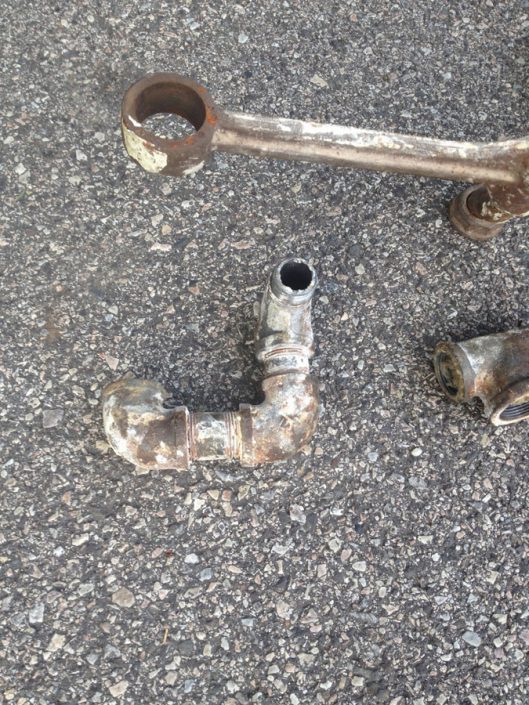 ---
(This piece has been updated to include comment from a PGW spokesperson and a copy of the termination of service notice Anderson-Bell says she received.)
LiRon Anderson-Bell and her husband Glenn relocated from Blue Bell to a big house in the Overbrook Farms neighborhood of Philadelphia in 2003 after they fell in love with the tree-lined community just minutes from the Eastern edge of the Main Line. But now their love affair has turned into a veritable nightmare after a visit this week from PGW.
Several weeks ago, the University of Pennsylvania graduate got a letter from PGW telling her that they needed to install a new gas meter, as the utility company has been doing throughout the city. She got on the phone to schedule a visit, and the workers came out on Tuesday of this week. But by the end of the day, PGW was accusing her and her husband of theft, and they shut off the family of four's gas.
In the process of turning off the gas to install the new meter in the basement of her home, the technician servicing the property realized that some of the gas-dependent appliances did not shut off. Further investigation was needed, he said, so he called in his supervisor, and within a few hours, a series of PGW trucks and personnel came out to the house to poke around.
Workers demolished part of the interior basement wall and found gas lines that bypassed the PGW meter and tapped directly into the main gas line. Anderson-Bell says that she never knew it was there, because it had been concealed within the cement wall. PGW ripped the equipment out of her wall and handed her a termination notice that states that her gas was shut off for "Theft of service or tampering with utility equipment …"
"PGW staff told my husband that we will receive a bill for the unbilled PGW service to our residence going back to taking ownership in 2003," she says. "And that our service will not be restored until we pay the bill in full. We have not been able to get a date by which we will receive the bill."
"The techs were very sympathetic," she says. "But they basically say that theft is theft. Doesn't matter if there are children. Doesn't matter if there are elders. Because they have no way of proving that it was not me."
Anderson-Bell says that no one in her family had any clue that there was an illegal gas line present, and she maintains that she has never been late with a single PGW bill since moving into the house in 2003. And when she got the notice from PGW to set up a time for a meter replacement, she says she complied immediately. "These are not the actions of someone knowingly stealing gas service," she points out.
But that's not to say that the family didn't think there was something a little strange going on with their gas service.
After several months in the house, they noticed that the PGW bill was around the same amount each month, so they called PGW to make sure that the house wasn't on one of those "budget plans" that charge you the same amount of money throughout the year. Nope, PGW told them, according to Anderson-Bell.
And after the cold winter of 2003-'04, the PGW bill had only risen slightly. Again, she says she called PGW, but she says that they told her that everything looked fine. So, understandably, the family just shrugged off the anomaly. A decade later, they are paying the price.
"I have no way of knowing which previous owners are responsible for the illegal gas hookup, but we have pumped close to $100,000 into this house," says Anderson-Bell. "None of us have any way of knowing how long this gas line bypass has been in place, yet PGW says that we are responsible for 11 years of charges. How is that legal and reasonable? We have paid a bill in good faith every single month since July 2003."
Anderson-Bell has fired off letters to Councilman Curtis Jones, Jr. and PGW VP Doug Oliver, formerly a spokesperson for Mayor Nutter. But so far, no response and no gas. "I don't even know how much the bill is going to be that I am supposed to pay," she says. "So I don't know how many tens of thousands of dollars I am going to have to come up with, and there's no way I am going to be able to come up with it. But right now, I just need them to turn my gas on immediately, and we can fight about this later."
According to Barry O'Sullivan, PGW's director of corporate communications, the shut-off is not related to a bill. "Any by-pass that circumvents the gas meter represents a real safety hazard — for customers and their neighbors," he said. "Our procedure is to immediately interrupt the flow of gas to any unsafe and unsanctioned system. In addition, as our own system has been compromised by the addition of a by-pass, we must also temporarily discontinue service to the property. Unfortunately for the customer, until the PGW system can be repaired and we can verify that all gas appliances at the property are properly installed, we cannot restore service. That's true irrespective of any findings from the investigation."
O'Sullivan contends that PGW "has not accused anyone currently at the property of theft. At the same time, an illegal by-pass was discovered (hence the 'theft of service' notice) at the property so we need to run our investigation, inconvenient as that is."
As to Anderson-Bell's assertions that PGW workers on site told her the restoration of her service was contingent upon a bill being paid, O'Sullivan says, "I'm not sure why anyone would say that. I can tell you that no one I've spoken to here is talking about issuing a bill to Ms. Anderson-Bell. Our focus is exclusively on correcting an unsafe situation and trying to find out who installed the by-pass and when. The results of that investigation will dictate how we proceed and what we can do to accommodate the restoration of Ms. Anderson-Bell's gas service."
Below: The termination form Anderson-Bell says she received.
(Photos courtesy LiRon Anderson-Bell)
Follow @VictorFiorillo on Twitter.
---
---