Mayor Nutter Needs to Step Up Over Philly 4th of July Concert Debacle
Do you let Olivia talk like that at home?
---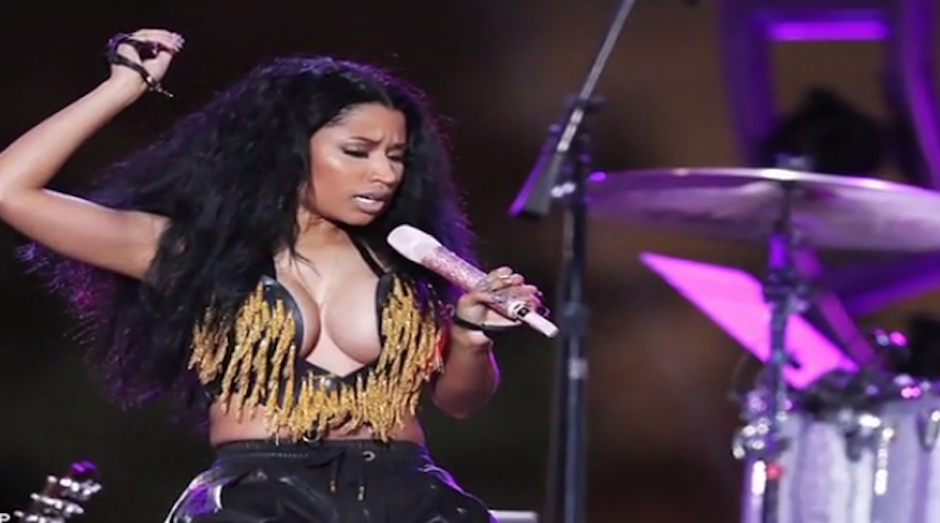 Since publishing my criticism of the July 4th concert in Philadelphia, I have heard from many readers who, like me, are furious with the city for turning what should have been a patriotic, family-friendly event into a tawdry, expletive-filled concert that showed about as much class as an episode of It's Always Sunny In Philadelphia.
If you were knocking back daiquiris in Avalon, blissfully unaware of the events of July 4th in Philadelphia, allow me to get you up-to-date: Nicki Minaj, Ed Sheeran, the Roots and some other folks performed for our official, city-sponsored 4th of July concert, hosted by comedian Marlon Wayans.
Most of the performers proceeded to "shit," "bitch," "dick," "nigga," "fuck," and "motherfucker" their way through their songs. Wayans made jokes about slaves and penises. And then there were fireworks, because it's, you know, 4th of July in the birthplace of freedom.
There is, apparently, some doubt over whether or not anyone actually used any foul language at the concert.
Roots frontman Black Thought had this to say on Twitter:
Annoyed by negative press regarding @philly4jam. I didn't curse. Nor did I hear minaj curse. She came close but omitted syllables etc.

— Black Thought (@blackthought) July 6, 2014
(Sorry that we annoyed you, Mr. Thought, but we did hear plenty of cursing.)
And here's what Daily News columnist Stu Bykofsky wrote when he finally got to addressing the issue more than a week after the concert:
Nutter promised a city "review," led by City Rep Desiree Peterkin Bell, Nutter spokesman Mark McDonald told me, sort of suggesting that bad words maybe hadn't been uttered, but failed to produce a show tape last week.
Now, in case there is really any doubt about whether the 4th of July concert was family-friendly, here's a short live recording of Nicki Minaj performing:
I know that's a little hard to hear, so here's a guide to what you just listened to, starting at 0:48.
All these bitches is my sons
And I'ma go and get some bibs for 'em
A couple formulas, little pretty lids on 'em
If I had a dick, I would pull it out and piss on 'em.
That's right. It's the 4th of July in Philadelphia, and our mayor and Desiree Peterkin Bell (yes, the same person charged with investigating the mess) hired a person to come to Philadelphia to celebrate the independence that began here by saying, "If I had a dick, I would pull it out and piss on 'em."
Well, 83% of the readers who took our poll said Philadelphia deserves better.
Reacting to the uproar that occurred immediately after the concert, Nutter told KYW the following: "The acts are fairly well known, and people have the choice to either not participate while that artist is on, or not be around, or go to the bathroom. Go get something to eat!"
How mayoral of him.
That's just not good enough, Mr. Mayor. Do you use that type of language around your daughter, Olivia? Do you allow her to use it around you?
If the answer is, as I imagine it to be, no, then you owe the citizens of Philadelphia a heartfelt apology. The evidence is clear. You and your staff effed up here.
Follow @VictorFiorillo on Twitter.
---
---