Philly Women's Flag Football Team to Compete in Gay Bowl 2014
---
In anticipation of Gay Bowl XIV — hosted right here in Philadelphia — organizers from the Greater Philadelphia Flag Football League (GPFFL) wanted to form a local women's team to participate in this year's games. They recruited Julie Chovanes, a transgender former offensive guard at Villanova and longtime member of GPFFL, to take the reins, and just like the Philadelphia Lightning was born.
Now a few weeks in, Chovanes has a team of about 15 to 20, and is gearing up for practice to begin next week. The summer is already promising to be a busy (and competitive one), with match-ups between other local mens and co-ed groups, and a mini-tournament against teams from NYC, Washington and Baltimore in August. The big mamma jamma — Gay Bowl — takes place in October.
While Philadelphia Lightning has enough players to compete at Gay Bowl, Chovanes is actively recruiting other women to join, because, as she tells me, "This isn't a one-shot kind of deal. We want to continue playing long after Gay Bowl."
Any one interested can sign up here, and should be able to adhere to this simple philosophy: "We are here to play hard, represent Philadelphia, and have fun. Our team is open to all women, in the LGBTQ community and our allies, with a love for sports, a desire to be part of something amazing, and the passion to be dedicated. We are a no-hate team that puts self-respect first; for those in and outside of our community."
Practice will take place every Monday from 8 p.m. to 9:30 p.m. at Columbus Square Park, at 12th and Wharton streets in South Philly. The first one is April 7th. To keep track of the Philadelphia Lightning, follow the team on Facebook. To get you in the football spirit, I've posted a few pics of team members in action.
---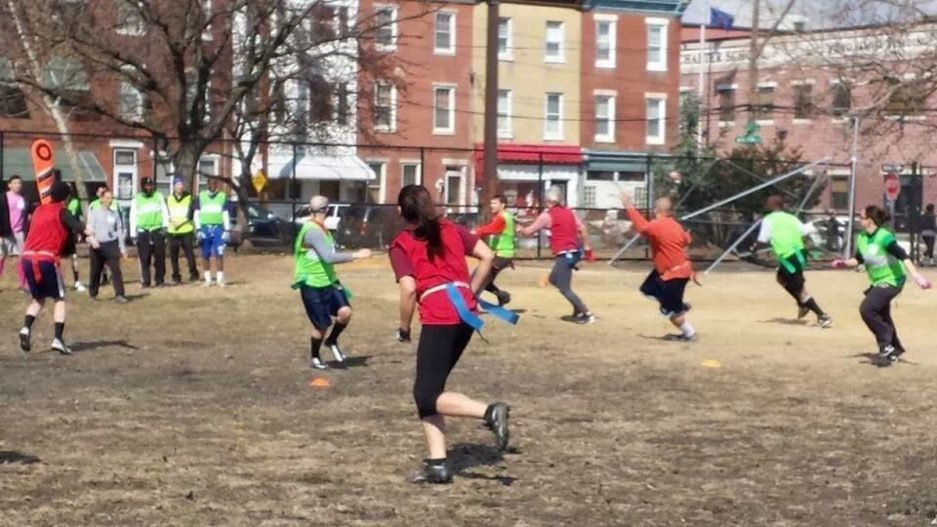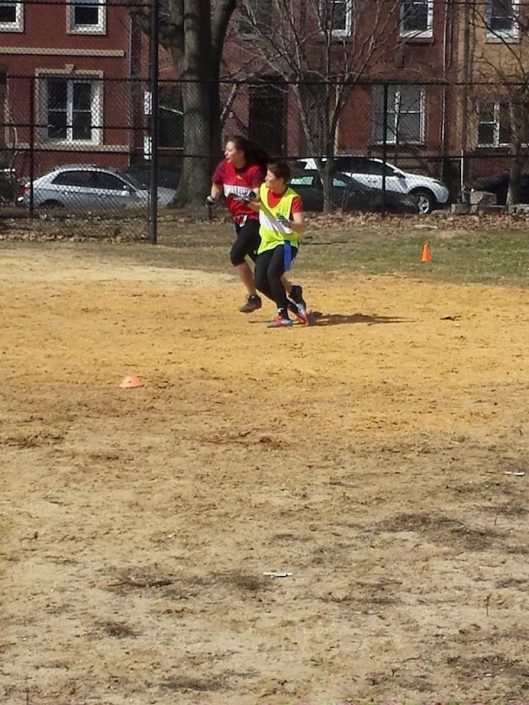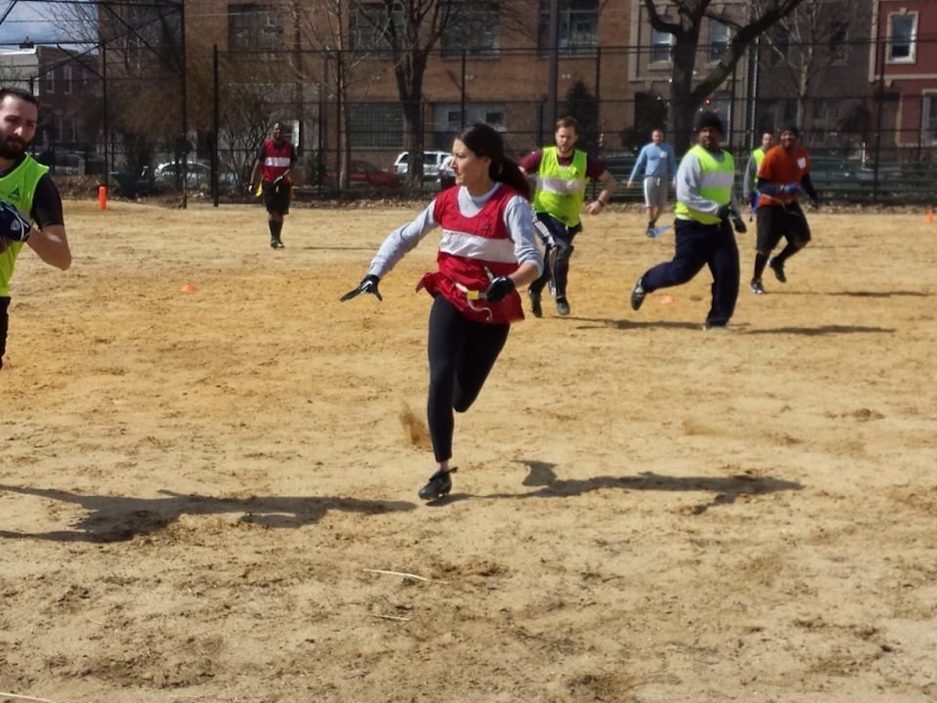 ---
---