Shore Trip Confessional: Peeing on the Garden State Parkway
Last week I played hooky and set out for Cape May. Then my tire blew out.
---
Last week I played hooky from my day job and drove to Cape May. The goal: Lock myself into a hotel room facing the ocean and work on a possible book project while enjoying what I consider a profound luxury — room service.
I was more than halfway there, on the Garden State Parkway just over the bridge between Ocean City and Sea Isle, when the front passenger tire blew. I pulled off to the side of the road, and after the shaking in my hands stopped, reached into my wallet to pull out my AAA card.
Except I didn't have my AAA card. When I travel, I carry a smaller wallet with cash, my license, two credit cards and my health insurance card, but no AAA card, which is dumb. I drive a 12-year-old Honda Civic that has a good shot at failing its inspection in May. If anything were to go wrong on this trip, it was not going to be my health, but the health of my car. As I sat in that car on the side of the road, the AAA card sat snugly in my large wallet at home.
---
Jen A. Miller

Jen A. Miller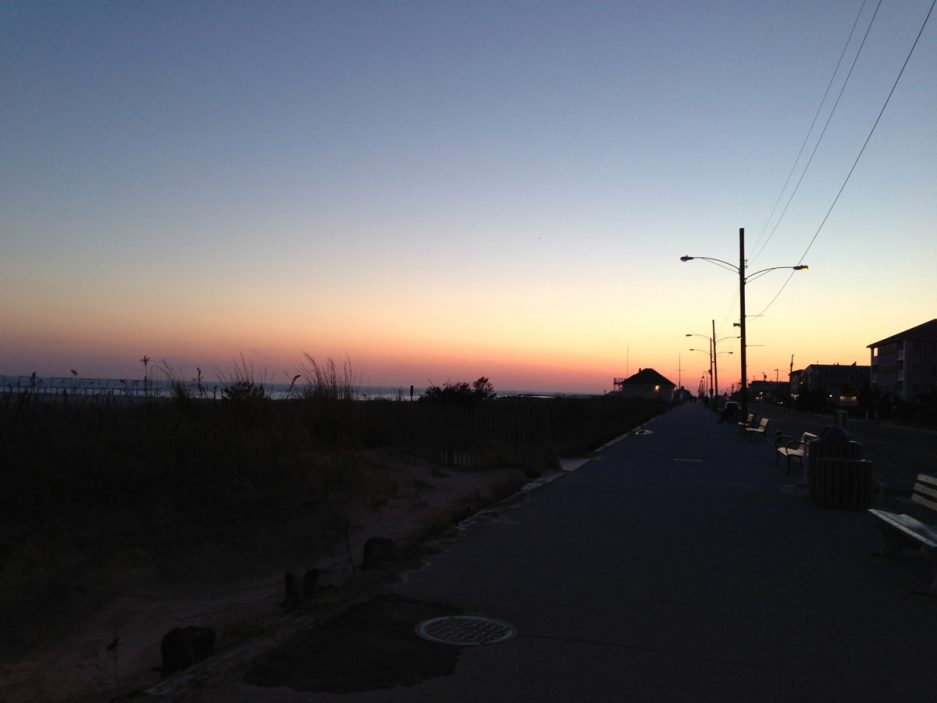 Jen A. Miller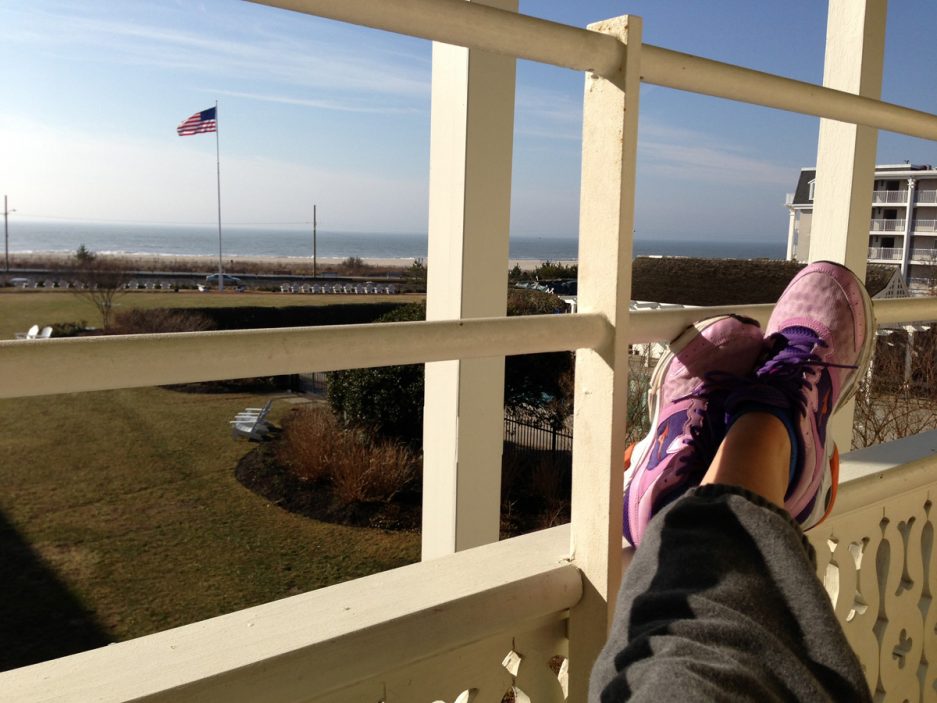 Jen A. Miller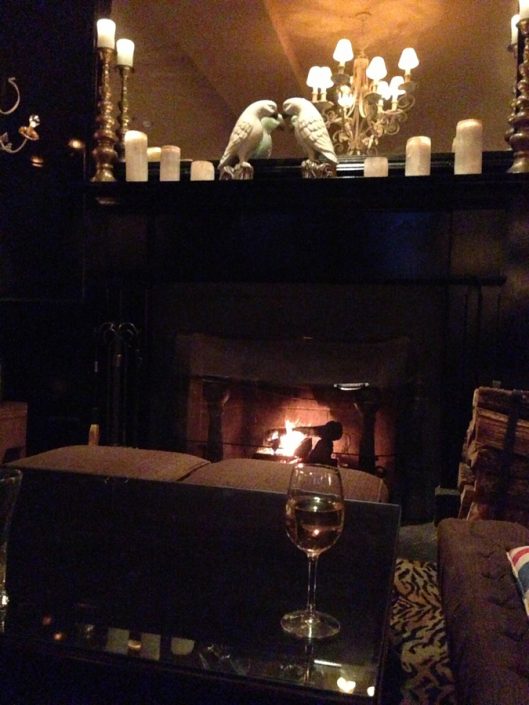 ---
To further complicate the matter, I am not the primary AAA account holder. My dad is because, being Dad, he still buys his unmarried daughter a AAA membership for Christmas every year. I know how to get to my dad's house, but I don't have his address memorized, so I pulled up White Pages on my phone, found his address so AAA could locate my account number, Googled the AAA emergency roadside assistance number, and then started dialing, which is exactly the moment I realized my phone battery was about 50 percent charged. I had a car charger, but that had stopped working too.
Calling AAA, I already knew, would just to get me shuttled to New Jersey Turnpike Authority Roadside Assistance. In 2011, my car battery died on the Atlantic City Expressway, which is when I learned that AAA is not allowed to service cars on that road, the Garden State Parkway or the New Jersey Turnpike. You must wait for their service people, and if you need to be towed, they can tow you to the nearest exit, after which you call AAA to come get you.
After a brief chat with AAA to say, yes, I know you can't talk to me, but I know you can punch me through to the right people, I was punched through to the right people. When I told the dispatcher my location, he said "Oh. All the way down there." Yes all the way down there. I know North Jersey people think that the area of the state south of Trenton is populated by hay toting farmers and toothless Pineys, but people still do travel down there. Sir.
"I'm on the southbound road just after Beesley's Point Bridge."
"The what?"
"The Beesley's Point Bridge. Between Ocean City and Sea Isle. My tire blew just after I crossed the bridge."
"Ma'am, what mile marker?"
"27. Just after the…
"I got it. Someone will be there in a half hour."
(There is a Beesley's Point Bridge, and I was near it but hadn't been on it, at least not in a decade. It's the bridge running parallel to the Garden State Parkway that connected Upper Township to Somers Point across the Great Egg Harbor Bay until 2004, when it was shut down. It's now being demolished. When I was a kid, and my mother drove me and my three siblings to our summer hideaway at Avalon Campground in Clermont, she'd sometimes hop off the Garden State Parkway and onto Route 9 to take the back roads, which consisted of the adventure of driving over that bridge, and passing the jetskis parked at the Tuckahoe Inn that I wanted so badly to ride.)
A half hour, I told myself, was just enough time to put a picture of my blown tire on Facebook and Twitter, and mope. I loved this car, which I bought right out of college. She was in rough shape, but she had been paid for, in full, since 2005. I barely drove her anymore, which is why I had planned on going car-less when she finally died. I was sure that this was the end, that whatever caused the tire blow out would cost more to fix than the car was worth. I knew separation was imminent, but I thought I had another two months, and at least one more shore trip, before she went off to the great junkyard in the sky.
Ten minutes turned to 20, to 30, to 40. My phone battery dropped to 20 percent right when my own need to pee became a pressing issue.
That's when it started to rain.
Here's what the shoulder of the road looks like at that spot: rumble strip, shoulder lane, grass, and then after a short rolling slope, reeds and a few small trees. The reeds would provide some cover, but not a lot. I've peed in some weird places before road races and while camping, but never in a spot as open as this.
Forty minutes became 50. The pressure became unbearable. I grabbed my purse, stuffed it with tissues, walked down the slope through the reeds, and dropped my pants. I grabbed a tree with one hand for balance, and pulled the back of my jeans close to my body to keep them out of the stream, and did my business, all while apologizing to the ecosystem around me for this violation. Then I said a prayer of thanks that I only needed to pee.
The State Trooper missed this by about two minutes; the tow truck by five.
That's when the travel gods started smiling on me. My donut tire was flat, but the tow truck driver dispatched by Turnpike Authority was also a contractor for AAA, so my tow was covered after I wrangled my account number from their customer service agent. If you're ever having car trouble at the Shore, I can vouch for Point Auto Repair. They were fast, courteous, let me charge my phone in their shop, and directed me to Fitzpatrick's Deli and Steak House for a late lunch and clean bathroom should I need either.
The problem wasn't the alignment, which I suspected had taken a few hard knock from potholes this winter, but two tires very past their prime. Two new-to-me tires, a new brake light, $212 and one offer from the tow truck driver to buy my car later, I was back on the road and on my way to Cape May — flying down the parkway in a car that now drove without any shakes and a gasp of new life that makes me believe she might actually pass inspection. I was on my way to exactly what I wanted: quiet, a hotel room facing the ocean, room service, and a giant glass of wine once I arrived at my destination.
Car trouble might not be worse in the off season — I imagine this incident would have been much more stressful had it happened in the full flush of summer, both the car trouble and my bladder trouble. But the wine pours are heavier in March, when the crowds are thin, something for which I am very grateful.
I'll be back in Cape May this weekend for the Ocean Drive 10 miler. This time, though, my mother is driving.
Follow @byJenAMiller on Twitter.
---