Igloo Frozen Yogurt Shop Opens Location in the Gayborhood
---
The Igloo, a healthy and all-natural frozen dessert emporium, opened its doors to its second location, located in the Gayborhood on the corner of 12th and Walnut streets, on March 1, and given the amazing selection of homemade yogurts and gelatos available, this is one place where you won't mind the chill.
Owner Isaac Parker opened his first Igloo store on Grays Ferry Avenue several years ago. There, he and his team created a carefully curated collection of wholesome, high-quality frozen desserts which became quite popular with Philly locals, especially the homemade frozen Greek yogurt. The new Gayborhood shop, housed in the former Yogorino location next to Starbucks, continues that tradition, but adds a few fresh twists that are unlike other self-serve yogurt franchises throughout the city.
Exclusive to the Walnut Street store are gelato pops: These "create your own" treats are a base of either chocolate, salted caramel, or pistachio gelato on a stick, followed by a dip in a choice of Italian chocolates and crushed nuts. The result is delicious (hint: my personal favorite is pistachio, dipped in chocolate, coated in hazelnut). And heads up, 12th Street Gym muscle boys: Also exclusive to the Gayborhood location is a Greek yogurt and skim milk protein shake.
The bright and friendly store, with a huge flat-screen TV and plenty of in-shop seating, will have late hours for those who might want to pick up something sweet after a few drinks in the hood — they'll be open until 11 p.m. during the week and midnight on weekends.
For more information on The Igloo, visit its Facebook page or follow it on Twitter @IglooDesserts.
---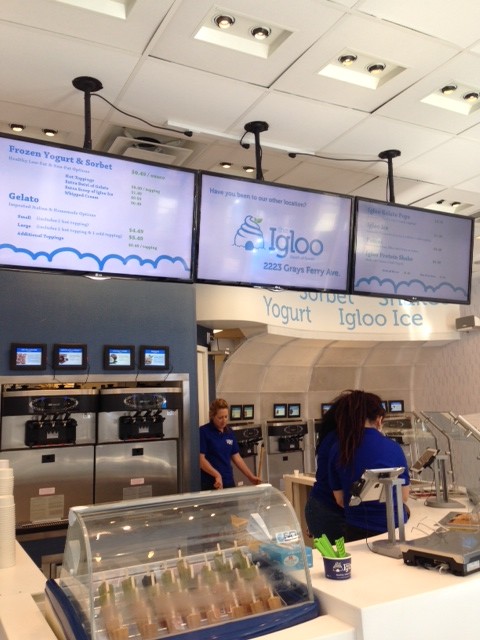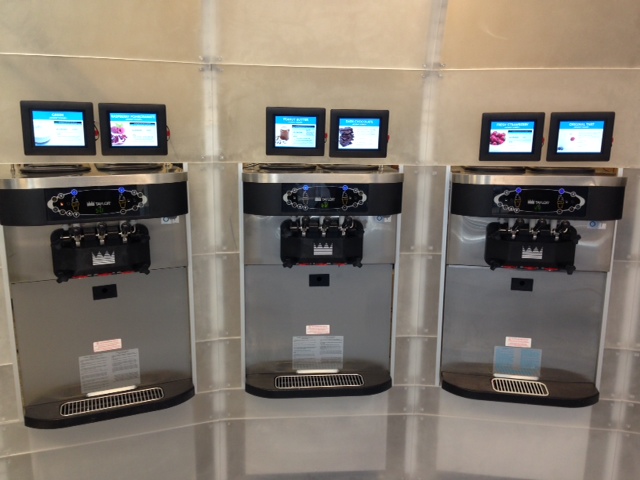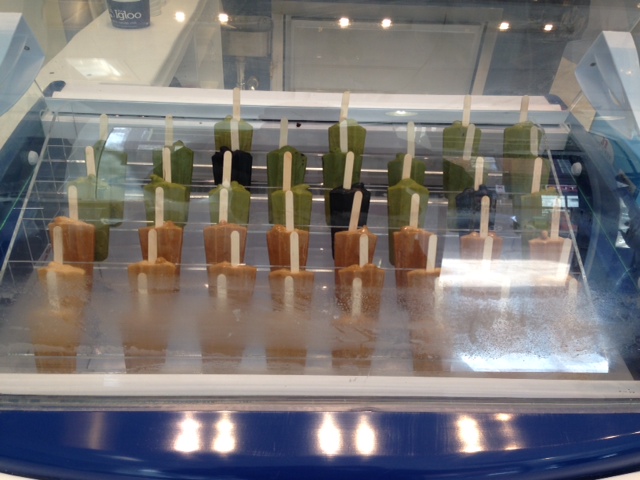 ---
---