HughE Dillon's #WhyILovePhilly: Hundreds of Hugs Today for Guy Dressed as a Heart
Here's one of the biggest reasons #WhyILovePhilly: On a Valentine's Day when when folks had to navigate puddles, ice, and snow, a guy from Belarus dressed up as a heart and holding a sign that says "Free Hugs" got a warm response from everyone he came in contact with — including Avance chef Chris Scarduzio and even the guard at the Apple Store. How perfect.
Yury Belazor (hug guy), Andrew Tsvikevich (photographer), and Maryna Tolkachova — students from Belarus who attend school here in the States — have been traveling between New York, Philly, and D.C. giving out free hugs. You can learn more about this delightful trio on Facebook.
---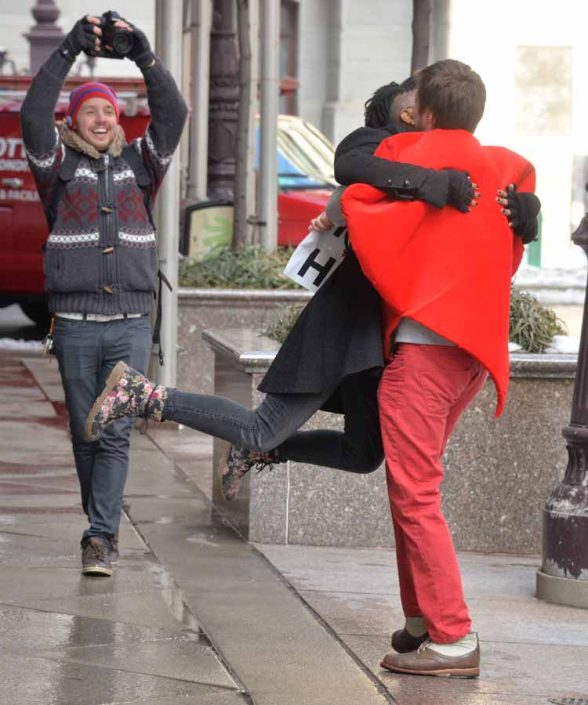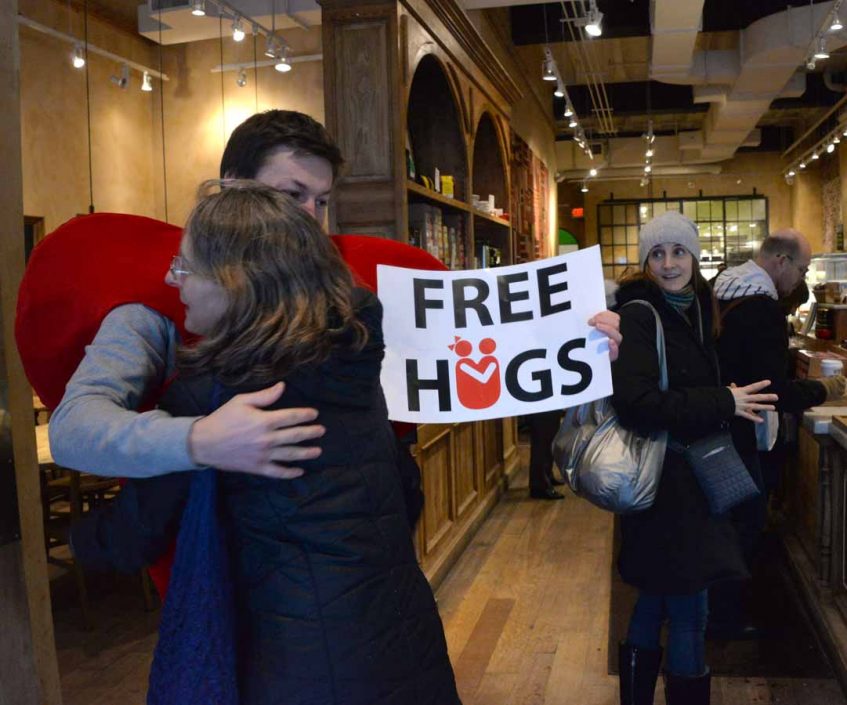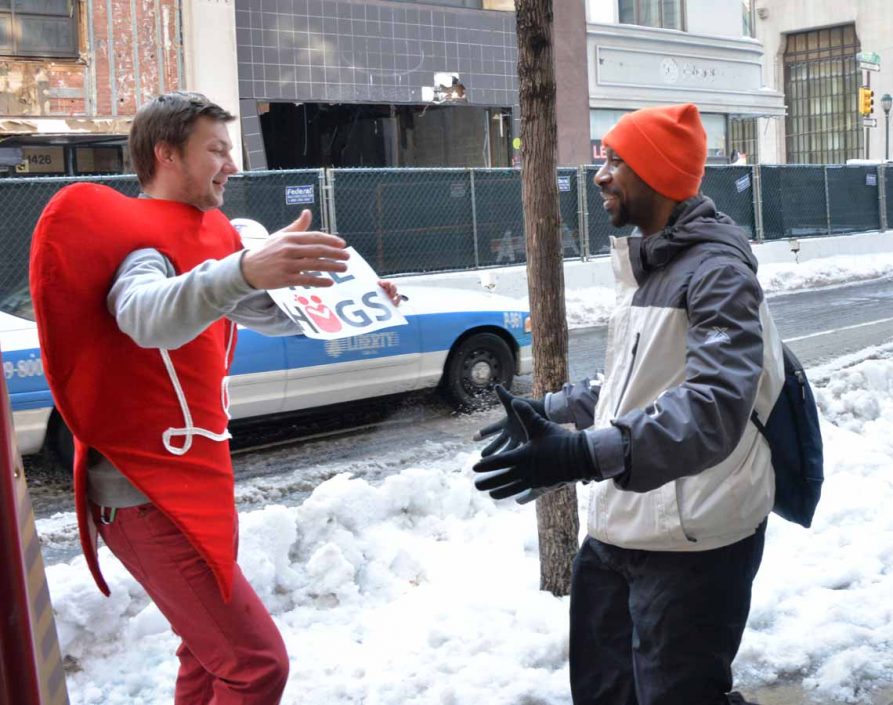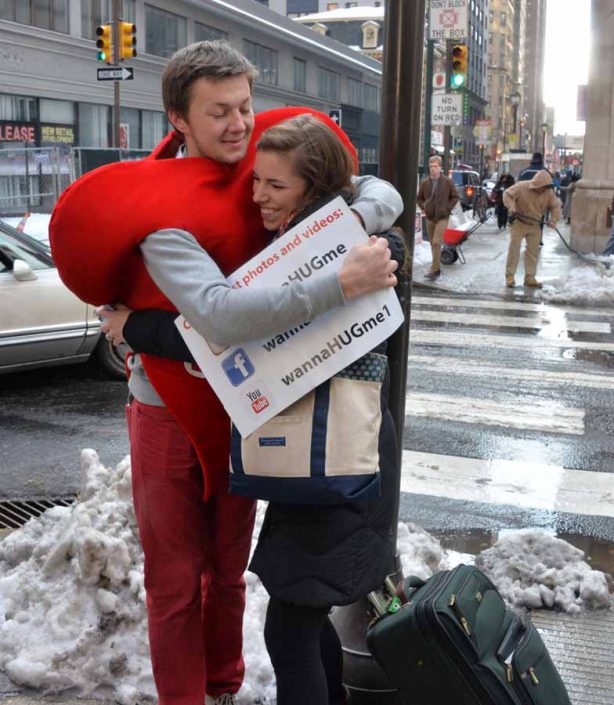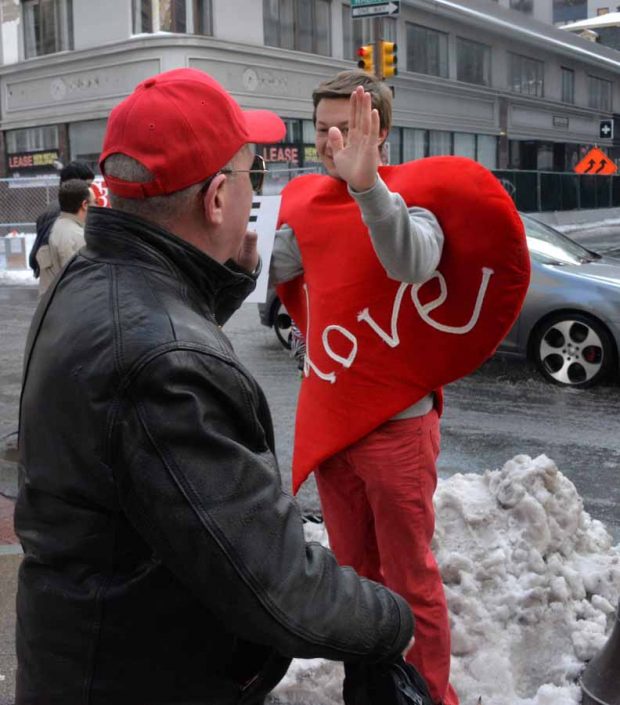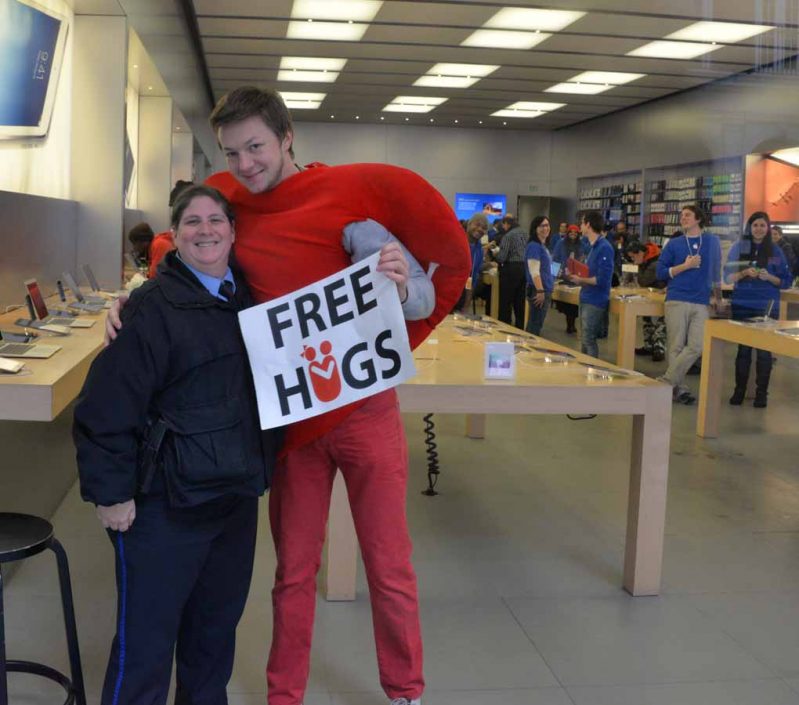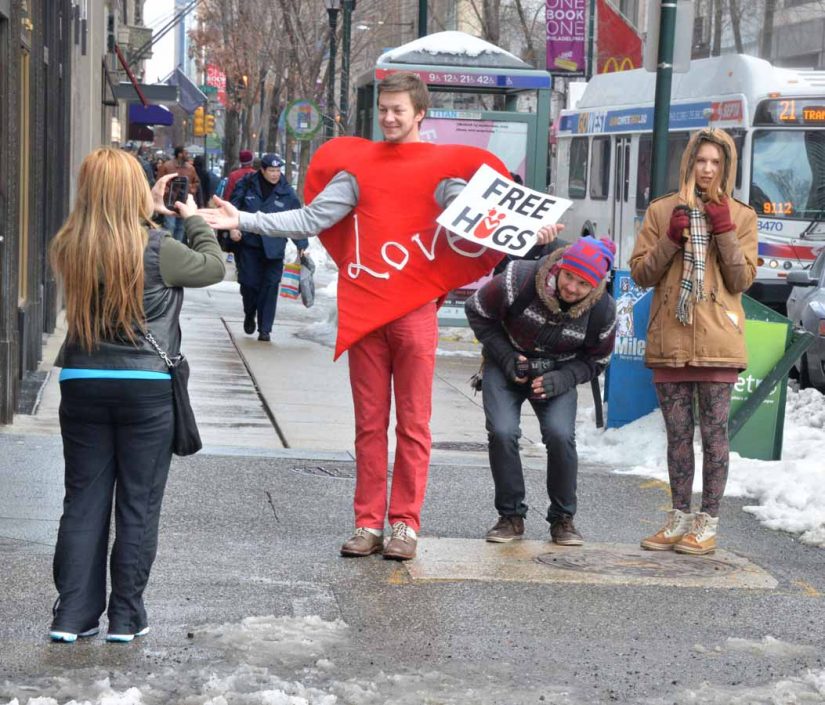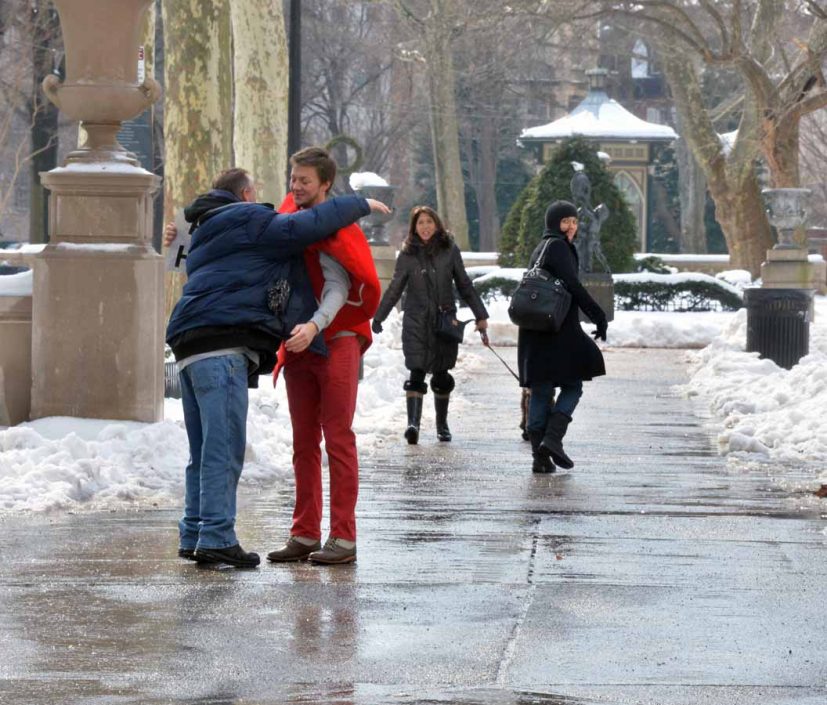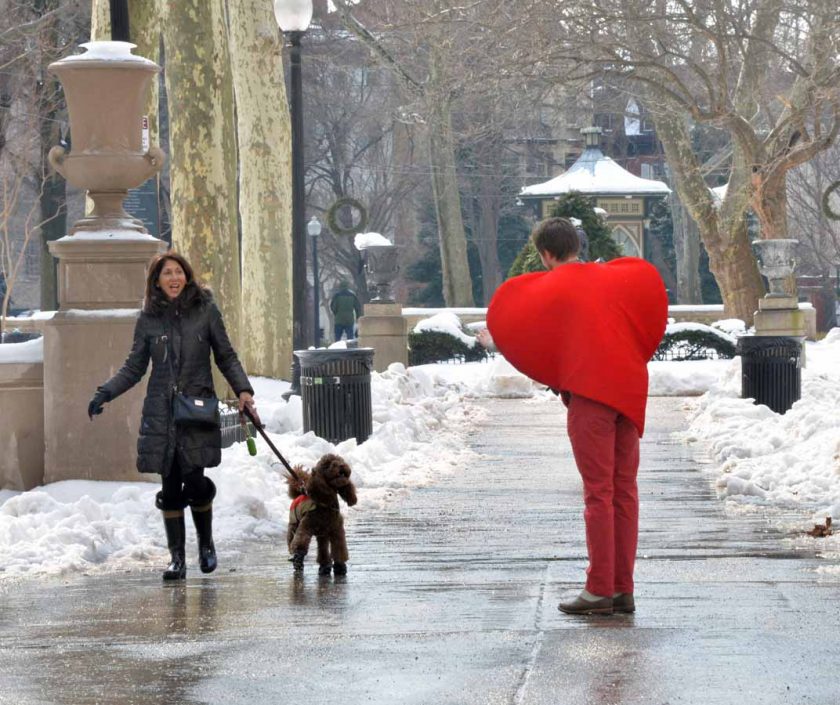 ---
---
---