PHOTOS: Miss Fancy Brigade at 2014 Mummers Parade [UPDATED]
---
The Mummers Parade got one of the fiercest kickoffs in its 114-year history yesterday when the Miss Fancy Brigade lined up to sashay down Broad Street. Mother of the pack Brittany Lynn (aka Ian Morrison) stood front and center, flanked by 10 drag queens and — for the first time — kings. Among them were RuPaul's Drag Race alum Mimi Imfurst, Satine Harlow, Miss Pinklewinkle, Wang Newton and Liberty City Kings Drag and Burlesque founder Lascivious Jane.
The procession led them to three performance stops along Broad — at Washington, Pine and the A-Stand at City Hall, where they performed with a handful of some of the Parade's best acts. This was also the spot where they were to be televised for all of us watching at home, but unfortunately they only enjoyed a smidgen of airtime before the camera shot to another scene at the Parade.
This angered some in the community. Drag queen/rapper Icon Ebony Fierce posted on her Facebook wall that, "It's a damn shame [PHL17] refuses to show the queens (and no one of color) on television at the Mummers once again. It's hilarious since the Mummers are nothing but a big group of straight people dressing in African inspired drag."
The comment inspired a host of comments from people demanding PHL17 to explain itself, but Brittany Lynn says folks should simmer down. On the Mummers LGBT Liaison Committee Facebook page she posted: "The TV station may have cut away during our performance, but remember this — the Mummers Parade is the second oldest tradition in America. It could not be more mainstream. They let our group lead in the very front and aired our approach on TV. The city could not bestow a higher honor with open arms to our GLBT community. It's a big deal kids."
It's hard to argue with Momma Mummer …
The festivities ended at the Convention Center with a competition between the drag queens vying to become Miss Fancy Brigade 2014. Brittany tells me she will announce the winner later this afternoon. Stay tuned to G Philly for the big reveal. Until then, enjoy some of these photos of the kings and queens at the parade the I rounded up on Facebook and Instagram.
UPDATE [1/2/2014, 12:49 p.m.]: Winner of Miss Fancy Brigade 2014 announced. More here.
Wang Newton
Wang Newton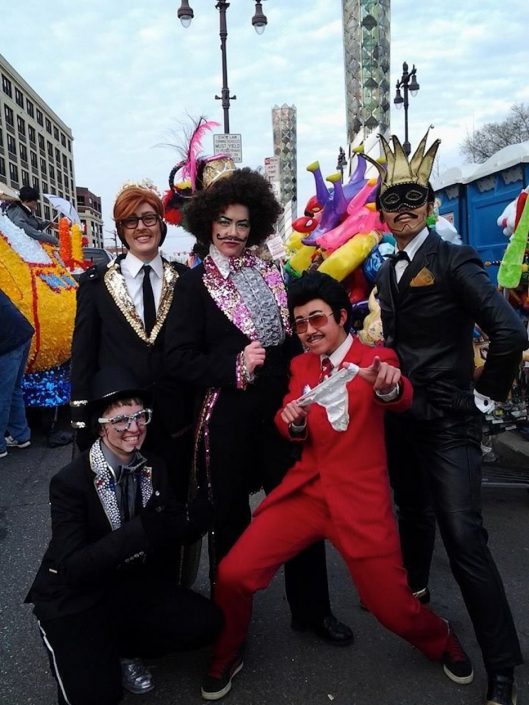 Satine Harlow via Instagram
PHL17

Wang Newton
Wang Newton

Lascivious Jane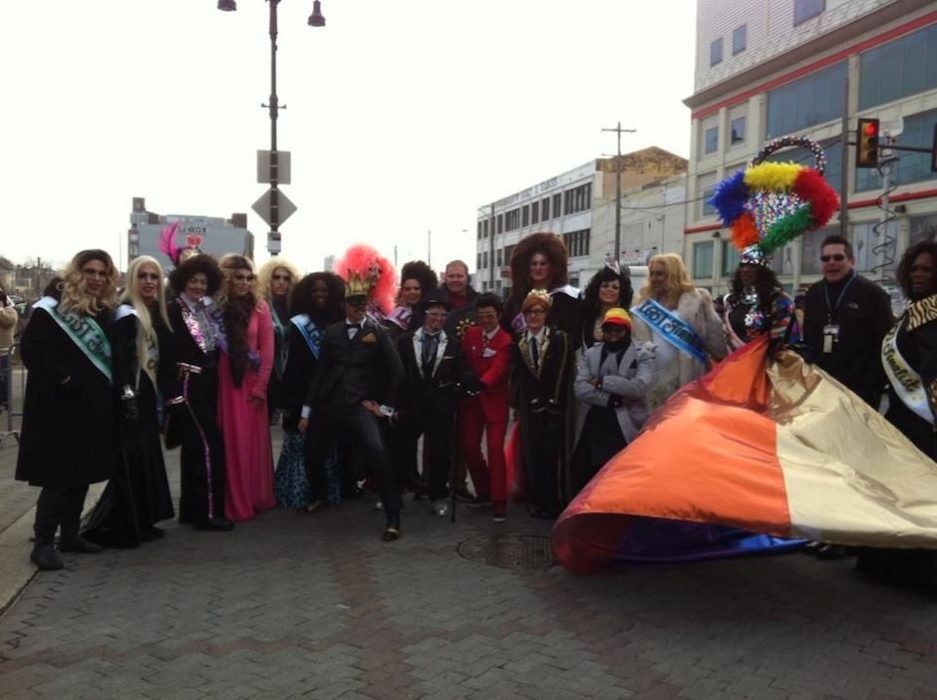 Tim Hahn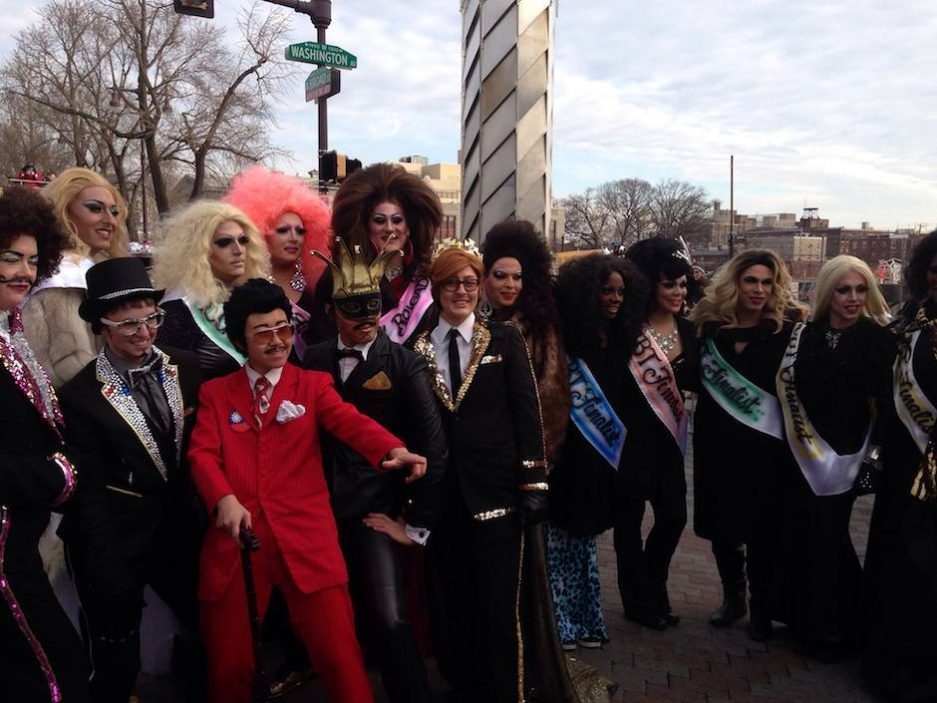 Ian Morrison
Lascivious Jane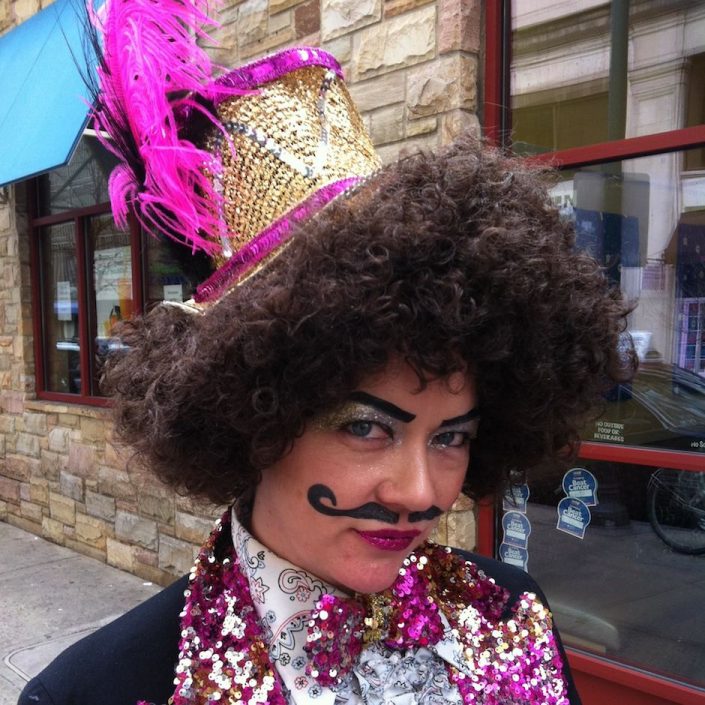 Wang Newton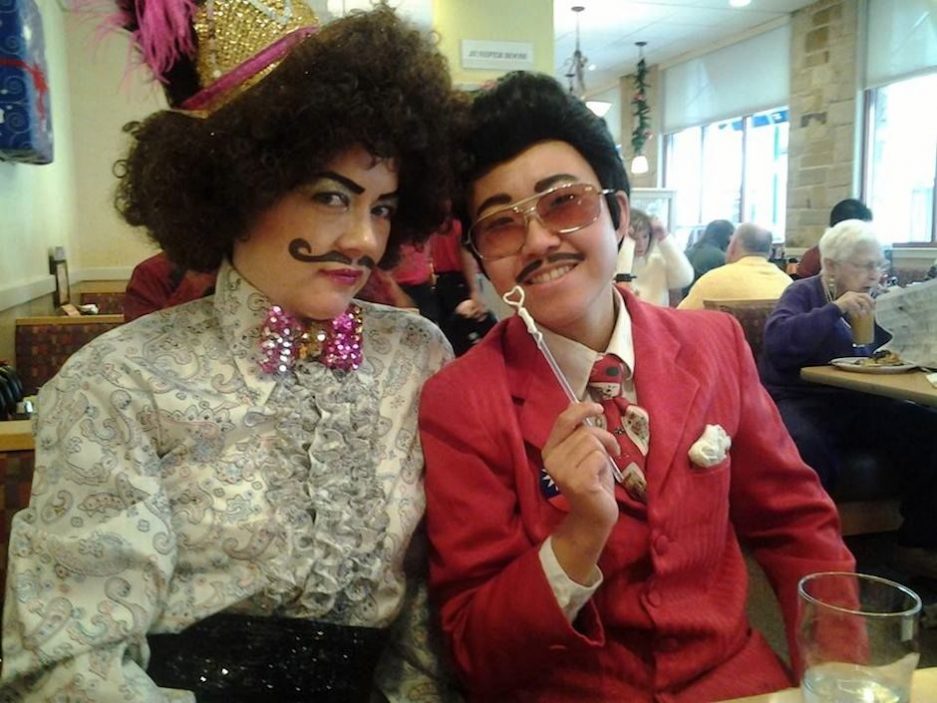 Mimi Imfurst via Instagram
---