All Your Philadelphia Restaurant Questions Answered
What's the Best Restaurant In Philadelphia? FAQ About Philadelphia's Food Scene.
---
---
Michael Persico
Michael Persico
Michael Persico
Michael Persico
Michael Persico
Michael Persico
Michael Persico

Michael Persico
Michael Persico
Michael Persico

Michael Persico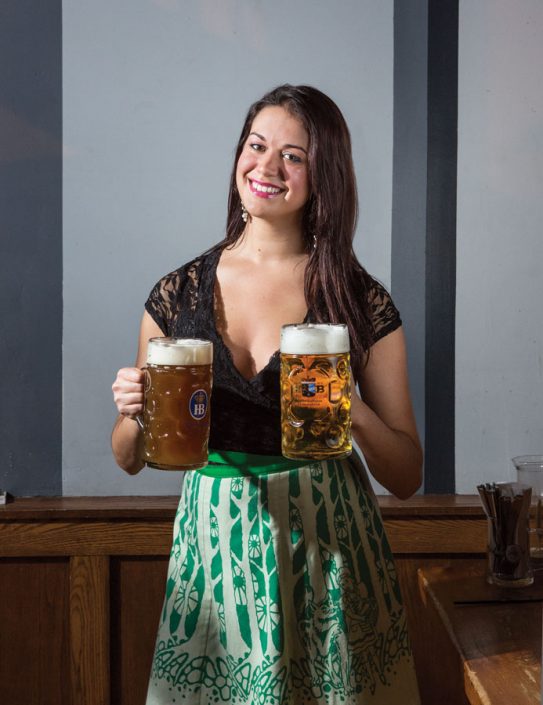 ---
"So what's the best restaurant in Philadelphia?" As food writers, food editors and restaurant critics, that's the question we get asked most often. Here, the writers behind
Philadelphia
magazine's food section have come together to answer all the
other
questions people ask. Read their answers about
where to take guests in the most specific situations
, and find out
what chefs think about the Philly food scene.
But it all starts with…
What's Your Favorite Philadelphia Restaurant Right Now?
Trey Popp, restaurant critic > The best reason to eat out is to try things you can't make at home. That's why I don't order roast chicken, or pork tenderloin, or pasta that's not handmade. Rich Landau's gutsy vegan cooking at Vedge in Midtown Village is so far beyond what I can pull off that virtually the entire menu is an adventure.
Victor Fiorillo, food writer > Little Nonna's, the reimagined Midtown Village neighborhood red-gravy joint from Marcie Turney and Valerie Safran, reminds me of Sunday dinners at my Mom-Mom's house when I was a kid—except way cooler. And I can drink. Also, as much as it pains me, I have to admit that Marcie's meatballs have Mom-Mom's beat.
Art Etchells, founder, foobooz.com > Sbraga, because Kevin Sbraga's occasionally cutting-edge New American restaurant just keeps getting better. Top-notch service, a fun menu full of aha moments—like his foie gras soup garnished with rose petals—and a beautiful space on South Broad make it the kind of destination restaurant you can keep coming back to. Plus, it's really cool seeing a celebrity chef like Sbraga actually working the line.
Jason Sheehan, food editor > Because I'm a total nerd for the strange intersections and detours of modern food history, I have to pick Serpico on South Street. Sitting at the counter and watching Peter Serpico, David Chang's former right-hand man, assemble plates that are both informed by his time at one of the most famous restaurants in the world—Momofuku—and yet completely his own is a trip. And seeing him succeed at becoming his own chef out from under the shadow of Momofuku, with his own style and vision for border-hopping American cuisine, is a rare experience, in Philadelphia or anywhere else.
What was the best restaurant opening of the year?
Jason Sheehan > I know it's not technically an opening, but lately, when faced with this question, my answer is Fork in Old City. The combination of an interior makeover and the hiring of chef Eli Kulp by veteran owner Ellen Yin has completely reinvigorated a restaurant that even before all the changes was pretty good. Now,
it's one of the best in the city.
Art Etchells > How can you not say Serpico? In a year that saw so many great openings—like Nick Elmi's Laurel and Joncarl Lachman's Noord, Cheu Noodle Bar, Jerry's Bar in Northern Liberties and about a hundred different pizza places—you still can't discount the impact of Stephen Starr and Peter Serpico's ballsy New American experiment on South Street.
What was the most disappointing?
Jason Sheehan > Sophia's, hands down. Local-ish celebrity chef Christopher Lee's celebrated return to Philly was supposed to be the Second Coming right on East Passyunk. But in reality, Sophia's closed after less than a year. It was nothing but a confused muddle of poorly conceived menus, a ridiculous bigger-than-a-small-plate concept, and repeated failures in a kitchen being run by an absentee chef who thought calling in from Atlantic City a couple times a week was good enough.
Are there any restaurants in the suburbs worth visiting?
Victor Fiorillo > Absolutely. And affordable, too. In Delaware County, the Clam Tavern is a longstanding favorite for cheap plates of good seafood. For the month of January, you can get a 99-cent bowl of clam chowder and $1.99 bowls of mussels. Seriously. On the newer end, Wayne's Avero has been packing them in for Stella-style pizzas, great wines, craft beers and a killer Sunday gravy. Honey in Doylestown has a devoted following for the cream of sunchoke soup, grilled octopus and sturgeon melt. And don't forget about the newly revamped Citron & Rose in Merion or Talula's Table, way out in Kennett Square. But good luck getting a reservation.
Is there anything in Chinatown worth the trip?
Jason Sheehan > I want to say no, because if you think Chinatown is just for weirdos and pickpockets, nothing I say is going to convince you otherwise. But for those of you who are new to town—or maybe just on the fence about where, among the profusion of storefronts, to spend your nickels—let me answer with an emphatic yes. Becoming a regular at Ting Wong is the best favor you can do yourself, if only so you can order straight from the short counter where all the ducks and barbecue pork are hung, and know to ask for the pickled green onions and red vinegar they keep tucked away. Hitting the newly remade Xi'an Sizzling Woks for biang biang noodles or Terakawa Ramen for Kyushu-style ramen in a broth that's been simmering for two days makes for a perfect lunch. Chase it with roti canai at Penang or Banana Leaf, depending on your tastes, and then finish out the night at David's Mai Lai Wah for that particular brand of neon-drenched Chinese that always tastes better after the sun is closer to rising again than setting.
What makes Philadelphia's Restaurant scene different from New York's or Chicago's?
Trey Popp > What sets Philly apart from New York and Chicago is its relative lack of millionaires, plain and simple. When restaurants can't rely on rich folks alone, even the really good ones have to compete on price.
Jason Sheehan > I've always said there are two kinds of restaurants in the world: those that exist for the customer's enjoyment, and those that are made for the chef to show off. The unique thing about Philly's restaurant culture is that these impulses exist together in almost every notable restaurant. From the chicken nuggets at Old City's Fork, served with spicy mustard and agrodolce, to the profusion of clever, weird and ever-changing small plates on the tasting menu at Marigold Kitchen in West Philly, the best restaurants in this city are both welcoming and comfortable, serving food that the neighbors want to eat and operating with a kind of screw-'em-if-they-don't-get-the-joke mentality. That's the sign of a chef working right on the edge of his abilities and turning out the best food he can every night.
If you could change one thing about Philadelphia Restaurants, what would it be?
Jason Sheehan > The obsession with appetizers. For years, chefs have been focusing an inordinate amount of their creativity and strange impulses on the top half of their menus while leaving the entrées to languish and fall behind the curve. And while, yes, there are some kitchens that focus just as much on big plates as small ones—Lacroix in Rittenhouse Square, for example, where chef Jon Cichon plates like a sculptor at work—it's time for more of Philadelphia's chefs to take back the entrée and make it the star of dinner once again.
Trey Popp > Philadelphia's dining scene is prey to a scourge that pits the interests of servers against those of diners, promotes phony patronizing at the expense of genuine hospitality, and amplifies the gulf between the middle class and the working poor. I'm talking, of course, about tipping. The whole nation suffers, but where better to abandon this retrograde custom and pay our servers a living wage than the home of Independence Hall?
What's going to be the next hot restaurant neighborhood in Philadelphia?
Art Etchells > South Street West. With a burgeoning group of restaurants and bars on the 1500 block of South—places like the Cambridge, with its gastropub sensibilities; Southern nouvelle REX 1516; Jet Wine Bar; and the rigorously authentic Thai BYOB Sawatdee—the area is already starting to make some noise. New construction with ground-floor retail and a possible solution for the Royal Theater eyesore could complete the picture.
Philadelphia has a long history as part of America's dining scene. So are any of these historical restaurants still around? And are any of them worth visiting today?
Trey Popp > With the exception of City Tavern, which fed the framers of the Constitution, Philadelphia kills off old restaurants for sport. But occasionally it resurrects them. I'm excited about Jose Garces taking over the Old Original Bookbinder's. And in the meantime, you can find some of that old-school stuff at Saloon, whose bona fides as a deep Philly throwback include its cameo in the racketeering trial of Joseph "Uncle Joe" Ligambi, who attended a Cosa Nostra Christmas party there.
Where are you most looking forward to eating in 2014?
Art Etchells > New Jersey. No, seriously. What with Marc Vetri's new Osteria and Jose Garces's new Distrito both opening in Moorestown, Josh Lawler from the Farm and Fisherman opening the Farm and Fisherman Tavern & Market in Cherry Hill, and, as always, Zeppoli right over the bridge, things are looking good for New Jersey right now. But closer to home, there's also Le Chéri from Pierre Calmels in the Art Alliance space, Kevin Sbraga's deeply researched New Southern joint the Fat Ham; Petruce et al. in Center City; and both of Michael Solomonov's new places on Sansom Street—Dizengoff and Abe Fisher.
Jason Sheehan > Avance, which Michelin-starred chef Justin Bogle is opening in the former home of Le Bec-Fin, and Volver, which Jose Garces has promised will be like his version of New York's Masa, right at the Kimmel Center—a small, intimate space, inside a much larger, more functional space, where Garces himself will cook for just a few customers a night.
What Philadelphia restaurant do you actually find yourself at the most, and why?
Trey Popp > As a working dad, I say Dock Street Brewing Company in Cedar Park. It's close to home, it makes solid—if salty—pizza and brews terrific beer, and the vibe is sufficiently anarchic for even the most amped-up kids to pass beneath notice.
Victor Fiorillo > Brauhaus Schmitz on South Street. I still can't get over how good German food can be.
Art Etchells > Pub & Kitchen in Rittenhouse Square has always been my go-to for a casual dinner or brunch. I can't get enough of the bar snacks, burgers or brunch cocktails.
Jason Sheehan > Dandelion. It's close to the office, it always has a seat open, it caters to both beer snobs and those who want something a bit more powerful in their glass, and it has a menu that, while brief, always seems to have something on it—a pint of prawns, bangers and mash, or just one of the best burgers in the city—that I want right now.
See the rest of the Questions of Taste, and find out what chefs think about the Philly food scene.
---