PHOTOS: Metro Men's Clothing Moves to Larger Location
---
In mid-September, South Philly's gay-owned Metro Men's Clothing boutique got a fancy upgrade when it shipped its operations across the street to take over the space formerly occupied by Reliable Carpet and 1600 Vintage. The new digs is a bi-level, 1,800-square-feet home that gives owner Tom Long Jr. the opportunity to almost double his merchandise. The showroom is luxuriously roomier and surrounded by large windows, affording a stellar view of all the activity around Passyunk Square Fountain. There's even room for seating!
I stopped in this week to take some photos and talk to him about some of the new things he has planned, including getting started on an online component of the boutique that he'll be able to man from the building's lower level. The web project will be funded by the Independence Business Alliance LGBT Business Award he won in May.
Take a browse around the store via the slideshow below. Right now, the boutique is outfitted with lots of luxe winter duds — jackets, knit sweaters and accessories — plus a nice selection of suits, undies and the popular Philly-sports-team gear that Longo says he can't keep on the shelves.
If you want to see it for yourself, he's holding a grand-opening and fourth-anniversary hoopla on Sat., Oct. 19 from noon to 8 p.m., when he'll shower guests with champagne, cocktails and nibbles, and then tempt them to shop with a 15-percent discount off all purchases. More details here.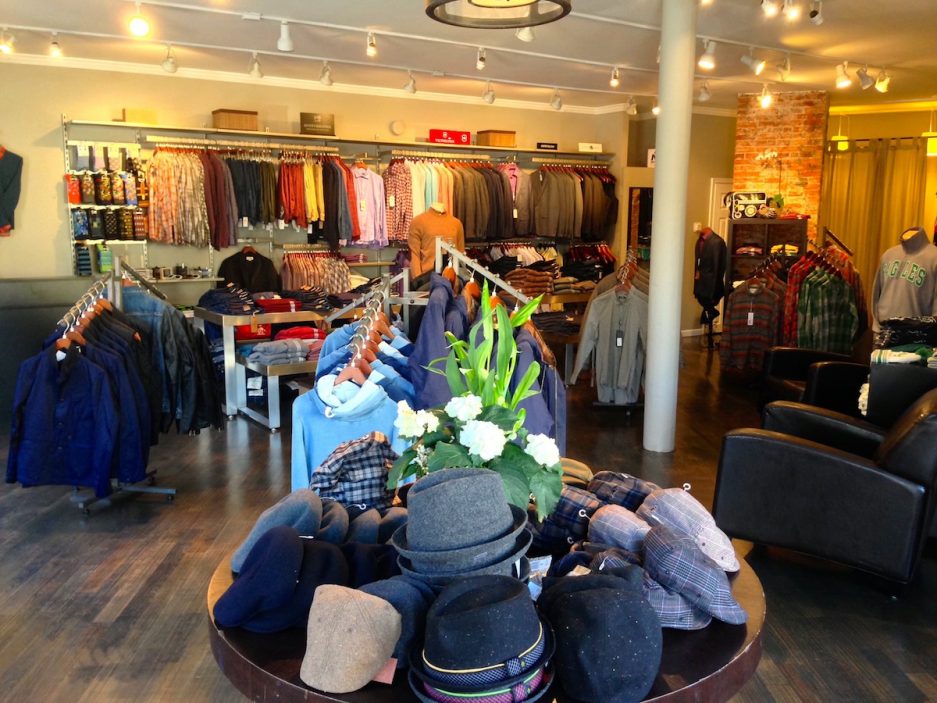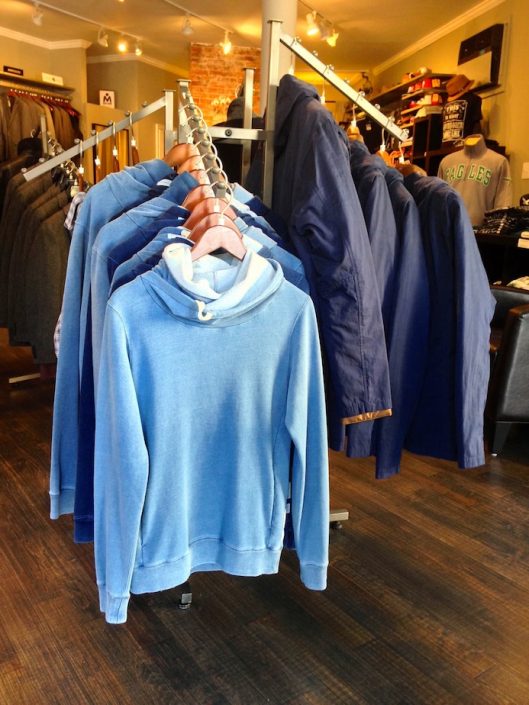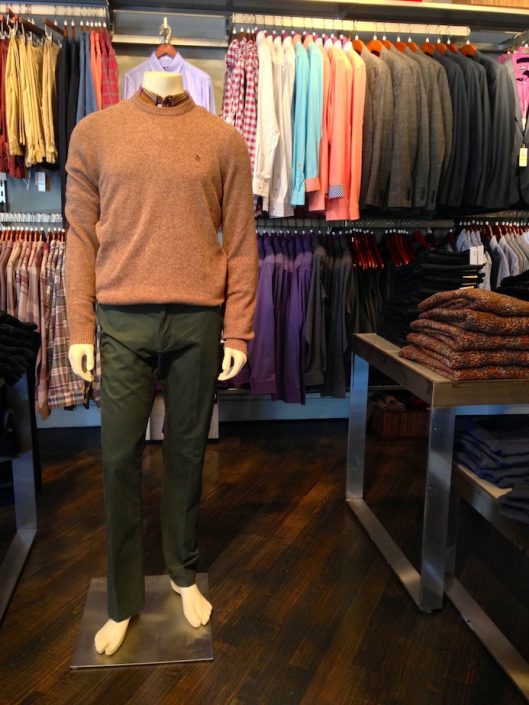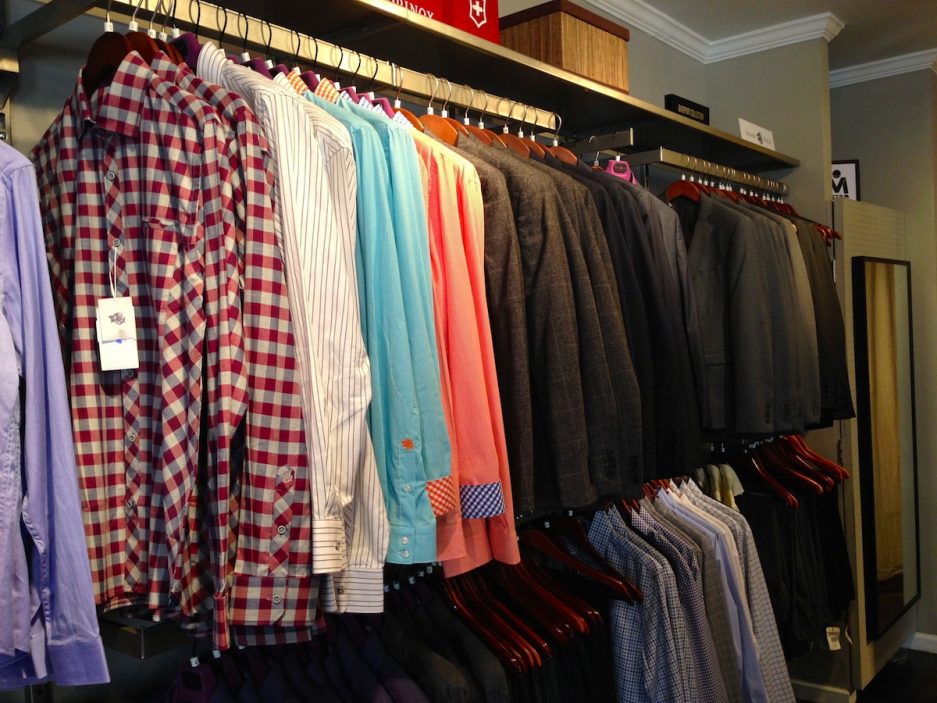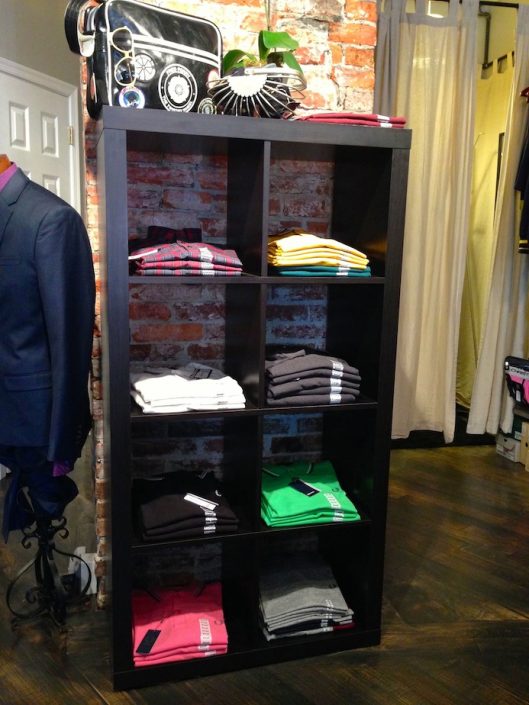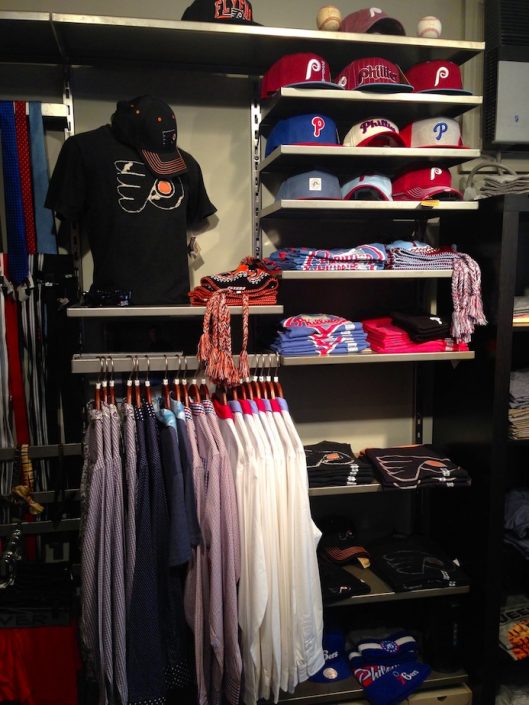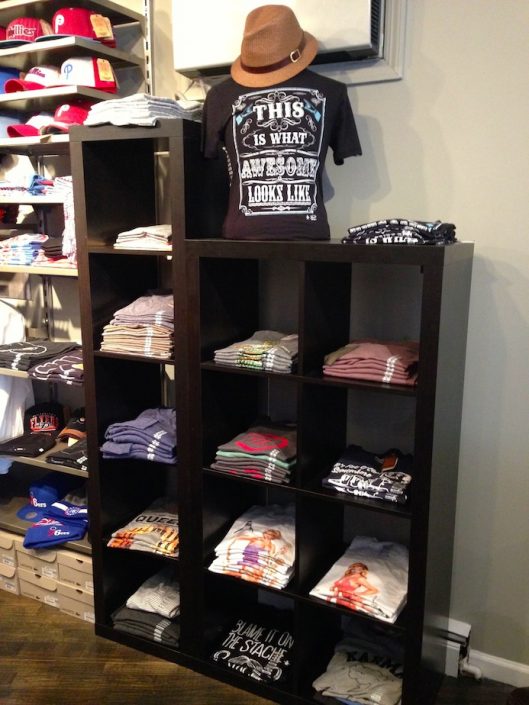 ---