PA Attorney General Won't Defend State's Gay-Marriage Ban [UPDATED]
Kathleen Kane to announce she will not defend Pennsylvania's ban on same-sex marriage.
---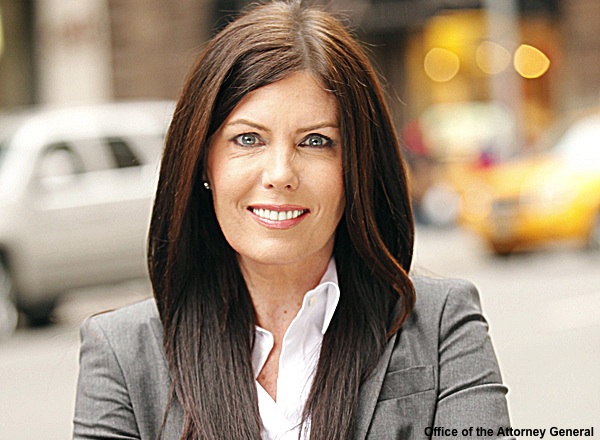 According to the Daily News, Pennsylvania Attorney General Kathleen Kane has said that she will not defend the state in a federal lawsuit that was filed this week challenging the constitutionality of Pennsylvania's ban on gay marriage.
Kane plans to make the announcement today outside the National Constitution Center, reports the The Washington Post, who also mentions that it is unsure what role her decision will play in the case, "since a third party could potentially step in to defend the law. Proponents of California's Proposition 8 … stepped forward to defend the ban in that state after then Gov. Arnold Schwarzenegger (R-Calif.) and current governor Jerry Brown (D), who at the time served as California's attorney general, declined to defend the proposition."
In a press release sent out minutes ago, Philadelphia Representative Brian Sims applauded Kane's decision, saying:
Attorney General Kane, Pennsylvania's lead legal authority, has a keen legal mind and in her determination has decided that continuing to defend the Commonwealth's DOMA has no legal merit. While this does not mean that marriage equality will become the law in Pennsylvania today, certainly AG Kane's announcement is a step in the right direction to address the legal inequalities impacting LGBT Pennsylvanians.
UPDATE [7/11/2013, 6:06 p.m.]: According to Queerty, Kathleen Kane makes formal announcement that she will not defend Pennsyvlania's marriage equality ban, saying, "I cannot ethically defend the constitutionality of Pennsylvania's version of [DOMA] as I believe it to be wholly unconstitutional." Read more here.
Follow G Philly on Twitter | Like G Philly on Facebook | Follow G Philly on Instagram
Have gay news you'd like to share with G Philly? Send tips to
jmiddleton@phillymag.com
.
---