Guides
50 Best Restaurants: The Best of the New
Shiny and exciting and very, very good.
---
Two years ago this month, we launched our annual 50 Best Restaurants list. Two months later, COVID came along and shut down our city, our communities, our restaurants. When it came time to publish our list in January 2021, it felt wrong — if not downright impossible — to come up with a ranking. Anyone who survived those lean times deserved accolades.
We're not back to normal yet, but we thought it was time to take a stab at the list again—but this year, it's a little different. We broke the Top 50 into five categories, each showing off a different facet of the region's most vibrant restaurants. Below, 10 restaurants and purveyors that debuted during the worst of times and still blew us away.
In a neighborhood chock-full of Ethiopian delights, Alif Brew & Mini Mart stands out by twisting any preconceived notions we may have of what an Ethiopian cafe is supposed to be and what it can do for its community. The intensity and fragrances of Ethiopian cooking are on full display here, but flexed in a casual grab-and-go environment where kifto and stewed collard greens are sometimes layered and wrapped together in injera like a burrito. Where Taco Tuesdays mean berbere-spiced squash with black beans stuffed inside injera tortillas. Where malawah (like crepes, but thicker) are stuffed with Nutella and bananas, rolled into cones, and wrapped in foil so you can eat them with cups of Alif's house-roasted coffee at Clark Park down the way.
West Philly | Ethiopian
4501 Baltimore Avenue, 215-315-8427
More about Alif Brew & Mini Mart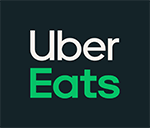 Cicala had barely opened when the pandemic shut the entire city down. And Joe and Angela Cicala came back slowly, just like everyone else. They did curbside; they did outdoor seating; they did classes and event dinners. But now that things are back to something resembling normalcy in the city, Cicala is getting a second chance. On offer: ziti in a rabbit ragu, cider-brined pork chops with apples and hazelnuts, glasses of Italian wine and eggplant polpette. With its gorgeous space and soft light, Cicala was an Italian fantasia during its first incarnation. Now, in its second, it's even stronger, more soulful, and more special for our knowing what we nearly lost.
Poplar | Italian
699 North Broad Street, 267-886-9334
More about Cicala at the Divine Lorraine
Blood and bone and dirt and fire: That's what Ember & Ash is working with. It's a nose-to-tail, root-to-leaf restaurant, which means lamb-tongue fries and cioppino fisherman's stew, coal-baked potatoes with chili aioli, and a whole pig's head for the table, served with pepper vinegar and veg on the side. There's a beef-shin curry on the board, pig's-blood cannoli, pork liver mousse, and a local martini made with Stateside vodka, house pickling brine, beet juice and caraway.
East Passyunk | New American
1520 East Passyunk Avenue, 267-606-6775
More about Ember & Ash
With Fiorella, Marc Vetri proves, once again, that he does pasta better than literally anyone else. Better than Italians from Italy? Yep. Your grandma? Sorry, but definitely. The proof: ricotta gnocchi that are at once densely satisfying and light as a cloud, deceptively simple cacio e pepe, perfectly al dente rigatoni with robust house-made sausage ragu. You don't have to admit it to your nonna, but you should definitely bring her to dinner here.
Bella Vista | Italian
817 Christian Street, 215-305-9222
More about Fiorella Pasta
Philly isn't lacking for Vietnamese restaurants (we have one of the best Vietnamese restaurant communities in the country, thank you very much), but Gabriella's chef and owner, ​​Thanh Nguyen, proved to us — with giant platters of water fern dumplings and crispy thang long-style catfish — that all along, we've been missing her very specific brand of Vietnamese cookery: authentic, ambitious, made for gathering.
East Passyunk | Vietnamese
1837 East Passyunk Avenue, 272-888-3298
More about Gabriella's Vietnam
Even after so many visits, we're still surprised how exceptional Yehuda Sichel's sandwiches are. Crisp maitake mushroom, slow-cooked brisket, grilled swordfish — all feel like something you'd see on the menu at a swanky sit-down restaurant, not a fast-casual lunch spot. That they're tucked into soft milk buns made in-house every morning — the perfect vehicle for these fillings — has raised the bar for every other fast-casual operation in town.
Center City | Sandwiches and Salads
32 South 18th Street, 445-544-8025
More about Huda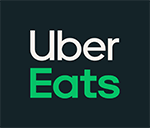 It would be enough that we finally have bagels that New York respects — covets, even, according to the New York Times. Indeed, bagel baker/poet Philip Korshak cracked the code for crispy, chewy, soft sourdough wonders, perfectly seasoned and offered alongside a raft of spreads like house-made tangerine date jam and whipped schmears. It's just a bonus that Korshak and his staff are incredibly delightful human beings.
East Passyunk | Bagels
1700 South 10th Street, 267-592-7678
More about Korshak Bagels
La Chinesca is loud, bright, crowded — all hot neon and cold Tecate, five-spice chicken wings smeared with Chinese hot mustard, gooey-crispy birria tacos, and egg rolls served in a puddle of electric green aguachile. Named after a Chinese neighborhood in Mexicali, this is a Chinese/Mexican/Southern California fusion restaurant that operates more like a mezcal-drunk fantasy of culinary cross-fertilization than anything approaching authenticity. And it lives perfectly in that space — brashly mashing flavors together in a way that comes off as pure, delicious joy.
Callowhill | Mexicali
1036 Spring Garden Street, 267-838-9688
More about La Chinesca
Considering how often River Twice's menu changes, chef Randy Rucker's dishes are always impeccable. There's a precision to his kitchen; the cooks give the same TLC to an off-menu cheeseburger as to a deceptively simple plate of soft mushrooms blanketed in shaved truffles. Dining here means knowing that every, nay, any plate Rucker dreams up will come out deeply considered, involved, and completely thought through, with nary a flaw.
East Passyunk | New American
1601 East Passyunk Avenue, 267-457-3698
More about River Twice
With a notable dearth of good dining options in the neighborhood, Fitler Square needed a new restaurant — any restaurant. And it struck gold with the perfect neighborhood restaurant. Sally is everything you want in your local spot: snacks like house-made ricotta and fluke crudo, spot-on salads and small plates, a pizzazz pie. There's an attached wine shop, and the vibe is fun and casual and just what you want on a Saturday night. Or a random Wednesday with friends.
Fitler Square | Italian
2229 Spruce Street, 267-773-7178
More about Sally
To check out the complete list of the 50 best restaurants in Philadelphia, click here.
Published as "The 50 Best Restaurants" in the January 2022 issue of Philadelphia magazine.
---
---
---