News
Go Get a Reservation at Laser Wolf While You Still Can
Michael Solomonov's new Israeli grill-focused restaurant is about to open in Fishtown.
---
Starting today, February 4th, Michael Solomonov and Steve Cook's new restaurants, Laser Wolf, is taking reservations. The restaurant, which is CookNSolo's first in Fishtown, is styled after the Israeli "shipudiya" or "skewer house." The restaurant officially opens Thursday, February 6th at 5 p.m.
The menu is a streamlined prix-fixe: diners need only choose their preferred grilled item, with choices ranging from lamb sausage skewers to a whole grilled Branzino for two. Included in the price of your grilled main is a hearty round of salatim (fresh and cooked seasonal Israeli salads) and, what else, hummus and pita. A house-made soft serve ice cream sundae is also included in the set menu.
The kitchen is centered around a charcoal grill, over which proteins will be cooked. The drinks program focuses on citrus-forward cocktails and the wine menu runs the gamut from Slovenian pét-nats to Israeli cab-blends.
Laser Wolf (named after Lazar Wolf, the butcher in Fiddler on the Roof) will be headed up by executive chef Andrew Henshaw, who previously served as chef de cuisine of Zahav. The restaurant is located at 1301 North Howard Street and will be open Sunday through Thursday 5 p.m. to 10 p.m., and Friday and Saturday 5 p.m. to 11 p.m. Menu below. Make your reservation here.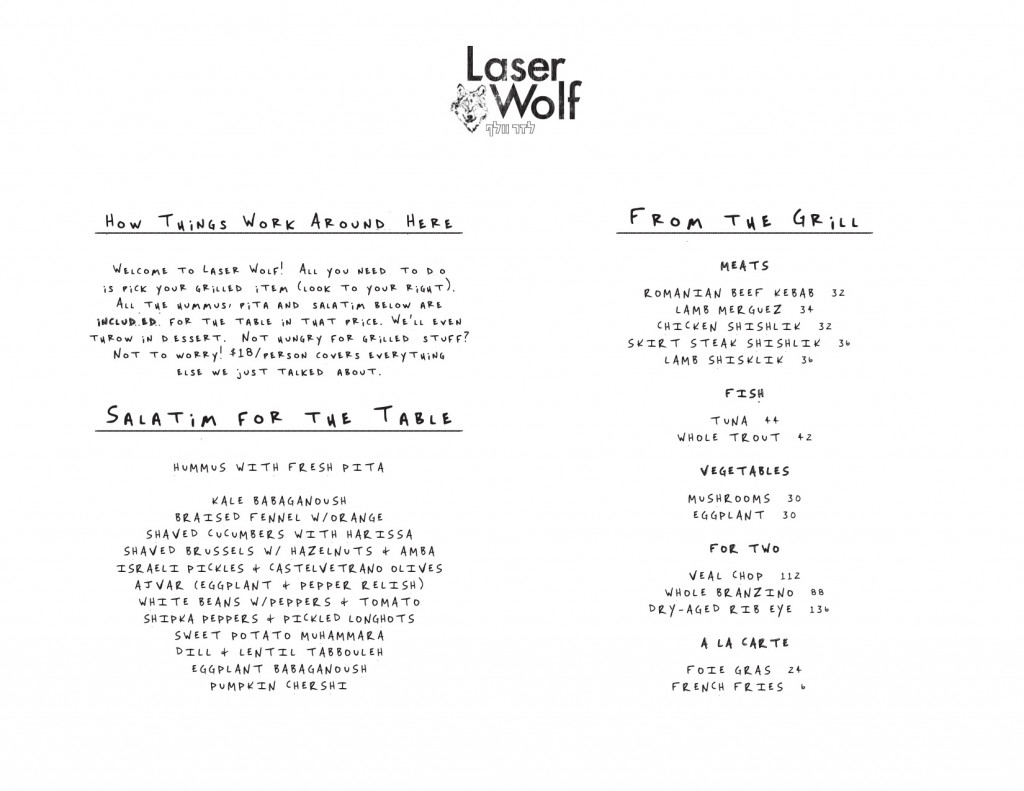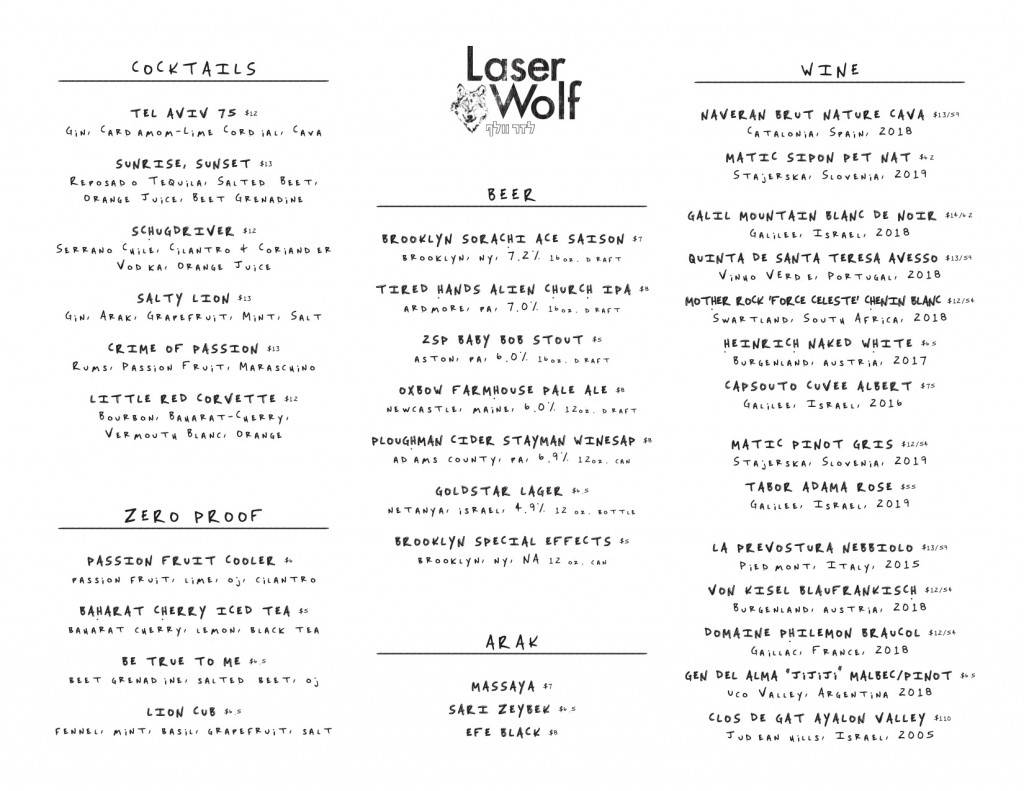 ---