News
Zagafen Opens With Kosher Pizza and Italian-Inspired Fare in Bala Cynwyd
The menu features lots of options for vegetarian and gluten-free guests, too.
---
Last winter, Foobooz reported a shakeup in Bala Cynwyd's restaurant scene: Finance guy turned restaurateur David Magerman would be closing kosher restaurant Dairy Cafe and replacing it with a new concept in partnership with Zavino's Greg Dodge. Now, Zagafen is open at 370 Montgomery Avenue with kosher pizzas and Italian-inspired fare.
In addition to offering kosher items to serve Bala Cynwyd's large Orthodox Jewish community, Zagafen's menu is heavy on vegetable and fish dishes for vegetarian and pescatarian diners — think small, veggie-focused plates, pastas, and crudos. They also offer gluten-free crusts for pizzas, an uncommon option for an Italian restaurant in the area.
Zagafen also features a separate cholov yisroel menu, which differs from the non-cholov dinner menu. The term refers to dairy products made with milk from animals that have been milked under rabbinic supervision. The two menus are prepared in two separate kitchens in the restaurant and served on separate dishware and flatware.
Drinks-wise, Zagafen will offer domestic and international craft beers and a slate of wines by the glass heavy on Israel-made bottles in addition to specialty and nonalcoholic cocktails.
Dodge's Philly-area restaurants include Zavino locations in Midtown Village and Center City, Tredici in Midtown Village and Bryn Mawr, and Enza in Wyndmoor, as well as an in-progress Tredici in Downingtown. Magerman also owns nearby Citron+Rose.
Hours at Zagafen are 4 p.m. until 10 p.m. Sunday through Thursday. Check out the menus below (click to embiggen).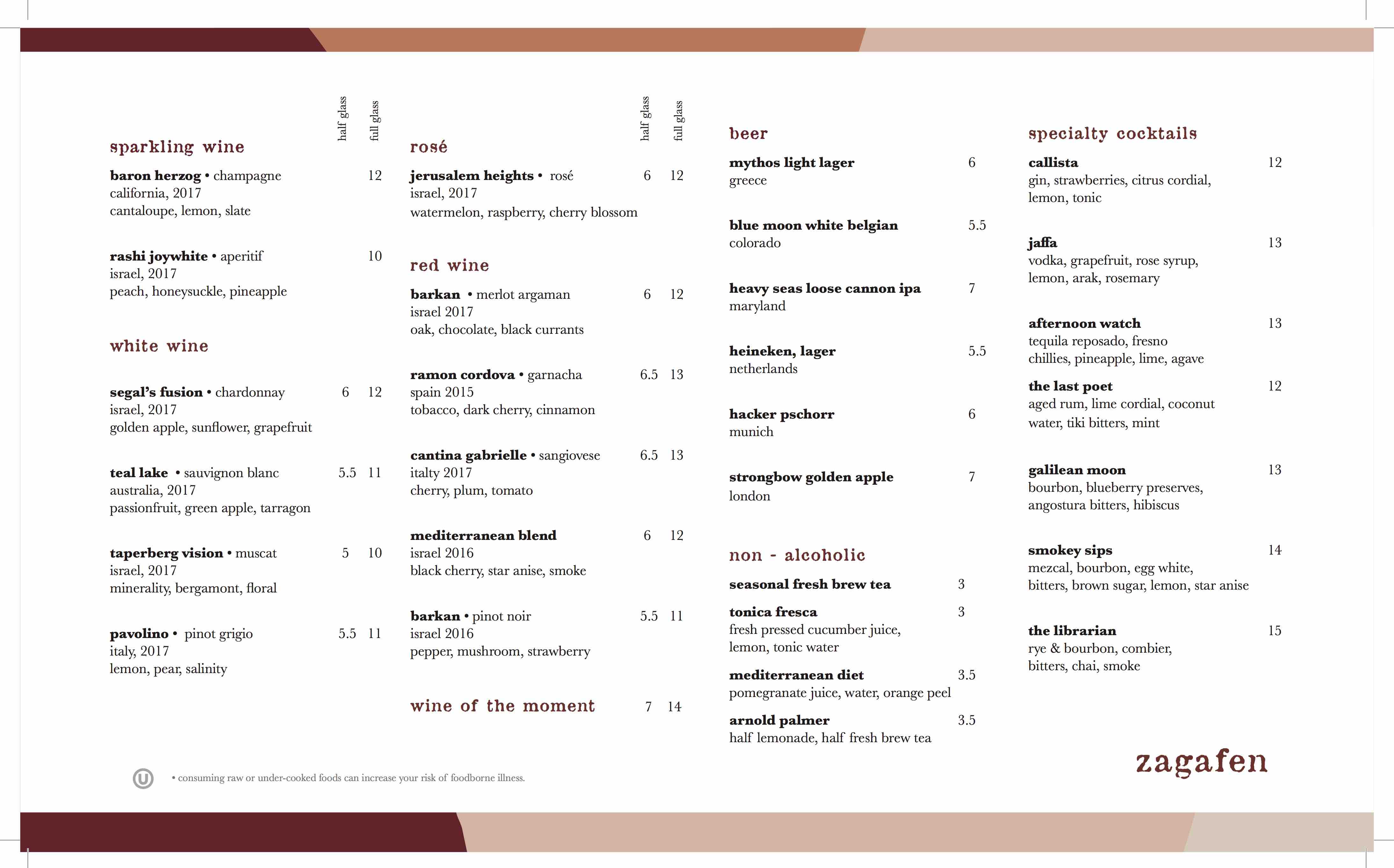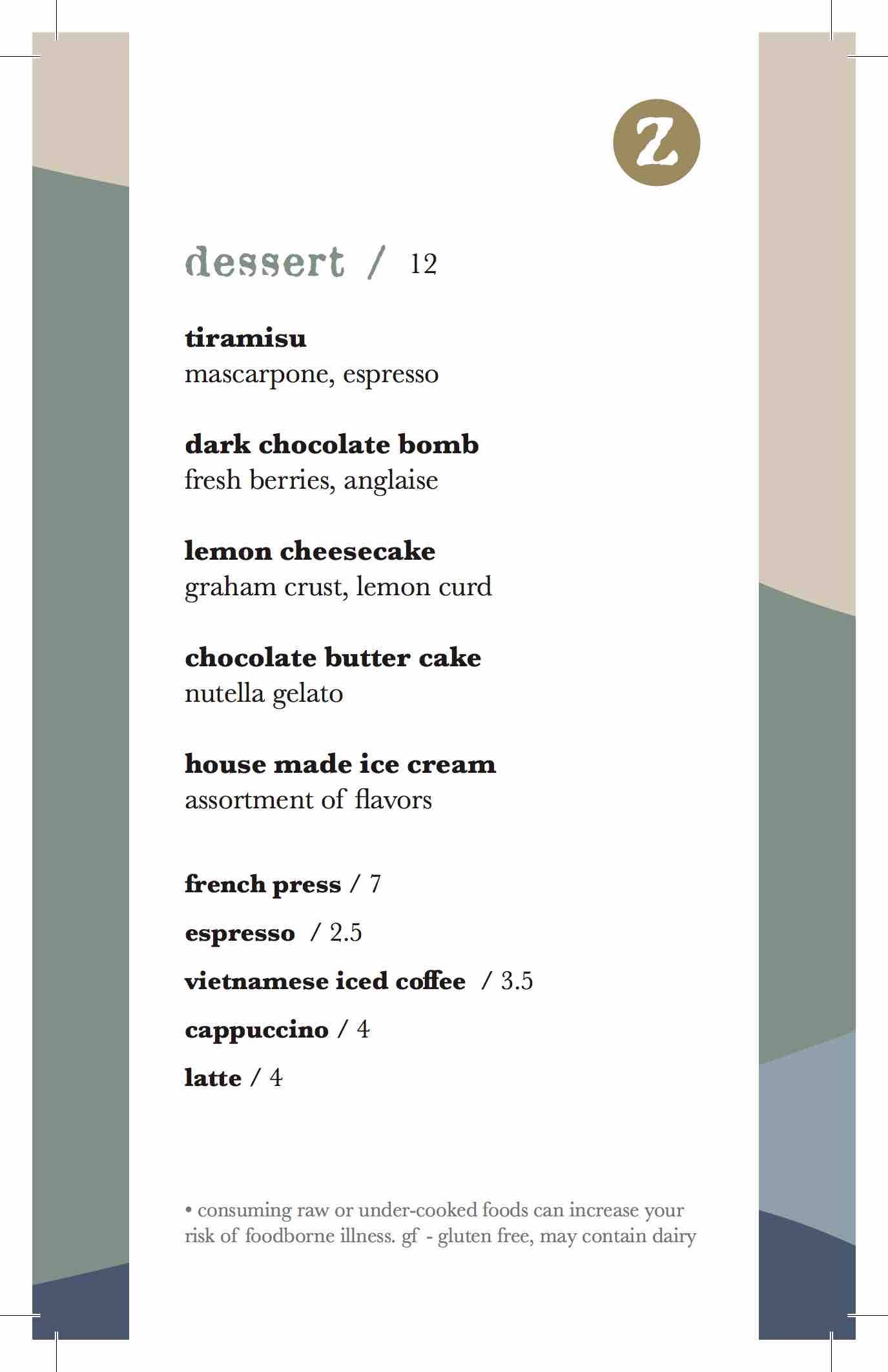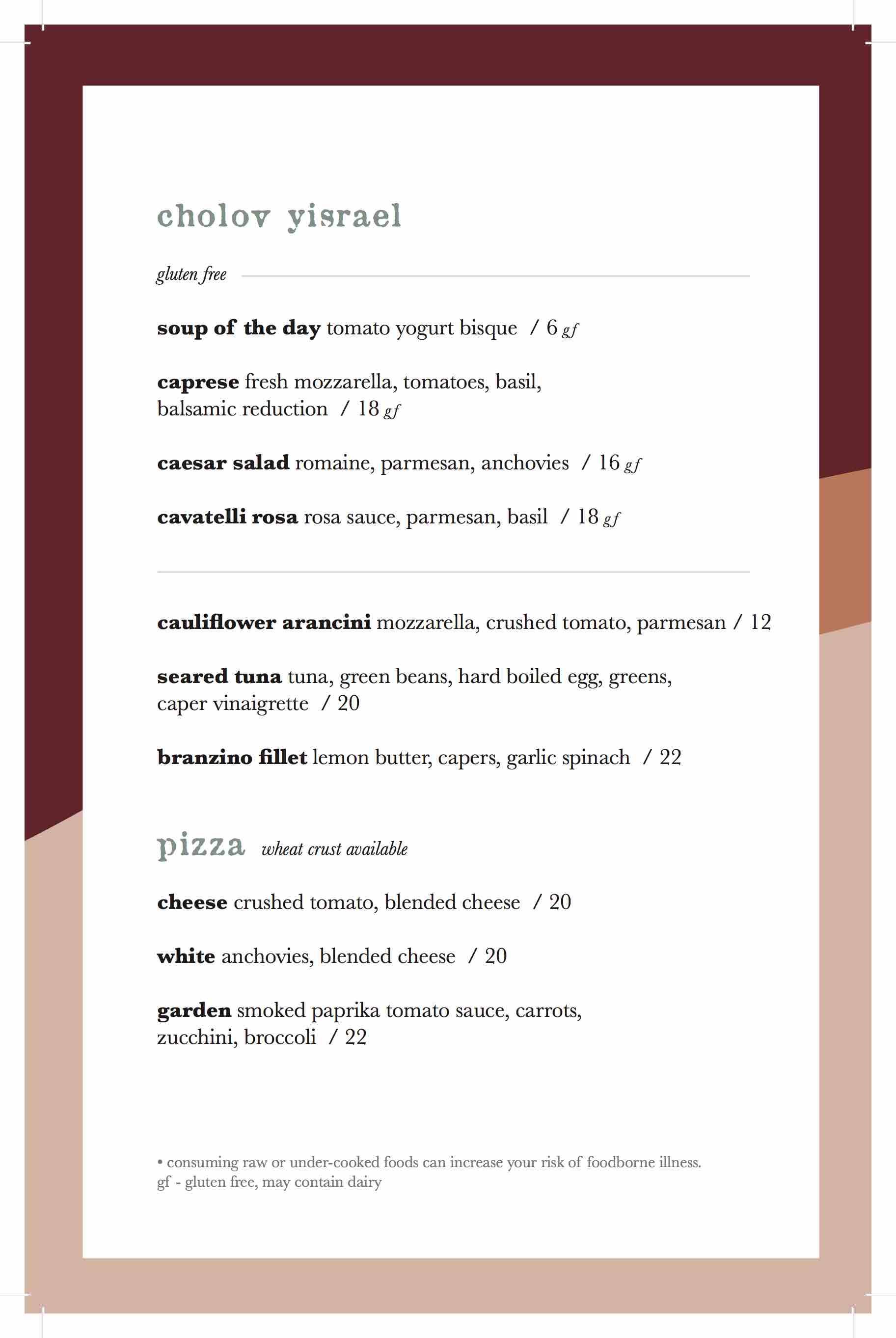 ---
---