Lunar Inn Kicks Off Brunch in Port Richmond
They're serving kimchi bloody Marys, pretzels and lox, and sparkling cider mimosas starting this weekend.
---
The Lunar Inn just opened in Port Richmond last month, but it's already one of our favorite spots to kick back with some local cider and a pimento grilled cheese. And this Saturday, April 13th, the laid-back bar with a killer vinyl collection will serve its first brunch.
The new menu includes snacks like beet-pickled deviled eggs, Brussels sprouts with black garlic sauce, and their own soft pretzels topped with everything spice from Philly Style Bagels as well as sweets from Hello Donuts. In terms of larger plates, they're serving an egg and cheese-topped Philly Muffin from Philly Bread, a kale Caesar finished with egg and bacon, pancakes, and a breakfast take on their cheeseburger.
In addition to twists on favorite daytime cocktails — think kimchi bloody Marys and mimosas made with sparkling cider or Allagash White — they'll serve their own custom Ox Coffee blend as well as teas made by Northern Liberties' Random Tea Room.
As of tonight, their out-back bottle shop Tiny's will begin selling wine in addition to local beer and cider, with bottles from producers like La Stoppa, Clos Lentiscus, La Clarine Farm, and Leaf & Vine on the shelves.
Get brunch at Lunar Inn from noon until 4 p.m. Saturdays and Sundays. Check out the menus below (click to embiggen).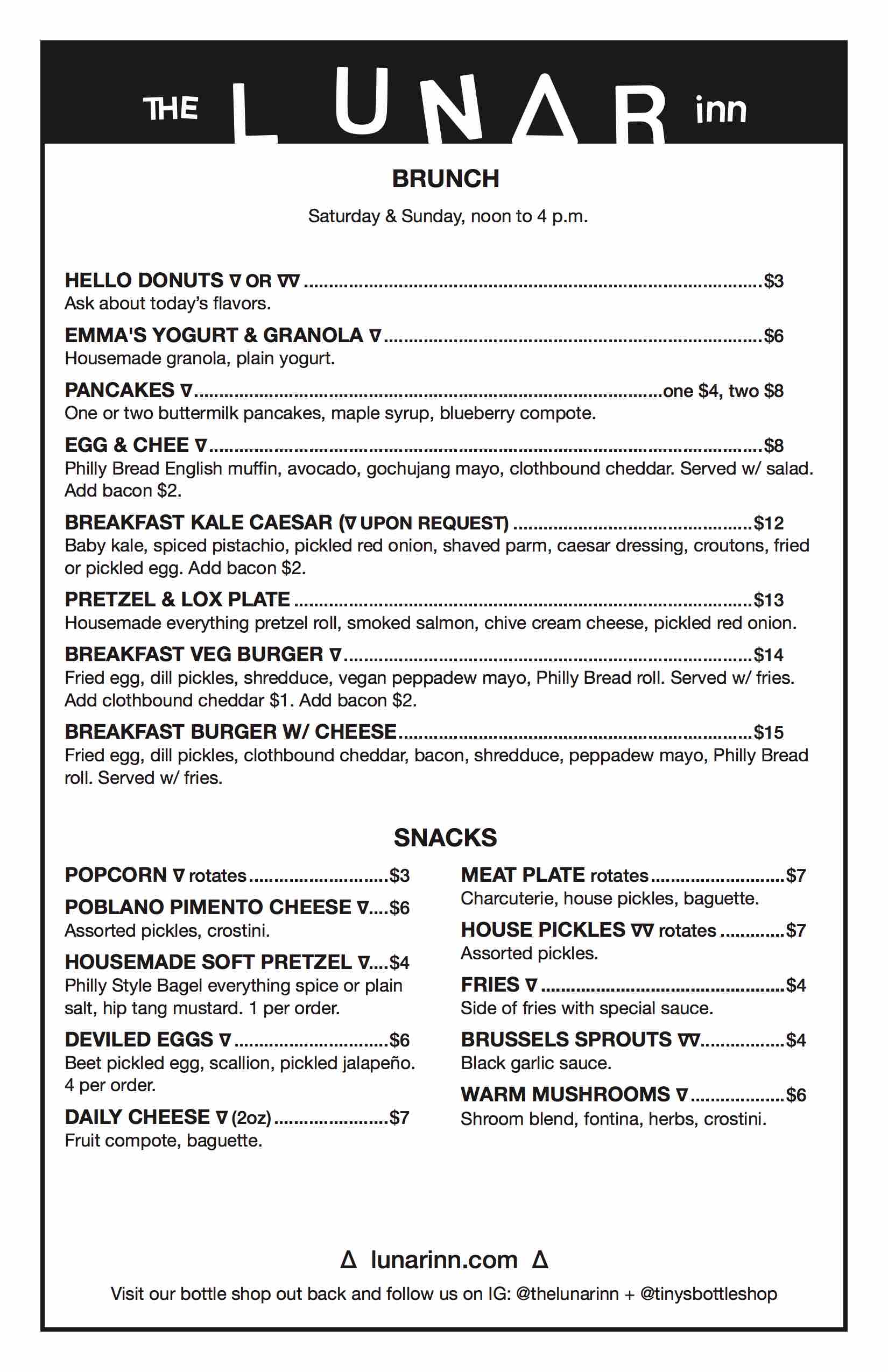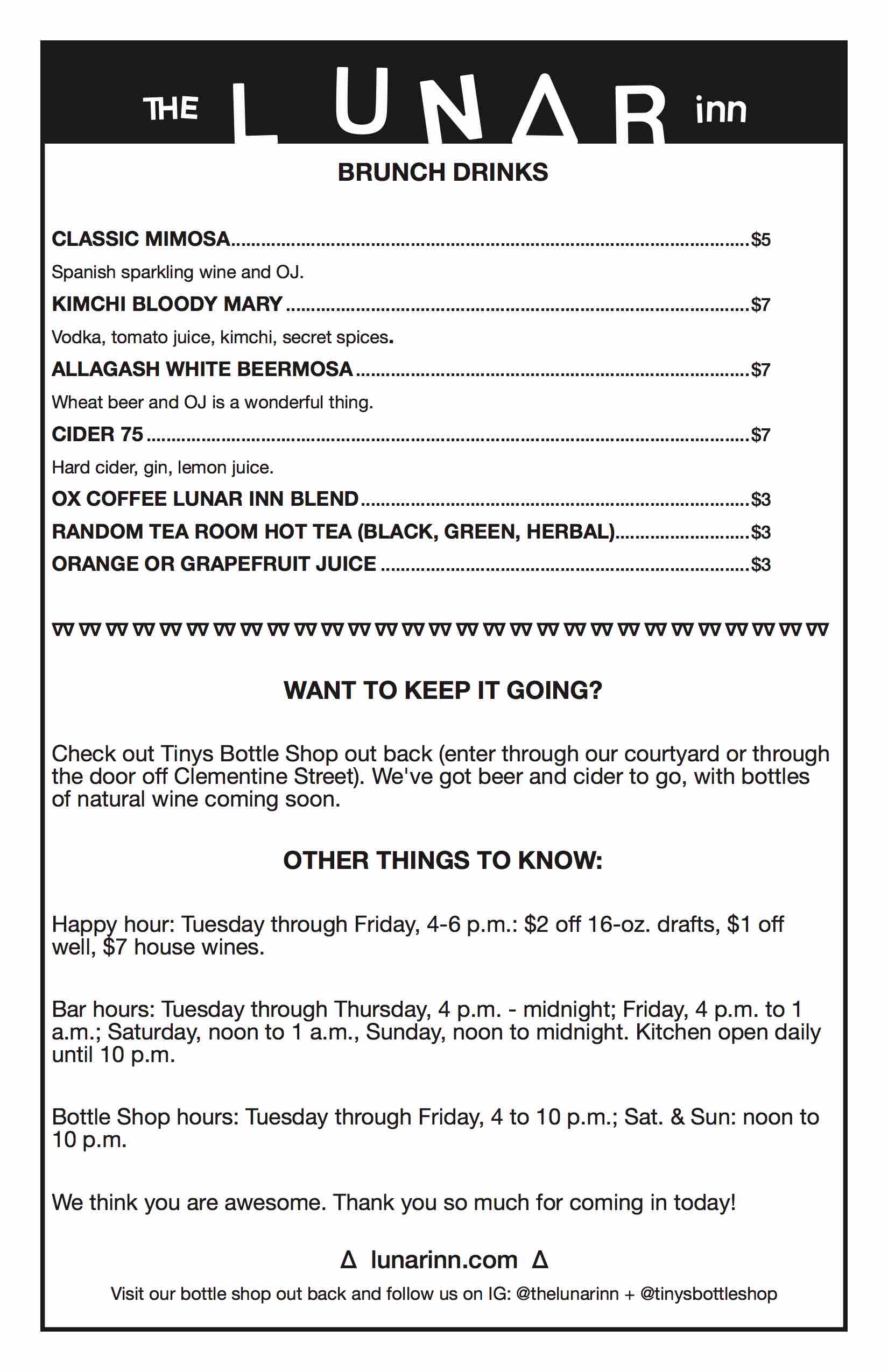 ---
---