News
Alpen Rose, Schulson's New Steakhouse, Is About to Open in Midtown Village
Check out the meaty menu for Michael Schulson's cozy, upscale homage to old school fine dining.
---
We first told you about Alpen Rose, the new Midtown Village concept from Michael Schulson and Nina Tinari, all the way back in May of last year. Now, the restaurant at 116 South 13th Street has an opening date.
Alpen Rose, an homage to old-school steakhouses, will begin service on Wednesday, March 27th. It's also a throwback to Schulson's childhood: growing up, he learned to cut meat while working behind the counter at his grandfather's Bronx butcher shop.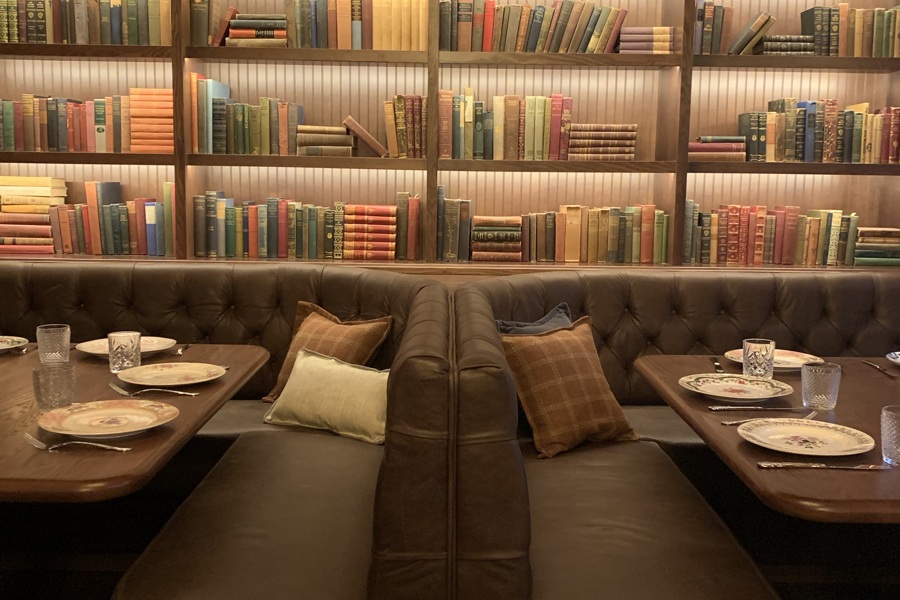 At just 40 seats, intimate space is tiny compared to expansive, bi-level Schulson projects like Giuseppe & Sons or Harp & Crown. The interior features dark wood paneling on the walls, chandeliers and a four-seat wraparound bar in one corner of the restaurant, with an open kitchen centered around a wood-burning hearth. Executive chef Michael Le is heading up the kitchen, and Schulson Collective pastry chef Andrew Ling will handle sweets.
All steaks will be butchered and then dry-aged in house for anywhere from 14 to 120 days. The menu also includes meats like chicken, duck, pork and lamb chops, and beef Wellington, along with seafood and veggie-focused steakhouse sides. Drinks-wise, the restaurant will feature an extensive wine list as well as classic and contemporary cocktails.
Dinner hours at Alpen Rose will be 5 p.m. until 10 p.m. Sunday and Monday, 5 p.m. until 11 p.m. Tuesday through Thursday, and 5 p.m. until midnight Friday and Saturday. Check out the dinner menu below (click to embiggen), and make your reservations here.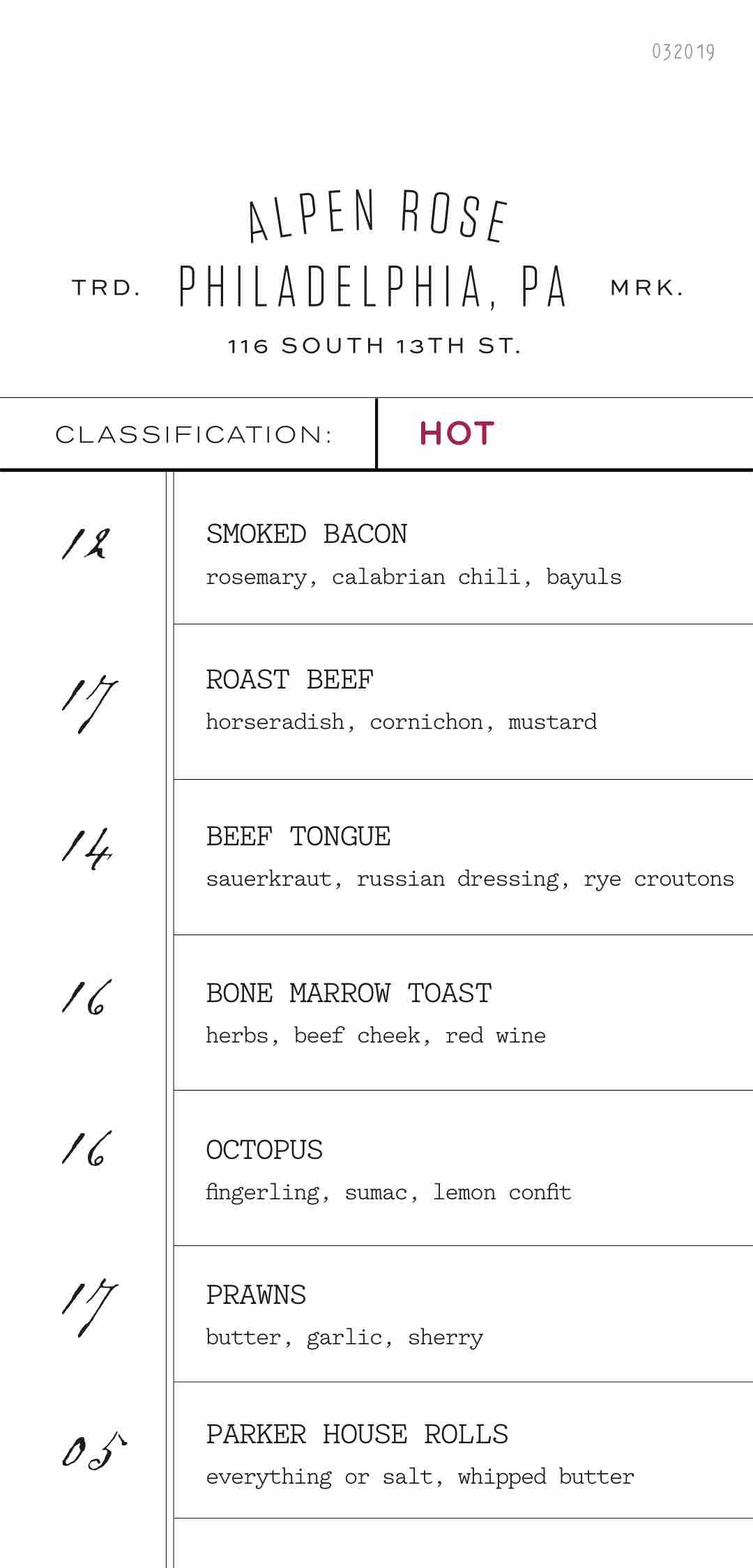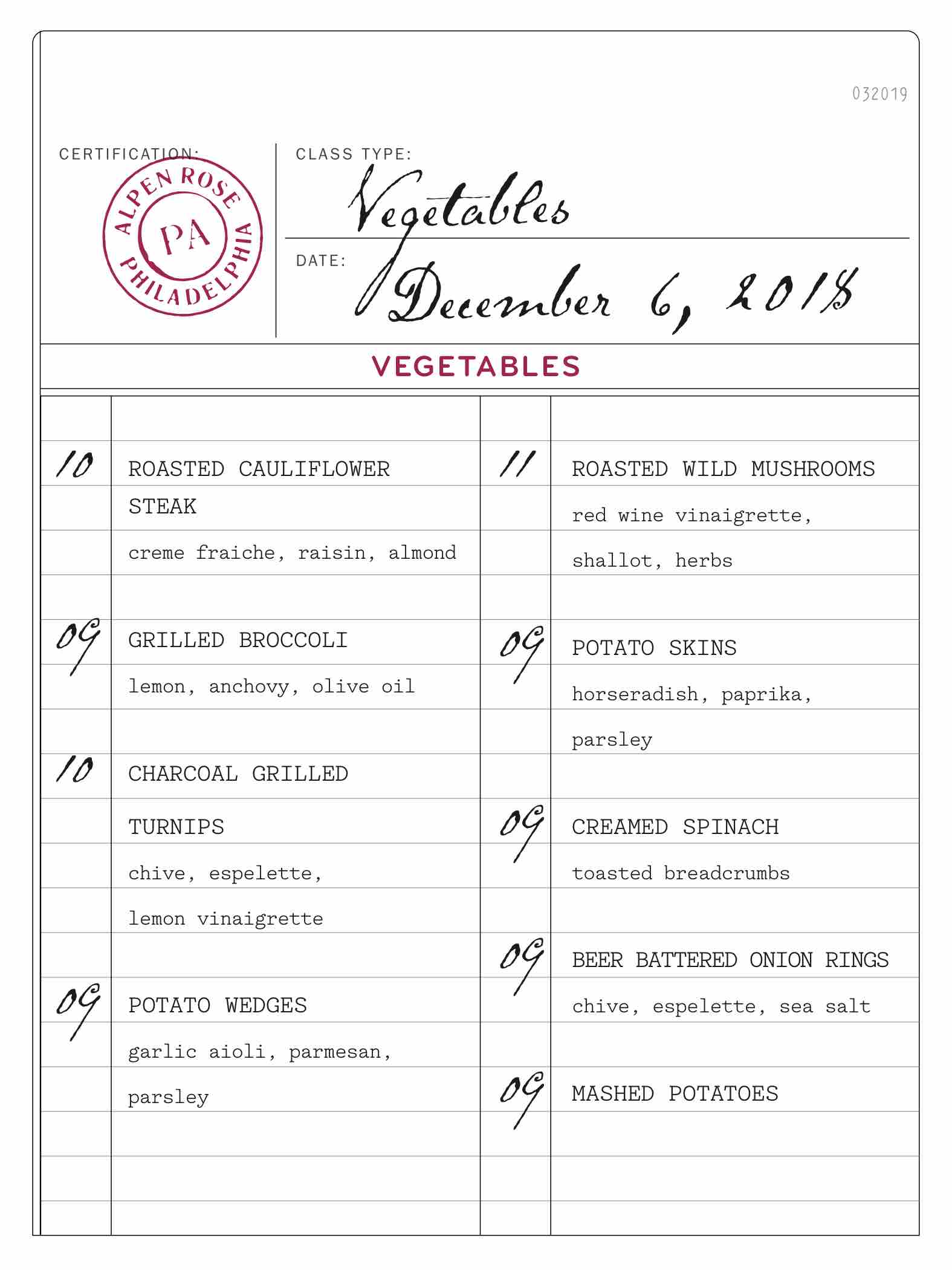 ---
---